If survival mode is all you know…
A few weeks ago, I sat down in a waiting room, filled out some paperwork, and pushed a button on the wall as I waited for my appointment to start.
I'm no stranger to counseling, but sometimes I feel like because I've had so much counseling in the past, I can pretty much handle life from here on out. Right?
Except this year happened. We moved in a span of three weeks, cut our living space to less than half, and cut our time with my husband to even less than that. We started homeschooling and then enrolled our kindergartener in a local school just two months into the school year, which added a whole new need for balance in our lives. We had new diagnoses come up for our children, more doctor's appointments, more books to read to learn about those diagnoses, and more checks written to pay for those appointments. I spent my days trying desperately to find the new normal, trying to juggle all the moving parts for everyone else, while also running my own business from home.
I honestly thought I was doing okay. Pretty well, even. It looked that way on the outside, and I'd convinced myself of the same. Plus, summer was a nice break when my husband was home a whole lot more, and that was beginning to give me a little more room to breathe.
Until the week before he had to go back to work.
That's when I fell apart.
That's when I looked around, found myself in darkness, and could not see the way out.
That's when I made the counseling appointment.
The truth of it is that I was not doing okay. I had been in survival mode for 12 months, giving of myself right and left, and all of a sudden I had nothing lift to give. Nothing.
That's no way to live, so I've begun the hard journey of finding the way out of the darkness. Once a week, on a couch filled with pillows and a box of tissues beside me, I'm working out for myself the same things we talk about here.
What really matters, and how to let the rest go.
During our first appointment, my counselor looked at me, listened to everything I've been walking through at home, and said, "You must be exhausted."
And I just cried. Because I was exhausted. And it meant something that someone else understood it.
Friends, I'd like to offer to be that someone for you. This is me, raising my hand and saying, "Friend, you must be exhausted. I know, because I have been there, too. I don't think we were meant to live this way, though. Let's find the way out together."
Today, the 2018 Organized Life Planner launches, and as silly as it sounds, this planner has made an enormous difference in my recovery.
See, you might think that a person who creates a planner is already super organized. She's got her act together and is ready to help others do the same, right?
But that's not my story. I created this planner because my brain felt so scattered, my responsibilities pulling me in so many directions, that I just desperately needed ONE PLACE to sort everything out. One tool that helped me get everything out of my head and onto paper, where it didn't look quite so overwhelming.
I'm not saying a planner will change your life – the Lord is truly the one who guides our steps and changes our hearts and lives for the better.
But I am saying that if you are tired of living overwhelmed, if you feel like you just cannot keep up with all your lists, if survival mode is all you know… maybe I can help in one small way.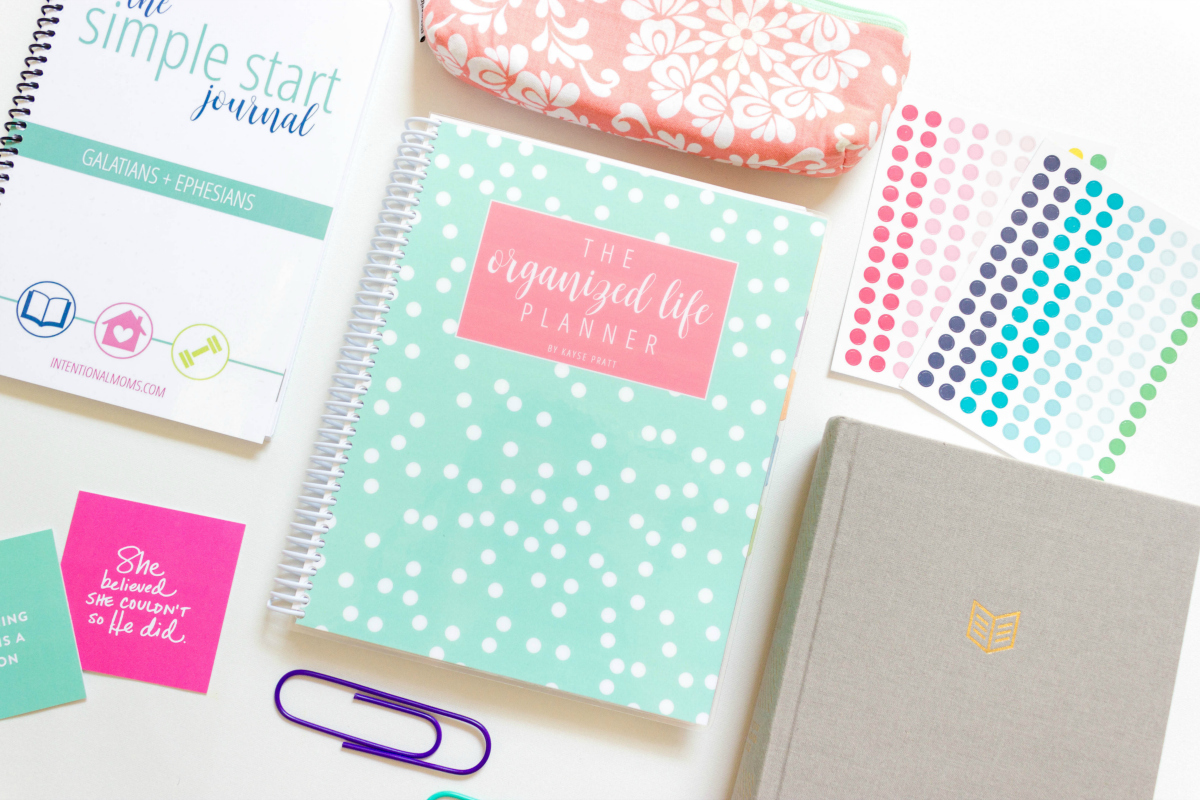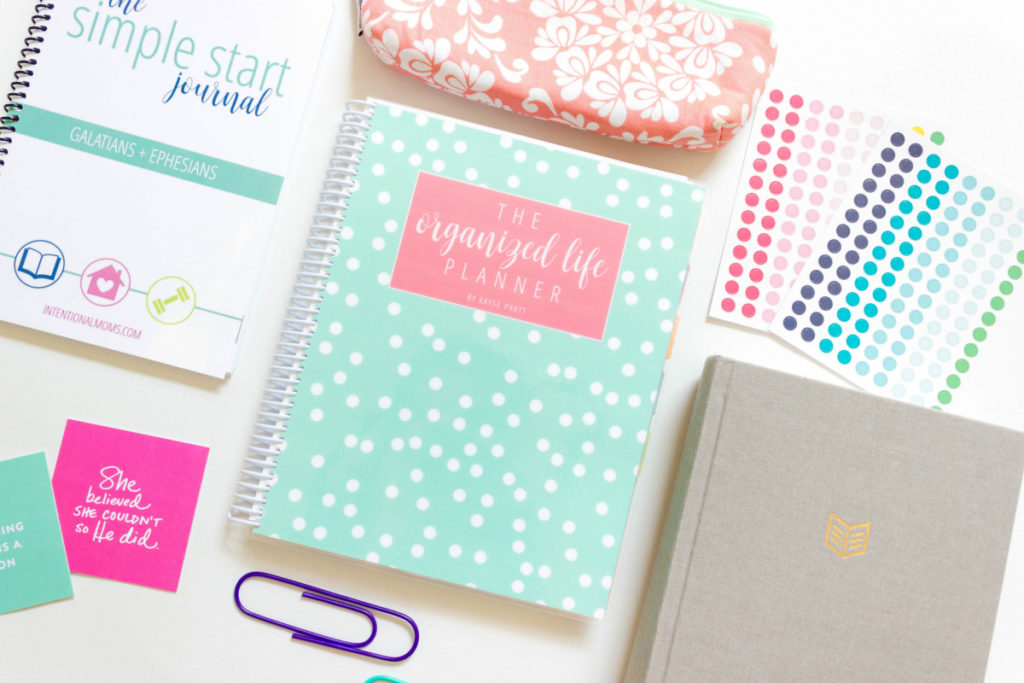 The 2018 Organized Life Planners are now available, and I could not be more proud of them. They are designed especially for overwhelmed women who need a place to set down the mental load we all carry. Even more, the Organized Life Planner is meant to help you organize & prioritize all the things you are juggling, so you can really and truly make time for the things that matter most.
And quit living in survival mode. Hopefully, for good.
(You're worth it, friend. You were never meant to live in overwhelm.)
Come on over and meet the 2018 Organized Life Planner. My prayer is that it becomes a tool that you can use to truly organize and simplify your life – getting everything down on paper so that you can actually clear your head, and make time for the things that matter most.
Need a little help getting organized?
Join us for this 4-part mini course on organizing every aspect of your life, including tons of free resources AND immediate access to our printable Organization Kit!
You'll also receive our weekly newsletter, providing you with encouragement and resources to help you make time for what matters most.
*By subscribing, you're agreeing to our privacy policy.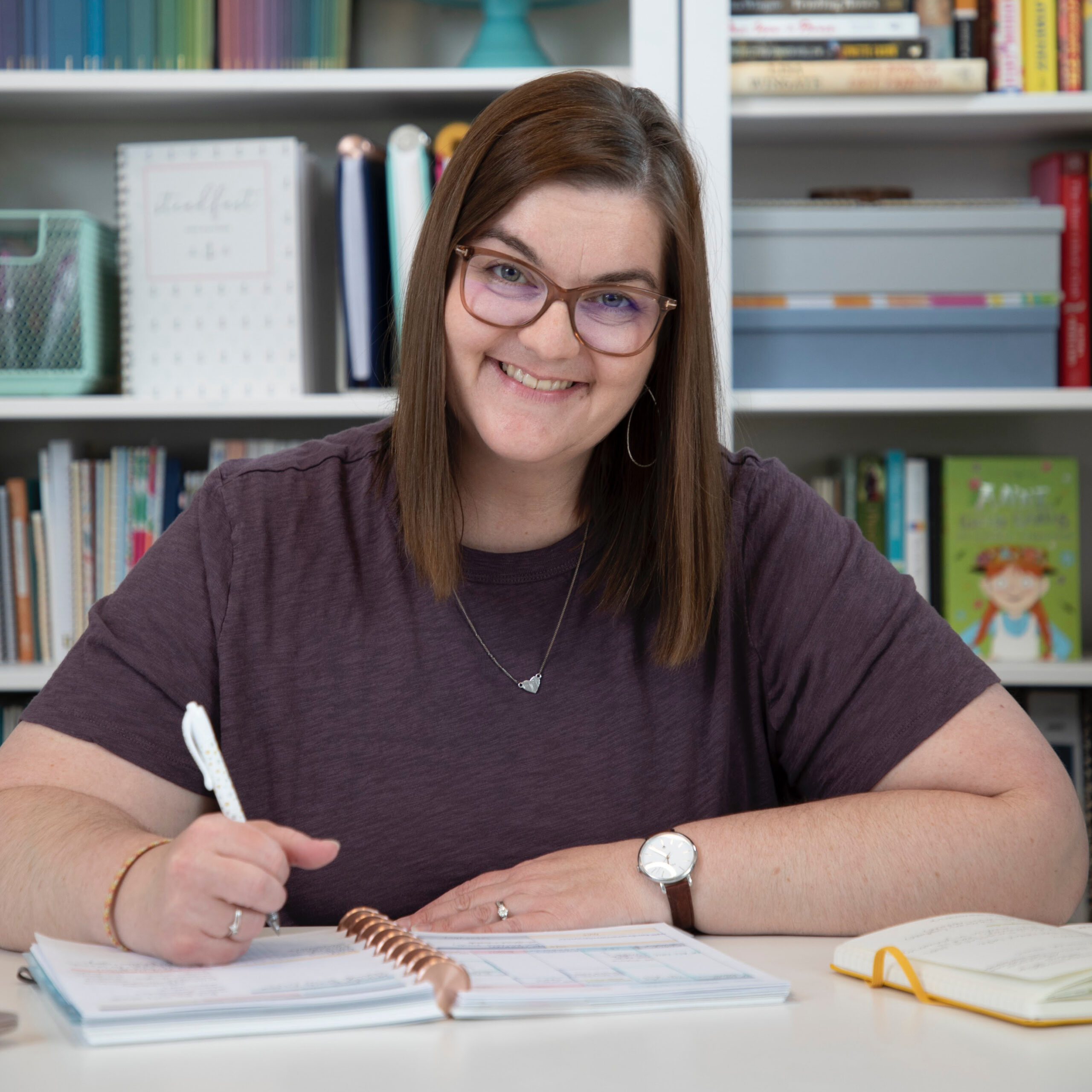 Kayse Pratt serves Christian women as a writer + designer, creating home + life management resources that help those women plan their days around what matters most. She's created the most unique planner on the market, helped over 400 women create custom home management plans, and works with hundreds of women each month inside her membership, teaching them how to plan their days around what matters most. When she's not designing printables or writing essays, you'll find Kayse homeschooling her kids, reading a cheesy novel with a giant cup of tea in hand, or watching an old show from the 90's with her husband, who is her very best friend.