Tasty Thursday – Cheesy Zucchini Enchiladas
Seriously, if I could eat this for dinner every night, I would.
I found the original recipe for this about a year ago on SkinnyTaste.com while I was looking for some recipes that were yummy and edible on a Weight Watchers diet.  The original requires making your own enchilada sauce (which I am too lazy busy to do), and using scallions (I still don't know what those are…unless they are green onions, which I do use), so I tweaked it a little to make it a super fast and easy recipe!  Here you go…
2 medium zucchinis, grated
k
osher salt and fresh ground pepper
1 1/2 cups grated reduced fat mexican blend cheese
4
 Large Tortillas (La Tortilla Factory makes low-carb ones)
Red Enchilada Sauce (about 10 oz.)
Chop up some green onions and cilantro to top
Prep
Spray a baking dish with cooking spray
Pre-heat oven to 400 degrees
Cook!
Use a pretty large non-stick skillet to saute the garlic for about 3 minutes
Add grated zucchinis and sprinkle with salt and pepper
Take off of heat and add 1/2 cup of cheese.  (Or, if you're like me, all the cheese, and then grate more later for the topping.)
Divide zucchini into 4 servings and place each on a flat tortilla roll
Roll tortilla and place seam down in baking dish
Top with as much enchilada sauce as you want, and more cheese
Bake for about 20 minutes
Top with cilantro and chopped green onions to serve
Tips
I like to use more cheese in the zucchini mixture, so I usually grate about 2 cups and split it between the inside and the topping.
This recipe is so easy, it takes NO effort to double it and freeze another batch.  These things go FAST in our house, so it's good to have extra on hand.  Plus, they freeze great.
You can find the original recipe here, if you're super fancy and know what scallions are and how to make your own enchilada sauce. 🙂  Check out the whole website – she's got some GREAT recipes! 🙂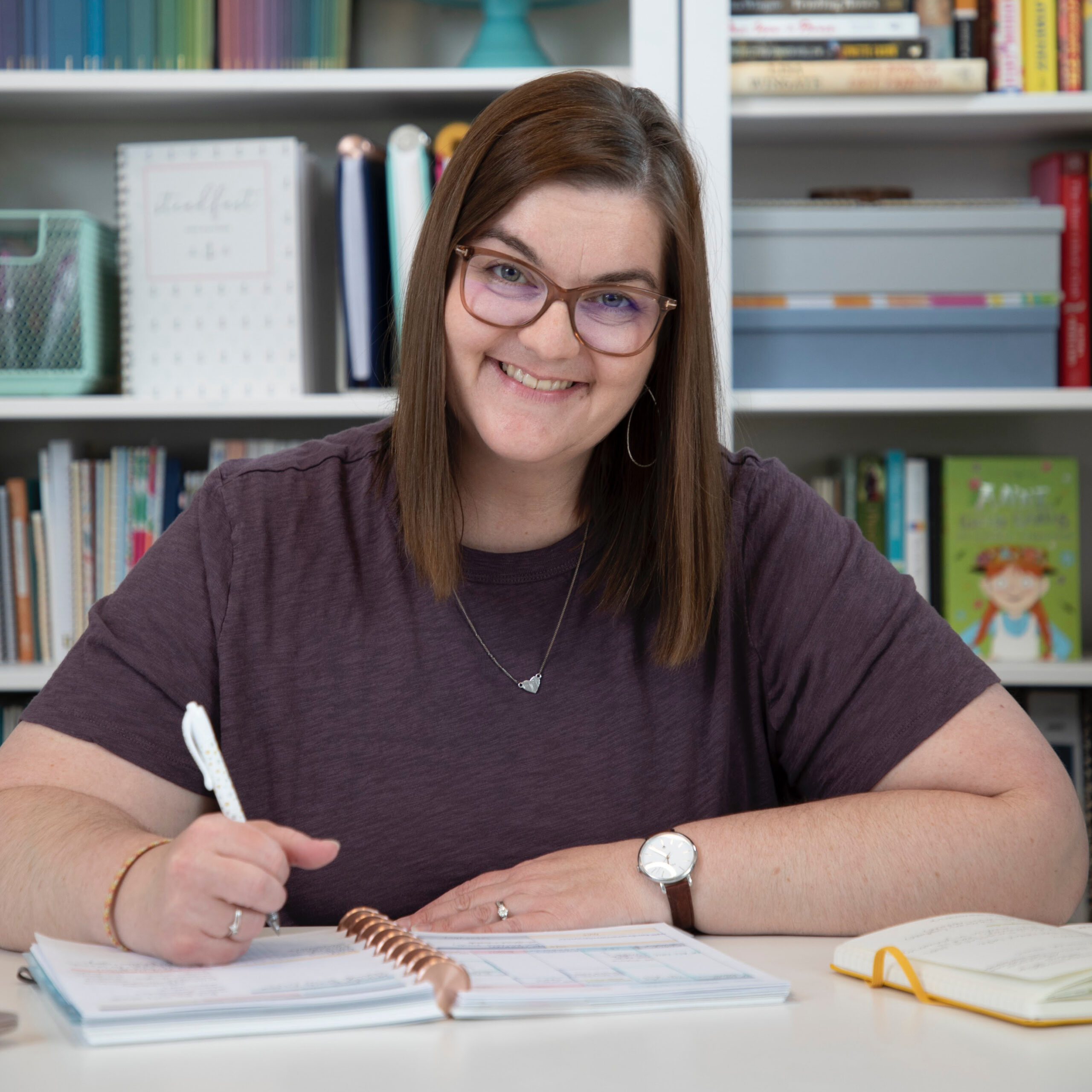 Kayse Pratt serves Christian women as a writer + designer, creating home + life management resources that help those women plan their days around what matters most. She's created the most unique planner on the market, helped over 400 women create custom home management plans, and works with hundreds of women each month inside her membership, teaching them how to plan their days around what matters most. When she's not designing printables or writing essays, you'll find Kayse homeschooling her kids, reading a cheesy novel with a giant cup of tea in hand, or watching an old show from the 90's with her husband, who is her very best friend.