The 2024 Anchored Women Book Club!
WOOHOO, it's time to reveal our 2024 Book Club picks!!
The AW Book Club started as a way for me to get back to reading – which was one of my very favorite pastimes before motherhood consumed every minute of the day. As my kids got older, I realized I had some time to start reading again, but I didn't know where to begin.
So, we decided to read together!
Now, the AW Book Club is a thriving group of women who love to read, and we'd love to have you join us! We chat about our books each month inside our community group, and in our monthly LIVE chats, too (led by Stephanie – our amazing community manager)!
Ready to see what's on our list for the new year?⁠
The AW Book Club Picks for 2024!!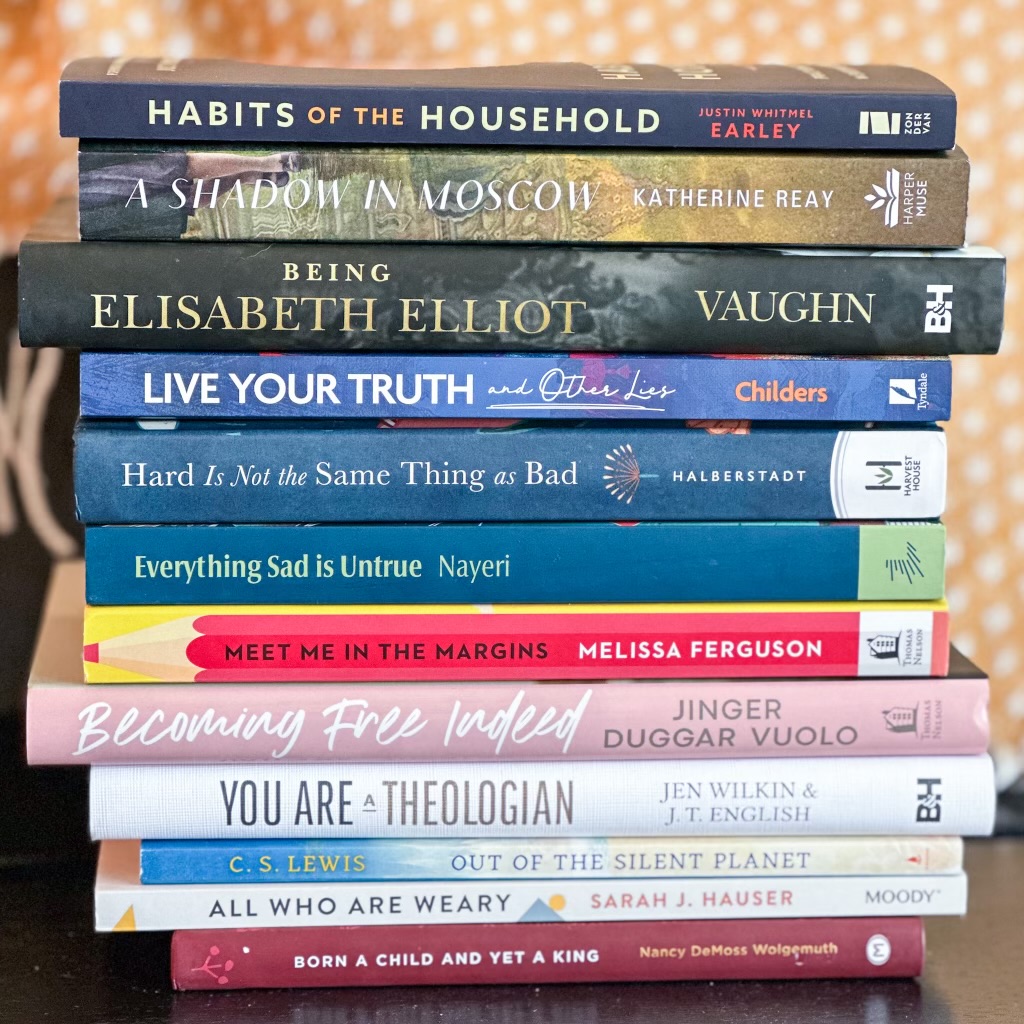 I'm thrilled about this line-up! Stephanie and I sat down to talk about our options for the year, and this list really just fell into place. We are so excited about every single one of these reads!
I cannot wait to dive into these with you! Sign up below to join us!
What will we be reading?
I'm so glad you asked!! Here are the books we've chosen for 2024. Per usual, I haven't read all of them yet, but I can honestly say I'm excited to read every single one. I hope you are, too!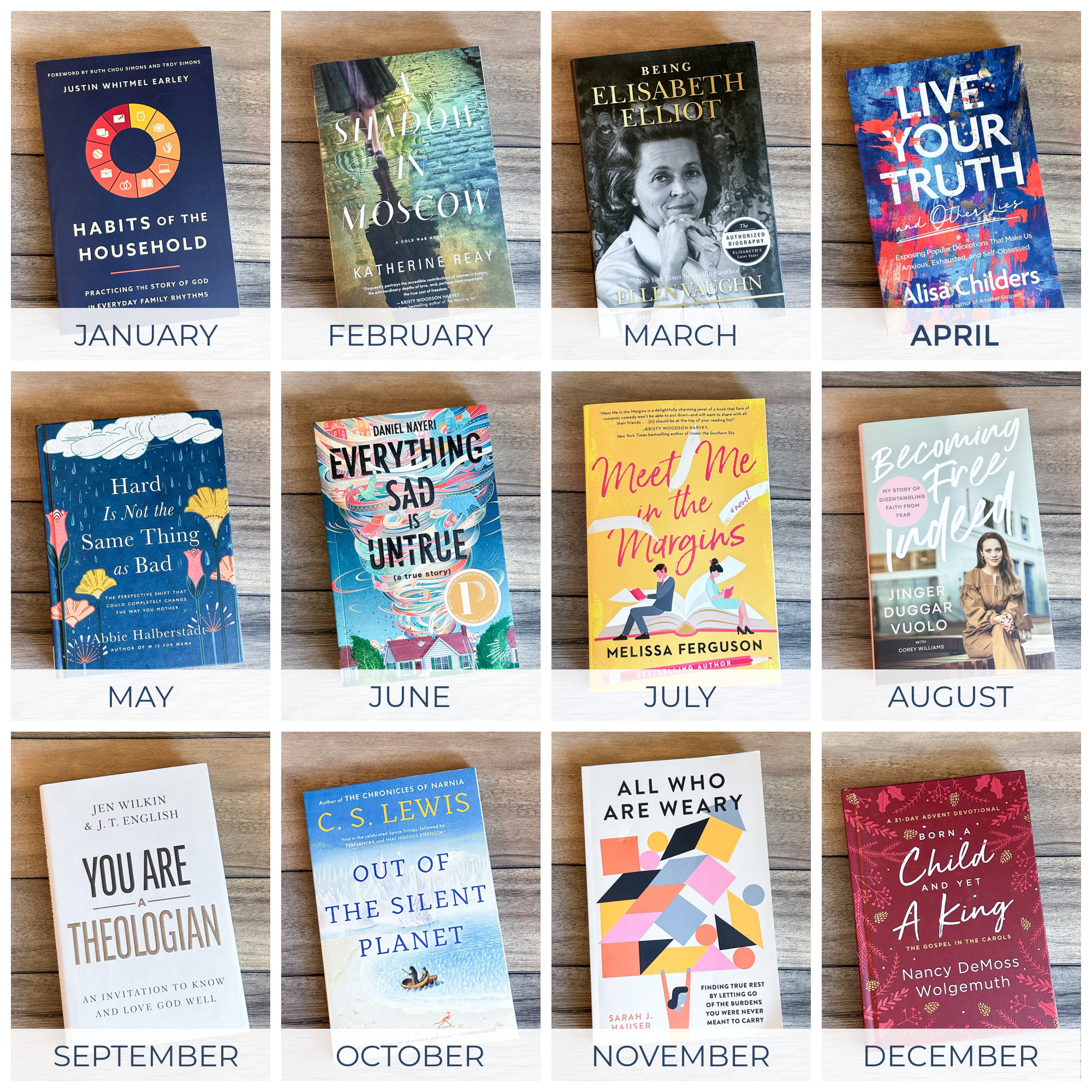 January: Habits of the Household, by Justin Whitmel Earley
February: A Shadow in Moscow, by Katherine Reay
March: Being Elisabeth Elliot, by Ellen Vaughn
April: Live Your Truth, and Other Lies, by Alisa Childers
May: Hard is Not the Same Thing as Bad, Abbie Halberstadt
June: Everything Sad is Untrue, Daniel Nayeri
July: Meet Me in the Margins, Melissa Ferguson
August: Becoming Free Indeed, Jinger Duggar Vuolo
September: You Are a Theologian, by Jen Wilkin and J.T. English
October: Out of the Silent Planet, by C.S. Lewis
November: All Who Are Weary, by Sarah J. Hauser
December: Born a Child and Yet a King, Nancy DeMoss Wolgemuth
How it works!
We're going to keep this SIMPLE. I've chosen one book for each month, which we will all read and then share our thoughts through the monthly social media post!
Sign up for the AW Book Club here. You'll get the reading checklist sent straight to your inbox so you're all ready to go!
Check out the book list & buy the books you want to read ahead of time! (As always, I'm so grateful when you use the affiliate links above!)
Join The Anchored Women Community so we can chat throughout the month about what we're reading! We'll post a photo with discussion questions at the beginning of the month, and you can chime in all month long!
As you read the books each month, share photos of yourself reading, or quotes that you're loving, and use the hashtag #anchoredwomenread so we can find each other!
You can join in for the whole year, or just one or two books that look good to you. It's totally up to you! Make sure you still sign up for the monthly emails so you don't miss what we're reading each month!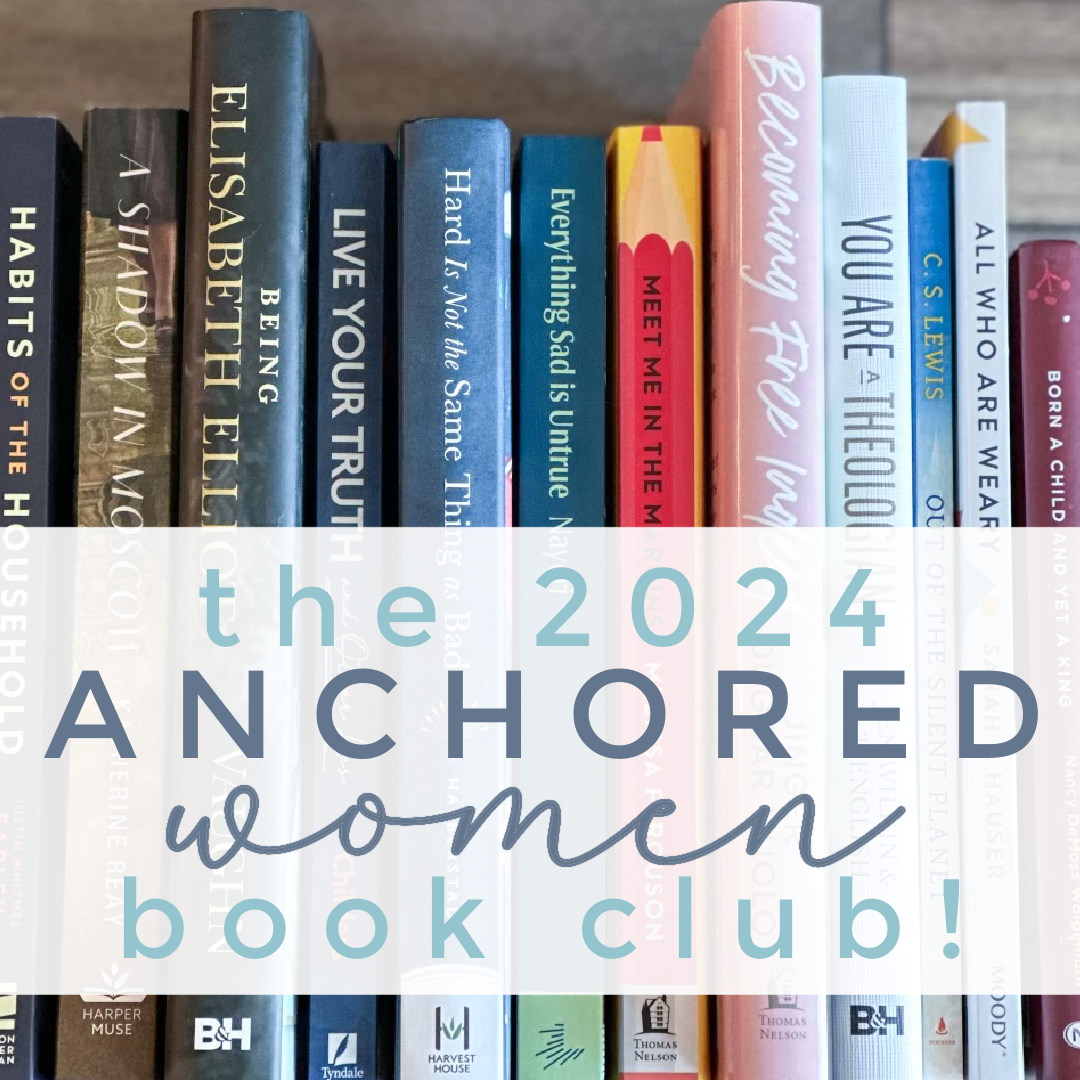 I can't wait to read these books with you this year! Make sure you sign up for the book club, and then join us over in our Community Group (this is NOT on Facebook, and every Anchored Woman is welcome!)!
Happy reading, friends!!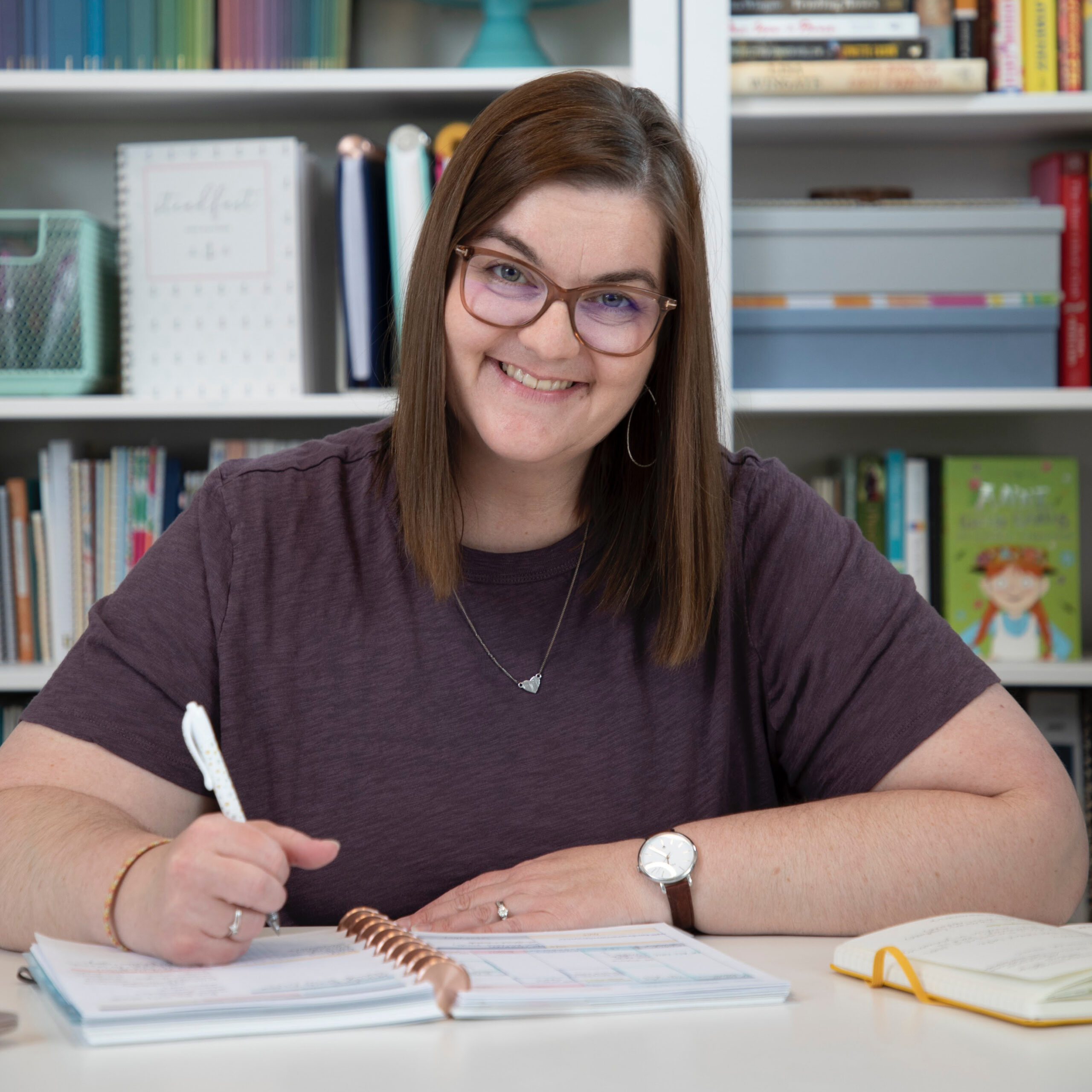 Kayse Pratt serves Christian women as a writer + designer, creating home + life management resources that help those women plan their days around what matters most. She's created the most unique planner on the market, helped over 400 women create custom home management plans, and works with hundreds of women each month inside her membership, teaching them how to plan their days around what matters most. When she's not designing printables or writing essays, you'll find Kayse homeschooling her kids, reading a cheesy novel with a giant cup of tea in hand, or watching an old show from the 90's with her husband, who is her very best friend.