The Anchored Women Book Club!
One of the best things I did this last year was start reading again.
I grew up with a book in my hands – no matter where I was, I was reading. This likely tells you a lot about my athletic skills (they are minimal, shockingly), but that's fine. Finishing a book has always been my favorite accomplishment.
But in the years since becoming a mom, I'd gotten away from it. Far away from it. Which means that the children took up all my spare minutes and brain cells and I had nothing left to give to books – I just wanted to SLEEP.
You know. You've been there.
This year, though, I picked up books again, on purpose. I fell back in love with fictional stories I could read instead of just watch on TV. I remembered what it was like to challenge my thoughts and beliefs with solid non-fiction that was grounded in Scripture. I talked about books with my friends, and we passed our favorites on to each other.
It felt like my brain came alive again. And I had missed that.
So in 2020, I want to invite you to join me in falling in love with reading again, and maybe wake up your own brain a little bit too. Friend, you're officially invited to join…
THE ANCHORED WOMEN BOOK CLUB!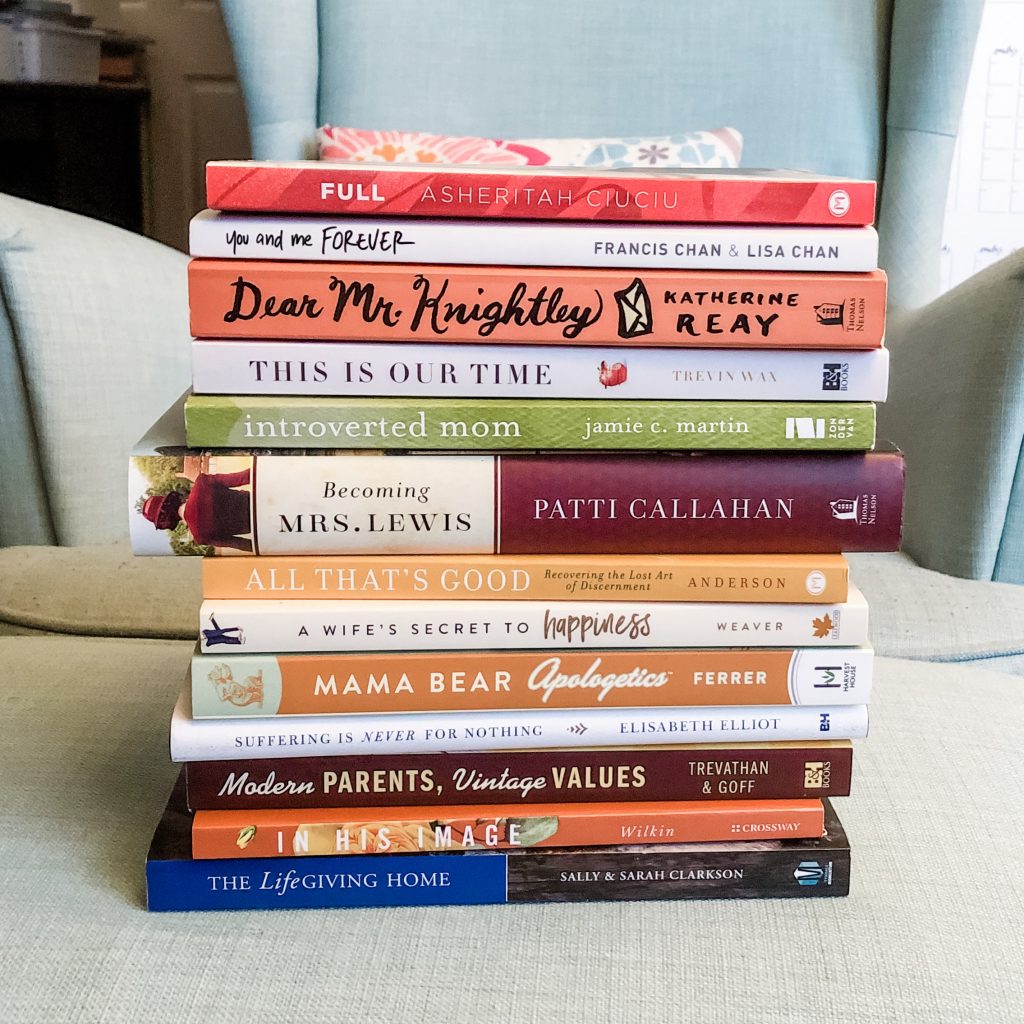 Our focus for 2020 here at Anchored Women is to encourage and equip you in three areas: Fighting Busy, Finding Rest, and Building a Life Anchored in Christ. I believe that these are some of the biggest challenges we face as women today, and we're going to talk about how to tackle them this year.
The books I've chosen for the AW Book Club line right up with this focus. They address our personal growth, our culture, our motherhood, our marriages, our faith, and even include some fiction, but overall, I believe that reading each of these books will help us grow in our journey to fight busy, find rest, and build a life that is anchored in Christ.

What will we be reading?
I'm so glad you asked!! Here are the books I've chosen for 2020. I spent a LONG time pouring over which ones to include, and I am most excited about these ones. Ready?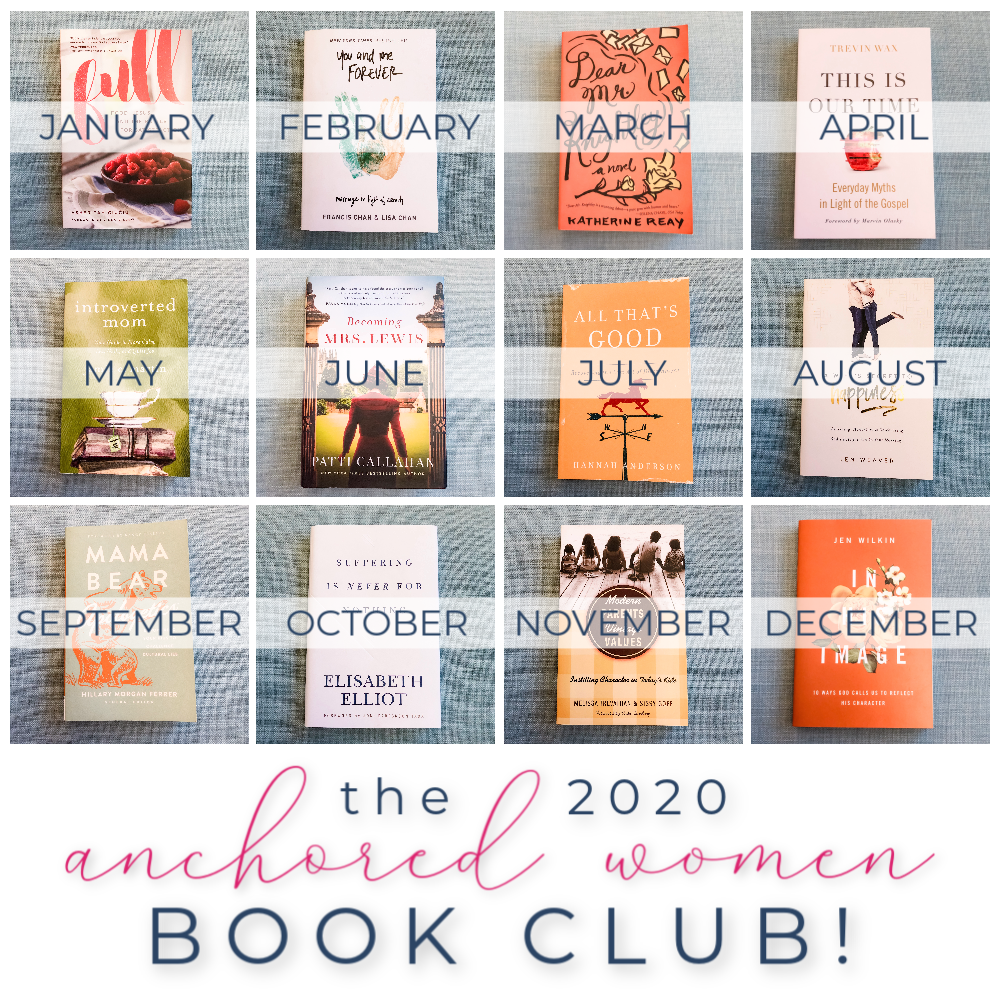 January: Full, by Asheritah Ciuciu
February: You and Me Forever, by Francis & Lisa Chan
March: Dear Mr. Knightley, by Katherine Reay
April: This is Our Time, by Trevin Wax
May: Introverted Mom, by Jamie Martin
June: Becoming Mrs. Lewis, by Patti Callahan
July: All That's Good, by Hannah Anderson
August: A Wife's Secret to Happiness, by Jen Weaver
September: Mama Bear Apologetics, by Hillary Morgan Ferrer
October: Suffering is Never for Nothing, Elisabeth Elliott
November: Modern Parents, Vintage Values, by Melissa Trevathan & Sissy Goff
December: In His Image, by Jen Wilkin
How it works!
We're going to keep this SIMPLE. I've chosen one book for each month, which we will all read and then share about at the end of the month!
Sign up for the AW Book Club here. I'll send you one email with a reminder about what book we're reading at the beginning of the month!
Check out the book list & buy the books you want to read ahead of time! (As always, I'm so grateful when you use the affiliate links above!)
Join The Anchored Women Community on Facebook so we can chat throughout the month about what we're reading!
As you read the books each month, share photos of yourself reading, or quotes that you're loving, and use the hashtag #anchoredwomenread so we can find each other!
Pop over to the blog at the end of the month to catch my review of the book and chime in with your thoughts and opinions in the comments! (I'll send you an email with this link when it's live at the end of each month!)
You can join in for the whole year, or just one or two books that look good to you. It's totally up to you! Make sure you still sign up for the monthly emails so you don't miss what we're reading each month!
I can't wait to read these books with you this year! Make sure you sign up for the book club, and then join us over in the Facebook Group!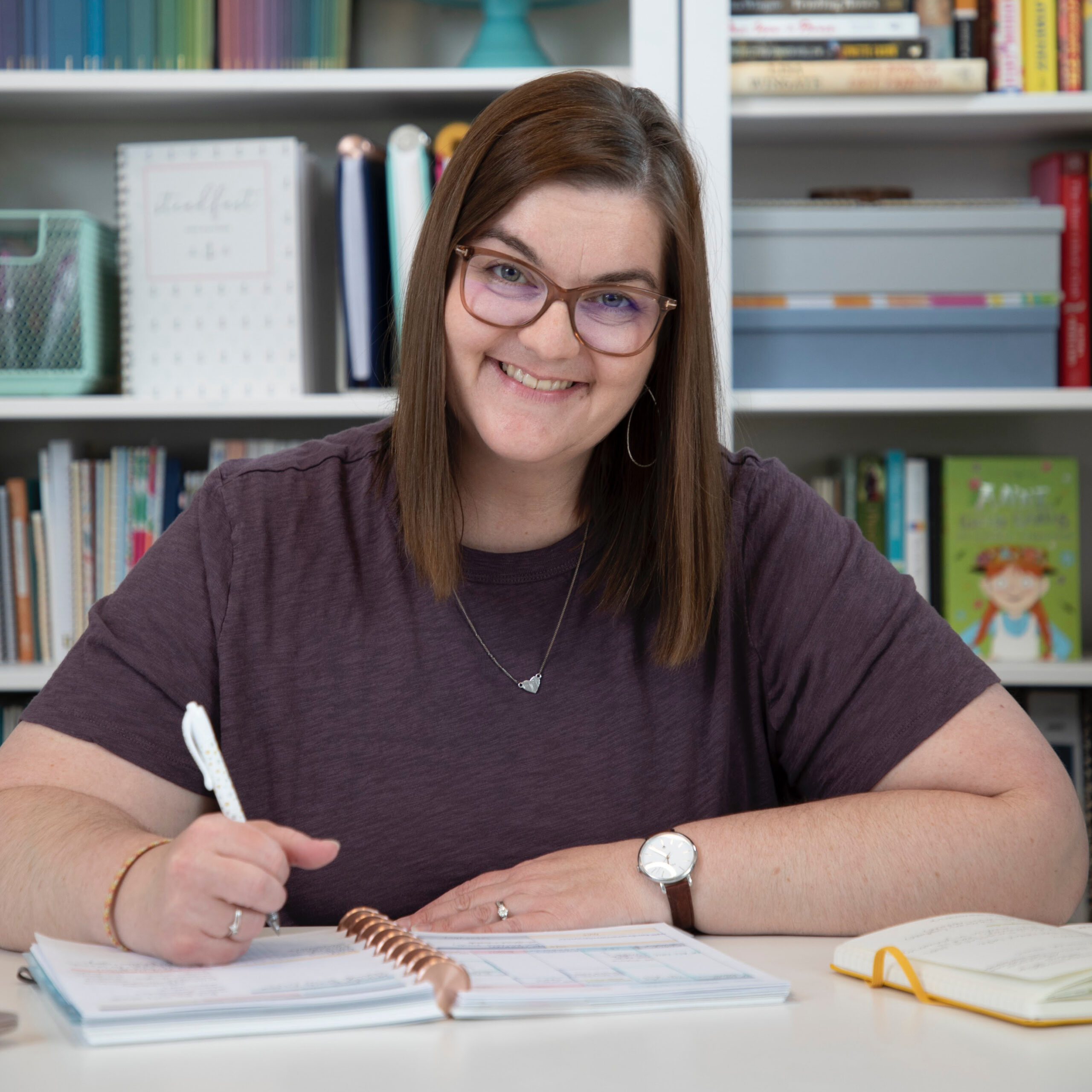 Kayse Pratt serves Christian women as a writer + designer, creating home + life management resources that help those women plan their days around what matters most. She's created the most unique planner on the market, helped over 400 women create custom home management plans, and works with hundreds of women each month inside her membership, teaching them how to plan their days around what matters most. When she's not designing printables or writing essays, you'll find Kayse homeschooling her kids, reading a cheesy novel with a giant cup of tea in hand, or watching an old show from the 90's with her husband, who is her very best friend.