4 Simple Solutions to Calm the Chaos in Your Home
I've been thinking a lot about HOME lately. Our homes can be serious sources of stress in our lives, can't they? Keeping up with the laundry, the dishes, the clutter…getting dinner on the table every night…making sure everyone is taken care of…cleaning all the spaces no one even sees – and the ones they do.
It's a lot, managing a home. And it CAN be very stressful. I'll be the first person to raise my hand and say that I've snapped more than once because of the clutter, the dishes, and my own overwhelm.
But I don't think home was ever INTENDED to be a place of stress. Actually, I think home is supposed to be the opposite – a place of rest, peace, and love. The safe space where your people can be themselves. The comfy atmosphere where you can welcome new people in. A place you love and cherish as it holds and grows your people.
So, how do we get from chaos and stress to peace and joy?
Over the last year, I've spent a lot of time working in my own home, trying to answer this question. And I've come to the conclusion that there are four main solutions that truly help us calm the chaos in our homes – and we're going to spend the next month talking about them!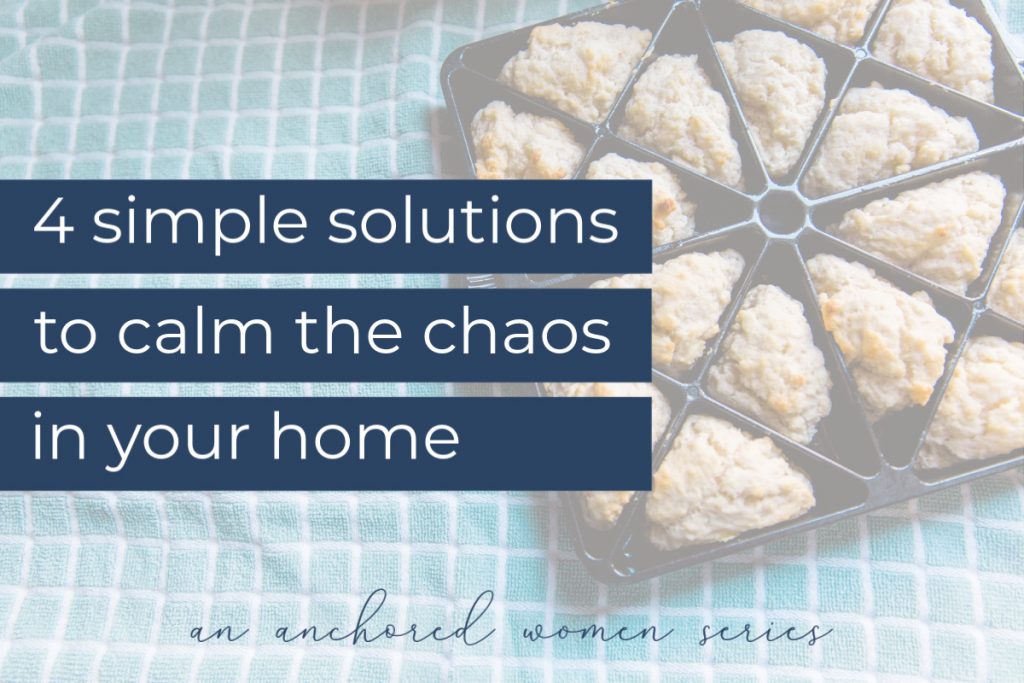 Over the next five weeks, we're going to focus one whole week on each of the following areas:
Week 1 // Simple Meals – how to meal plan and meal prep in a way that saves time, money, and sanity.
Week 2 // Simple Spaces – how to simply declutter and clean every single area in your home
Week 3 // Simple Routines – how to put effective routines into place for you and your family
Week 4 // Simple Study – how to make God's Word the foundation of your home
Week 5 // A Simple System – how to bring it all together
Each of the first four weeks will include one new blog post on that week's topic, along with some Instagram posts on the topic throughout the week. Some of the weeks (like next week!) will include short video tutorials as well. Then, on week five, we will bring it all together with a LIVE 4-day video series!!
Friends, when we calm the chaos in our homes, we also calm the chaos in our hearts. You see, our space & our systems are directly tied to our well-being. And if our home doesn't function well, neither do we, plain and simple.
Next week, we start working on all of that, one simple step at a time.
Don't miss any of the LIVE videos! RSVP to claim your spot!
4 Simple Solutions to calm the chaos in your home!
>LIVE VIDEO SERIES!<
Make sure to RSVP by clicking on the RSVP button, and then marking "Going" in the FB event!

When you do that, I'll send you a reminder right before I go live, so you don't miss out on any of the fun!
Monday, February 10 @ 9:00am Pacific - ​

Simple Solutions Day 1 // Meal Planning

Tuesday, February 11 @ 9:00am Pacific -

Simple Solutions Day 2 // Caring for your Home

Wednesday, February 12 @ 9:00am Pacific -

Simple Solutions Day 3 // Bible Study

Thursday, February 13 @ 9:00am Pacific -

Simple Solutions Day 4 // Routines that work

Friday, February 14 @ 9:00am Pacific -

Simple Solutions Day 5 // One system for all the things!
If you can't make that time, no worries! RSVP anyways, and we'll be able to get you the replay immediately after. We don't want you to miss out on ANY of the goodness we have in store for you!
Be sure to RSVP for the sessions you're interested in, and invite your friends by sharing this page!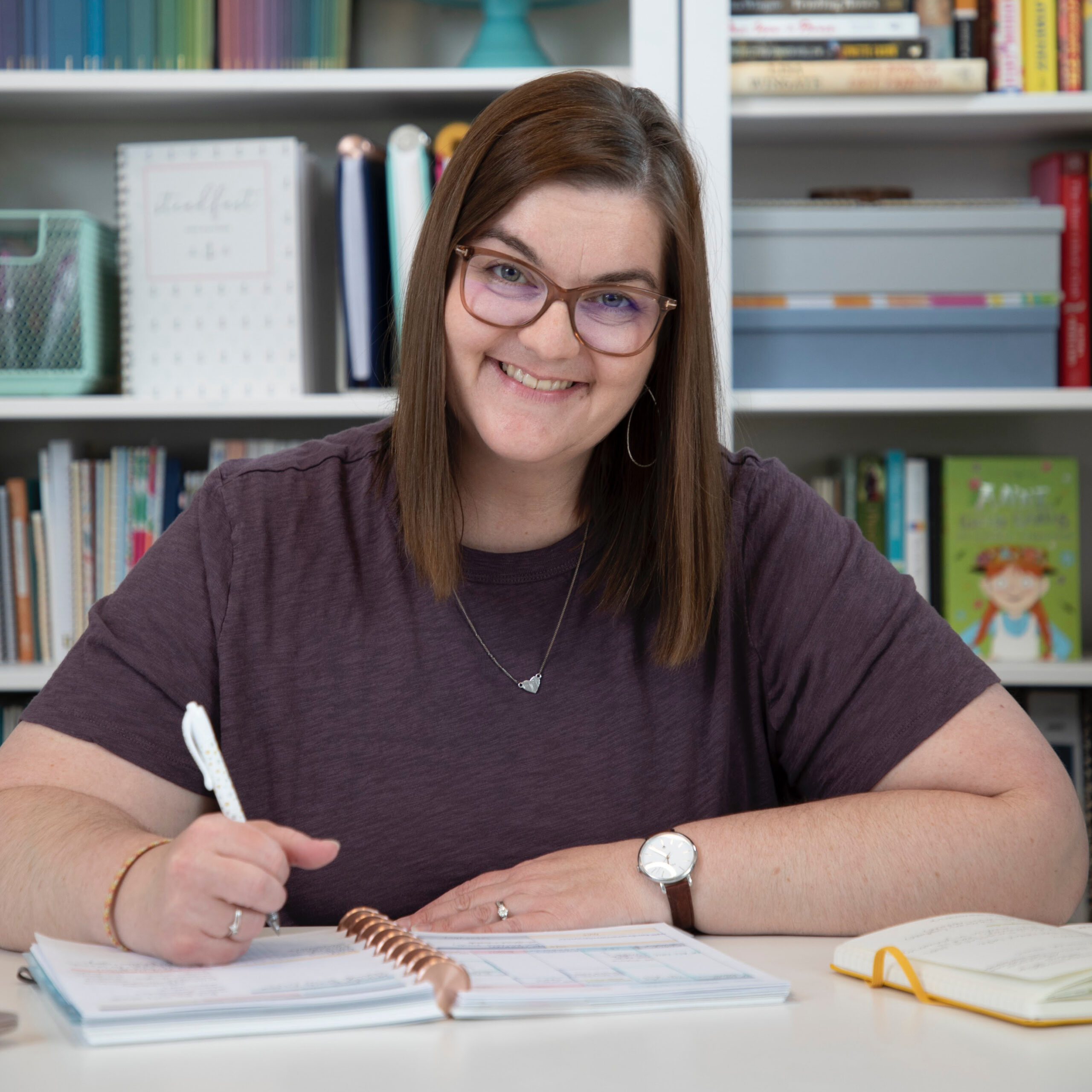 Kayse Pratt serves Christian women as a writer + designer, creating home + life management resources that help those women plan their days around what matters most. She's created the most unique planner on the market, helped over 400 women create custom home management plans, and works with hundreds of women each month inside her membership, teaching them how to plan their days around what matters most. When she's not designing printables or writing essays, you'll find Kayse homeschooling her kids, reading a cheesy novel with a giant cup of tea in hand, or watching an old show from the 90's with her husband, who is her very best friend.