The Best Mess Free, Stress Free Kids Crafts!
Friends, there's something you should know about me. We've been friends for a while now, and it's time the truth comes out.
Here goes… I am NOT crafty.
I know, it's not that big of a deal. And really, when it comes down to it, I guess I could actually do crafts myself. I like scrapbooking as much as the next person. But we live in a Pinterest-y world these days, and Pinterest tells me that I'm supposed to enjoy putting together and completing these elaborate crafts with my kids. When in fact, I DO NOT. Because when it comes to KIDS crafts… Well, let's just say I'm not a very Pinterest-y mom.
Honestly, it's not the crafts so much as the supplies. Glue, paint, tiny pieces of paper, or, heaven forbid, GLITTER… it's all just too much for me. The mess, the sticky hands, the floor littered with scraps, the clean up! I'm getting stressed out just thinking about it.
So, honestly, I don't really do crafts with the kids very often. Or, you know, at all. Unless coloring counts. Does coloring count? But even coloring stresses me out now because lately Nathan has been biting the tips off of all the markers. (Don't even get me started on that kid…)
The problem, though, is that Emily LOVES crafts. She LIVES to cut up paper and use a glue stick and PAINT ALL THE THINGS. And so, here I am, the craft-hating mom, stifling the greatest love in my child's life.
I needed a solution. And that's when I found Kiwi Crate. The greatest love of MY life.
(Just kidding. I love God and my husband and my kids more than Kiwi Crate. But it's a close fourth or fifth.)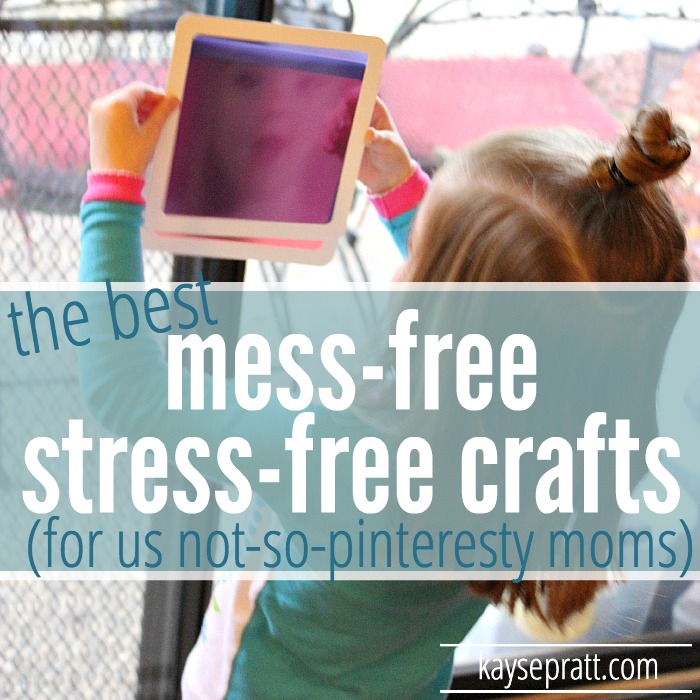 I got a $10 off coupon for the first month I tried Kiwi Crate, and I was hooked. It's a monthly subscription service where you get a box full of everything you need for 3-4 crafts geared perfectly for your kid's age.
I love it!! When I say it comes with everything you need, I mean EVERYTHING YOU NEED. If you need paint, they give you paint. If you need six tiny squares of tissue paper, they give you six tiny pre-cut squares of tissue paper. And it's crafts that would either take me hours to have put together on my own, or are so cool I wouldn't have ever come up with the idea myself.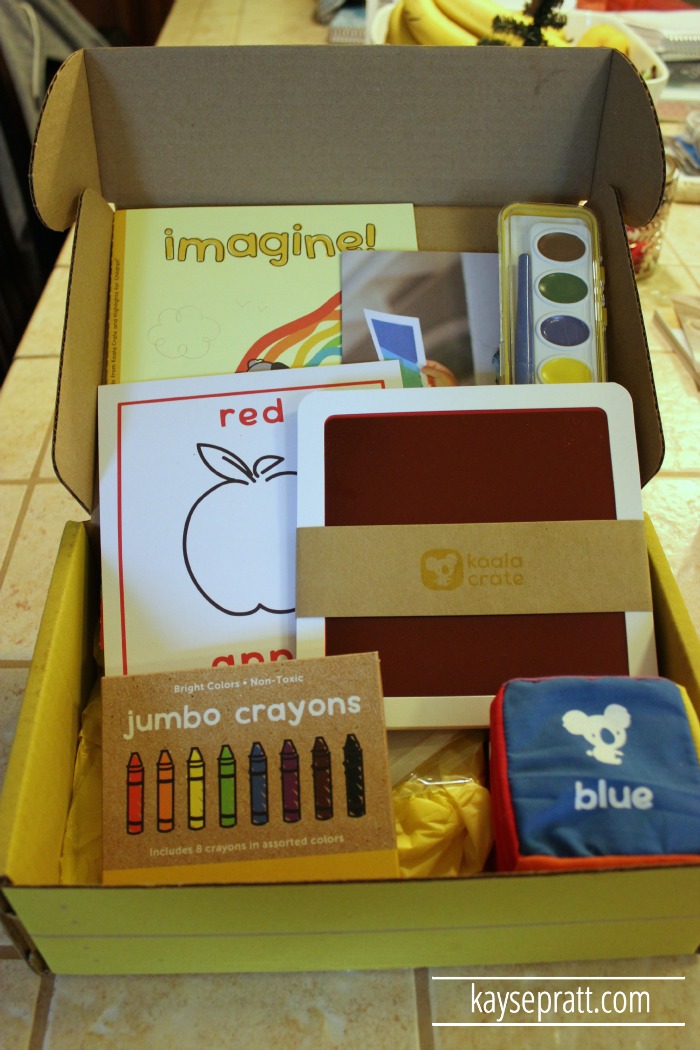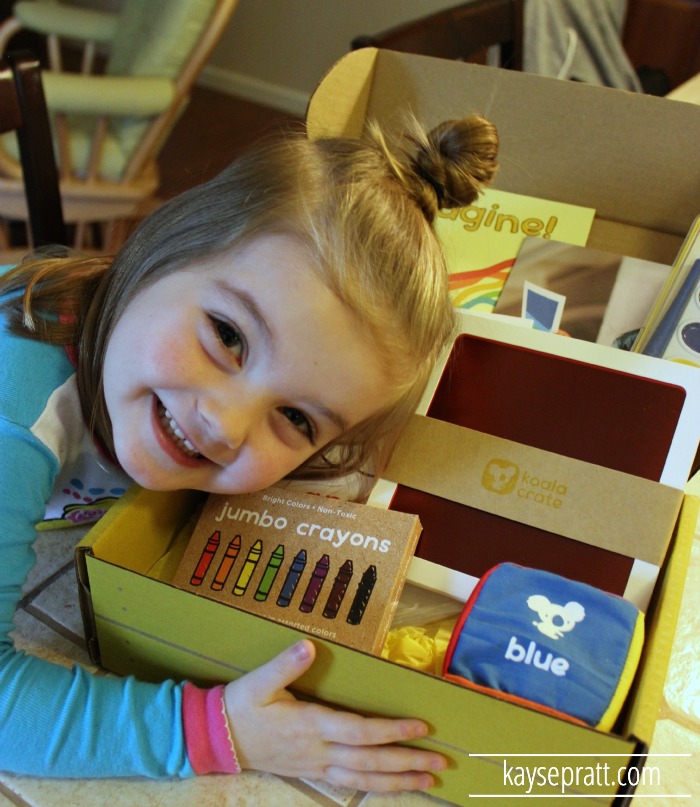 Every box has a theme, and this particular box's theme was COLORS. It came with everything we needed for 4 activities, plus an awesome instruction guide for me, and alternate activities we can do with the supplies. Like every box, this one also included a fun little book on colors for us to read together.
Emmy did most of the activities all on her own, and it took up THE ENTIRE AFTERNOON. I don't know about you, but we call this a WIN in our house!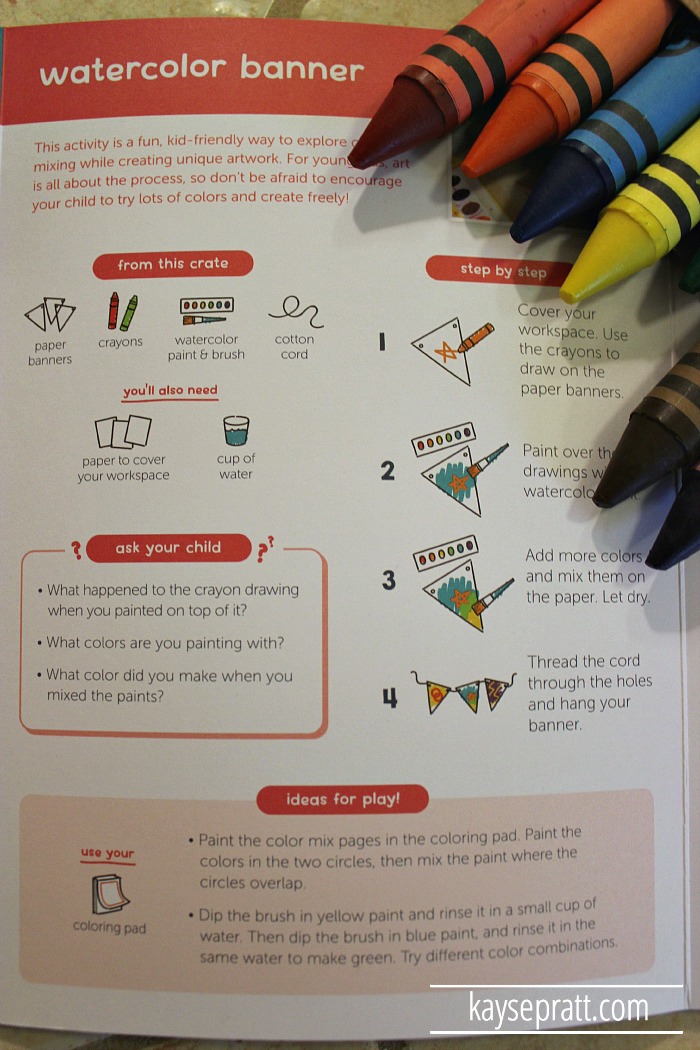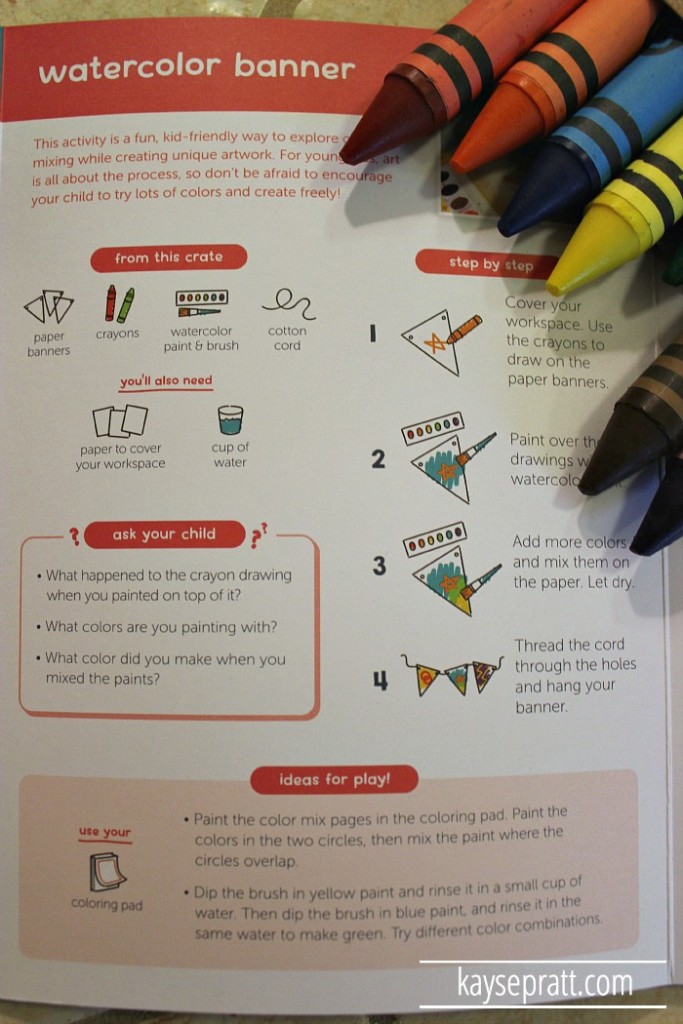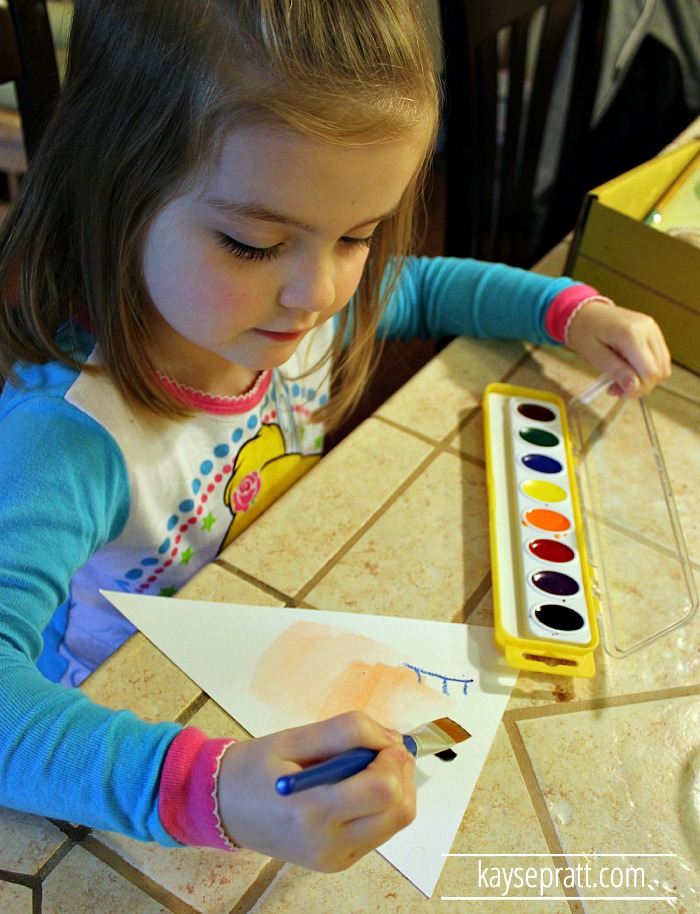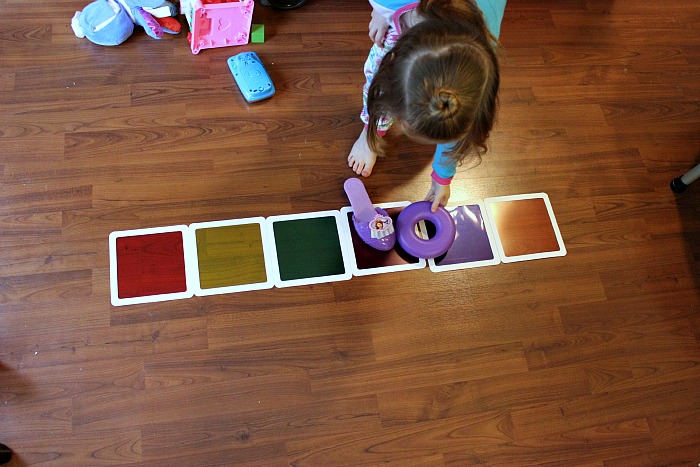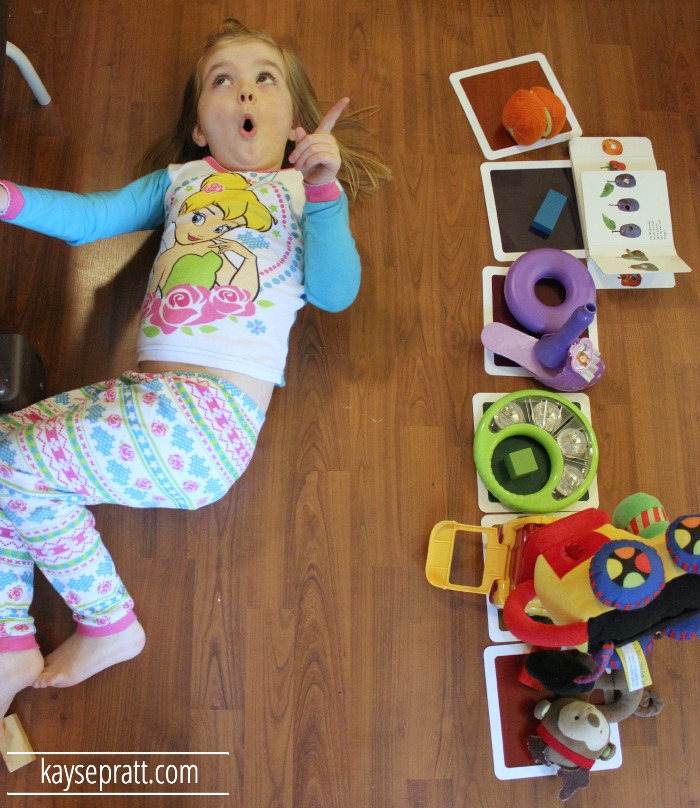 (In this activity, she had to find things around the house and sort them by color. Obviously, she had no fun doing it. Then, afterwards, she used the colored films to experiment with mixing colors to create new colors! We also did that with the watercolors above.)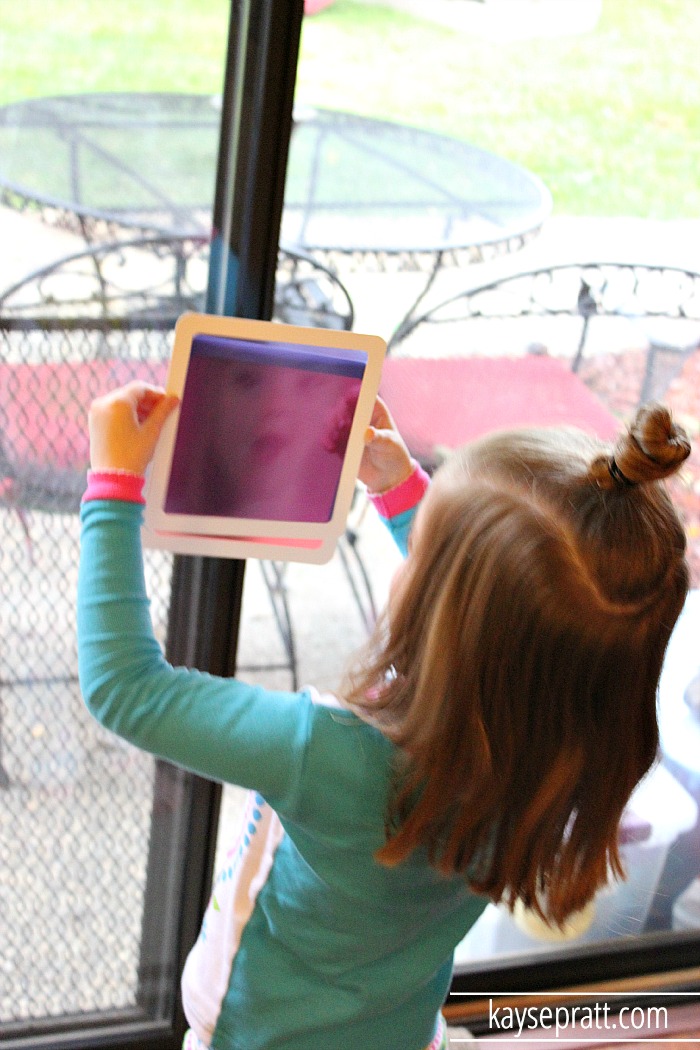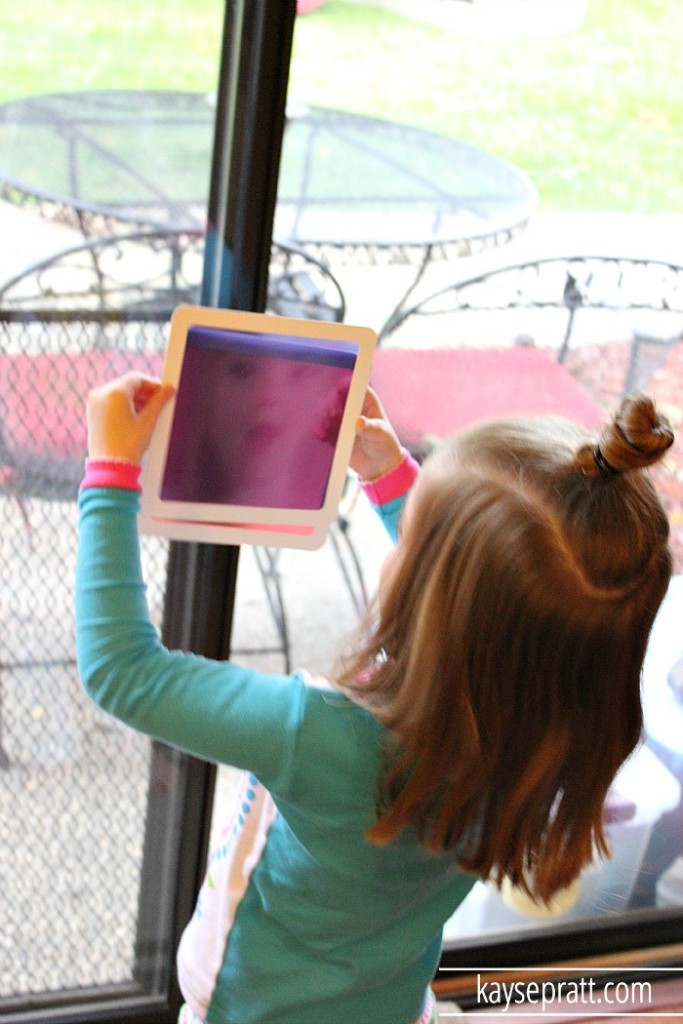 Truth be told, I have actually had this post sitting as a draft for a year. That's how long ago we started using Kiwi Crate, and we still love it. Emily looks forward to getting her box every month, and I look forward to the crafts she'll get to do, because they are easy, mess-free and totally stress-free. It makes me feel like I'm a good crafty mom, and I don't have to do any planning and there's very minimal clean up.
And I have yet to see a box include glitter. So our friends at Kiwi Crate are also very smart.
I finally pulled this post out of my drafts, because I figured it was about time to share this awesome find with you all. (And today I was supposed to spend the afternoon cleaning the office, but Nathan woke up early from his nap, so I had some extra time to write while he watches Thomas the Train and eats his popcorn snack. That boy would just destroy the office as I cleaned it. You know how it is.)
I also wanted to share it with you in case you're looking for something different for Christmas this year. One of my gifts to the kids is going to be extending our subscription for another year. It's like giving them an experience each month, instead of a toy they'll play with for a few minutes and then forget about. I just love our crates so much, and obviously the kids do too!!
Also, they have an amazing sale going on this week. I'm talking AMAZING. Their Black Friday deal lets you get your first box for 60% off. I've never seen a discount so big!! Plus, everything in their shop is 50% off, too!! That's where they have their exclusive Christmas craft boxes. Um, I will for sure be getting a few of those! At 50% off, how could I not??
Pinterest-y or not, these crates are a mom's dream.
They actually have 4 lines of crates, divided by ages, so the crafts & activities are right at your child's level.
We've been using the Koala Crate for the last year, and I think we will continue to use that one (instead of moving up to Kiwi). Emmy still loves the crafts and activities, and Nathan is starting to be able to participate too!
Check out all the crates here. And don't forget about the big sale on Friday!!!
If you're going to invest in one special thing for your kids this Christmas, I can't recommend Kiwi Crate highly enough.
Because let's be honest, it's really more like a present for you!
Have you used a monthly box service like this before? How did you like it?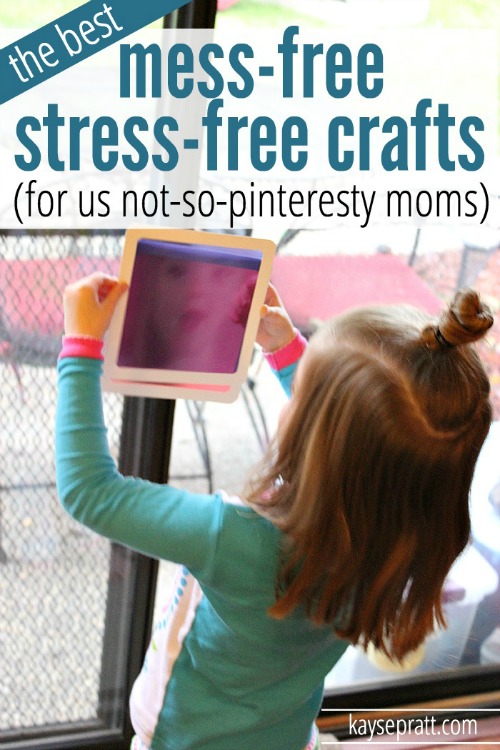 Kayse is a wife, mom, and founder of the Anchored Women community. She writes to help women fight busy, find rest, and build a life that's anchored in Christ. Kayse is also the creator of the S.O.S. Planner, the Anchored Life Kit, and other practical resources that equip women to manage their homes and families in confidence. You can find her writing and her resources at anchored-women.com!