The Secret to the PERFECT Rice Krispie Treat
Let's just be honest, Rice Krispie Treats are one of the staple desserts of motherhood.
Need a quick after-school snack? Rice Krispie Treats.

Want to whip up an easy dessert with your preschooler? Rice Krispie Treats.

Walking through the cereal aisle in Target and see that blue box? Rice Krispie Treats.
They are seriously one of my favorite quick & easy desserts. So, I've set out to perfect them.
Now, you might be saying, "Come on, Kayse, can you really mess up a Rice Krispie Treat?" And the answer is YES. Burn the butter. Make them too thin. Don't add enough marshmallows. It is possible. But you don't have to worry about that, cause I'm going to show you how to make the best Rice Krispie Treat on your block!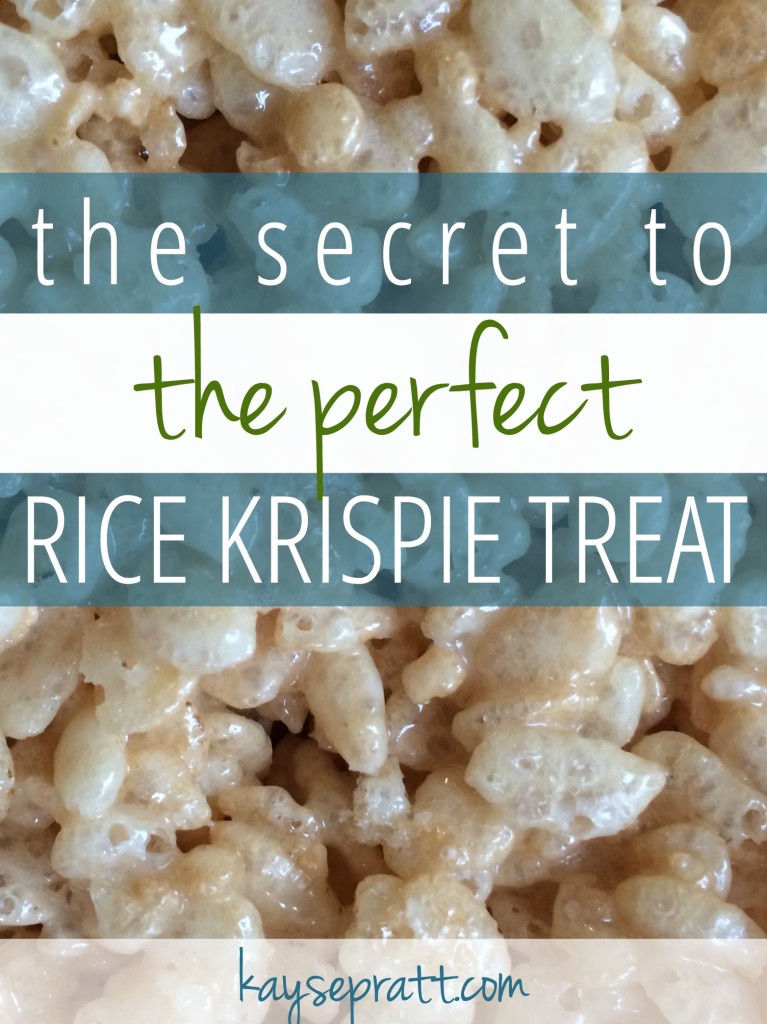 Ingredients:
1 BIG box of Rice Krispies (Don't skimp on brand here. Get the ones in the blue box!)
1 -16oz. bag mini marshmallows
1 stick of salted butter + a little extra
So, this is my secret. Are you ready?
Double the "normal" amounts, and add a little extra butter!
Directions:
Grease a 9×13 pan. You're gonna use the same size pan, even though you're doubling the recipe. The best treats are giant.
Melt the whole stick of butter (plus an extra little sliver of your table butter) in a large pot on the stove over low heat. Don't try to rush this! Burnt butter ruins the treats, so take your time!!
Once the butter is melted, add that WHOLE BAG of marshmallows to the pot. Don't be shy, just dump the whole thing in there. Stir well, until the marshmallows are completely melted.
Turn off the heat, and add in the Rice Krispies. I use somewhere in between 11 cups (if you want more marshmallow-y treats) & 11.5 cups (if you want crunchier treats) of Rice Krispies, which is why you need that big box! Stir well!! (hint: first spray your spoon with Pam or Olive Oil so that the sticky mix doesn't stick to the spoon!)
Dump the mixture into your pan. Flatten down with your hands (which I suggest either spraying with oil or getting slightly wet first! no sticky hands here!) and let cool.
Eat a few before they cool all the way. Because come on. They're the yummiest!
Follow those directions, and you'll have the best giant Rice Krispie Treats around! Now, head off to that cereal aisle and get those supplies!
P.S. One of the best parts of making rice krispie treats is that it's pretty simple (and fun!) to do with your kids! If you're looking for a few great resources on having fun in the kitchen with your kids, here are a few of our most-used kid-friendly cookbooks: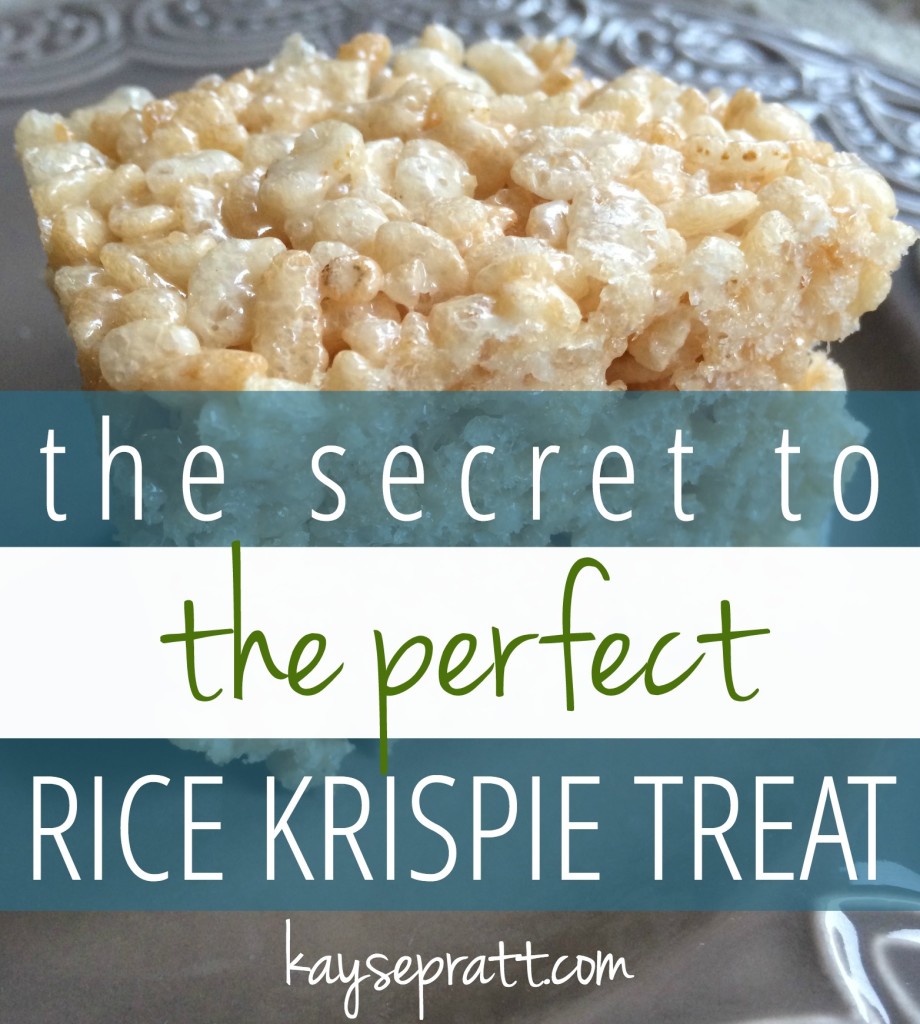 Join our community!
Join our community & get access to our best collection of intentional resources - printables, Bible reading plans, planning tools, and more!
You'll also receive our weekly newsletter, providing you with encouragement and resources to help you make time for what matters most.
*By subscribing, you're agreeing to our privacy policy.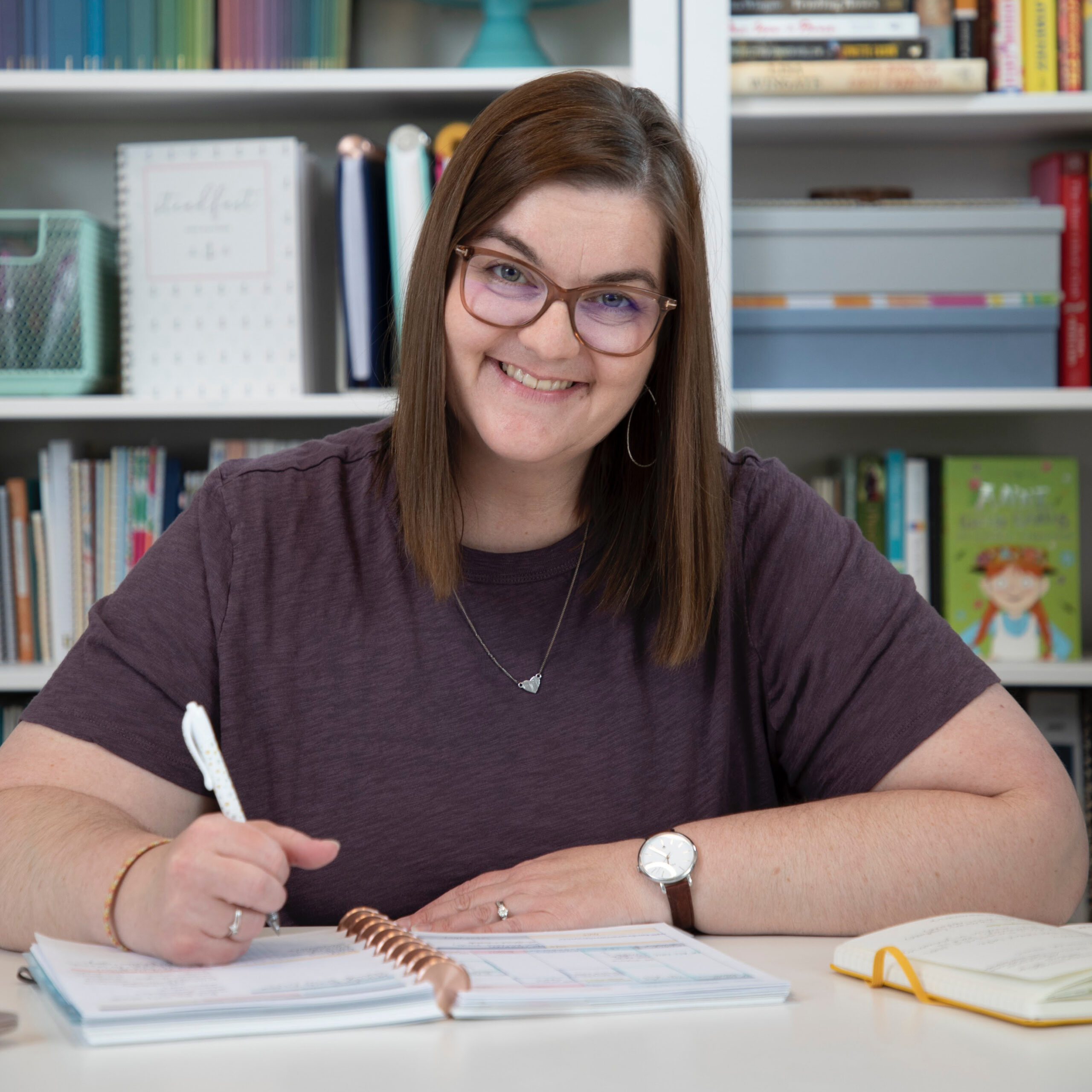 Kayse Pratt serves Christian women as a writer + designer, creating home + life management resources that help those women plan their days around what matters most. She's created the most unique planner on the market, helped over 400 women create custom home management plans, and works with hundreds of women each month inside her membership, teaching them how to plan their days around what matters most. When she's not designing printables or writing essays, you'll find Kayse homeschooling her kids, reading a cheesy novel with a giant cup of tea in hand, or watching an old show from the 90's with her husband, who is her very best friend.