Too busy for date night? Try this!
Hi friends!
Today, I'm popping in with a VERY simple suggestion for making date nights happen when you feel way too busy for an actual date night. Ready? Here's my suggestion:
Schedule a date night for EVERY NIGHT.
You're probably laughing, but hear me out.
For the last few months, Jon and I have been extremely busy, which almost always leads to not feeling as connected as either one of us would like. So we decided to try something totally new, and schedule a date night every night. And you know what? It's been SO FUN.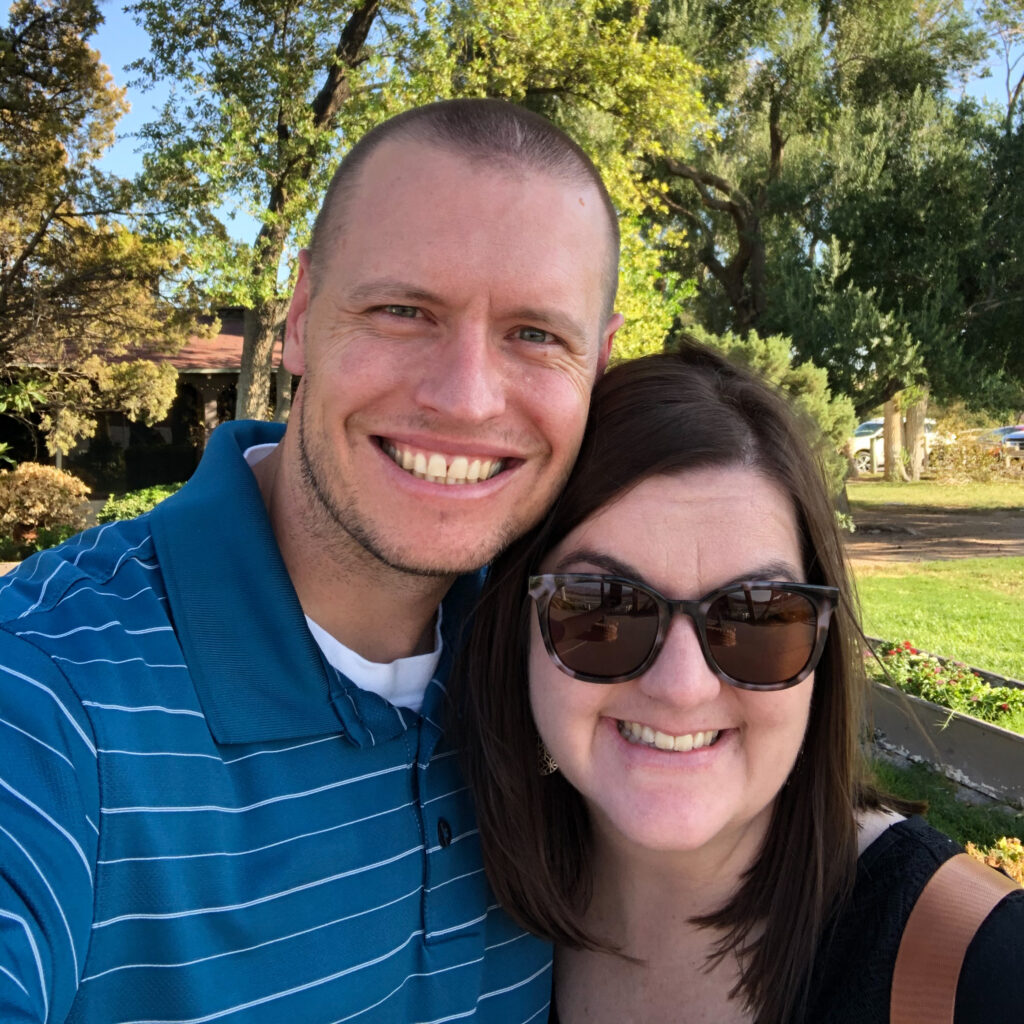 We made a deal that every night at 8:30pm, we'll stop whatever we were doing and have a one-hour date night.Each person gets 3 nights a week to be the decider – on my nights, I get to pick what we do, and on Jon's nights he gets to pick what we do. (On Sundays, we just go to bed early to get a head start on the week!)
8:30 is the perfect time for us – the kids have been in bed at least a half hour, and we're not too tired to stay awake for another hour. Date night ends at 9:30, so we can both get to sleep at a reasonable time, or so Jon can go on another walk on the treadmill. (He is minorly obsessed with the treadmill right now.)
It's honestly been so fun. We've watched a movie (over two nights), played cards, read a book together, or just talked and had tea (or cereal). And it's made a difference in our relationship because we actually get time to talk to each other every day – uninterrupted! Which is a miracle in and of itself.
I thought that planning something every day would feel like a burden, but actually it's something that we both really look forward to. We missed a couple of days last week, and I was really sad about it. I've been surprised how quickly this has become a staple in our lives!
So that's it – a simple 8:30 date night every night. Have you ever tried something like that? I'd love to know how it's worked for you!! Tell me in the comments below!
---
P.S. Don't forget to join us for the Encourage Your Husband Challenge this week!! It's the perfect way to give your marriage a little extra effort this month. It's so worth it – join us here!
P.P.S. If you want to go all in on our marriage resources, we're offering a 50% discount while the EYH challenge is happening! You can see our entire Marriage Builder Collection right here – for just $12!!!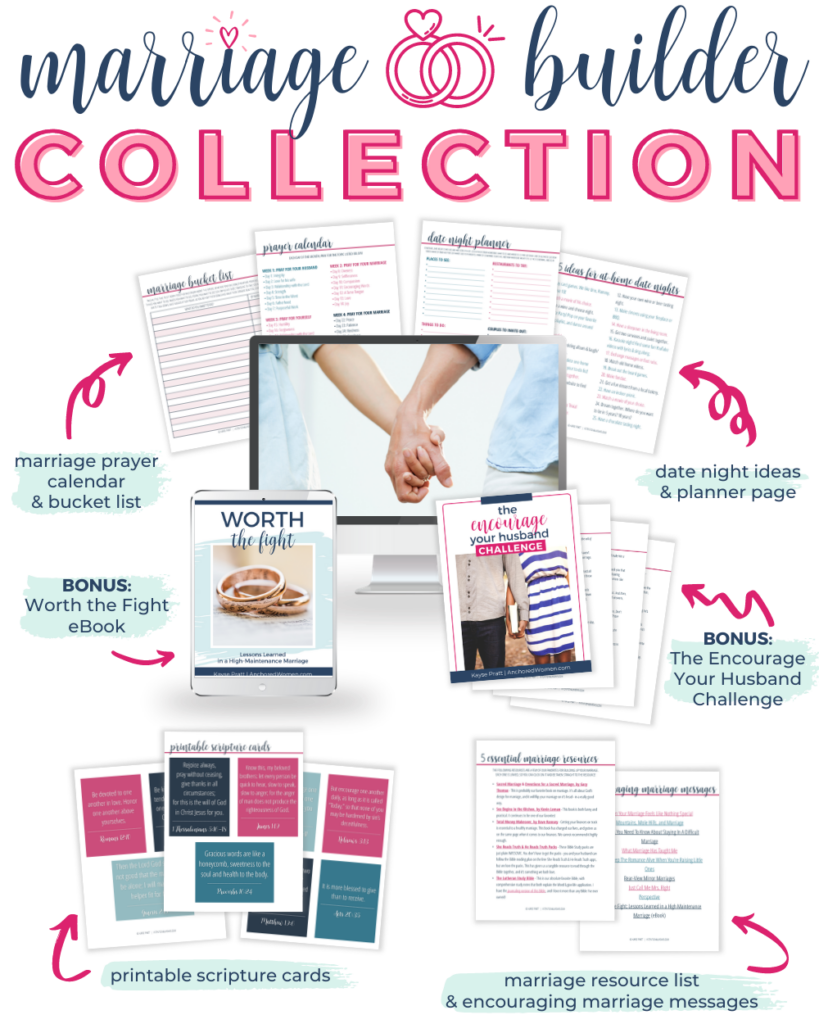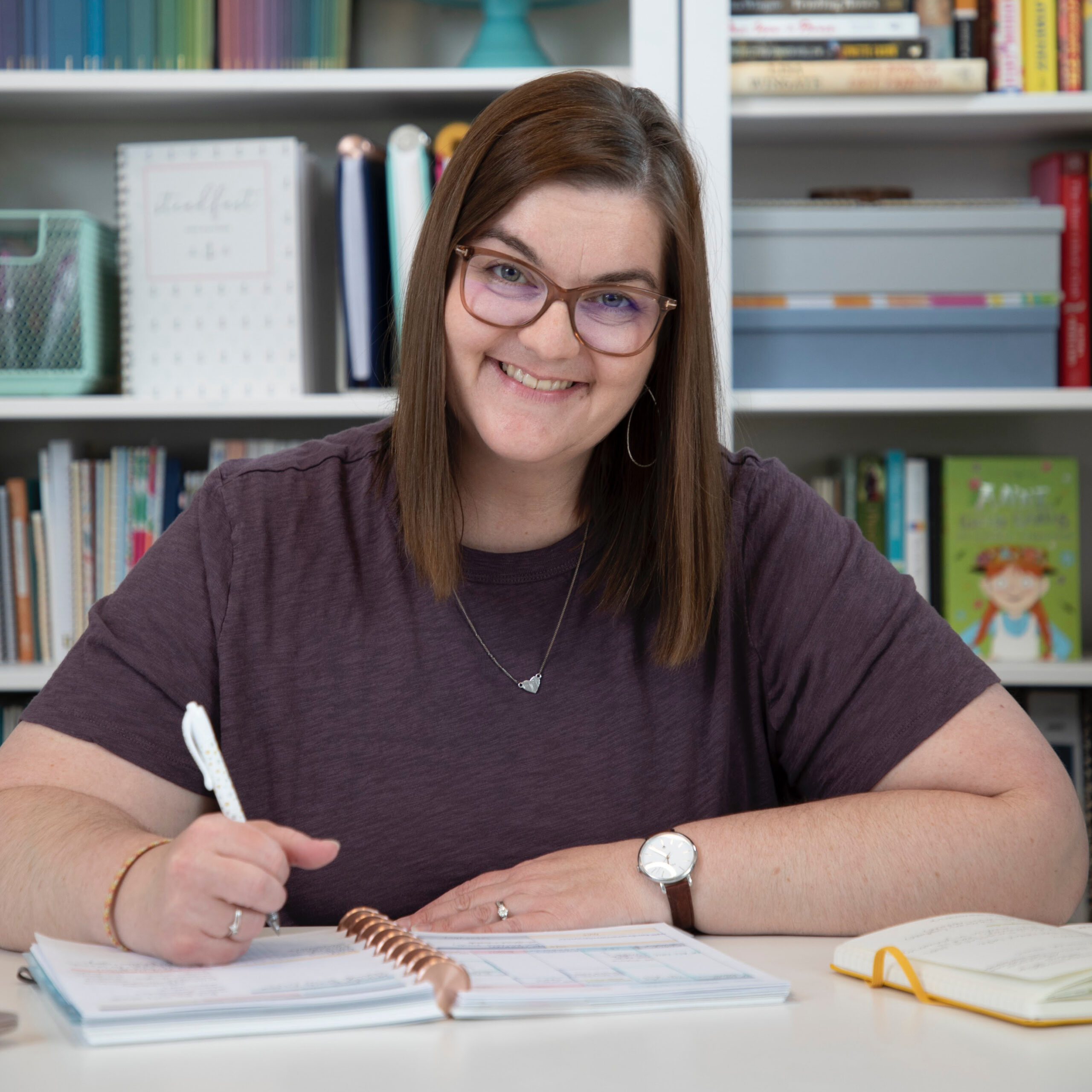 Kayse Pratt serves Christian women as a writer + designer, creating home + life management resources that help those women plan their days around what matters most. She's created the most unique planner on the market, helped over 400 women create custom home management plans, and works with hundreds of women each month inside her membership, teaching them how to plan their days around what matters most. When she's not designing printables or writing essays, you'll find Kayse homeschooling her kids, reading a cheesy novel with a giant cup of tea in hand, or watching an old show from the 90's with her husband, who is her very best friend.