I'm THRILLED to tell you that the project I've been working on is finally ready for you!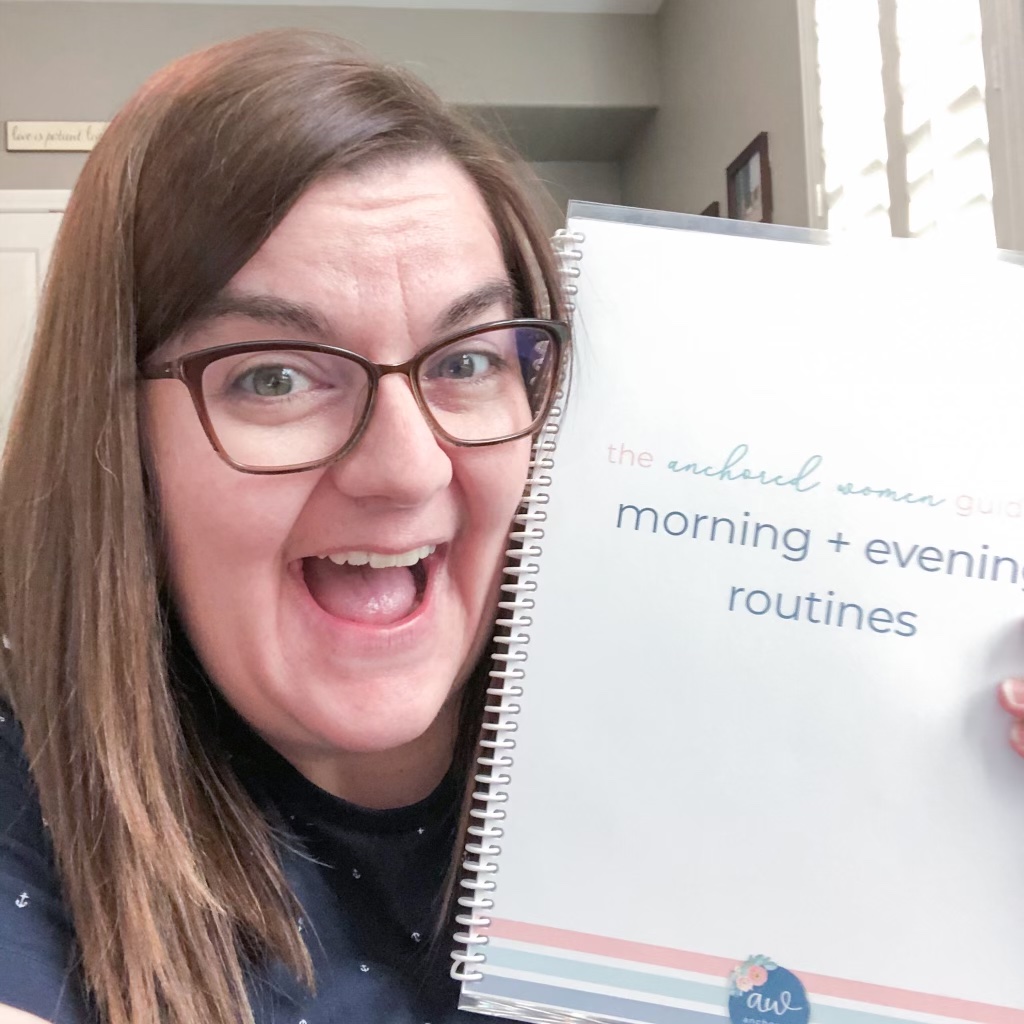 I'd apologize for the crazy face I'm wearing but honestly, I'm just that excited about this.

Friends, I created this guide for those of us who struggle to make morning + evening routines work for us. We've tried all the plans, taken all the advice, gotten up early a million times…only to crash and burn yet again.

I think the problem is that we haven't been looking at routines the right way. We've seen them as another to-do list instead of what they really are:

Tools we can use to bring us REST and PEACE into our days.

I've spent the last few months looking at routines this way – as tools I can use to build rest and peace into my days – and let me tell you, it's changed EVERYTHING for me. I love waking up now because I'm excited about the things I do first thing in the morning! And I can't wait to get to bed at the end of the day – not just because I'm exhausted, but because I'm looking forward to my evening routine.



What's changed? I started looking at routines in this new way, AND I created routines that fit the season I'm currently in. These routines won't last forever, but they're working really well right now, because they fit my CURRENT daily life.

This new Morning + Evening Routine Guide brings those two important points together to help YOU do the same: see your routines in a new way, and create ones that fit your current daily life!

I cannot wait to share it with you! Click the link below to get all the details and grab your own copy!
Kayse is a wife, mom, and founder of the Anchored Women community. She writes to help women fight busy, find rest, and build a life that's anchored in Christ. Kayse is also the creator of the S.O.S. Planner, the Anchored Life Kit, and other practical resources that equip women to manage their homes and families in confidence. You can find her writing and her resources at anchored-women.com!