Welcome to January! What's new for Anchored Women in 2021!
Welcome to January, friends!!! And 2021!! I'm so thrilled for a new year, and just PRAYING that this year is much, much better than the last, for all of us.
Here at Anchored Women, we've decided to choose themes for each month in 2021! We're crafting special articles and emails for you to focus on this theme, so that hopefully by the end of the month, you'll feel encouraged and equipped in that area!
This month's theme? Planning and Goal Setting!!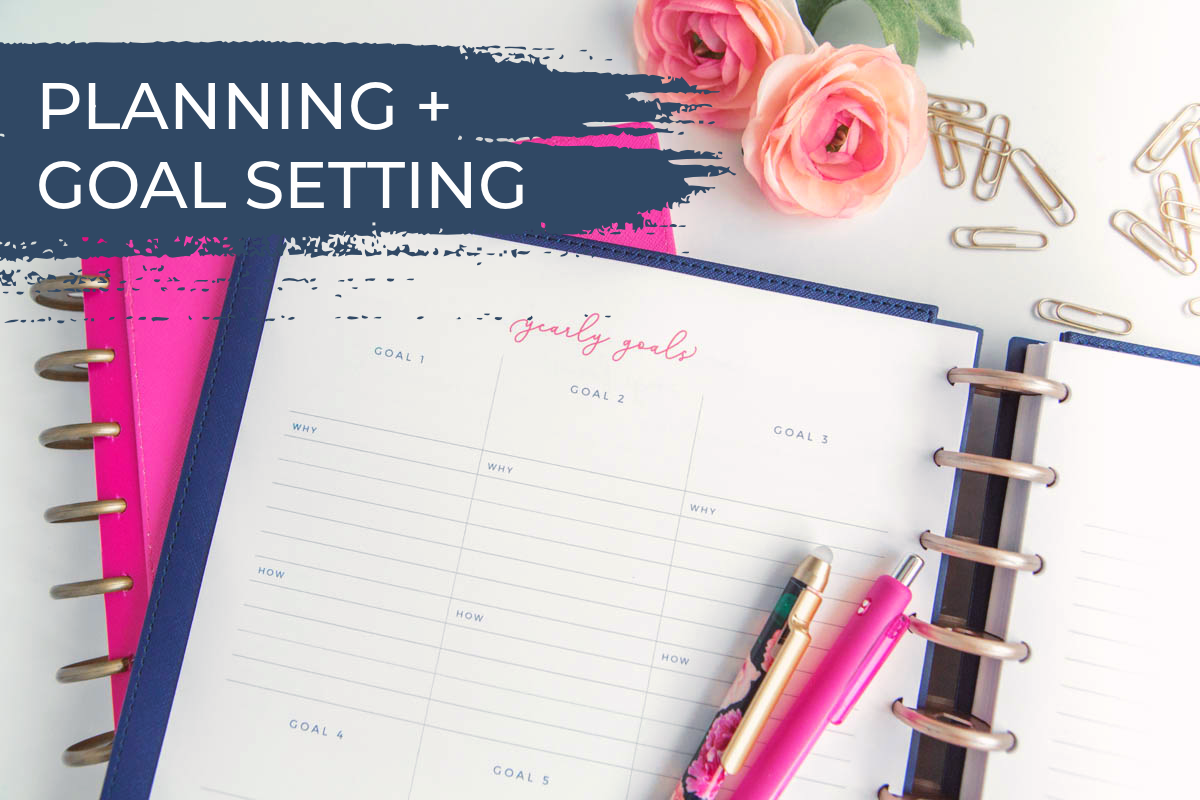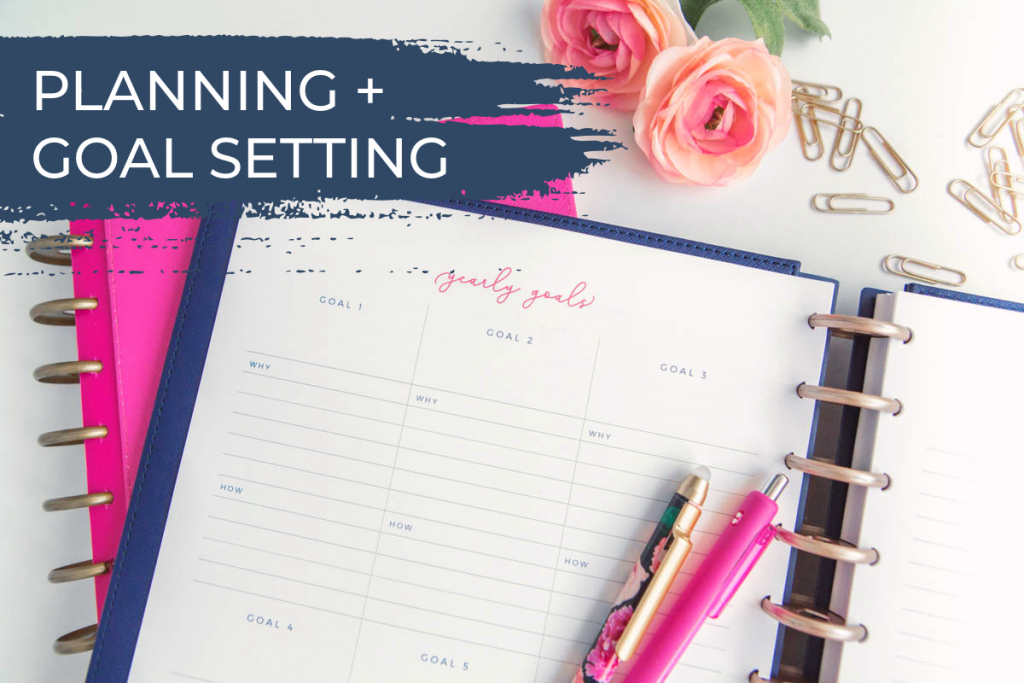 Why Planning + Goal-Setting?
I often struggle with the "control" issue of planning – feeling like I make a plan that I want everyone (including myself) to adhere to. But that's not the right way to approach planning, and I know it.
Instead, planning is something that we must hold with open hands, knowing that it is GOD who directs our steps. "The heart of man plans his way, but the LORD establishes his steps." – Proverbs 16:9
Instead of being super rigid about the things we want to get done or accomplish, we want to use planning as a way to simply get everything out of our head and onto paper. That way, we're clearing out the mental clutter, and we can SEE in black and white (or in beautifully colored pens!) what actually matters and what doesn't. "But test everything; hold fast what is good." – 1 Thessalonians 5:21
We cannot make clear and wise decisions when our minds are filled with distraction. So planning helps us actually make steps forward in the life God has for us, instead of feeling stuck in the overwhelm of it all. We can focus on what's most important, and ask God for wisdom in living it out. "If any of you lacks wisdom, let him ask God, who gives generously to all without reproach, and it will be given him." – James 1:5
And goal setting? Well, that helps us break down these big giant things we hope to accomplish, into tiny action steps that feel more manageable. Our goal-setting process is very simple and straightforward, helping you seriously simplify the big things of your year into smaller things that you can actually tackle on a daily basis. "Whatever you do, work heartily, as for the Lord and not for men." – Colossians 3:23
There are a lot of messages out there about how YOU are in charge of your life and why you need to plan all the things and hustle to get them done. But those messages are not for us.
Nope.
We know that our worth does not lie in how much we accomplish, or the size of our to-do list. We rest in our identity in Christ, submitting to His authority and His sovereignty. And we simply use planning and goal-setting as a way to clear our overwhelmed heads and faithfully steward the lives and gifts that God has given us!
---
Something NEW
This year, to go a little DEEPER on our topics than simple blog posts and emails, we're offering something more detailed: Live Workshops!
I've really been loving the live teaching aspect of our monthly planning sessions inside our membership, and I wanted to be able to offer something similar to our entire community. And so, this year we're starting Anchored Women Academy!
The Academy will offer stand-alone workshops that you can attend. Each one will include teaching on a particular topic, printable (or digital if you prefer) resources for you to take home, and ACTUAL WORK TIME, so that I can help you create a plan of action that you can implement as soon as the workshop is over!
I'm so excited about this!!
Our January Workshop will be focused on…you guessed it! Planning + Goal Setting! We'll cover:
How to reflect on the last year and set a new focus for the year ahead
How to plan the year out from Big Picture to Tiny Details
How to choose goals that make sense, and create a system of accountability for yourself
How to reassess your plan and make changes as needed
How to approach your planning in seasons, giving you the freedom of a fresh start
You'll get a workbook to help guide you through this process, and I'll be right there with you, too! I'll teach a bit and then lead us through the actual planning process. You'll walk away with a much clearer picture of your year ahead – both what matters most, AND how to make it actually happen.
What's the price?
We want to make these workshops SUPER affordable, so that anyone can attend, so we're offering a few different options for payment:
EARLY BIRD SPECIAL – $27 // If you purchase the class BEFORE the Live Workshop, you'll get access to everything, including the replay, for just $27! You'll also get the added bonus of being able to attend live and get your questions answered!
REGULAR PRICE – $49 // If you wait until after the Live Workshop and purchase the replay, the price of the training will regularly be $49! (You still get access to all the same resources, but without the added bonus of the ability to ask questions live.)
BEST DEAL – $7 // If you are a current ANCHORED LIFE KIT MEMBER, the price is just $7! You're already paying $20 a month for the Life Kit, so that $7 just covers the difference of the Early Bird price. Plus, you get all the Life Kit resources, as well! (If you are a current member, do NOT buy your ticket through the link below! Make sure you use the link that is INSIDE your Life Kit! Email us at [email protected] if you have trouble!)
I'm so excited!!! I hope you are too! If you're ready to save your spot for this month's call, get your tickets HERE, and mark your calendars for THIS SATURDAY, JANUARY 9TH at 10am Pacific Time!
Click below to buy your ticket to the Planning + Goal-Setting Workshop and save your seat!
---
I'm excited to talk about planning and goal setting with you this month, because January is the perfect time to get our systems in order. I like to say that January is technically our PREP month, meaning we don't need to feel all the pressure to GET EVERYTHING DONE as soon as January begins! Honestly, if we come right out of the holidays and expect to jump into all of our new plans, we end up quitting them before January is even over.
Instead, we need a prep month.
Let's use January to get our stuff in order. We don't need to feel the pressure to do it all right now – we've got the whole month. And then, we can treat February 1st as our real "New Year". Sound good to you?!
Using January as my prep month really helps me get my head, heart, and home all organized and ready for the new year ahead. And it takes away all the guilt of finishing the holidays and somehow feeling behind. None of that for us! We're giving ourselves grace and patience as we ease into the new year.
And this month, we'll be talking about all of our planning and goal-setting questions, so that you've got everything you need to confidently start 2021!
I'd love to hear any questions you have about planning + goal-setting, as we dive into this month! Just hit "reply" to this email, and let me know what your questions are! I'll address them in another email, blog post, or FB live this month!
YAY!! Welcome to January – our prep month!
---
ANCHORED TOOLS FOR YOUR MONTH //
If you still need a planner or goal-setting system for 2021, we've got you covered!!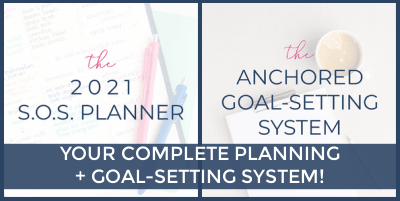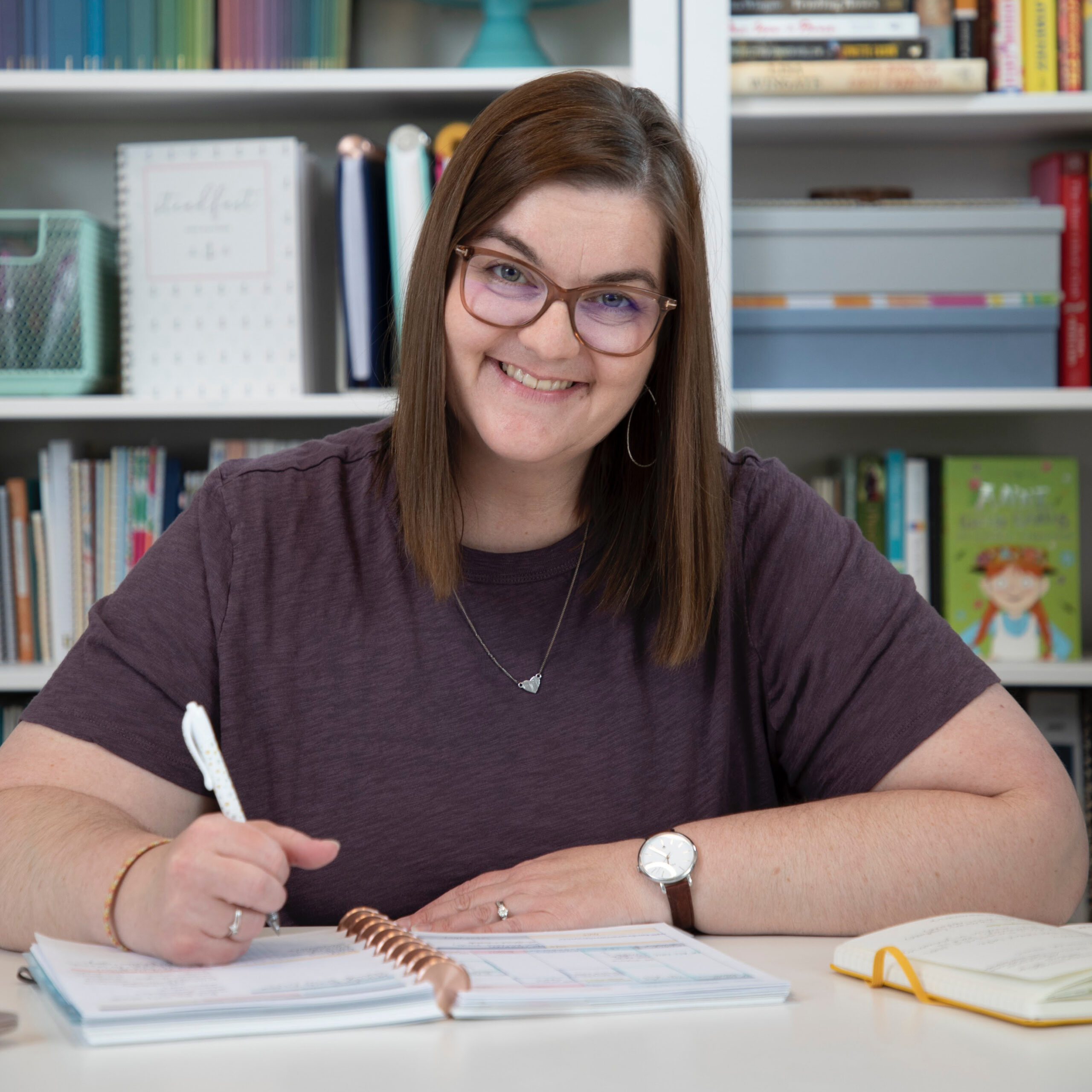 Kayse Pratt serves Christian women as a writer + designer, creating home + life management resources that help those women plan their days around what matters most. She's created the most unique planner on the market, helped over 400 women create custom home management plans, and works with hundreds of women each month inside her membership, teaching them how to plan their days around what matters most. When she's not designing printables or writing essays, you'll find Kayse homeschooling her kids, reading a cheesy novel with a giant cup of tea in hand, or watching an old show from the 90's with her husband, who is her very best friend.