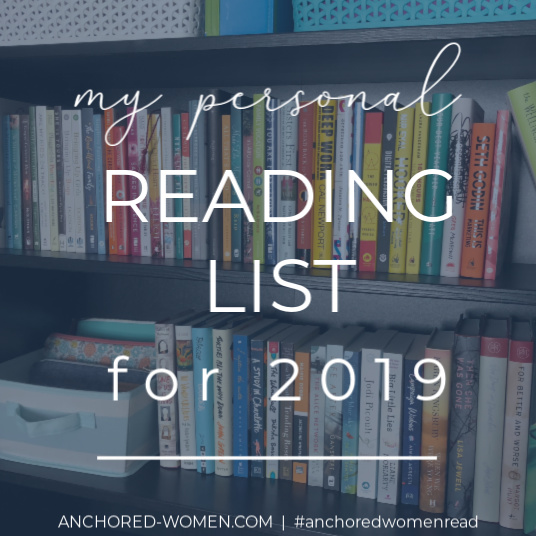 Hey friends! This year, reading more is one of my big goals, which is why I created the Anchored Women Reading Challenge! In my own life, my to-read list is pretty big, so this year I moved all of the books I want to read to their own bookshelf! Non-fiction on top, fiction down below. This way, everything is in view, and if it's in front of my face, I'm more likely to read it!
If you're looking for new books to read this year, I'm listing out my choices below. Fair warning, most of these I have not read, so I can't vouch for them yet! They are on my list either because they looked interesting, or because I heard good things about them. I'll share my review on each one over on instagram, using the hashtag #anchoredwomenread , so be sure to follow along over there!
That being said, here's what I'm hoping to read in 2019! (Ones I'm MOST looking forward to are marked with a * !)
FICTION:
I get a lot of my fiction through the Book of the Month Club, which I really enjoy. You get a few choices to pick from every month, and I will sometimes even add in an extra! It's an awesome way to find new fiction. If you want to try it out, use this link and we can each get a new book for free!
PARENTING:
MARRIAGE:
CHRISTIAN LIVING:
Note: I am pretty choosy about who I read in this area, and there's a couple in here I'm not sure about. But I'm looking forward to reading each of them, and seeing what they say and where they stand on Scripture! Authors I ALWAYS trust and recommend: Jen Wilkin, Hannah Anderson (I just found her and she's so very good.), and Paul David Tripp, C.S. Lewis (obviously).
OTHER NON-FICTION:
WORK:
WELLNESS:
Want to read more yourself this year? Join our 2019 Anchored Women Reading Challenge!
It's super simple, just 10 fiction and 10 non-fiction books this year – you get to choose the books! Sign up below to get our Challenge Pack, complete with printable checklists, bookmarks, reading tips for busy women, and more!
Join the AW Reading Challenge!
Join our reading challenge + get everything you need to make reading FUN again! A challenge pack, resources, and a simple way to make reading a habit in 2019.
You'll also receive our weekly newsletter, providing you with encouragement and resources to help you make time for what matters most.
*By subscribing, you're agreeing to our privacy policy.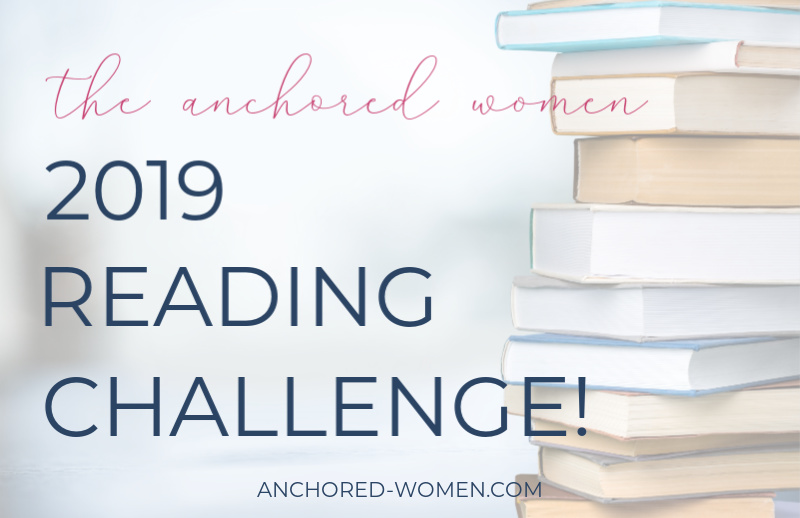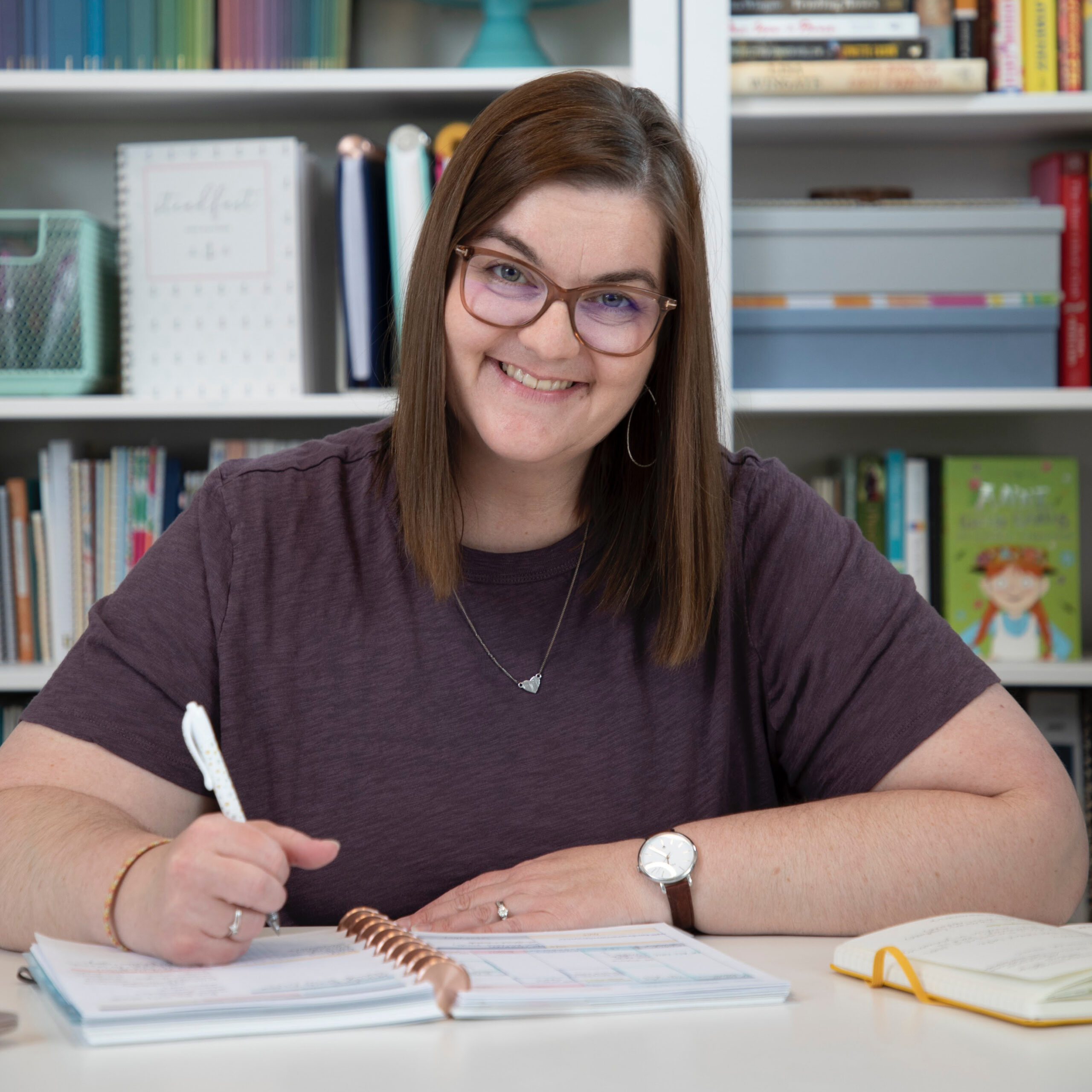 Kayse Pratt serves Christian women as a writer + designer, creating home + life management resources that help those women plan their days around what matters most. She's created the most unique planner on the market, helped over 400 women create custom home management plans, and works with hundreds of women each month inside her membership, teaching them how to plan their days around what matters most. When she's not designing printables or writing essays, you'll find Kayse homeschooling her kids, reading a cheesy novel with a giant cup of tea in hand, or watching an old show from the 90's with her husband, who is her very best friend.