What to do when the world feels scary…
I've seen a lot of posts in the last couple of days encouraging one of two responses to what's going on in the world right now. Either we're told to stay informed and do everything we can to help people halfway around the world, or we're told to ignore what's going on and keep our head's down, because the only people we can help are right here in our homes.
I understand both pieces of advice. Often in a situation that leaves us feeling helpless, we can swing to one extreme or another, desperate to grab onto SOMETHING we can do. SOMETHING that will help.
But that is not always the best way forward. Extremes only divide, and they refuse to hold more than one feeling at a time. (And reality is – we're almost always holding more than one feeling at a time. Especially in times like this.)
I think there is a middle ground between burying our heads in the sand, even out of self-preservation, and spending our entire days glued to the news.
I think there is a way to allow all the feelings right now, and remain anchored in Christ as we figure out what to DO with those feelings.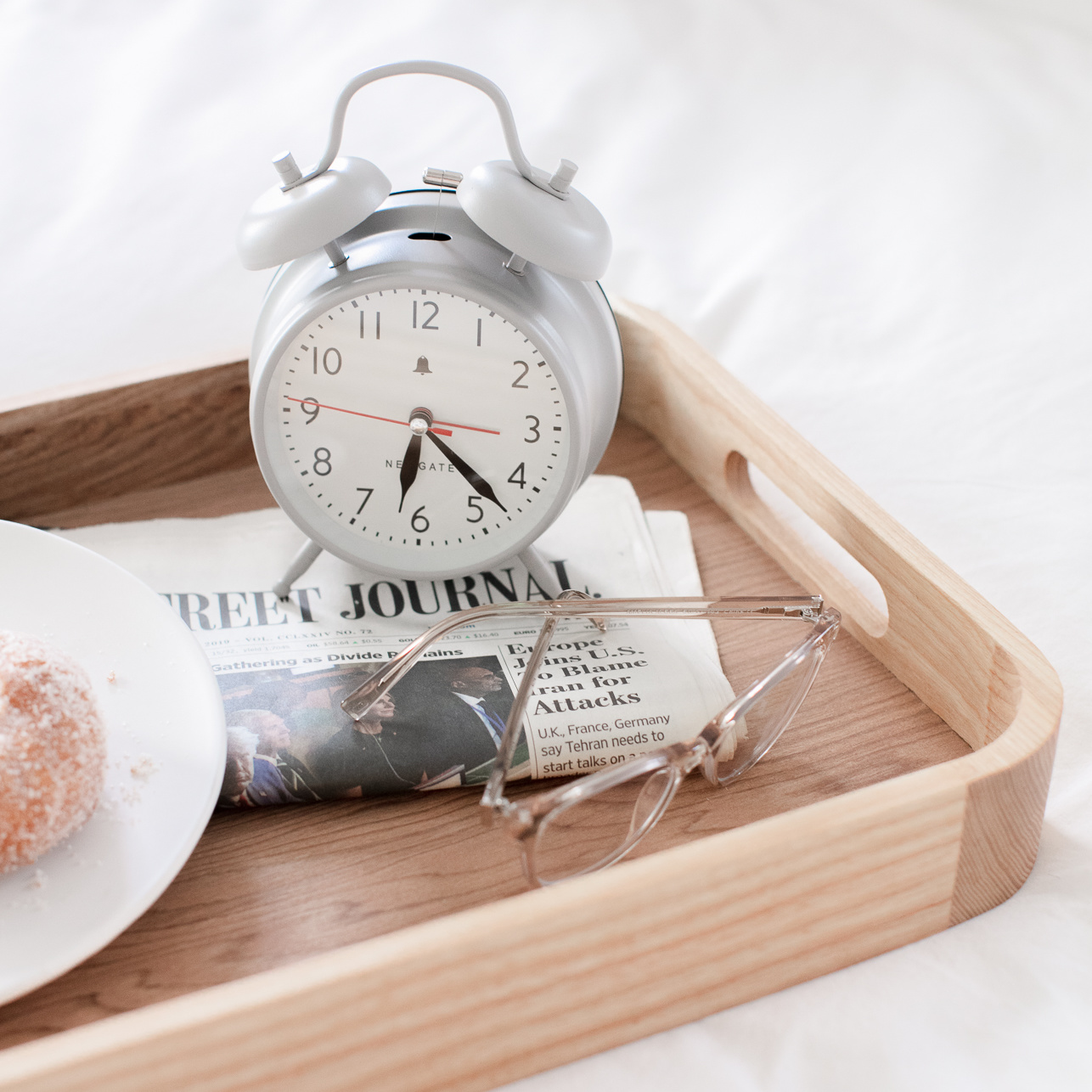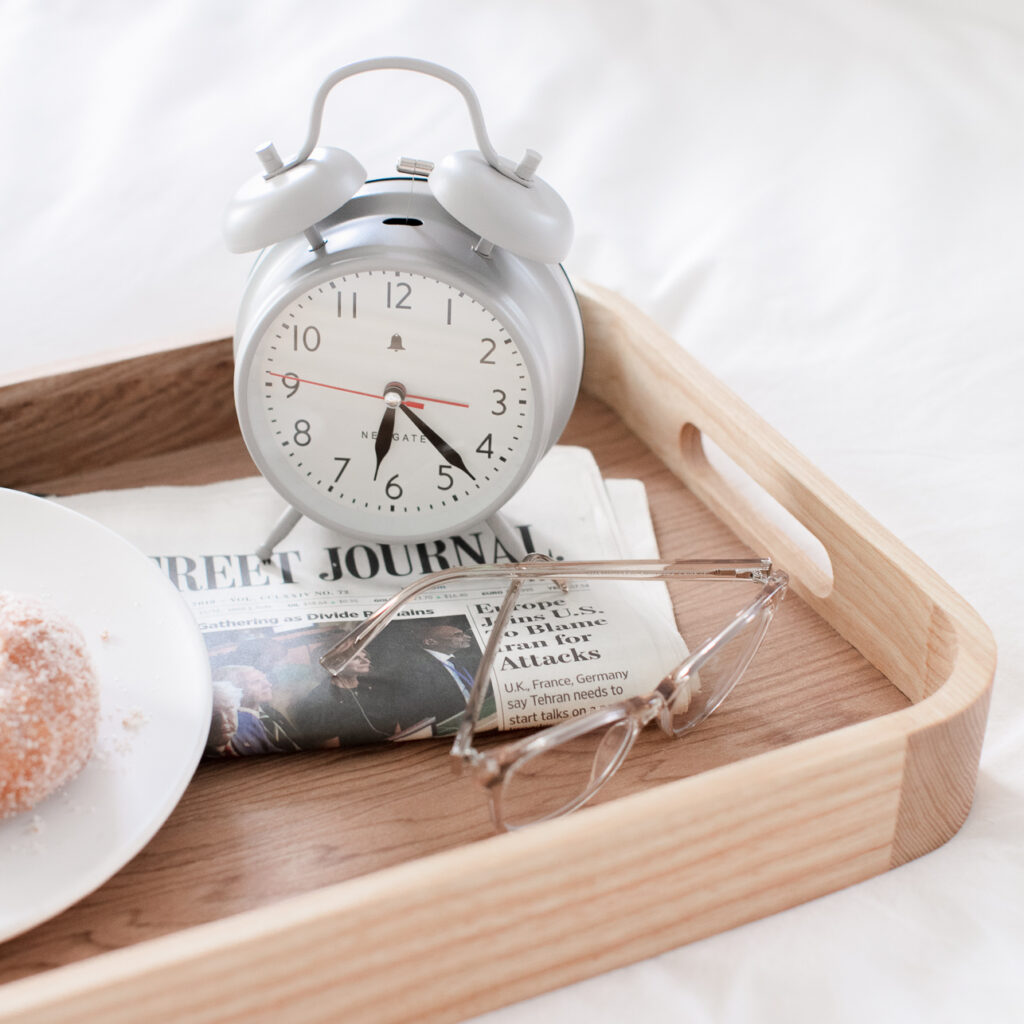 We can acknowledge in somber grief that something awful is happening in Ukraine. We can acknowledge in grateful joy that we still have a job to do here, in our homes, that we are equipped and able to do.
We can pray AND we can give our attention to the work God has called us to today – laundry and dishes and discipleship. We can talk to our kids about what's going on AND take them out for ice cream because we all need a break.
We keep our eyes on Him more than the news. We read Scripture more than we scroll. We hold grief for the world in one hand and faithfulness to our vocation in the other.
God is not a stranger to the balance of both.
---
Additionally, what we allow ourselves and our families to consume is important. We have to remember that while staying educated is part of being a responsible adult, we were not designed to carry the weight of all the awful news around the entire world. That is God's job. We also need to remember that our kids are certainly not able to carry the weight of these adult-sized problems. Again, that is God's job.
Stay informed as much as you feel like you are mentally and emotionally able. Pray through what you know to be true – for the people of Ukraine, the people of Russia who are protesting, the military men and women who are already there and trying to regain some semblance of order. Beg the Lord to protect the innocent, and stop the hands of the wicked. Pray for HIS will to be done.
And then take a deep breath and give yourself to the work of your hands today. To the people in front of you today. Follow through with what the Lord has called you to, today.
He asks you to pray. To bring your burdens to Him. And then to care for the people He's given you.
---
Practically speaking, in order to be wise with my energy and my emotions, I am limiting my news consumption to 2 sources I trust: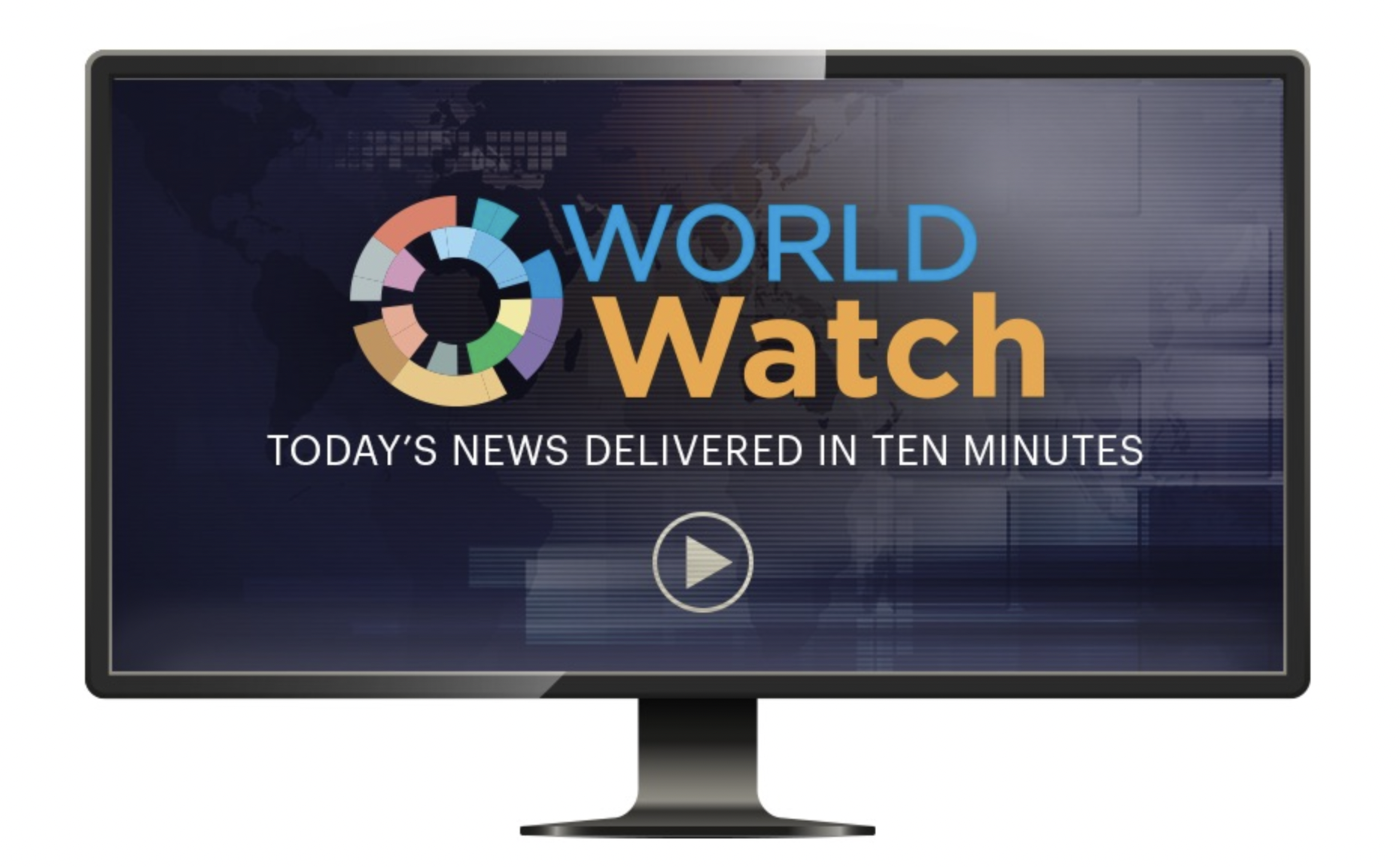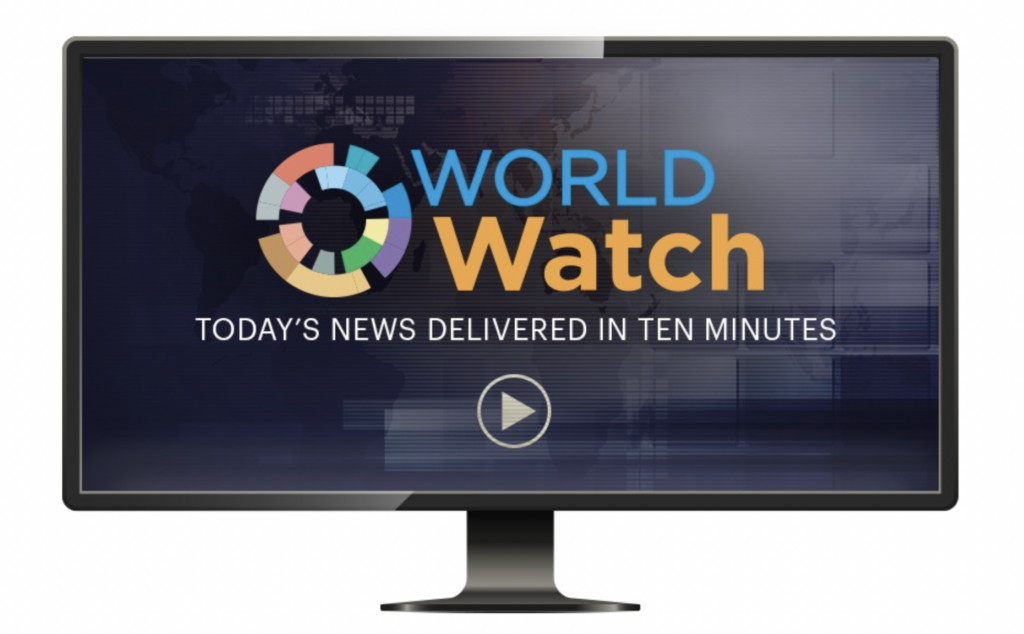 FOR THE KIDS
I love World Watch News. It's been such a huge blessing to our family. They release 10 minute daily segments on current events and inspirational stories, designed age-appropriately for kids. This is part of our morning time each day and I cannot recommend it highly enough.
Again, it's designed for kids, but for someone like me who wants to be informed but is also very sensitive to the weight of the news, World Watch has been a lovely balance. I'm able to watch with the kids and stay informed without the commentary and heaviness of the regular news. World Watch is faith-based and each segment ends with "No matter the news, the purpose of the Lord will stand." Which honestly, is a blessing for me to hear, too.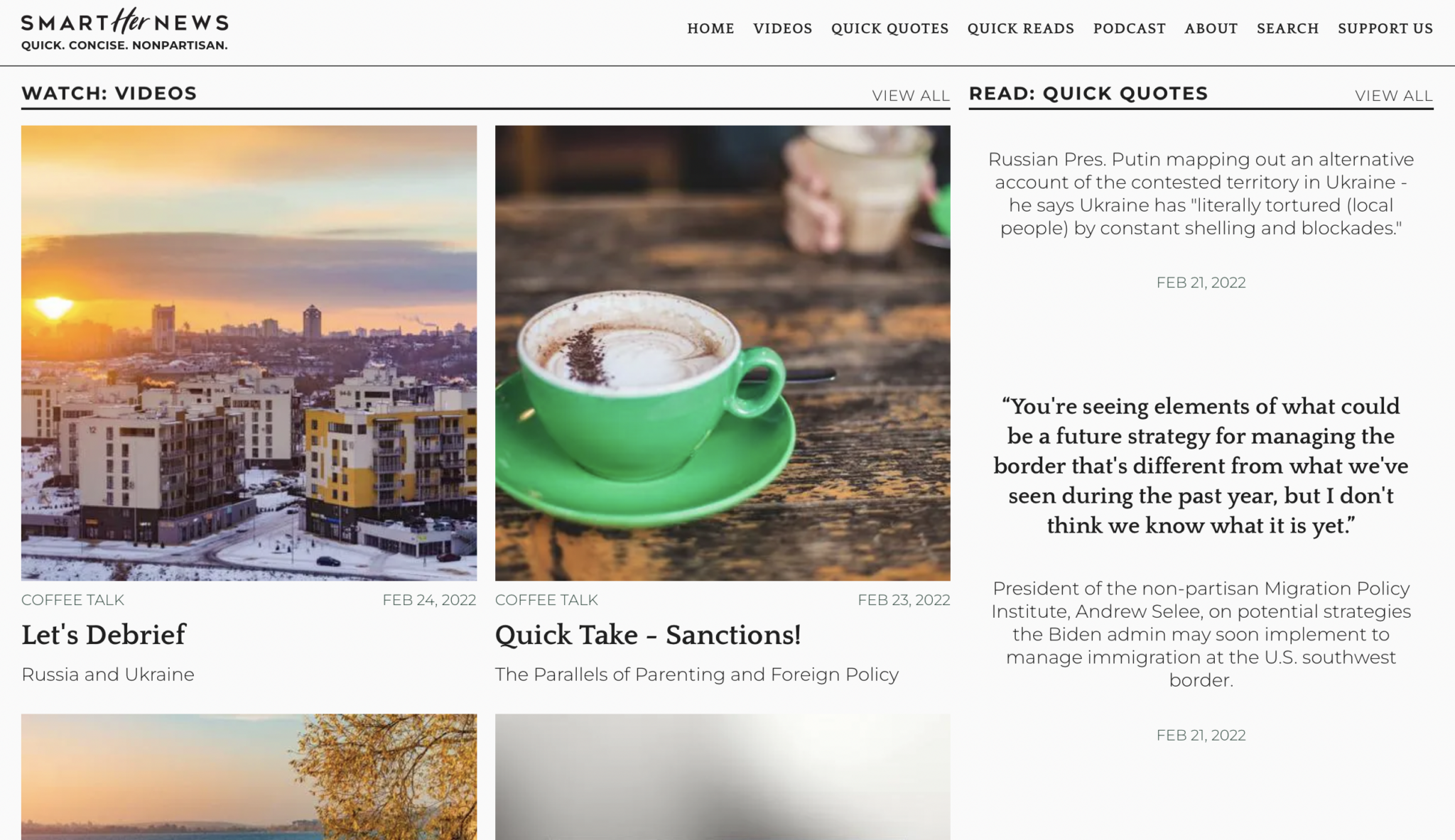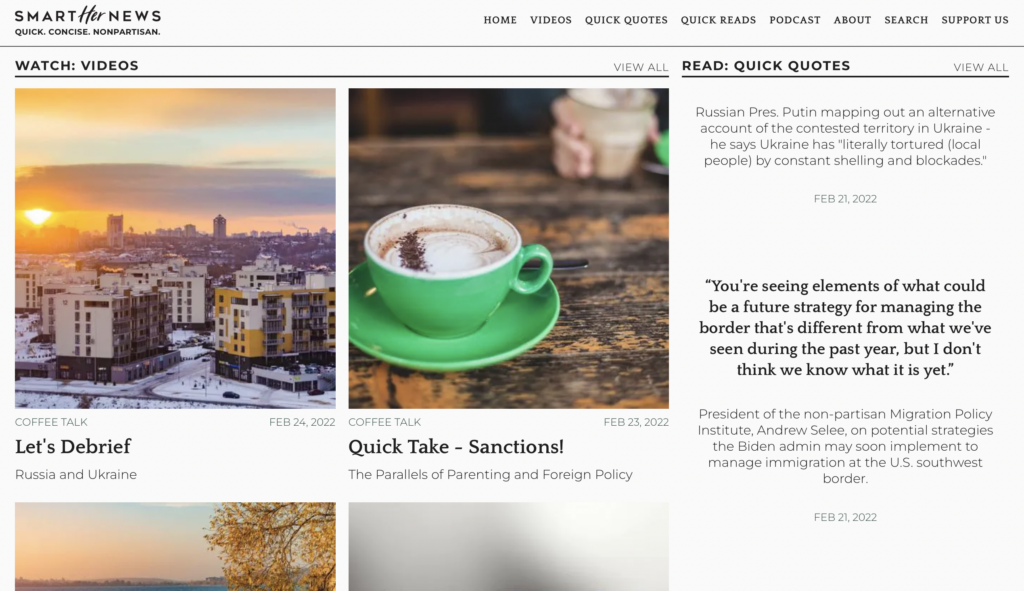 FOR ME
I listen to SmartHer News daily, and I greatly appreciate her. (I typically watch her stuff on Instagram.) Jenna presents a truly unbiased news production, with professionalism and humanity. She often gives the back story for WHY things are happening, and what has led to this point. I really am grateful for the explanation of things that she gives, because politics and history are just not my strength. Especially in times like this, I am so grateful for this straightforward explanation of the news.
---
Friends, there's a lot we cannot do right now, but we CAN pray. We can pray with our kids. We CAN choose the sources we allow into our homes, knowing your primary job is to your children and family first. We CAN understand that it is a blessing for us, right now, that we can make that choice. We CAN understand that the suffering of many who have no choice at all is something the Lord cares deeply about. We CAN care deeply about it too, and still keep our minds and actions anchored in Him.
We cannot forget that the Lord is sovereign. He is not surprised by sin and war and death. And even when we do not understand, we can rest in knowing that His will will be done, and it will be for the good of His people.
---
Scripture to focus on as you pray + talk with your kids:
Psalm 121 – for when we feel helpless.
1 I lift up my eyes to the hills.
    From where does my help come?
2 My help comes from the Lord,
    who made heaven and earth.
3 He will not let your foot be moved;
he who keeps you will not slumber.
4 Behold, he who keeps Israel
will neither slumber nor sleep.
5 The Lord is your keeper;
the Lord is your shade on your right hand.
6 The sun shall not strike you by day,
nor the moon by night.
7 The Lord will keep you from all evil;
    he will keep your life.
8 The Lord will keep
    your going out and your coming in
    from this time forth and forevermore.
Matthew 24 – for when we wonder if the end is coming (There's a lot of talk about this right now, but spoiler: Jesus tells us we will not know, but we are to be faithful as we wait for Him to return.)
36 "But concerning that day and hour no one knows, not even the angels of heaven, nor the Son, but the Father only. 37 For as were the days of Noah, so will be the coming of the Son of Man. 38 For as in those days before the flood they were eating and drinking, marrying and giving in marriage, until the day when Noah entered the ark, 39 and they were unaware until the flood came and swept them all away, so will be the coming of the Son of Man. 40 Then two men will be in the field; one will be taken and one left. 41 Two women will be grinding at the mill; one will be taken and one left.42 Therefore, stay awake, for you do not know on what day your Lord is coming. 43 But know this, that if the master of the house had known in what part of the night the thief was coming, he would have stayed awake and would not have let his house be broken into.44 Therefore you also must be ready, for the Son of Man is coming at an hour you do not expect.
45 "Who then is the faithful and wise servant, whom his master has set over his household, to give them their food at the proper time? 46 Blessed is that servant whom his master will find so doing when he comes. 47 Truly, I say to you, he will set him over all his possessions. 48 But if that wicked servant says to himself, 'My master is delayed,' 49 and begins to beat his fellow servants and eats and drinks with drunkards, 50 the master of that servant will come on a day when he does not expect him and at an hour he does not know 51 and will cut him in pieces and put him with the hypocrites. In that place there will be weeping and gnashing of teeth.
Matthew 6 – for when we are not sure how to pray.
9 Pray then like this:
"Our Father in heaven,
hallowed be your name.
10 Your kingdom come,
your will be done,
    on earth as it is in heaven.
11 Give us this day our daily bread,
12 and forgive us our debts,
    as we also have forgiven our debtors.
13 And lead us not into temptation,
    but deliver us from evil.
A Prayer Challenge For Moms!
Join us for as we spend the month praying Scripture over our families! Get each day's prayer and Scripture in your inbox, along with a set of printable prayer cards.
You'll also receive our weekly newsletter, providing you with encouragement and resources to help you make time for what matters most.
*By subscribing, you're agreeing to our privacy policy.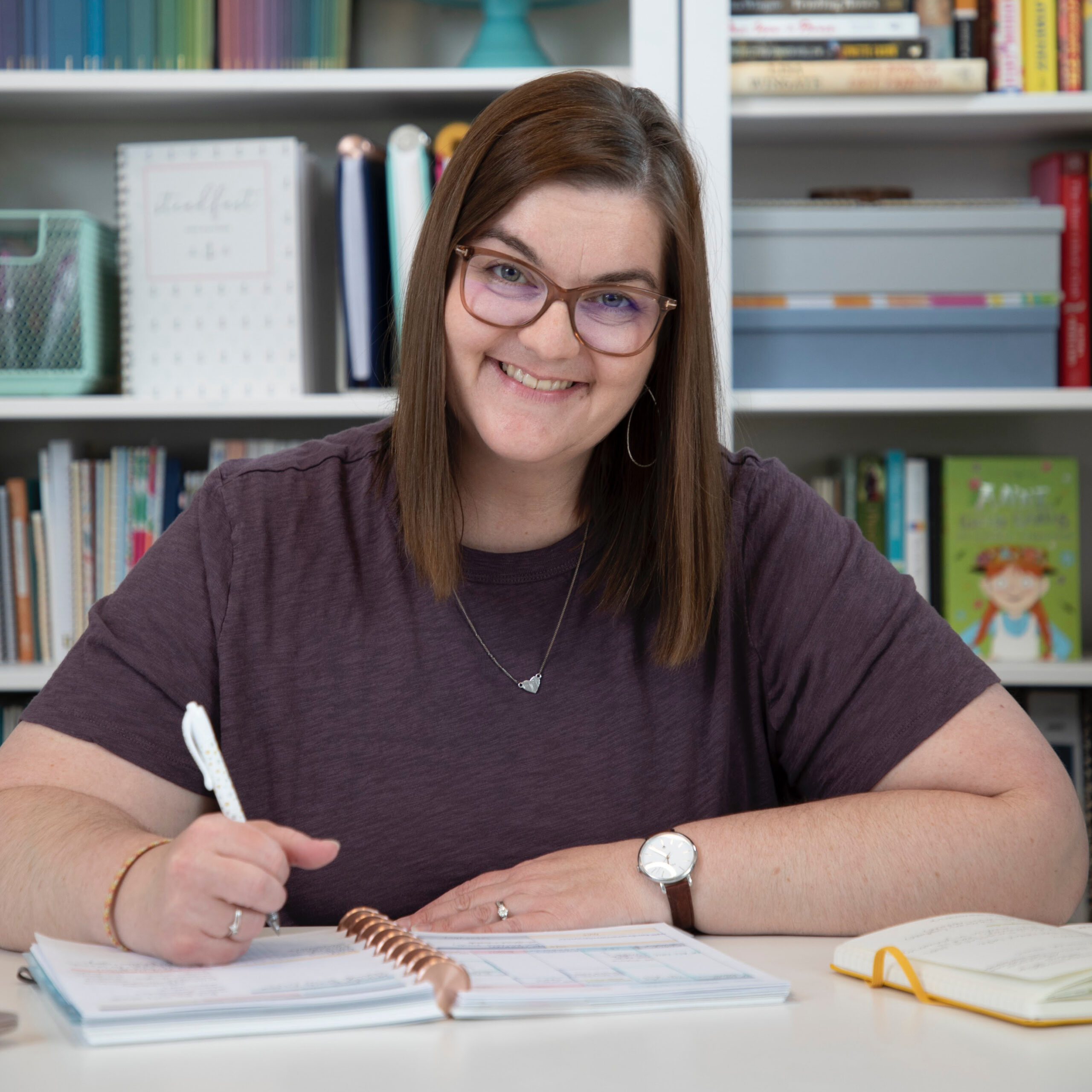 Kayse Pratt serves Christian women as a writer + designer, creating home + life management resources that help those women plan their days around what matters most. She's created the most unique planner on the market, helped over 400 women create custom home management plans, and works with hundreds of women each month inside her membership, teaching them how to plan their days around what matters most. When she's not designing printables or writing essays, you'll find Kayse homeschooling her kids, reading a cheesy novel with a giant cup of tea in hand, or watching an old show from the 90's with her husband, who is her very best friend.