Why you should throw out that "Bible in a Year" reading plan
I have a confession:
I'm on year 3 of my Bible-In-A-Year plan.
And I'm not sad about it.
Listen, reading through the Bible in a Year is a GREAT accomplishment! That's amazing, and contrary to the snarky title of this blog post, I really don't have an issue with one-year-Bible-reading plans.
But what I found, as I tried over and over again to work through my own, is that reading through the Bible that fast did not serve me well.
Instead of letting the Word refresh and reframe my mind and heart, reading that quickly made me feel like I was rushing through the Word just to be able to check off a box on my to-do list.
That's basically the opposite of the reason I spend time studying the Bible!
I want to go DEEP, I want to move slowly, I want to be able to think about what I'm reading, look up notes on each section, journal through what I'm learning, and have the freedom to simply take my time as the Spirit leads me.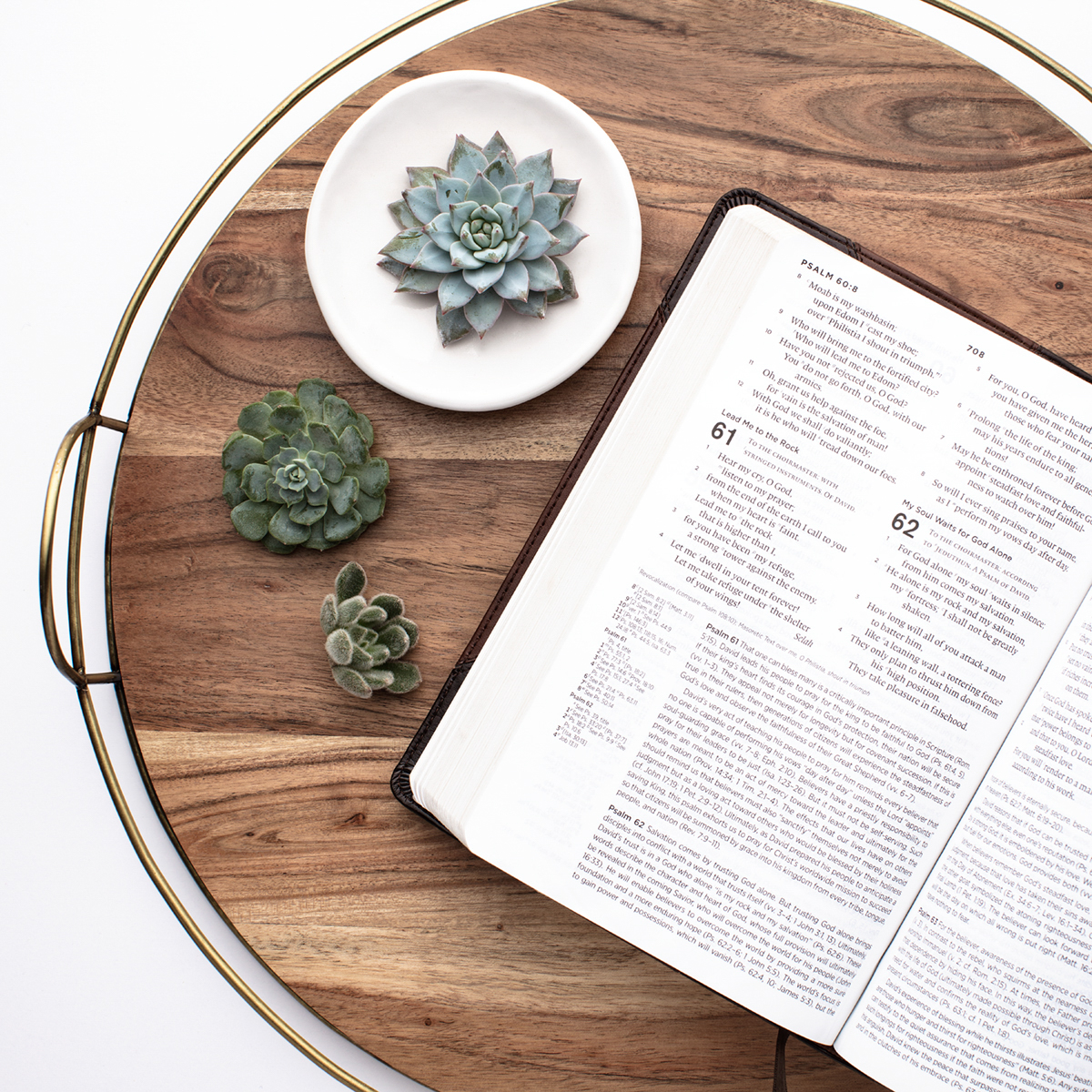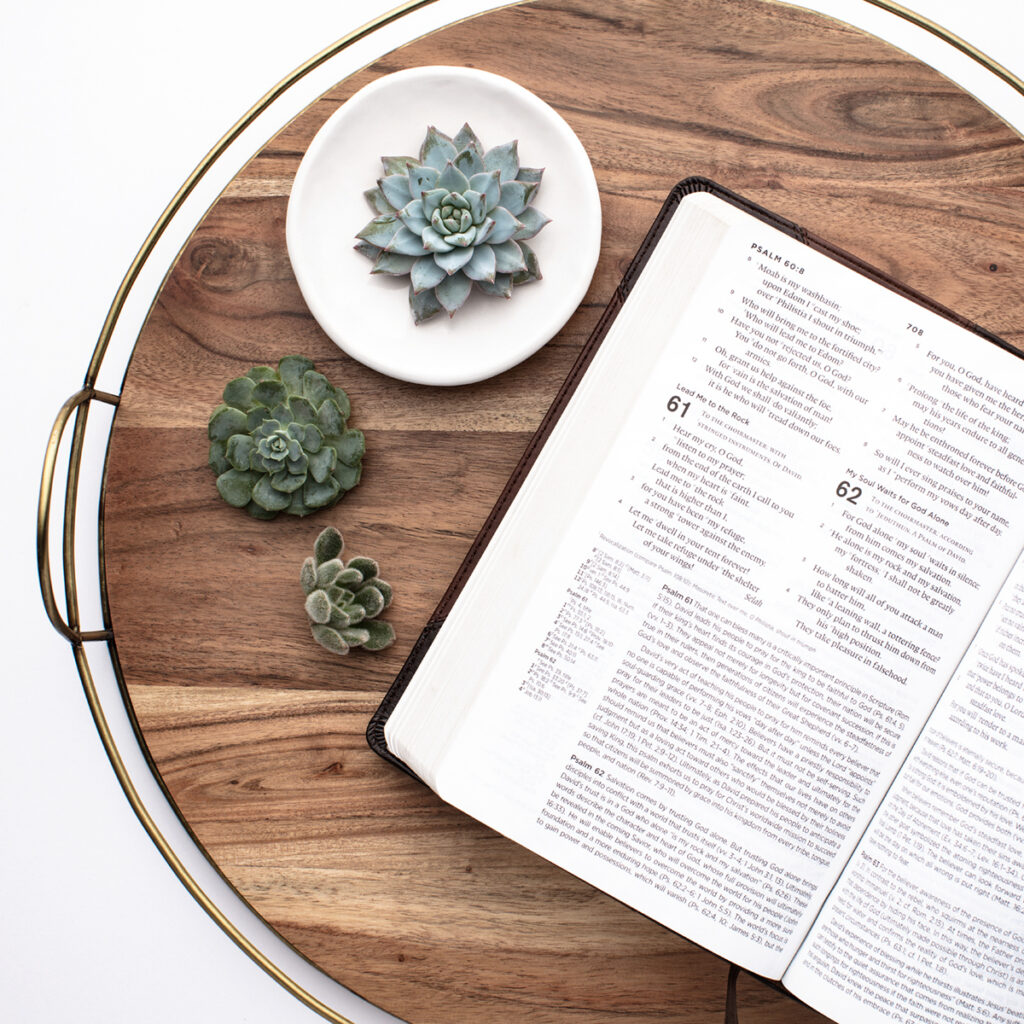 So, friends, when it comes to Bible study, I have one big piece of advice:
Don't be afraid to go slow.
Some days, I will read a full chapter. Some days? I'll spend an entire week in a chapter, moving through it slowly, in pieces, and journaling + praying through each part.
Like I said before, I'm on year THREE of that Bible-In-A-Year plan, and I'm only about halfway through it!
But again, there are no Bible study police coming to make sure I'm "on-track".
When we remember that the purpose of Bible study is to spend time in God's Word and learn more about Him, the speed at which we work through a plan no longer matters.
Some days, you'll have more time and you might want to keep reading! And some days, you'll just be able to read one verse before a little one interrupts you and derails your plans for a quiet morning.
All of that is OKAY.
Again, the point is not to get a certain amount done every day, but to open your mind to God's Word, learning more about who He is and who He has made us to be.
So go ahead and throw that Bible-In-A-Year plan out the window…
…OR keep right on using it, but at your own pace!
I'd love to hear from you – how fast/slow do YOU like to move through the Bible? Share in the comments below!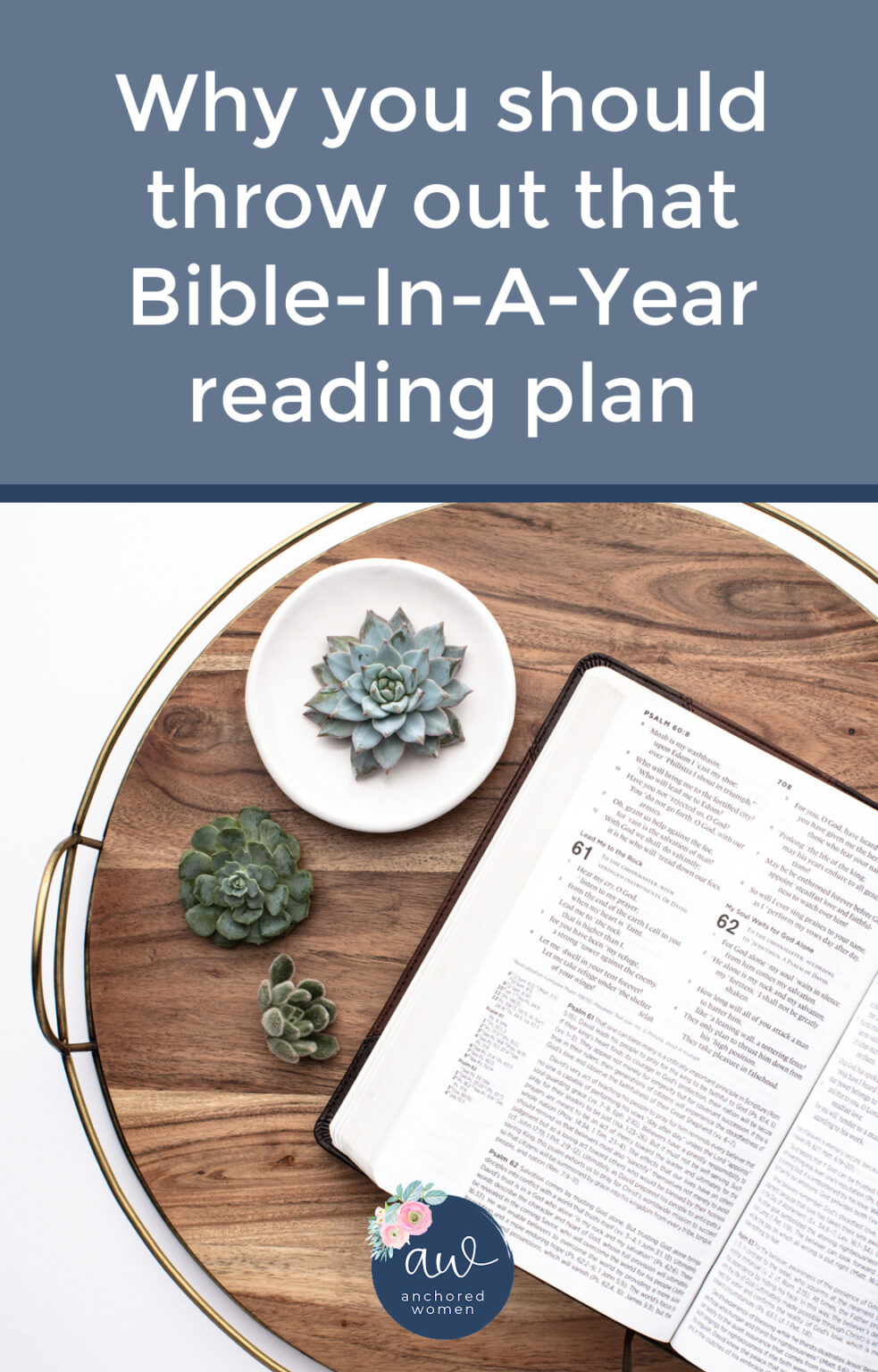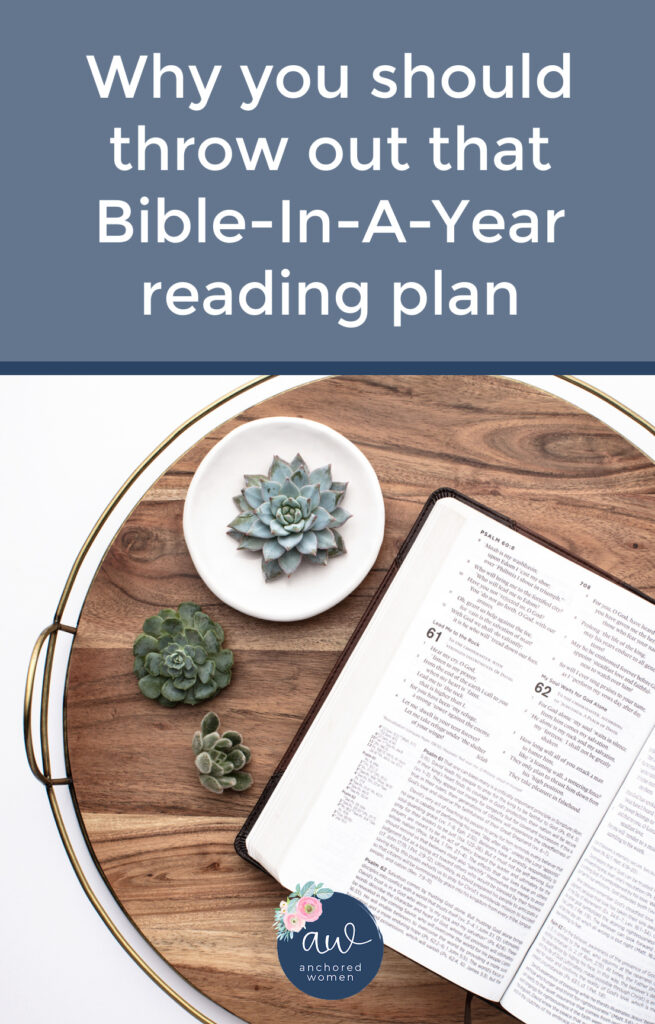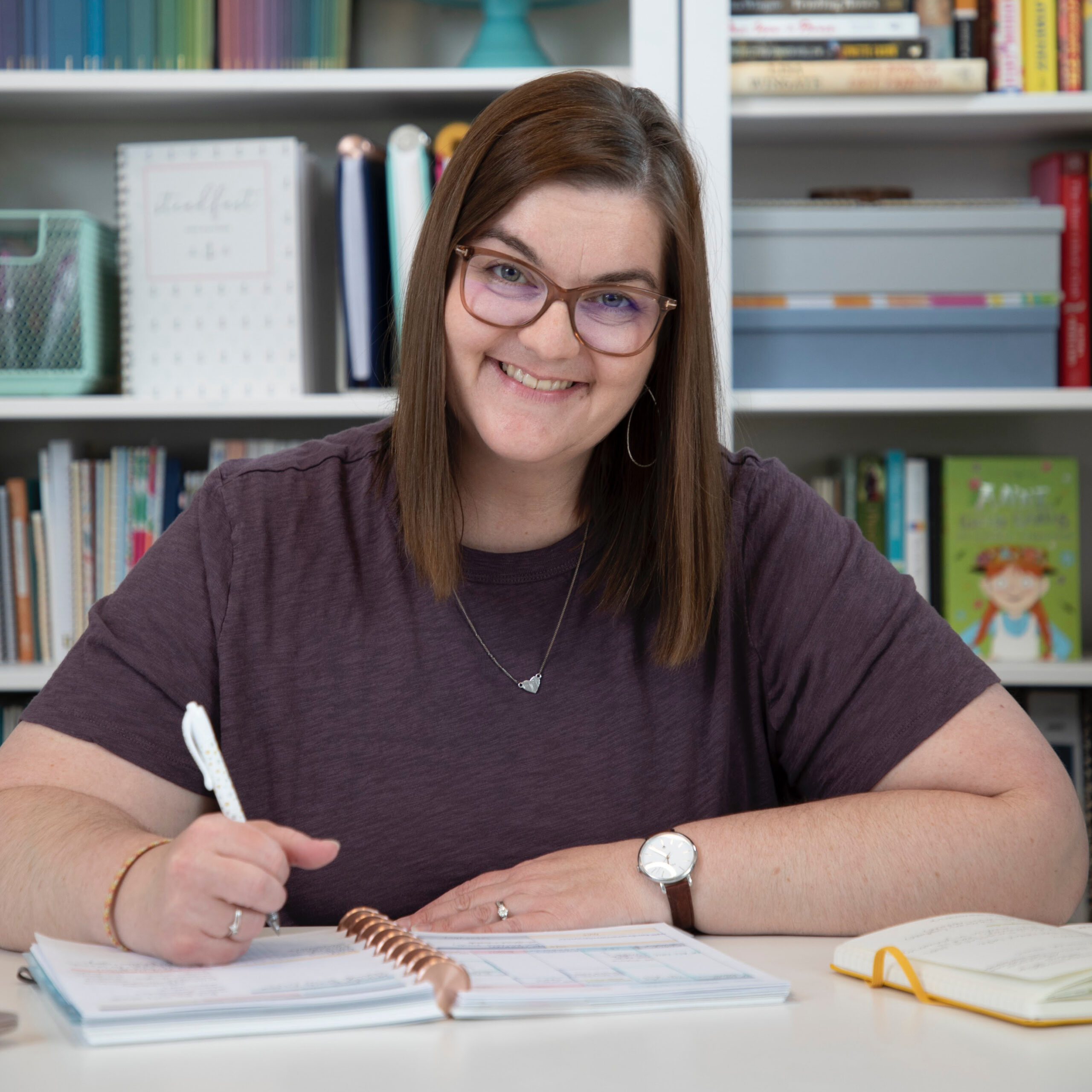 Kayse Pratt serves Christian women as a writer + designer, creating home + life management resources that help those women plan their days around what matters most. She's created the most unique planner on the market, helped over 400 women create custom home management plans, and works with hundreds of women each month inside her membership, teaching them how to plan their days around what matters most. When she's not designing printables or writing essays, you'll find Kayse homeschooling her kids, reading a cheesy novel with a giant cup of tea in hand, or watching an old show from the 90's with her husband, who is her very best friend.