Why your daily routine doesn't work for long
Raise your hand if you've ever spent precious time working on THE PERFECT daily routine, settling into it for a few blissful days – even weeks! – only to uncover some fatal flaw that means that perfect routine…
Just.
Does.
Not.
Work.
🙋🏼‍♀️ Yep. We've all been there. It's SO frustrating to realize the routine that you thought was so perfect, only worked for a short time before totally going off the rails.
It's enough to make you consider quitting the daily routine altogether, and just winging it every day, right?
This is where I beg you not to do that.
Instead of throwing out that perfect daily routine, I want to equip you with a few tools to get you back on track. Let's look at the 3 reasons why your daily routine might be failing, and fill that toolbox of yours up with some tried-and true quick-fixes!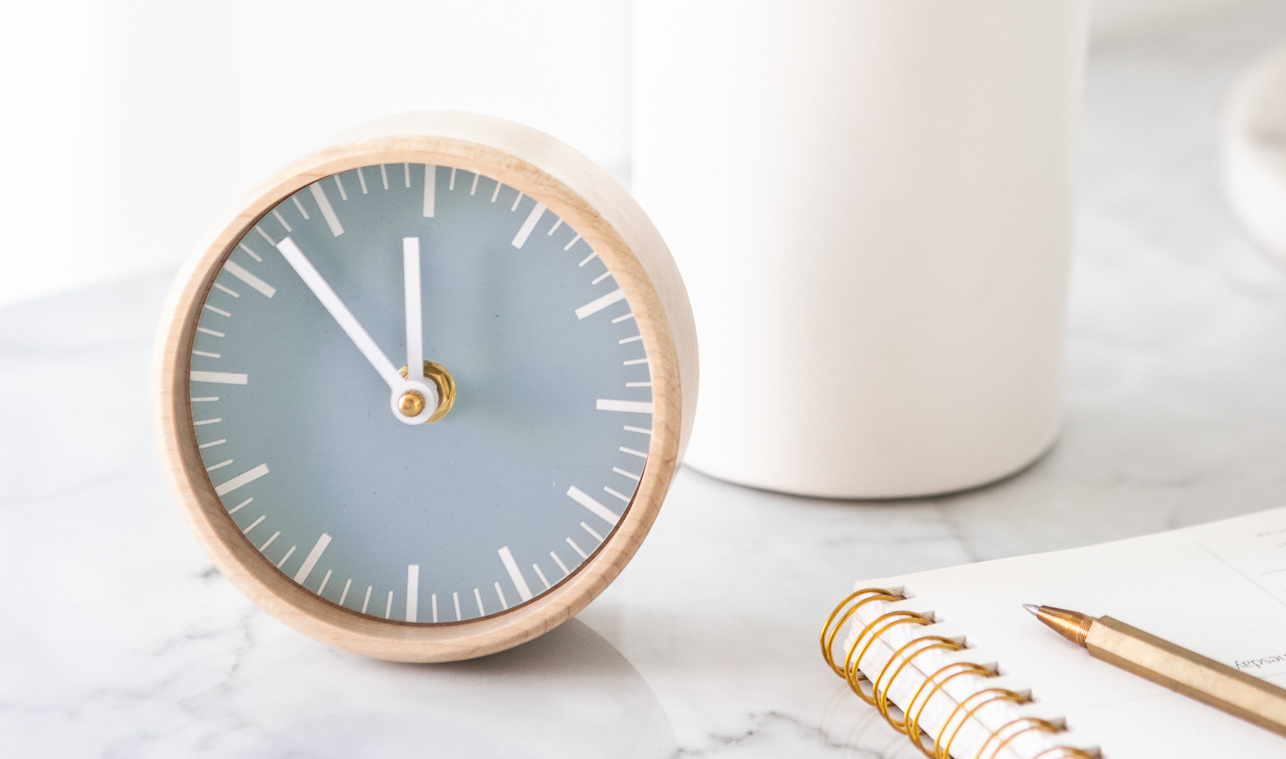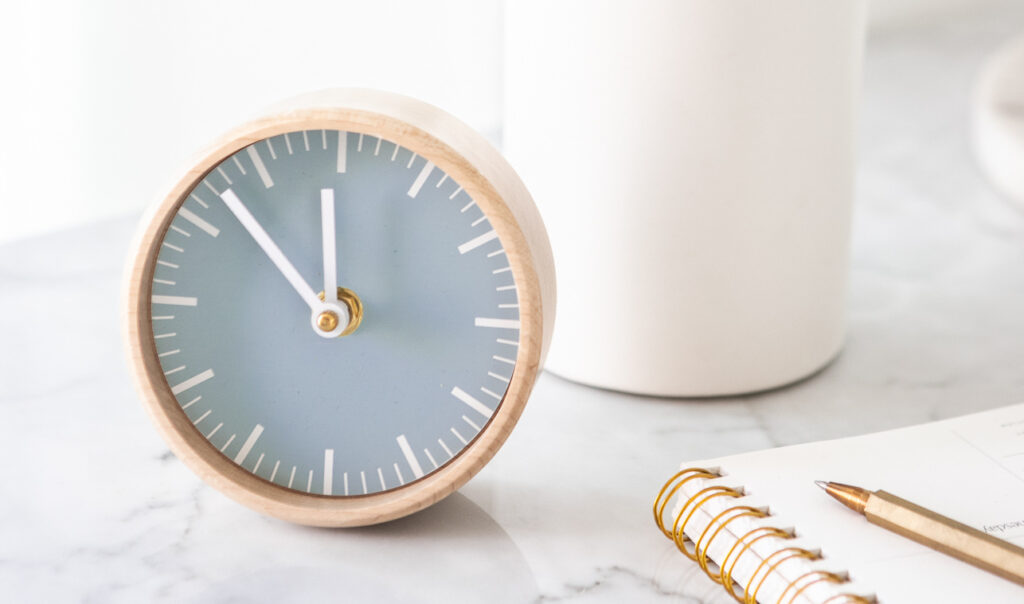 WHY YOUR DAILY ROUTINE DOESN'T WORK FOR LONG
(and what you can do about it!)
1 // You tried to fit someone else's routine into your home.
We've ALL done this! We've seen someone else's daily routine on instagram and tried to implement it in our own house. Or our friend told us about her new morning routine, and we've tried to do the same exact thing.
Those adopted routines might work for a day – maybe even a week! – but eventually they fall apart.
Why?
Because they were designed for SOMEONE ELSE, not you!
What you need, my friend, is a customized routine that fits YOUR home, YOUR family, YOUR schedule! No one else's.
Listen, every family is different. We have different values, different schedules, even different spaces in our homes! Stealing someone else's routine is never going to work in the long run. YOU have to figure out what works in YOUR home.
2 // Your season has changed.
Sometimes, we hit a routine we really love, but we hang onto it longer than we should.
We're still forcing nap time when our kid has stopped needing that afternoon snooze.
We're trying to maintain a complicated morning routine with a newborn.
Or we're trying to work late at night when we KNOW our alarm clock is going off at 5am the next morning.
Here's the truth: NO ONE ROUTINE IS MEANT TO LAST FOREVER!! Life doesn't work that way. We have to learn to let our routines shift with the seasons.
How do we do that? We grow in the skills necessary to identify when a season is changing, what you + your family need in this new season, and create a new routine that meets all those needs.
Hold your routines with an open hand, willing to release them when they aren't working anymore. Remember – your plans are meant to serve you, not the other way around! Don't be afraid to change the plan when your season requires it!
3 // Something crashed into your routine and you haven't recovered.
You've been there, right?
You had a good thing going and then your whole family got sick.
Or your routine was perfect and then you went on that work trip.
And now? Now you're staring down a mountain of laundry and feeling completely behind.
This happens all the time! I have this vivid memory of watching a video on financial planning, and Dave Ramsey saying that car repairs did not constitute an "emergency". We already know cars break down – we need to plan for those expenses ahead of time!
The same is true here.
We have to stop being surprised by the "unexpected" interruptions, and start to expect them. Kids get sick. WE get sick! We travel for work or fun or a combination of both. Your routines WILL be interrupted.
The key to overcoming those interruptions? You've gotta learn to anticipate them, and have a plan for how to bounce back! Whether it's building in a few recovery days, or having a checklist for when you get back from that trip, you can absolutely create a plan for those times when your routine needs to get back on track!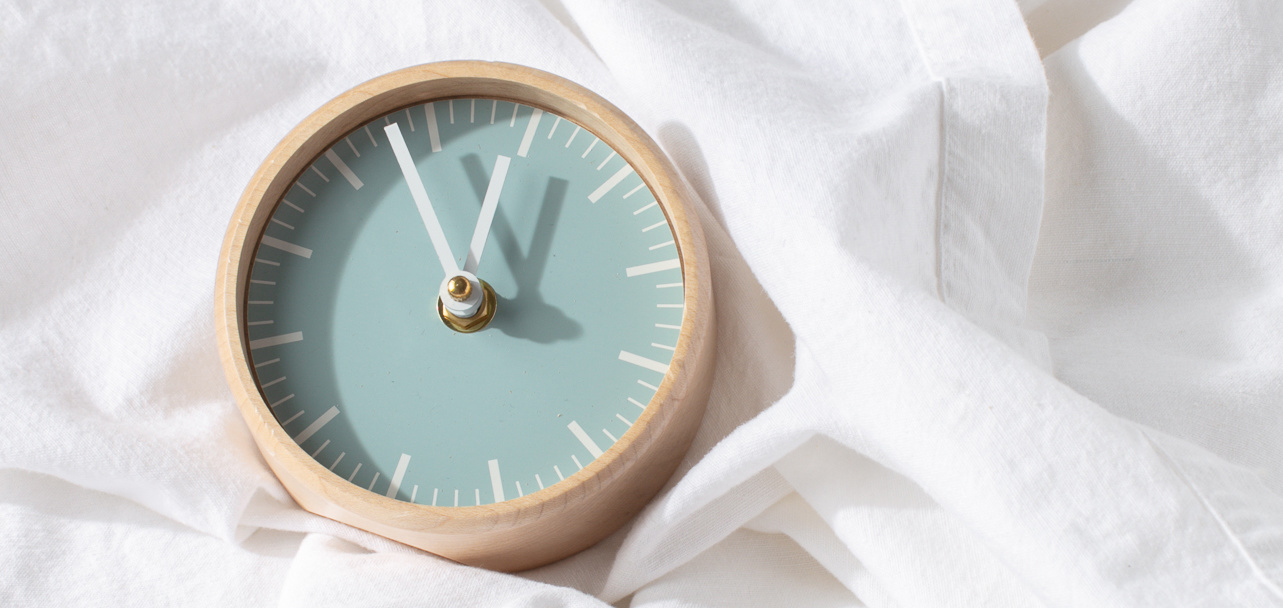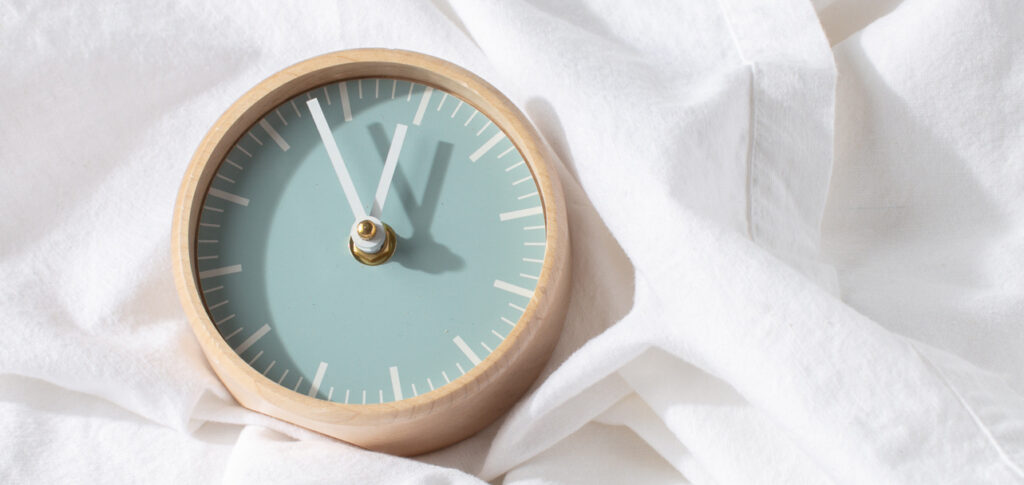 Friend, instead of looking at your daily routine like an always-repeatable one and done recipe, I want you to start looking at it like a versatile cookie dough you can make into anything you want! Sometimes you might want to add in some chocolate chips, another time some nuts and toffee, or even throw in some oats and cranberries!
You're the baker. You get to alter it to be exactly what you need in your particular season.
You're the "baker" for your daily routine, too! Your routines are not SUPPOSED to last forever. Seasons change, people change, needs change!
And you? You get to tweak the plan to flex with those changes – guilt free.
You GET TO pay attention to your season of life.
You GET TO tune in to your own needs, and your family's needs.
You GET TO craft a routine that serves all those things well.
And you GET TO change it up when it's not working anymore!
You GET TO. You don't have to. It's an honor to be the one managing such an important part of your family's life.
And what's more? You already have the unique insight required to do just that. What a gift!
Not quite sure how to actually USE this gift? That's EXACTLY why I've created next week's 3 day challenge – to help you grow in the confidence you need to step into your role as home manager and TAKE BACK YOUR HOME!!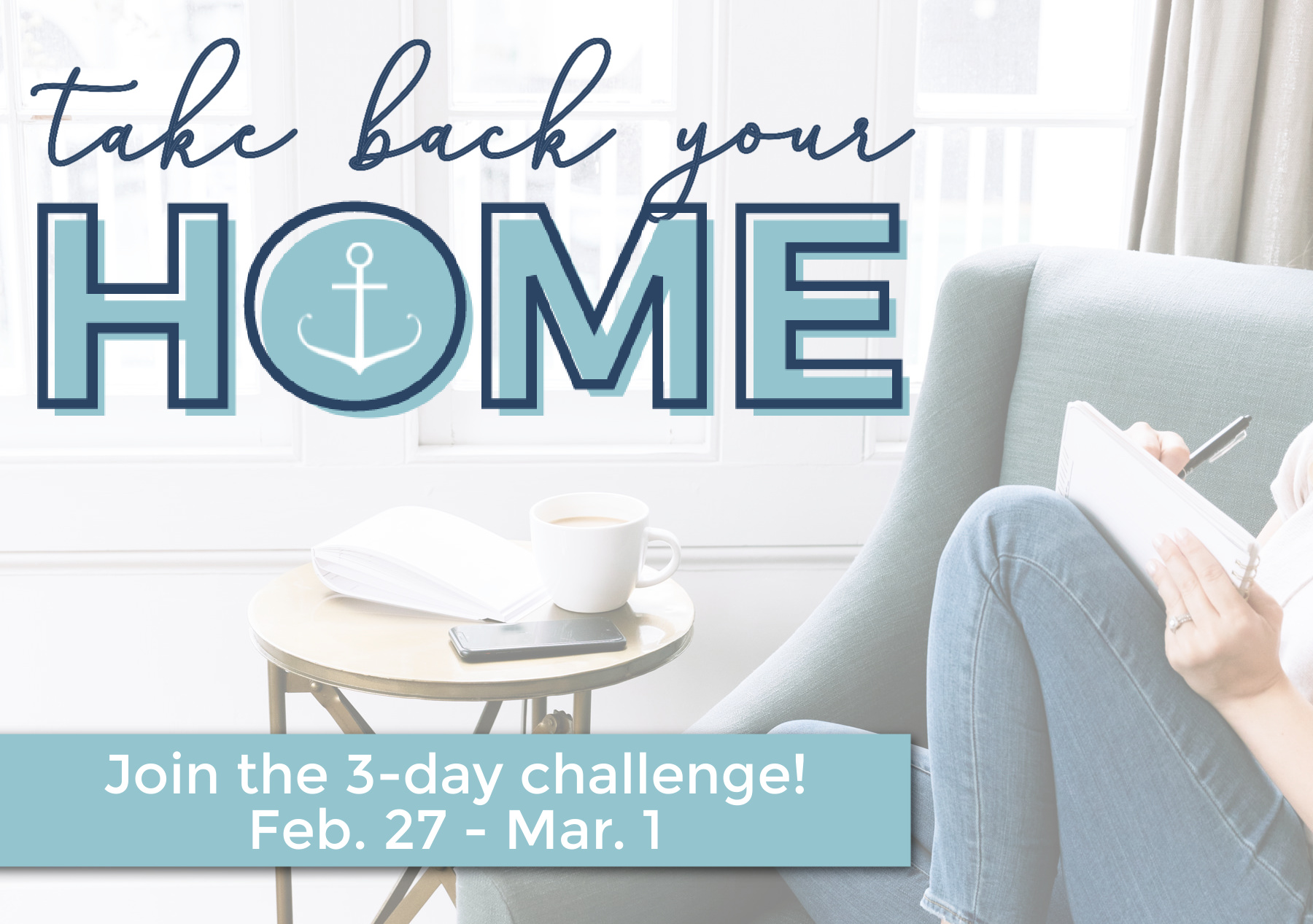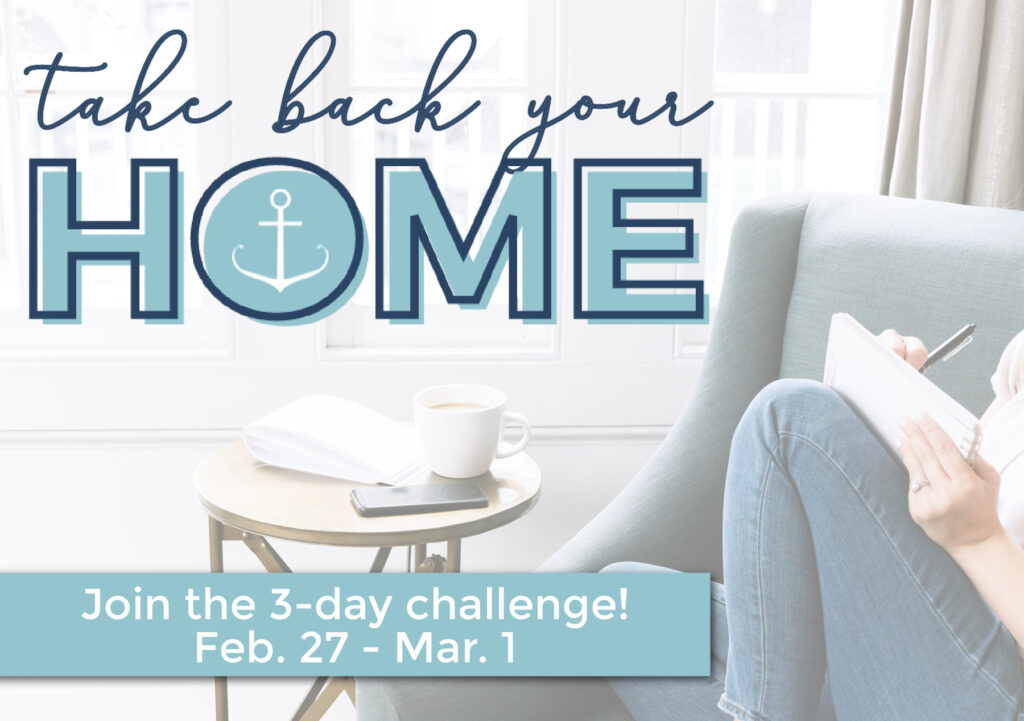 Join us for 3 power-packed days of quick lessons that will help you:
Figure out what you REALLY want your home to feel like.
Own your role in your home – and LET GO of what's not yours.
Find inspiration to create YOUR OWN routines + home management systems that fit YOUR space + season, not anyone else's.
Each morning you'll get an email with a video, and each EVENING I'll host a LIVE chat, where you'll get the opportunity to chat with me + other challengers! We'll use that time to tackle your questions, work through any issues, and help you make some serious progress in your home management!
I am SO PUMPED about this challenge, and I sincerely hope you join us! It's totally free, and I can't wait to hang with you for three nights in a row!!
P.S. I'm not one to beat around the bush, so I'll tell you now that following the Take Back Your Home Challenge, we're launching our brand new course that walks you step-by-step through creating a customized plan to manage your home in confidence! If you already know you want in, at the lowest price and with the most bonuses, be sure to sign up for the challenge!! We'll spill all the details (and we might even be sharing early access!) on March 1st!!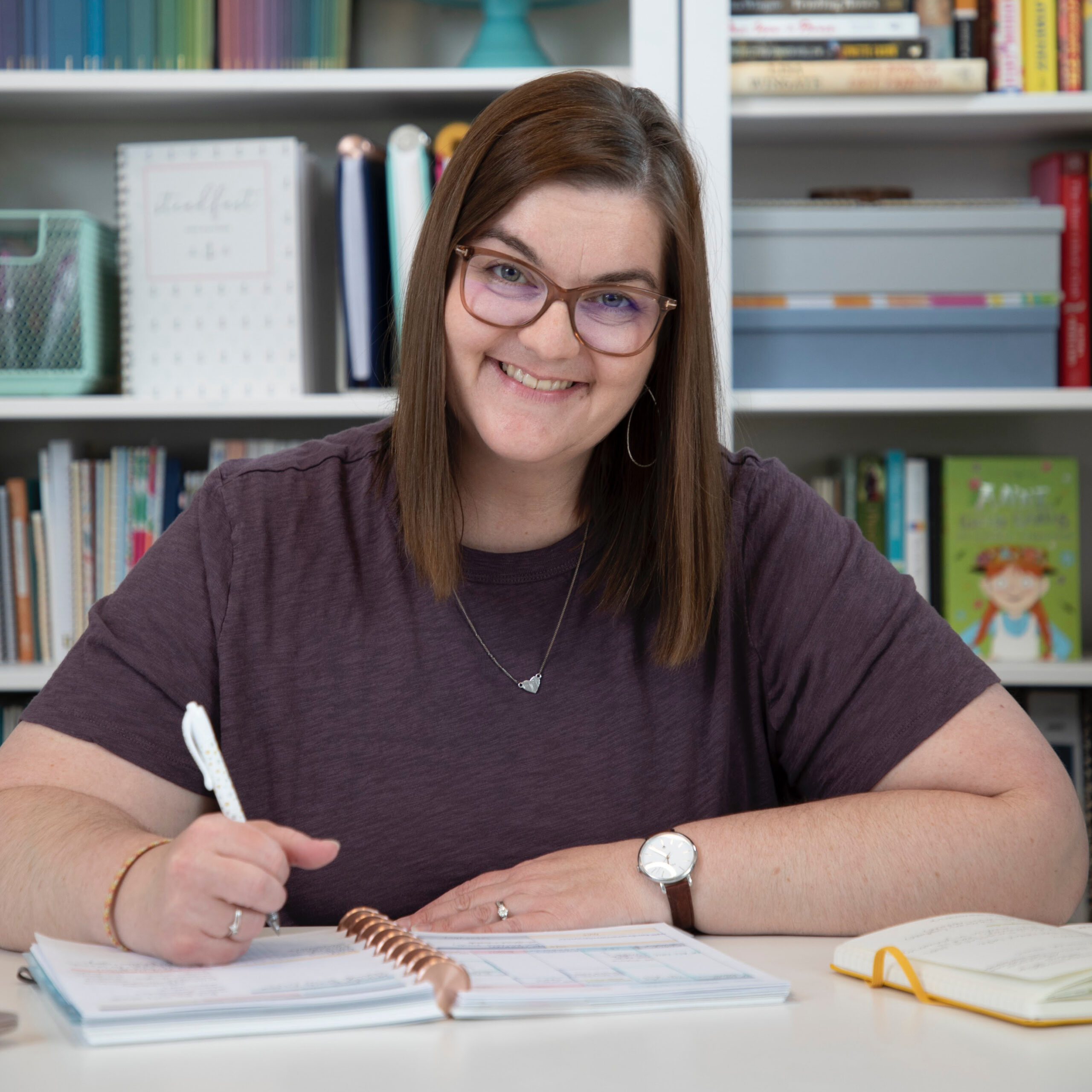 Kayse Pratt serves Christian women as a writer + designer, creating home + life management resources that help those women plan their days around what matters most. She's created the most unique planner on the market, helped over 400 women create custom home management plans, and works with hundreds of women each month inside her membership, teaching them how to plan their days around what matters most. When she's not designing printables or writing essays, you'll find Kayse homeschooling her kids, reading a cheesy novel with a giant cup of tea in hand, or watching an old show from the 90's with her husband, who is her very best friend.