You're more in charge than you think. 😉
"Mom, what's that on the fridge?"
My kids came downstairs a few weeks ago to find a couple brand new chore charts…laminated, of course!…and an hourly schedule on the fridge.
It's safe to say my free-time-loving children were a little…wary.
But things had gotten a little out of control lately – I'd become lax on our routines, and the kids were taking full advantage of it. I may or may not have blown a gasket when I was asked for iPad time at 7:30 in the morning.
In. The. MORNING.
Chaos had descended upon our home, and while I could have yelled, I did instead what any momma would do.
I made new chore charts.
We sat down to look at the chore charts together – ones that detailed what must be done BEFORE any free time, and then detailed exactly what free time could consist of – and gave ourselves a fresh start.
A fresh start was REALLY what we needed.
I needed a new system that worked for both the kids AND for me.
And the kids needed a new system with clearer boundaries and simple expectations.
We left the table and Emily said to me, "We change up our schedule a lot, don't we?"
And I said, "YEP! When things aren't working, we get to make them better! Isn't that cool?"
And she agreed.
(It's possible she agreed because she's excited about getting paid to do chores using this new system, but who cares – my pre-teen AGREED WITH ME!)
My hope is that as we continue to change things up in our home, my kids are learning how to assess what's working and what's not, and embrace their ability to come up with new ideas.
Let's be honest – I'm still learning this lesson, too.
Even as adults we can EASILY feel like we are victims of our situation. The kids are crazy. The house is a disaster. The plan doesn't work.
But the truth is, we aren't victims.
We're much more in charge than we think.
Kids a little crazy? Take charge and put that new chore chart in place. (Also, bribery works.)
House needing some attention? Take charge and tackle one small project at a time. It all adds up!
Plan not working? Take charge and make a new one!!
This is me, reminding you that it's okay to pause and reflect on how things are going RIGHT NOW, and make some changes, if needed.
In fact, it's more than okay – it's GREAT!!!
Shifting the plan isn't only reserved for January 1st, or the time in between seasons. It's also for a regular Monday (or, for me, a Thursday) when you realize the current plan isn't working and you have license to change it.
Here are three steps I take when I realize the plan needs changing:
REFLECT: What is the biggest pain point right now? What do my family and I really NEED in the next few months?
REFRESH MY COMMITTMENTS: Everything goes back on the table. What MUST stay? What COULD go?
REFRESH MY TIME: My current schedule goes back on the table. How can I structure my days differently to accomplish what's most important in this season?
How's life going for you and your family right now? Does something need to change? That's OKAY!! Life is full of changes, and you can navigate them with confidence, knowing that God has given you wisdom and discernment to make good choices for your family. Even if that means saying no to something you said yes to a month ago.
There is no perfect plan, and no perfect planner. Instead, all we can do is take the time to reflect on what is and isn't going well at any given time, and refresh the plan accordingly.
You can do this. You're more in charge than you think!
Come on over to the blog and share with us ONE thing you're going to take charge of this week. I can't wait to hear your new plan!!
In this together, Kayse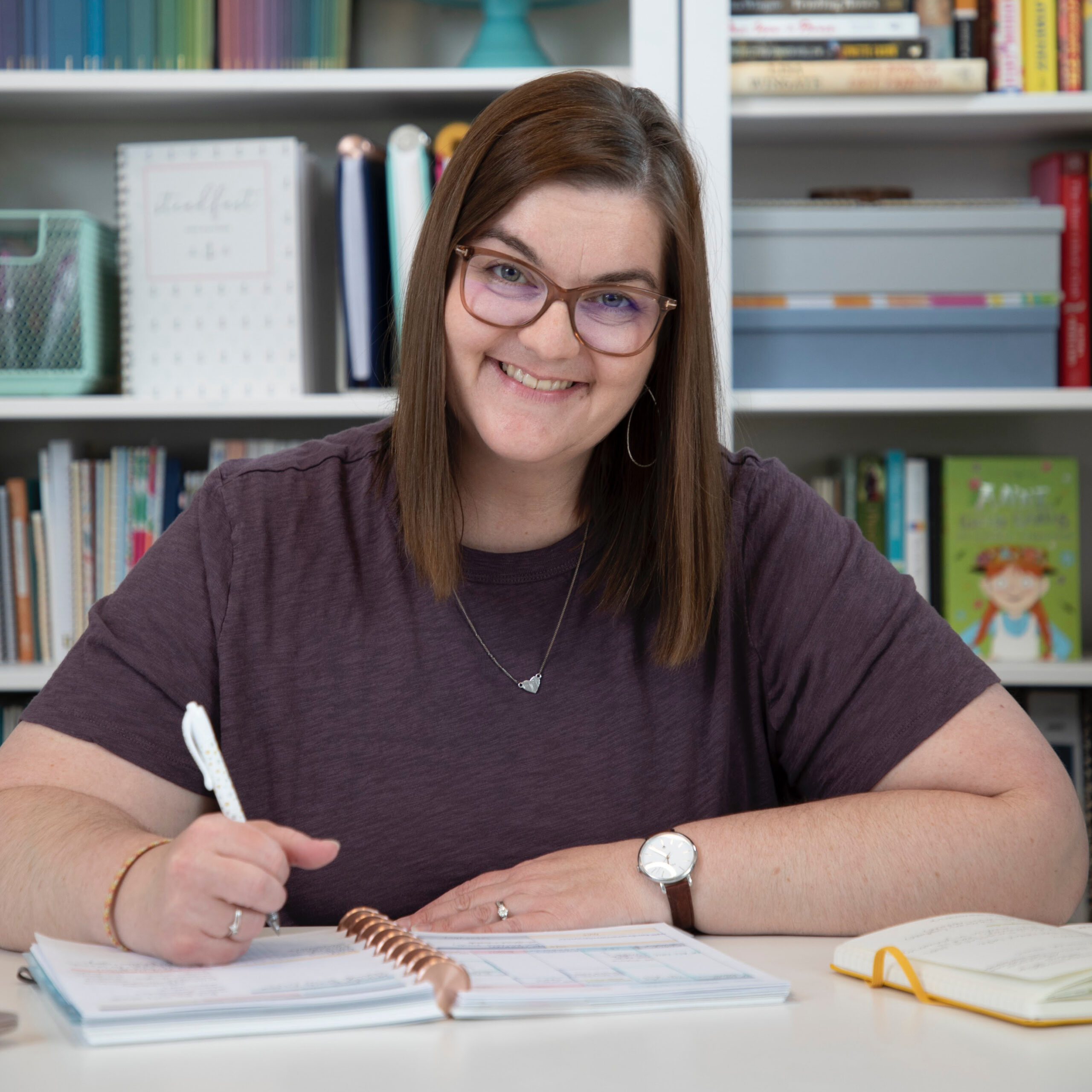 Kayse Pratt serves Christian women as a writer + designer, creating home + life management resources that help those women plan their days around what matters most. She's created the most unique planner on the market, helped over 400 women create custom home management plans, and works with hundreds of women each month inside her membership, teaching them how to plan their days around what matters most. When she's not designing printables or writing essays, you'll find Kayse homeschooling her kids, reading a cheesy novel with a giant cup of tea in hand, or watching an old show from the 90's with her husband, who is her very best friend.