2 types of goals for the new year
A few years ago, goal-setting started to feel like I was just going through the motions, setting the same goals year after year with very little progress.
Ever been there? Who's had "start an exercise routine" on their goal list for the past 5 years?! 🙋🏼‍♀️
I realized that setting goals the same way I'd always been doing it was actually super overwhelming. I was trying to do far too many things at once, spreading out my energy and never really making progress on anything.
That year, I changed up the way I set goals. I knew that if I wanted to really make progress on something, I needed to give it my full attention. I also knew that I could only give MAYBE 1-2 things my full attention at a time.
After a bit of trial and error, I found 2 key strategies that made goal-setting a whole lot more simple.
The first strategy? Dividing my goals into two categories.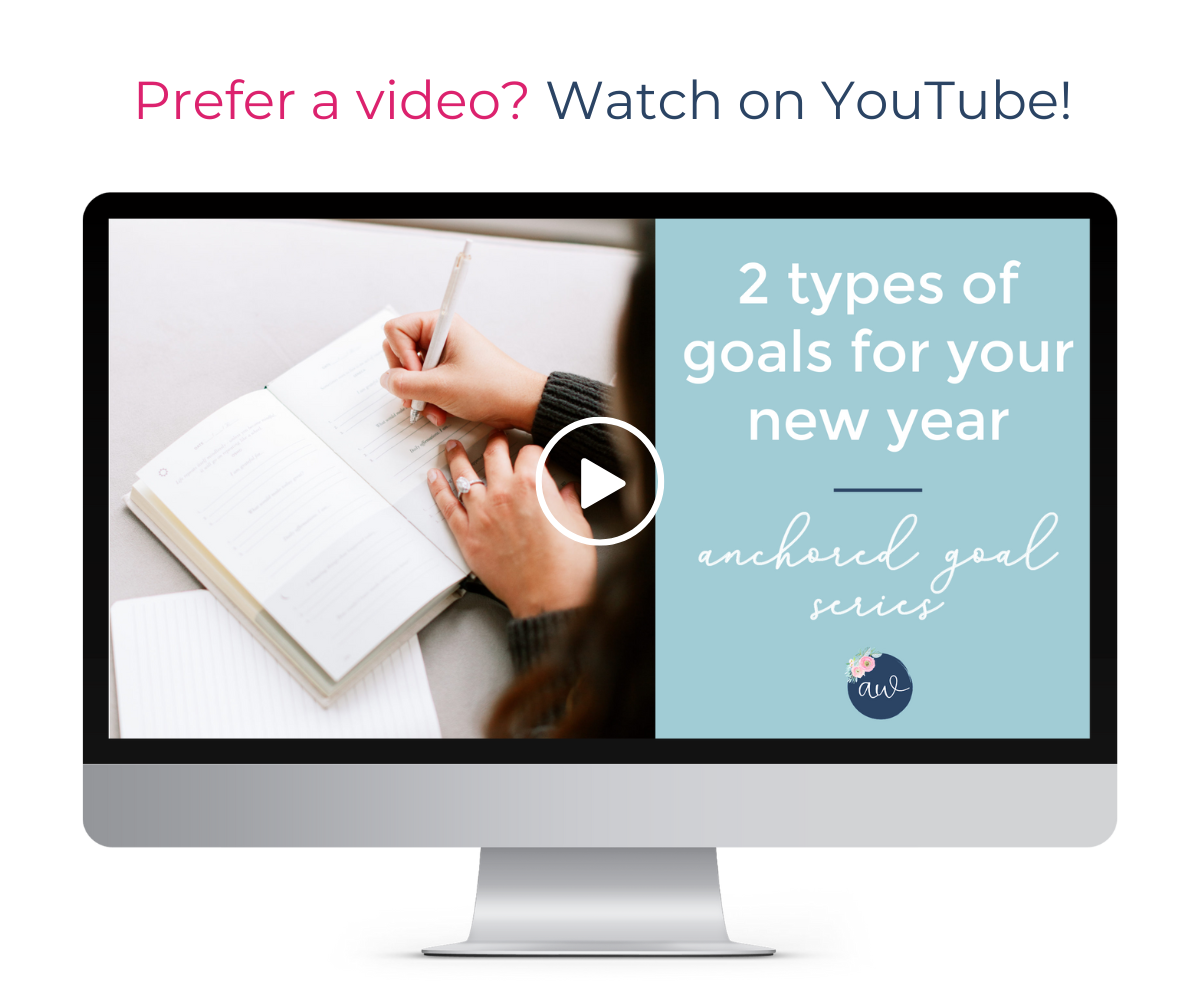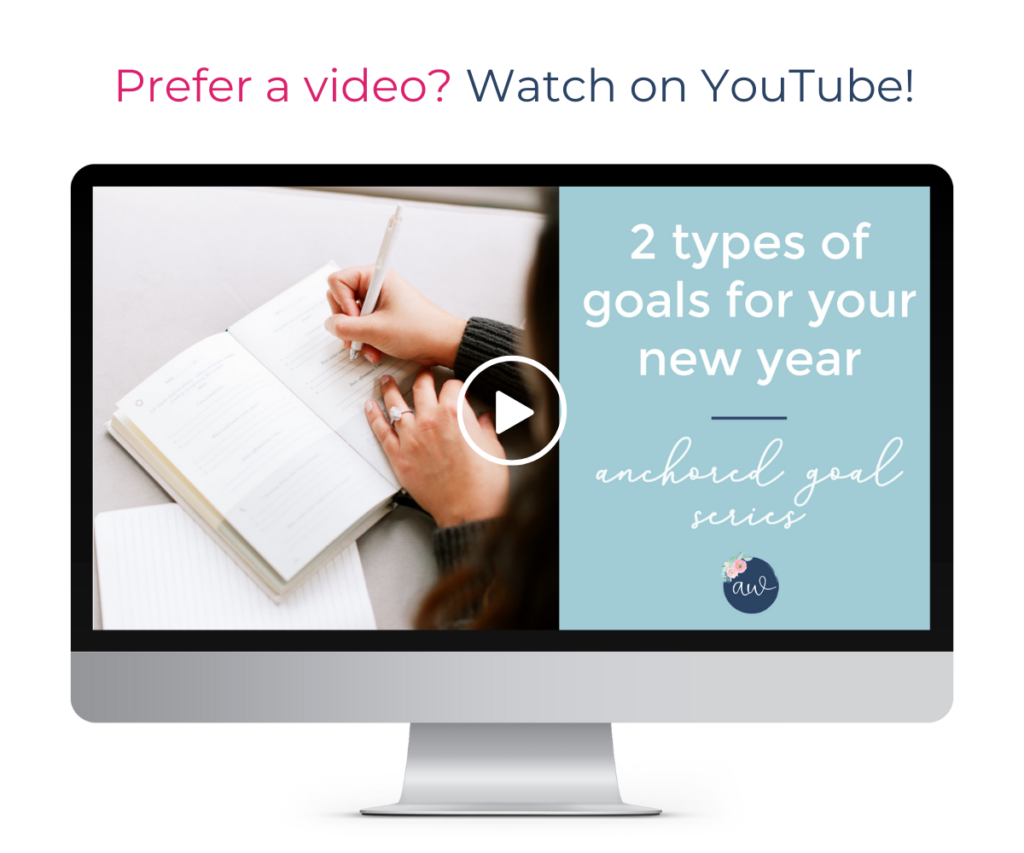 Project Goals vs. Habit Goals
Instead of setting a handful of random goals, I've learned to divide my goals into two categories – Project Goals and Habit Goals.
Project Goals are your traditional, check-it-off goals that can be written down once and checked off when they are done. Project Goals have a clear starting and ending point, and are what I call "self-contained" goals. They are one and done, and don't need to bleed into your daily or weekly life.
Examples of Project Goals include things like:
Cleaning out a closet
Organizing a room
Creating a photo album
Reading a book
These goals all have a specific beginning and ending – when they are done, you know it! They are not ONGOING tasks – that's where Habit Goals come in.
---

Habit Goals are those daily or weekly tasks that we want to add to our lives. Often they line up with a skill we are trying to develop, or character we want to grow in.
These Habit Goals are ongoing – they are NOT one and done. Instead, they are often smaller, giving us a sense of progress only in the fact that we are remembering to do them on a daily or weekly basis. Habit Goals can actually add up to lead to a Project Goal, but they don't have to – they are valuable in and of themselves, for what they add to our daily lives.
Examples of Habit Goals include things like:
Reading your Bible each morning
Starting a daily exercise routine
Completing 1 load of laundry each day
Going to bed before 10pm each night
When Project + Habit Goals Overlap
It's worth noting that sometimes project goals and habit goals can work together! For example, maybe a person's project goal is to lose 30 pounds by the end of the year. It has a firm end point – you'll KNOW when you've lost the 30 pounds and you can check it off!
But that project goal isn't going to happen in a weekend. It's something that requires the support of habit goals!
So, maybe that same person creates a few habit goals to contribute to the overarching project goal. They commit to tracking their food daily, and drinking 60 ounces of water a day. These last two goals are ongoing, so they would fall into the habit category. But do they contribute to the progress of the project goal? They absolutely do!
What's wonderful about this concept is that when our Project Goals and our Habit Goals line up, they often serve a bigger focus in our lives – something larger that we are working toward, or that matters to us. And when our FOCUS aligns with what we're working on in our daily and weekly lives, we feel a much greater sense of peace that we're doing the things that truly matter most!
Simplifying my goals into these two obvious categories has made a HUGE difference in clarifying my goals each year. I can now decide if I have space for a project goal or a habit goal, and figure out which one would support my life (and my family's life) the best in this season!
I did mention 2 strategies that simplified my goals, and I will come back to the second one next week! It's been a GAME-CHANGER in the way I actually make progress on those goals each year! (Look for that post + video next Monday!)
In the meantime, if you want to get started brainstorming some project + habit goals for yourself, I have a freebie you'll love! Our Anchored Goal Starter Pack is totally free, and it gives you the space to brain dump both types of goals, and then choose a few to break down and make a strategic plan you can use to move forward! I hope you love it!
Click here to download that Starter Pack!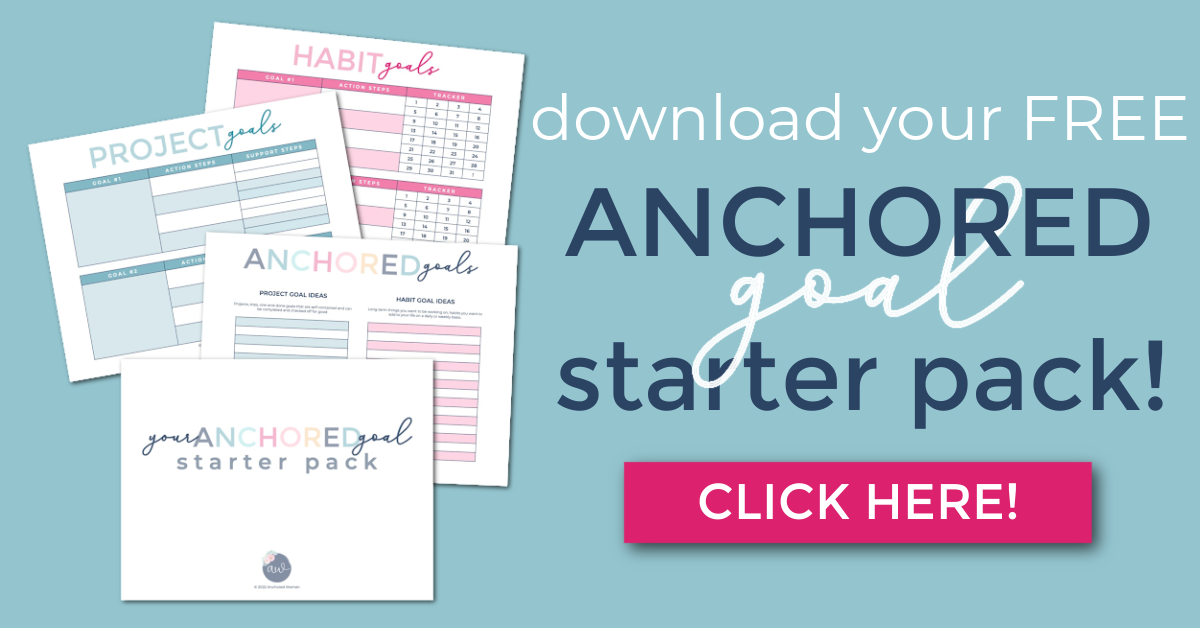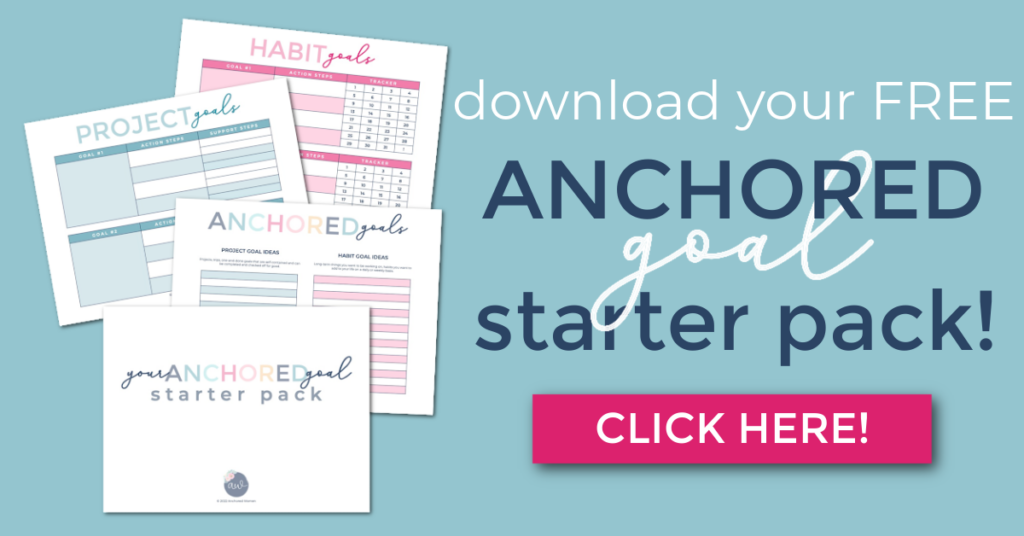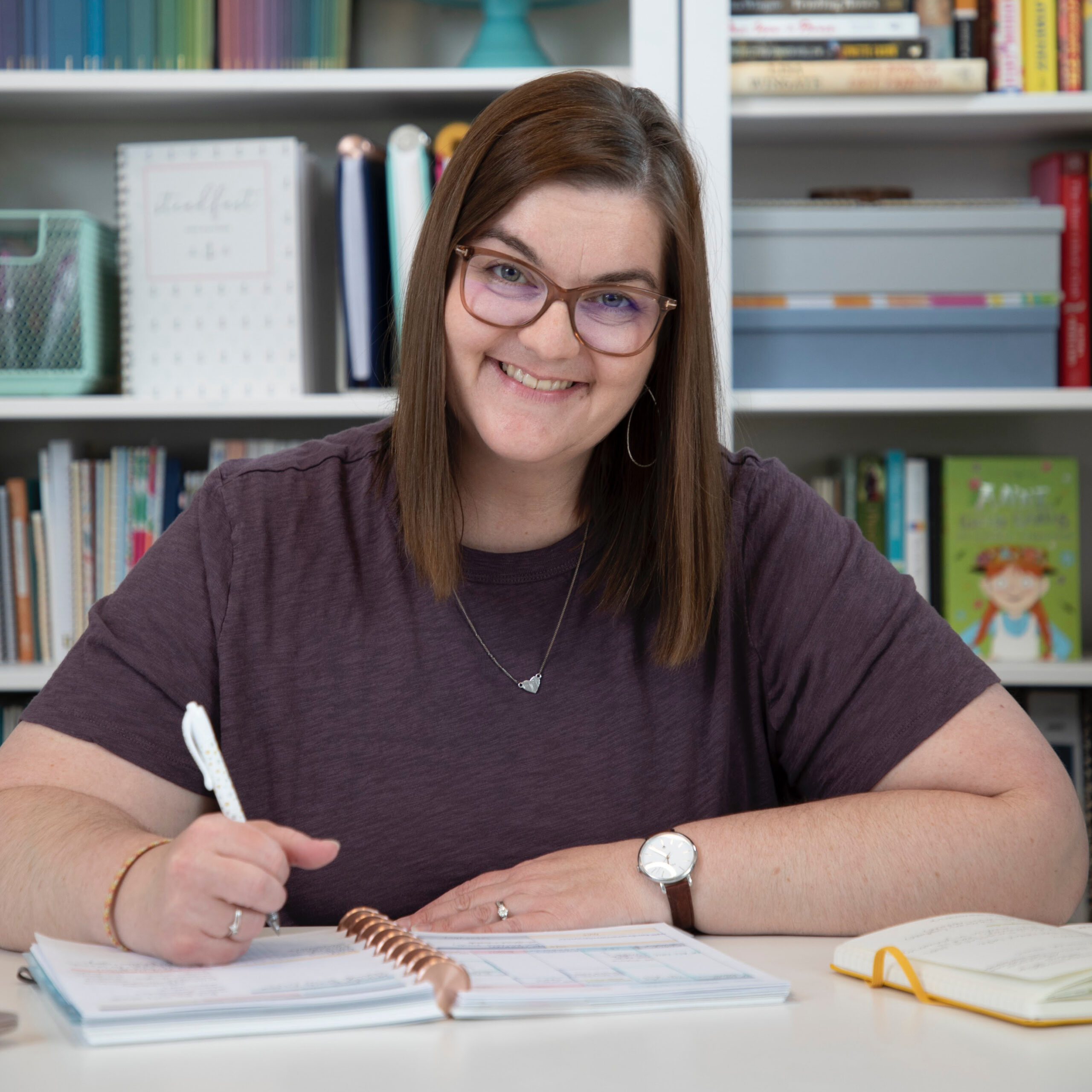 Kayse Pratt serves Christian women as a writer + designer, creating home + life management resources that help those women plan their days around what matters most. She's created the most unique planner on the market, helped over 400 women create custom home management plans, and works with hundreds of women each month inside her membership, teaching them how to plan their days around what matters most. When she's not designing printables or writing essays, you'll find Kayse homeschooling her kids, reading a cheesy novel with a giant cup of tea in hand, or watching an old show from the 90's with her husband, who is her very best friend.