3 books I'm loving right now
I've been doing a lot of reading this summer. I'm probably most proud of the fact that I read through all 7 Harry Potter books (again) in just 3 weeks, which basically means that I've gotten nothing else done, but whatever. That's what summer is for!
But I'm not here to talk to you about my love for Hogwarts. Nope! I want to share the three books I'm currently reading that are filling my soul and challenging my mind. I'm love love loving them, and I thought you would too. Ready? Here we go!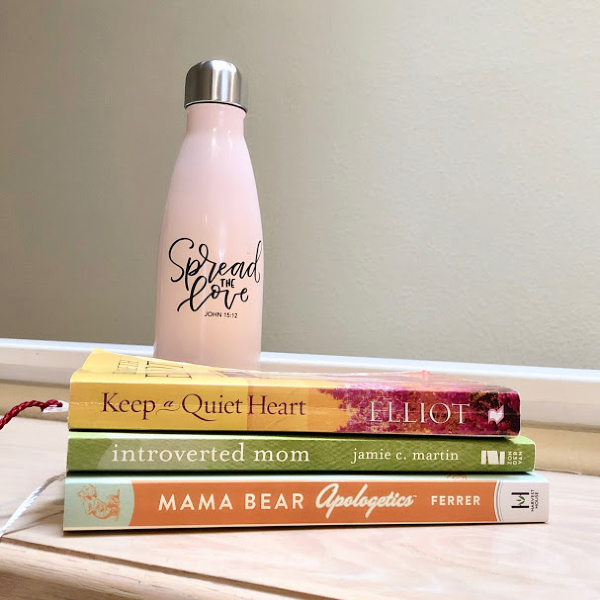 Keep A Quiet Heart, by Elisabeth Elliot // I am sure I've shared this one with you no less than a million times, but guys. It. Is. So. Good. I'm reading it along with my morning Bible reading and it's so Scripture based and un-noisy that I find myself unable to wait to read more. This is a book I just read over and over and over again. It's that good.
"If I mean to be obedient and submissive to the Lord because He is my Lord, I must not forget that whatever He allows to happen becomes, for me, His will at the moment. Perhaps it is someone else's sinful action, but if God allows it to affect me, He wills it for my learning. The need to wait is, for me, a form of chastening. God has to calm me down, make me shut up, and look to Him for the outcome."
Introverted Mom, by Jamie Martin // I have loved this summer with my kids and also felt like a complete failure for how overwhelmed I become when I am with them all day every day. It's not them, it's anyone. I cannot function well without quiet space, not for very long at least, and summer is long. This book has been so helpful and encouraging, reminding me that I'm not broken, I'm built differently. And I can still be a great mom to my kids in the way God made me (along with growing in certain areas, of course!). If you're an introverted mom, I think you will appreciate this book, too.
"You may feel torn from your true self, because you're living in a non-stop, go-go-go society, one that constantly shouts louder and bigger matter more. One that says you're less than if you're a caring listener and reflective thinker instead of an incessant talker and frantic doer. This book sets the record straight. It's about letting go of the Mommy Guilt we were never called to carry, about finding ways to being in the quiet we genuinely need, about redefining and rediscovering the good life."
Mama Bear Apologetics, by Hillary Morgan Ferrer // If you can buy one book right now, buy this one. This book is life-changing, and that's not an exaggeration. It names exactly what is going on in our current culture and society and explains how we talk about these things with our kids. It gives us words to use and prayers to pray and equips us to know exactly what we believe, why we believe it, and how to explain that to our children with confidence and conviction. I am devouring this book and will likely start reading it again when I'm done. I would recommend buying this one whether you're a mom or not, because it seriously helps with the conversations we are all having with each other in today's cultural climate.
"For the most part, we are not teaching doctrine or skills that can help our children think critically from a Biblical perspective about what they are learning in school. And as they get older, most church youth groups focus on entertaining kids (to retain attendance), not training them to become disciples. Apologist Frank Turek has astutely noted that 'what we win them with, we win them to.' Ed Stetzer has remarked that 'too many youth groups are holding tanks with pizza'. The sad truth is that in many cases, we've won our kids to fun, friends, and pizza, but not necessarily to Christ."
"God has entrusted the stewardship of our children's faith to us, and we are to do all within our power to train them. Yes, what our children decide to do (especially as they get older) is ultimately their choice. But we need to strive for a clear conscience in our spiritual guidance of them, knowing that we did all we could do to clearly communicate the truthfulness and validity of the Christian faith."
So that's what's on my nightstand right now! What about yours? What have you been reading that you've loved this summer? Share with us in the comments!
---
P.S. There's a lot going on in the online world over the next few weeks, so if you're in the mood to dive into a new season, you might enjoy one or all of these:
The Ultimate Productivity Bundle // You might have bought this at the beginning of the year, but if you didn't, there's a flash sale for the next two days! Tons of resources to help you be more productive (including our S.O.S. Planner) for a ridiculously low price. Sale ends tomorrow at midnight.

>> Get all the details for the Ultimate Productivity Flash Sale here! (Sale ends tomorrow night.)
The Homemaking Ministries Conference // This is a yearly online conference put on by Jami Balmet, and it's always really good. If you're interested in learning more about Biblically focused homemaking and time management, you'll love this. (I'm leading one of the sessions on Taking Back Your Time!) You can get super early bird tickets right now for the lowest price they will offer!

>> Get all the details for the Homemaking Ministries Conference here!

Plus I have a couple of free conferences coming your way next week. Seems like Fall is online conference time! I'd choose just one or MAYBE two to try to watch, otherwise you're gonna be super overwhelmed by November. Remember – keep it simple & doable. We weren't made to do everything!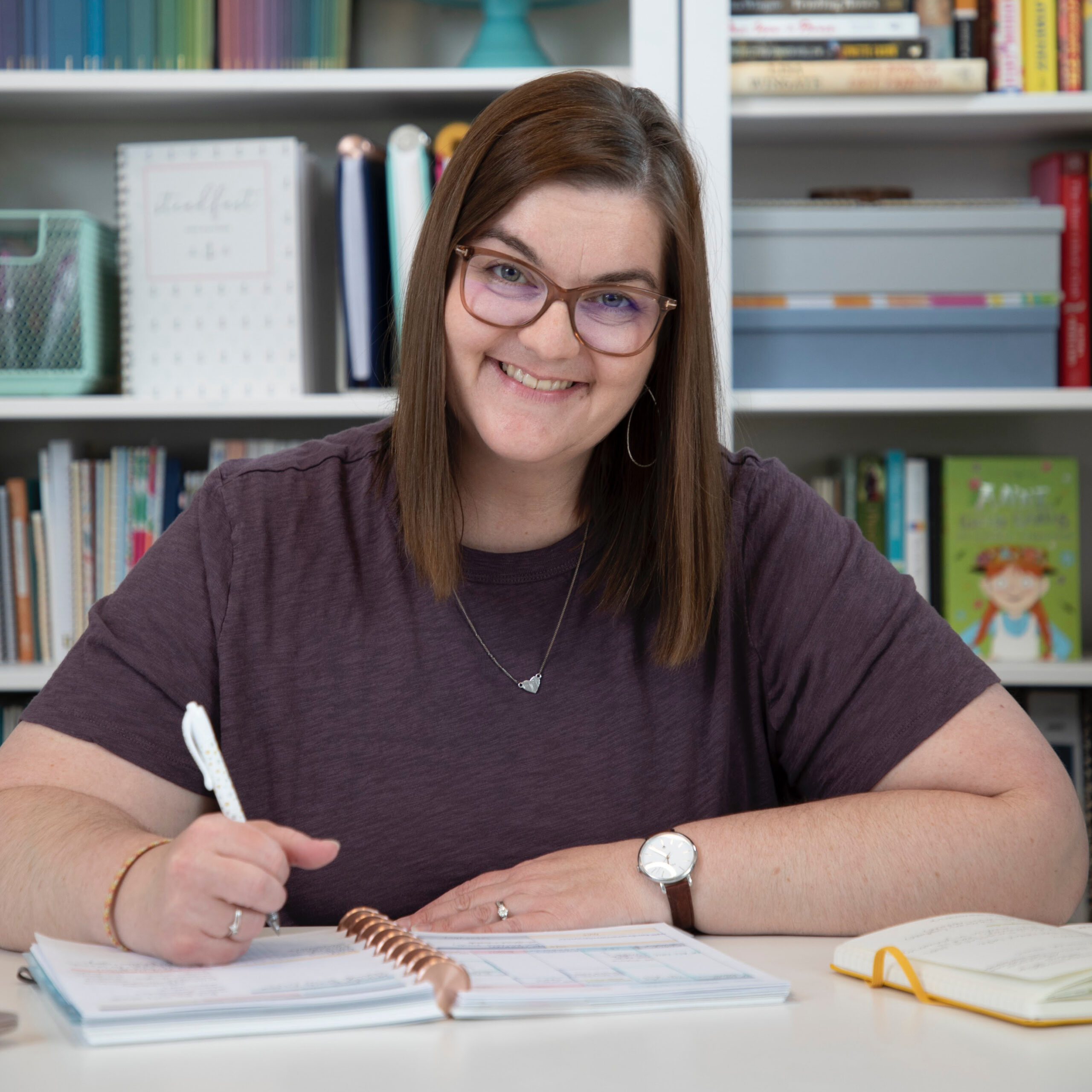 Kayse Pratt serves Christian women as a writer + designer, creating home + life management resources that help those women plan their days around what matters most. She's created the most unique planner on the market, helped over 400 women create custom home management plans, and works with hundreds of women each month inside her membership, teaching them how to plan their days around what matters most. When she's not designing printables or writing essays, you'll find Kayse homeschooling her kids, reading a cheesy novel with a giant cup of tea in hand, or watching an old show from the 90's with her husband, who is her very best friend.