How to make space when the plan gets changed
Last week I got to go on a field trip with my daughter's class. We took one of those super nice buses to LA to visit the California Science Center.
I'd like to say that I'm a cool mom who enjoys field trips, but let's be honest – I'm just far too paranoid to let my daughter go to a super busy, very crowded museum without me. I live with a movie reel of worst case scenarios running through my head, and my anxiety insisted that I attend this field trip. I'm not proud of it, but there it is!
(I did pack oreos in our sack lunch, to help with the cool factor.)
By the time the bus began making it's way home, I could feel a migraine coming on. I know what you're thinking, "Kayse, you just spent 5 hours in a loud museum with rowdy second graders, of course you have a migraine! I'm sure you anticipated this and brought your medicine, right?"
Well, friend, of course I did not.
But it was okay. We were on the road early enough to make it home without a lot of traffic, and I could head right to bed with my medicine and maybe, possibly, beat the migraine before our evening plans.
Because we had evening plans. Dinner reservations and a musical at our local theater. I'd been looking forward to it all week!
And then the bus broke down. The supposedly fancy, tour bus.
First the A/C stopped working and decided to blast heat instead. This helped my migraine immensely. (Nope.)
Then the door wouldn't close. You know, while we were driving down the freeway.
So the bus driver exited the freeway and we pulled over on a busy street. After figuring out that the door could not be fixed, he called for a new bus. Since we were all sweating up a storm in our new sauna-bus, we all got off.
On the busy street.
In a not-so-great area.
With 35 second graders.
And though the new bus was supposed to take "10-15 minutes", it actually took over an hour. And then we sat in traffic for another 45 minutes.
By the time we got back to school, we'd missed our dinner reservation, and my migraine was so bad I knew I was going to be sick. As soon as I pulled into the garage, I ran upstairs, crawled into bed, and canceled all plans for the night.
Instead of getting dressed up and heading to a nice dinner and show with my husband, my night now included a dark room, medicine, and prayers against the waves of nausea that kept coming.
Our plans changed.
A year ago, I would have been really frustrated by this – and truth be told, I was still pretty disappointed. But in the last few months, our plans have had to change a lot, and I've learned how to cope a little better.
The key is giving myself more space. Space to feel the disappointment, and space to think through the best decision to move forward.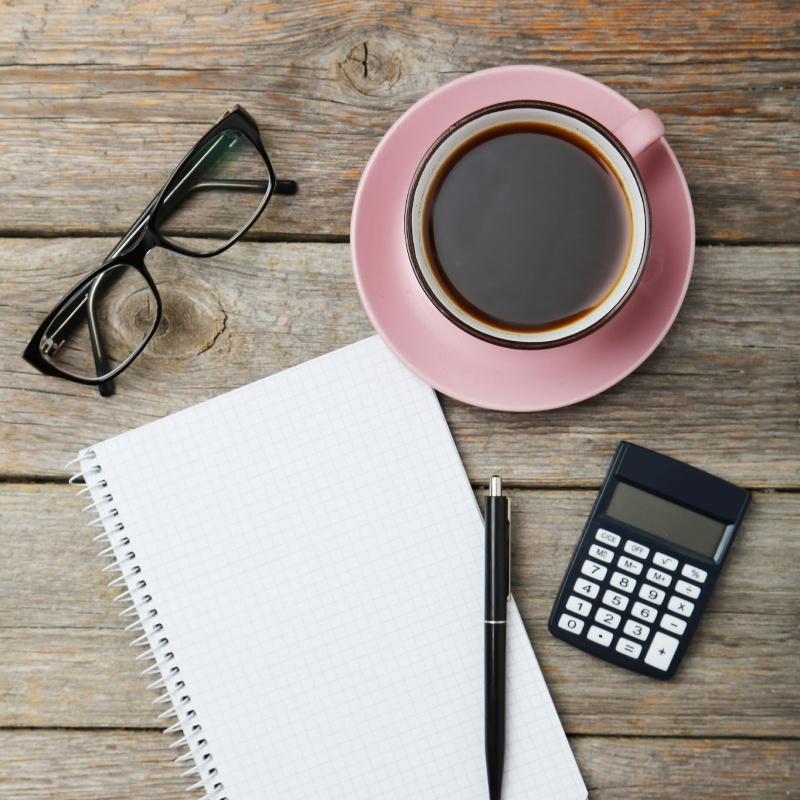 These days, when plans change, I try to do two things:
1. Stop.
Just stop. No moving forward until I've thought through what's going on right then. I take stock of the current situation, and figure out what is really NEEDED. Not what I "should" do, or what someone else maybe wants me to do. Just what is really needed – for myself, my family, and honoring God through it.
In this instance, I thought through the entire situation. Our plans had been for dinner and a night at the theater. But reality told me that I wasn't even going to be home by the time we were supposed to be at the restaurant! Plus, my migraine had moved past the point where I could control it with medicine. I knew I had to sleep, and putting off sleep would only make me more sick.
I gave myself the space to face reality: I was going to have to change the plans.
2. Give myself (or others) permission to change the plan.
This is probably the hardest part for Type-A, Type 1 me. I like to make the plan and then have everything go according to plan, thankyouverymuch. A plan getting changed or canceled is a situation that can often send me into a grumpy, irritable tailspin.
But perfect plans are a myth. Life requires change and growth. So I literally have to say to myself, "Kayse, reality is requiring a change of plans, and that's okay. There is not just one way to do things. A different plan could be an even better strategy, one that you couldn't have anticipated."
Then I take a deep breath, and move on to #3.
3. Ask myself "What is the most important thing that needs to happen from this plan? What is my goal, and can that still be accomplished?"
This is crucial. We make plans to accomplish something, right? So we have to ask ourselves what we were trying to be accomplished, and if we could possibly accomplish it another way. This gives us perspective that can overcome our disappointed feelings.
In this situation, the goal was quality time with my husband, and sadly that could not be accomplished that night. My need to go home and sleep, so that I could actually function the next day trumped the original intent of the plans. However, we could definitely make a plan to go to that dinner place another night! And honestly, I was looking forward to dinner more than the show anyways.
4. Make a new plan.
Based on what I knew was happening (a super late bus, missed dinner reservations, and a migraine), and taking account of what our most pressing needs were (for me: sleep and recovery; for Jon: hopefully still seeing the show we'd bought tickets for, so they wouldn't got to waste), I was able to make a new plan.
My dad (who was already at our house because he was going to babysit) still watched the kids. I came home and went immediately to bed. Jon called a fellow band director friend and the two guys went to see the show. We made plans to go out to dinner another night later that week.
Was the plan far different than what we'd hoped? Yes. But all of our needs were met, we didn't waste the tickets, and we had new future plans to look forward to.
---
Unfortunately, in our imperfect lives, plans are going to change. If we want to be the kind of people who can roll with the punches, exhibit flexibility, and extend patience to ourselves and other, we have to give ourselves the space to do exactly that.
We cannot possibly keep rushing through life, from one decision to the next, with no space to examine or process our disappointment, overwhelm, and exhaustion. It just. doesn't. work.
So today, I hope that these 4 simple steps help you when you're faced with a change of plans. I hope you remember that it's a kindness to give yourself a little extra space, so that you can make a wise and confident decision moving forward.
As for me, that plan ended pretty well. After some medicine, a heat pack, and a good rest, I was able to join my kids and my dad downstairs. We had a nice evening of watching a movie on the couch and talking with my dad. A different outcome than planned, yes. But a pretty great one nonetheless.
How do you deal with a change of plans? Share in the comments below!
---
Don't miss our new PLANNERS!
Whether you're a Type-A planner girl like me, or a Type-B creative free spirit, you'll LOVE our new 2019/2020 planners!! We have a layout for every personality type!
The 2019/2020 S.O.S. Planners launch Monday, May 20th, but you can see them all right now in our Meet the Planners video! Click here to watch!
Check out which layout works best for you, download your free planner samples, and get a sneak peek of our new Anchored Kids Planners! Make sure to click that video and watch before Monday!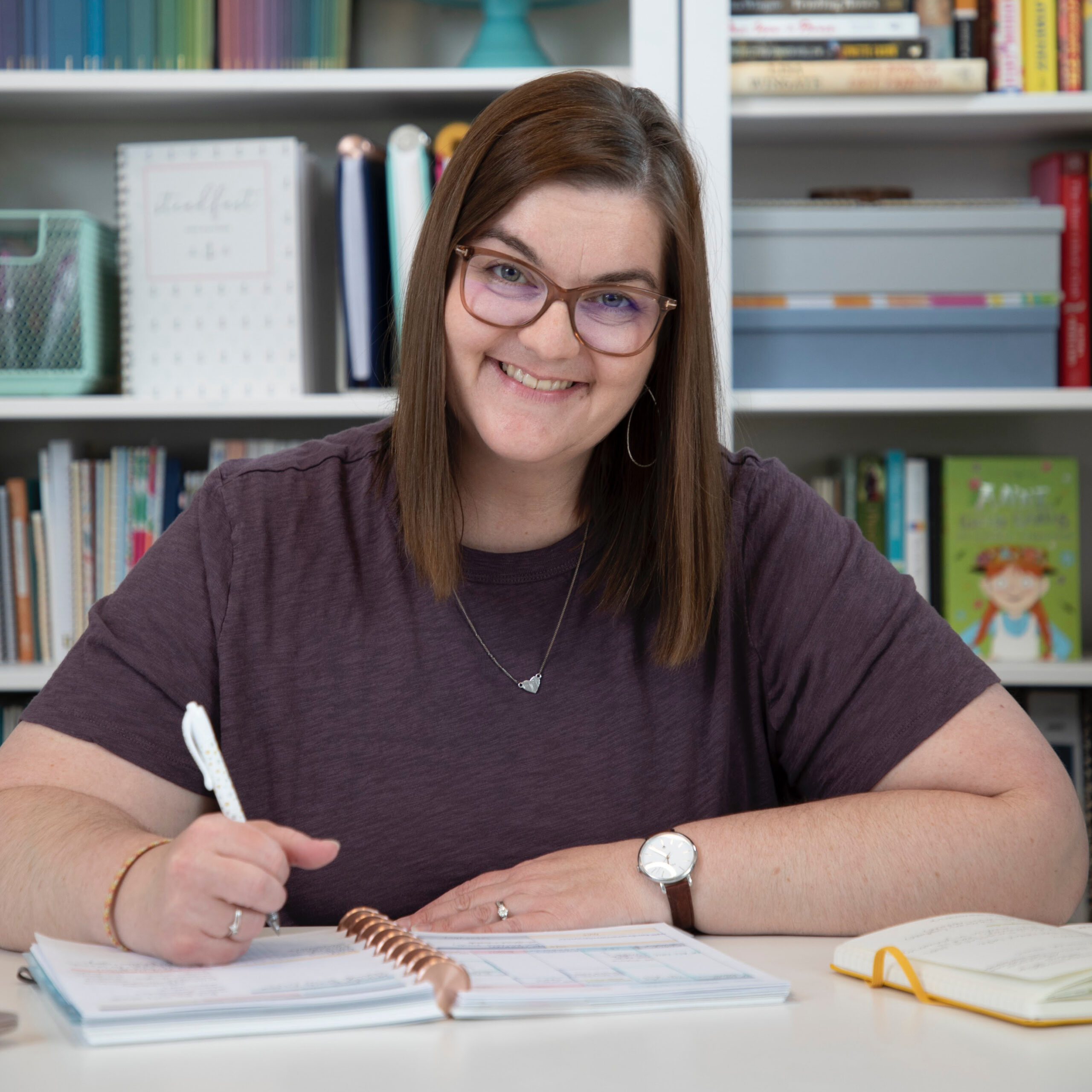 Kayse Pratt serves Christian women as a writer + designer, creating home + life management resources that help those women plan their days around what matters most. She's created the most unique planner on the market, helped over 400 women create custom home management plans, and works with hundreds of women each month inside her membership, teaching them how to plan their days around what matters most. When she's not designing printables or writing essays, you'll find Kayse homeschooling her kids, reading a cheesy novel with a giant cup of tea in hand, or watching an old show from the 90's with her husband, who is her very best friend.