How to take back your time (a new series!)
Listen friends, I have been floored by your response to last week's post. It's been shared so many times, I've lost count. And I'm still working through the emails that flooded my inbox.
It seems as though you guys are learning how to make some space, too.
We are all weary, every single one of us. And we all feel like we just don't have enough hours in the day.
That feeling is a lie, though. The amount of hours we get in a day is just the right amount to accomplish what God has for us that day.
Our real problem is that we don't really know how to manage our time well. We either try to fit way too much into a day (ultimately feeling like a failure), or we scrap the whole to-do list and binge our latest favorite show on Netflix.
Actually, those are two pretty extreme options. Most of us don't scrap our to-do list and binge Netflix all day (though that happens every now and then!). Reality is a little closer to us trying to get our giant to-do list done, and then flopping into bed exhausted at the end of the day, because the kids either interrupted, or undid, everything we were trying to do.
So next week, we're going to talk about time management, all week long.
More specifically, we're going to talk about taking back our time!
Every day next week, I'll be doing a LIVE video, talking all about how we can realistically take back our time! It's all going to happen on our Facebook page, so you can just show up in your leggings, with a hot cup of coffee, and join in! (I, on the other hand, will actually have to do my hair every day next week…)
We're holding this time management series as a celebration of our new 2019/2020 planners, AND as a great first step for you to start making space in your own life. I'll be sharing some really practical, doable steps that you can take to manage your time well, ditch your distractions, and make small progress on those goals you keep putting off.
Each day we'll hold a super fun giveaway (something different each day!), AND every single attendee will get a freebie! Every day! It will be a new resource related to that day's topic that will help you take action right away. I cannot wait to spend every day next week with you!!
Here's what our schedule will look like:
Take Back Your Time!
Below you'll find each day's topic + time! Make sure to RSVP for the ones you're interested in by clicking on the RSVP button, and then marking "Going" in the FB event!

When you do that, I'll send you a reminder right before I go live, so you don't miss out on any of the fun! (Or the giveaways!)
| Monday, May 20 @ 10:30am PDT - Kick-off Party + How I Set Up & Use My Planner! | |
| --- | --- |
| Tuesday, May 21 @ 10:30am PDT - The 2 Biggest Time Management Problems + How to Overcome Them! | |
| Wednesday, May 22 @ 10:30am PDT - Ditch Your Distractions! | |
| Thursday, May 23 @ 10:30am PDT - The Key to Making Progress on Your Goals (even when you're overwhelmed)! | |
| Friday, May 24 @ 10:30am PDT - Your Top 5 Time Management Questions: Answered! | |
If you can't make that time each day, no worries! RSVP anyways, and we'll be able to get you the replays immediately after. We don't want you to miss out on ANY of the goodness we have in store for you next week!
Can't wait to go live with you next week, friends! Be sure to RSVP for the sessions you're interested in, and invite your friends by sharing this page!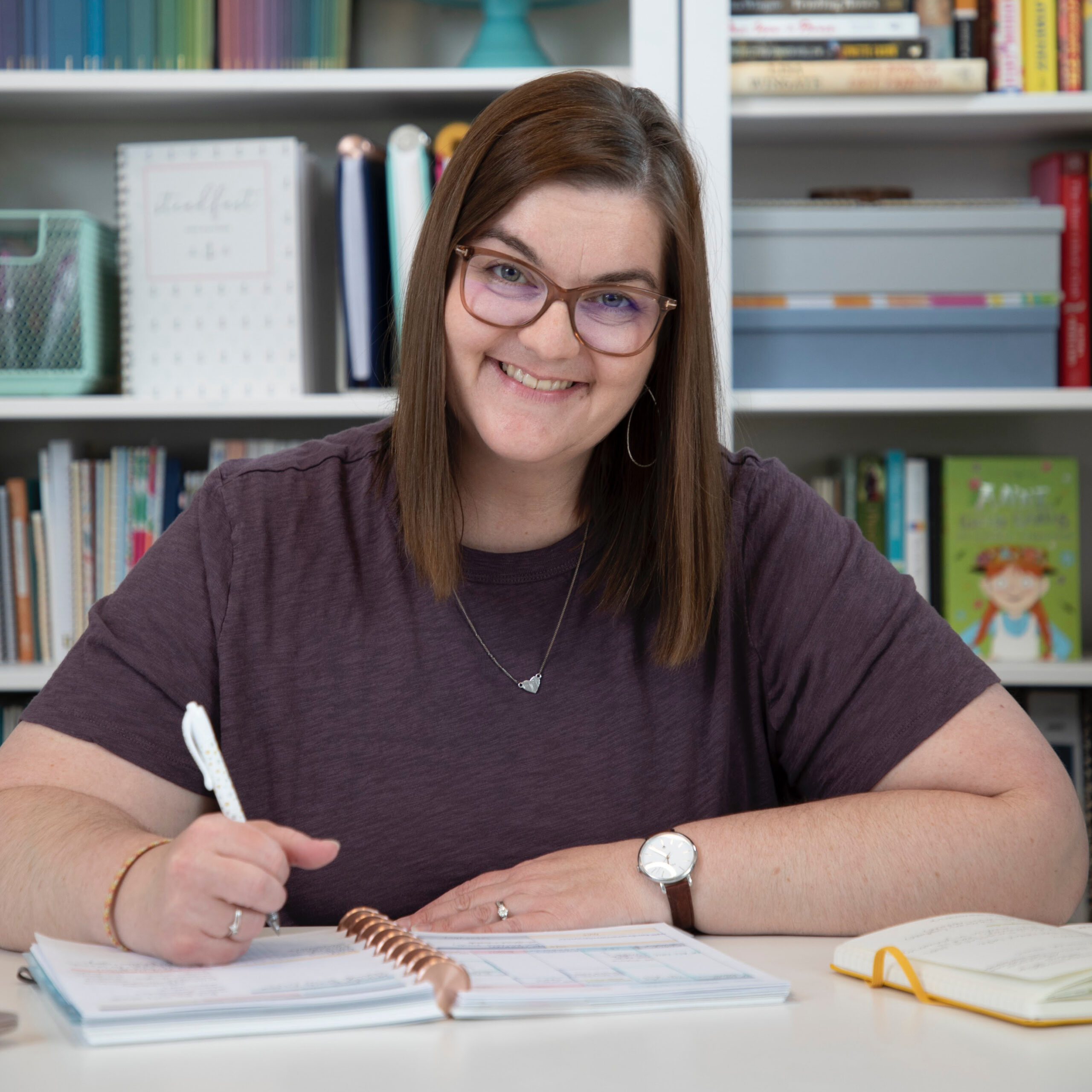 Kayse Pratt serves Christian women as a writer + designer, creating home + life management resources that help those women plan their days around what matters most. She's created the most unique planner on the market, helped over 400 women create custom home management plans, and works with hundreds of women each month inside her membership, teaching them how to plan their days around what matters most. When she's not designing printables or writing essays, you'll find Kayse homeschooling her kids, reading a cheesy novel with a giant cup of tea in hand, or watching an old show from the 90's with her husband, who is her very best friend.