Can I tell you a secret?
I don't love talking about essential oils.
It's not that I don't love the oils, because I do. And it's not that I don't love sharing them with others, because I do.
It's because it seems like it's not possible to talk about essential oils lately without a debate popping up. Without a brand war ensuing.
And I'm just so not into that.
The essential oil wars are exhausting. And the warriors are often misinformed and uneducated. And rude.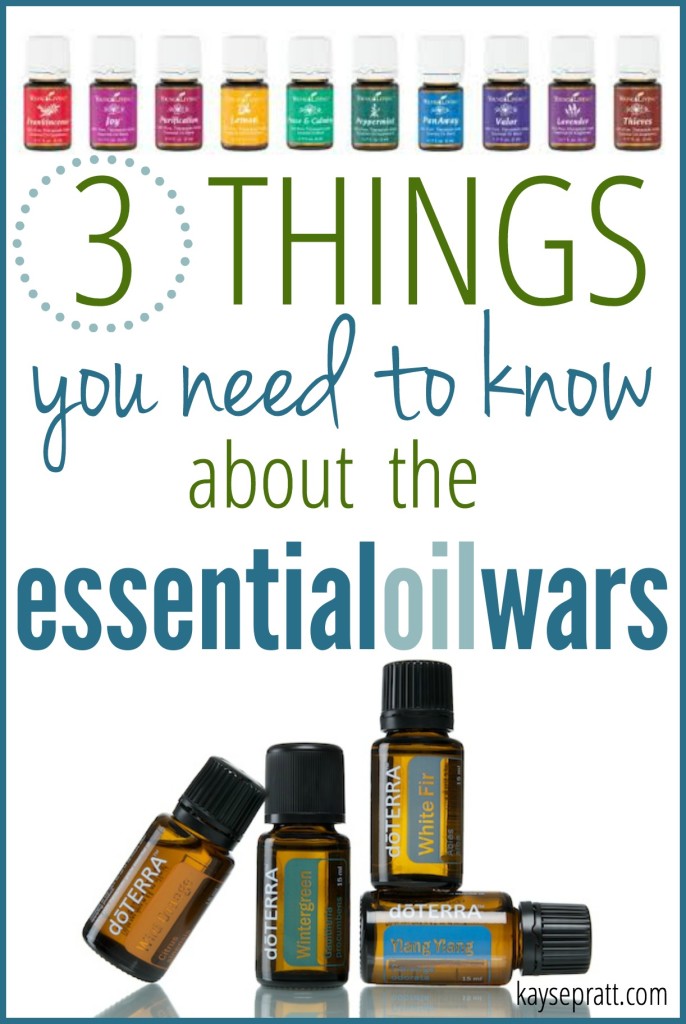 So, I could tell you our thoughts on everything from brands to ingestion to dosage. But not right now, because all I want to say right now are these 3 things:
Be Humble. Be Respectful. Be Kind.
Here's the thing. I know a lot about essential oils, but I don't know everything. And neither does that other blogger that you read. Or your neighbor down the street. Or your mom.
Instead of arguing over brands, DO YOUR RESEARCH. Instead of accusing others of unsafe use based on a random blog post you read, DO YOUR RESEARCH. Instead of repeating blanket statements you've heard through the grapevine, DO YOUR RESEARCH.
Want an unbiased place to research? PubMed.gov is a great place for that. It's actual, scientific research that is done on everything from over the counter meds to essential oils. It's legit. If you want a tangible book instead of something online, we use, love, and trust the well-supported research compiled in the Modern Essentials book. It's brand-free, so you don't have to worry about bias. Again, it's legit.
Do you know what's not legit? OPINIONS. Mouthy bloggers who are trying to discredit one brand to build their own businesses or increase their own traffic. People who repeat rumors without actually knowing what they are talking about.
And while we're on that topic, let me take a quick detour – there are a lot (A LOT) of articles and blog posts and opinion pieces out there on essential oils. You simply can't believe everything you read, good or bad! Trust that which has been publicly studied (there are a lot of bogus studies out there – know where it's coming from!), researched, published, and widely accepted around the world. Don't put a whole lot of stock in the heated blog post that's been written to stir up trouble and drive traffic. Know your sources.
We need to have this conversation differently. We need to speak to each other in humility, understanding that unless you've devoted your life to the scientific study of essential oils, you simply don't know everything. We need to be respectful, not accusatory or rude, because, for goodness sake, people matter more than oils. And we need to be kind, because that's common sense. Don't lose your manners when you start talking about oils.
I'm more than happy to talk with you about the research we've studied, the things we've learned through experience, and our stance on all the hot topics. (Look for a post on this coming soon!) And I'm totally okay with it if you disagree with us. I'm just not okay with arguing without respect. I'm not okay with bashing another oil company. I'm not okay with spreading false rumors.
I will say that I'm grateful to be a part of a company that refuses to publicly or privately put down other companies, and makes a point to treat everyone with integrity. Not all are that way, and it's one of the reasons we've chosen the company that we have.
But if you go with another company, you don't have to worry about our friendship. We're gonna be just fine. Because I trust that you've done your own research, prayed about your decision, and come to the conclusion that's right for your family. You're a grown up too, and I can fully respect your decision while still feeling confident in the decision we've made.
That is the way it should be. No more of these brand wars. We can all coexist respectfully, can we not?
Kayse is a wife, mom, and founder of the Anchored Women community. She writes to help women fight busy, find rest, and build a life that's anchored in Christ. Kayse is also the creator of the S.O.S. Planner, the Anchored Life Kit, and other practical resources that equip women to manage their homes and families in confidence. You can find her writing and her resources at anchored-women.com!