There's a woman who lives a few houses down from us. She's a sweet lady, in her 50's or 60's. She's on the shorter side, with a kind face and blonde hair.
A few days a week, she watches her grandkids. A girl who is a few years older than Emily, and a boy who is right around Nathan's age. She brought the granddaughter around the block to sell girl scout cookies a few weeks ago. This morning, I saw her pushing her grandson around the block in his stroller. She waved as I drove past, and looked so happy to be spending time with her baby's babies.
I waved back at her, and the ache hit.
She looks a lot like my mom. Petite, blonde hair, same haircut, even. Sweet demeanor. Kind eyes. And watching her take that little boy on a walk reminded me of my mom, who will never get to walk my boy. She won't get to comb his fuzzy hair or watch his face light up when he sees his sister. Her face will never be wet from his sloppy kisses, her neck will never be squeezed by his strong little baby arms.
She won't get to hear my sweet girl sing, or watch her dance, or listen as she sounds out words in her beginning reader books. She won't get to sweep them away for a night at Grandma's house, or spoil them on their birthdays (or on a random Tuesday, like she would have).
She never got to meet my babies.
The thing about loss is that it pops up on an ordinary day, when you're doing ordinary things. I waved to my neighbor and the knot formed in my stomach again, sending me into tears as I pulled our car into our garage. I was just driving down the street, for goodness sake.
It pops up when I pick up my phone because I just need someone to talk to, but her face isn't on my speed dial, and no one else quite measures up.
It pops up when the papers come home about tickets for Emily's upcoming dance recital and I wonder if anyone will come. She would have come.
They say it gets better with time, but they're wrong. It never gets better. It gets different. Maybe you go longer between tears sometimes, or maybe there are days when you don't think about it anymore. But when the ache pops up, it hurts just as bad, every time. Loss is still loss. And as I get older, and my kids get older, there are surprisingly more losses to grieve. More milestones she is missing. More days I need to hear her voice.
I miss her today. I miss her every day, but today the tears come and they force me to sit with Jesus for a while because I still don't understand. I still hate it. I still feel lost without her.
I used to refuse to sit here, with Him, because He didn't save her and I lost trust in Someone who would let that happen. But eight years later (learn faster than me, okay?), I'm learning that cancer makes Him sad too. That He understands the loss of someone irreplaceable, and He died to make sure that our stories don't end in loss. I don't know why He didn't save her, and I might never know. But what I do know is that sitting with Him is the only thing that fills the hole she left. So, I sit.
I don't know what you've lost, or who you've lost, or if you've lost anything yet. I don't know if you've run from Him or run to something else. But I do want you to know what it's taken me years to learn.
The thing about loss is that it reminds us that we cannot do this life on our own. We cannot process, cannot understand, cannot make it through without Him. The holes that loss leaves are too big for anything worldly to fill. Only Jesus can do it.
And on the ordinary days, when the ache surprises us and the tears come and the pain is fresh all over again, maybe we just let it come. We let it come, and we bring it to Him, and He fills us the way only He can. With love that covers all the ugly of this world, and hope that bleeds into eternity.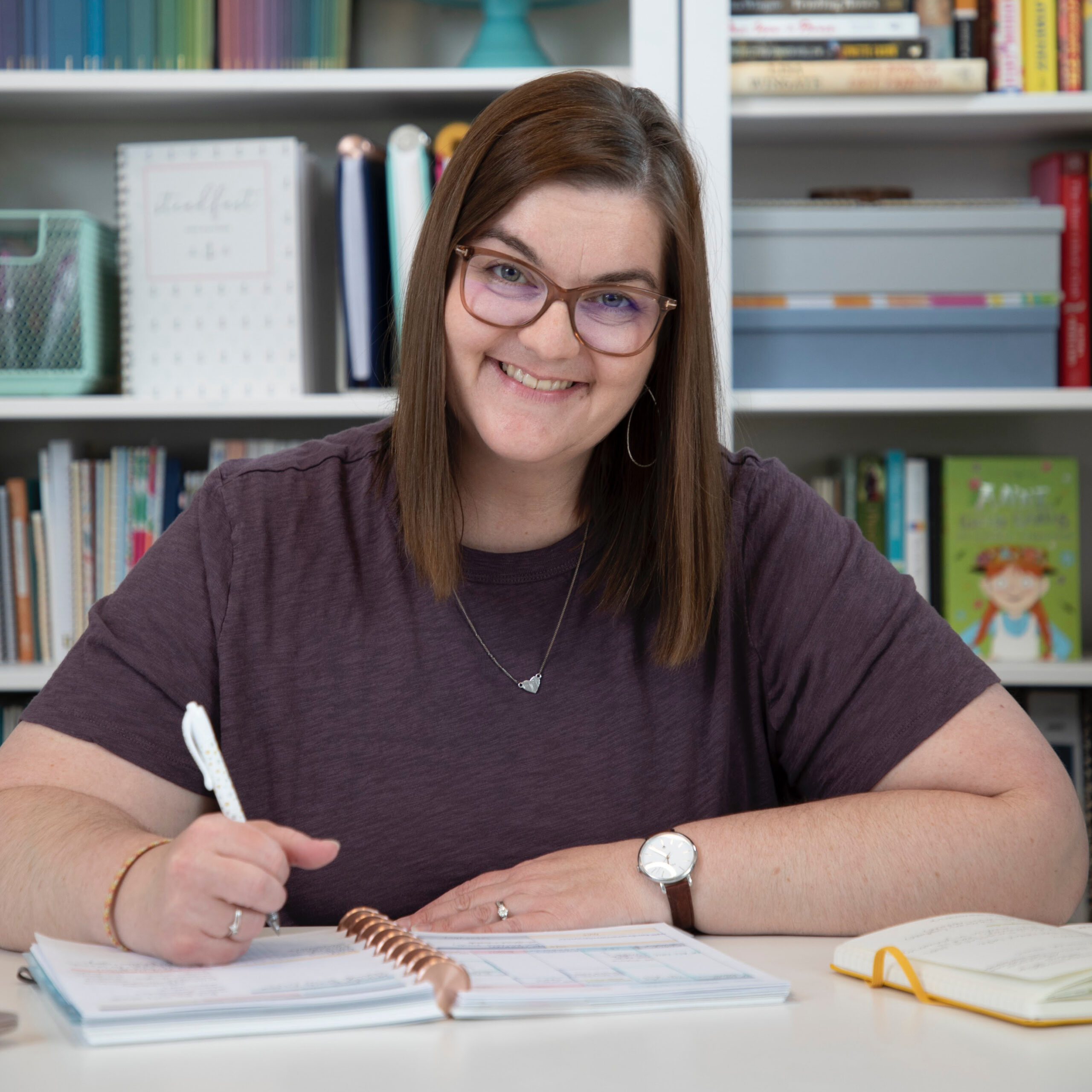 Kayse Pratt serves Christian women as a writer + designer, creating home + life management resources that help those women plan their days around what matters most. She's created the most unique planner on the market, helped over 400 women create custom home management plans, and works with hundreds of women each month inside her membership, teaching them how to plan their days around what matters most. When she's not designing printables or writing essays, you'll find Kayse homeschooling her kids, reading a cheesy novel with a giant cup of tea in hand, or watching an old show from the 90's with her husband, who is her very best friend.