Are we making motherhood harder than it needs to be?
Maybe life hasn't turned out exactly the way you'd planned.
Maybe you always thought you'd be such a great mom – but you find yourself snapping at your kids as you hurry them from one activity to the next.
Maybe you dreamed of a strong, thriving marriage – but date nights now consist of watching NCIS on Netflix for 4.5 seconds before you both fall asleep on the couch.
Maybe you pictured peaceful mornings in the Word – but these days, if you're lucky, you read half a Bible verse while you're peeing.
Reality has set in, and you're busy. You're building a marriage, raising a kid (or 3), keeping a home, working a job, cooking all the meals, washing all the laundry, and managing all the things.
Your life is FULL. And you love it…but you're also a little bit EXHAUSTED.
(Maybe a little more than a little bit, if we're honest.)
What you really want is to slow down, enjoy your family, and make time for the important things. You just can't figure out how to do that when it seems like you're running at the speed of light and still falling behind on that ever-looming to-do list.
Yeah. I get that. But there's just one thing…
I believe it is possible to make time for what matters most,
even when life feels overwhelming.
And let's be clear here. I'm not talking about adding more onto your already overflowing plate. I'm talking about stopping. Setting the plate down. Clearing it off completely, and then actually deciding what goes back on it. And maybe leaving a little space for dessert.
It's possible. I know it doesn't feel like it's possible, but it is. With the Lord's help, we can do this. We can slow down, do the things that matter, and let the rest go. And for goodness sake, it's about time we did.
Welcome to the new space, friends. The Intentional Moms Community. We're all about making time for the things that matter most.
You might have a few questions, so let's chat about those for a second…
Um, what's new, exactly?
Well, we've got a new name – Intentional Moms – instead of just my name (Kayse Pratt). More than anything, I want this space and our community to be about YOU and meeting YOUR NEEDS. And so, this name change was a natural shift. You can still find the blog at kaysepratt.com, but intentionalmoms.com will also work!
What kinds of things can I expect to find here?
We're going to talk about the things that are really important – our families & our faith. We're going to figure out how to set priorities and sift through all the things we think we *should* be doing, to nail down what we are REALLY supposed to be doing. And we're going to let go of the rest, you guys. We're just going to let go of it.
I know you're overwhelmed. I know you're exhausted. So, I'll be sharing simple, effective ways to manage your time, home, and family, so you can stop feeling overwhelmed and start making time for what matters most.
How do I stay connected?
You're going to want to make sure that you subscribe here. You'll immediately get access to The Busy Mom's Guide to Creating a Routine That Works, plus you'll get practical ideas & Biblical encouragement sent straight to your inbox each week.
I have been (and will continue to be) pulling back from social media, with the exception of a few specific places, because that's one thing that *I* absolutely need to do to make time for the things that matter most in my own family. So make sure you're subscribed by email, because that will be the best way for us to stay in communication with each other!
Start making time for what matters!
Join our community and you'll learn simple, effective ways to manage your time, home, and family, so that you can stop living overwhelmed and start making time for what matters most. Get started today with our FREE guide to creating a routine that works!
One more thing. This new site wouldn't be complete without…
The Intentional Moms Giveaway!
To kick off the new site, I'm giving away a prize pack full of tools to make the important things happen! One lucky reader will receive…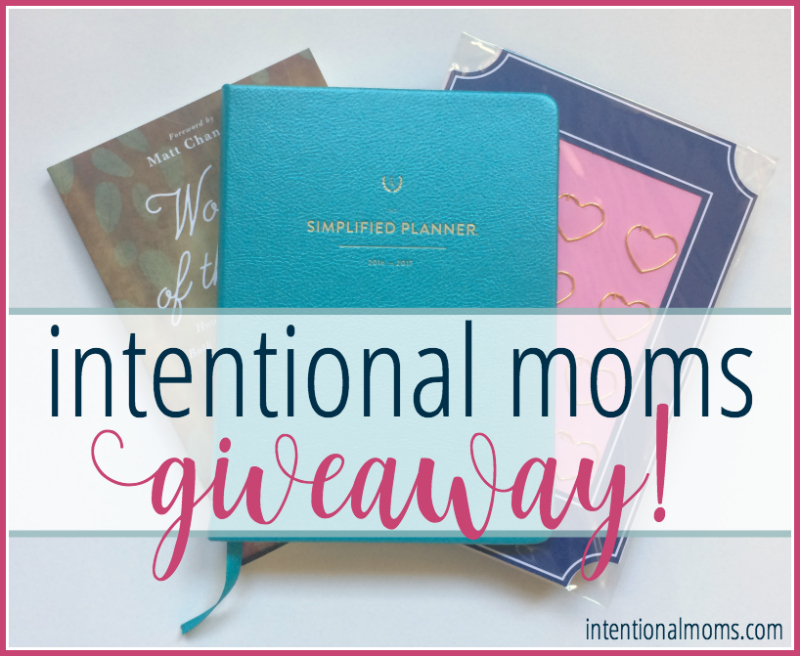 You'll have everything you need to start getting organized & get in the Word!
Enter below! Giveaway open to US residents only.
a Rafflecopter giveaway

Welcome to the Intentional Moms community, friends. I'm so excited you're here!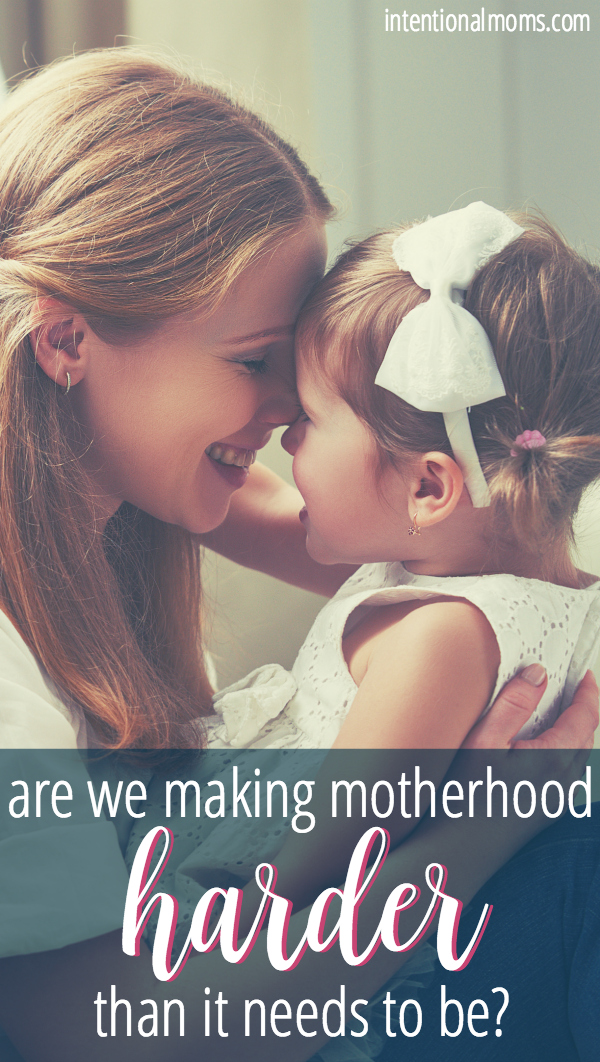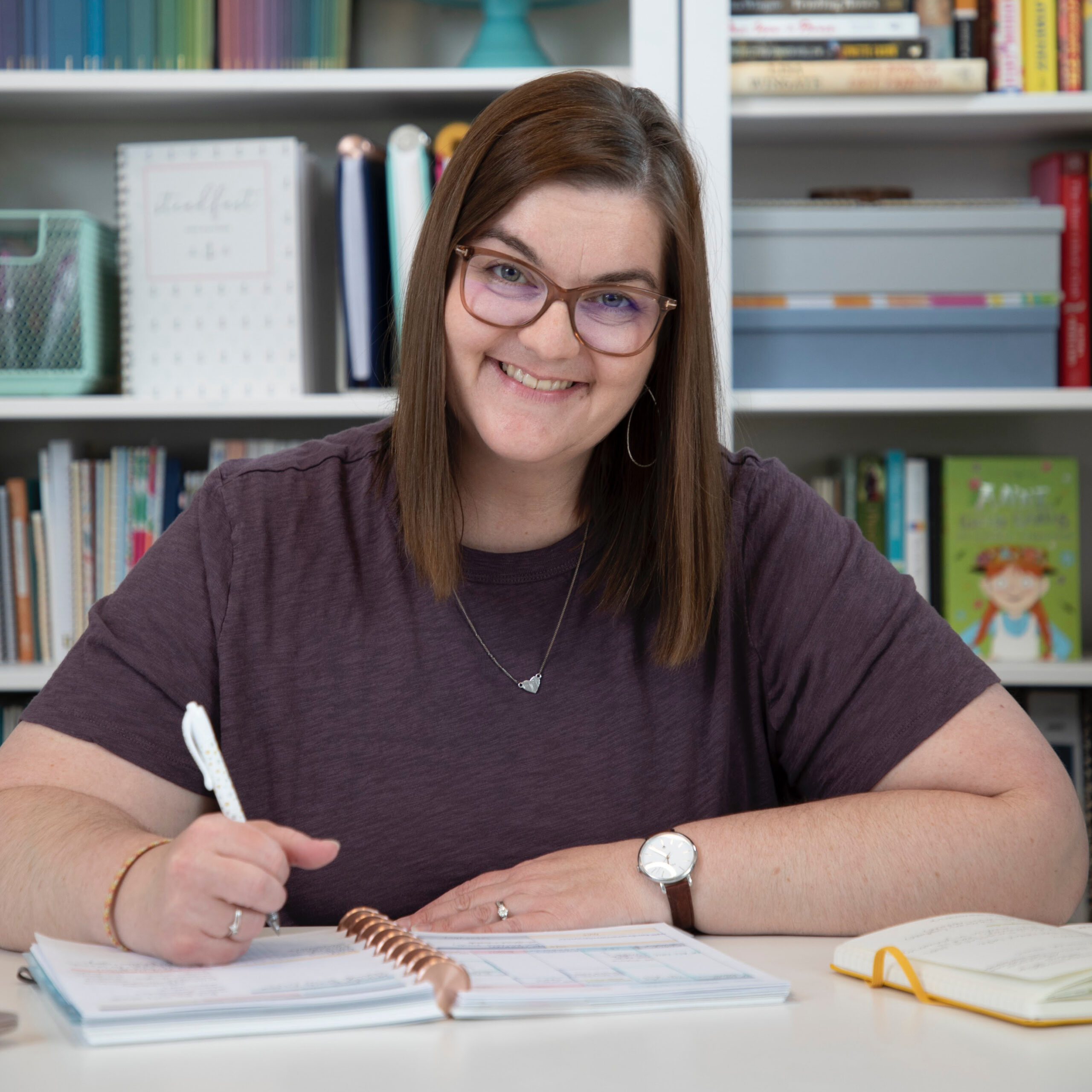 Kayse Pratt serves Christian women as a writer + designer, creating home + life management resources that help those women plan their days around what matters most. She's created the most unique planner on the market, helped over 400 women create custom home management plans, and works with hundreds of women each month inside her membership, teaching them how to plan their days around what matters most. When she's not designing printables or writing essays, you'll find Kayse homeschooling her kids, reading a cheesy novel with a giant cup of tea in hand, or watching an old show from the 90's with her husband, who is her very best friend.