3 activities to help make family dinner a little more fun!
When I was growing up, we had dinner around the table every. single. night. I'm convinced this is why my family is still so close – we built relationships through conversations around that table that still last today.
So, of course, when I had my own family, my plan was to institute family dinners every night. What better way to connect with one another? Deep conversations, lots of sharing, meaningful family moments – picture perfect, right?
Well, um, family dinners do not look that way at my house. They are loud and messy and somehow we are never all actually eating at the same time. Plus, when you're the mom instead of the kids, making family dinners happen is a little more difficult. It means cooking. And serving. And effort. Lots of effort.
So if I'm honest, by 5pm I just want everyone to be quiet so I can TAKE A BREAK and maybe watch some Netflix. Or read a book. Or sleep. And my exhaustion battles my will for family dinners every. single. night.
So, to make family dinners a little more fun (for me), we've started a few activities around the table during dinner time. Not only do these make the conversation a little more interesting than the "joke" I've heard my kid already tell 15 times today, they also intentionally build relationships, teach our kids when it's time to talk and when it's time to listen, and somehow everyone eats a lot faster.
Also, they are super fun. Especially #3.
So, if you're looking for a few ideas to help you connect with your kids & spice up family dinner each night I wanted to share our three favorite dinnertime activities.
1. Highs and Lows
This one is super simple, but really gets people talking about their days. We go around the table, and each person has to share at least one high and one low from their day. This is pretty funny every time we get to Nathan, because last week during snack time in his little 2-year-old class, a little boy took his snack and ate it. So every day ever since, he tells us that his low of the day is when the boy ate his snack. This isn't exactly a 2-year-old activity, but he'll get it, and the rest of us love it!
2. Table Talk
I've got a mason jar on our table, full of popsicle sticks. There are questions written on each popsicle stick, and we take turns pulling out a stick and asking someone at the table a question. This can be super silly or really intense, but it's always a good conversation! (I wrote about my Table Talk Jar on this post, and you can find links to a list of questions there too.)
3. The Knock-A-Song Game
Let's be honest, the whole reason I wrote this post is because I wanted to tell you about this game, and brag that I INVENTED IT. It's so much fun and you have to start playing it TONIGHT.
So here's what you do. You pick a genre of music (we almost always pick Disney songs because my kids are 2 and 5 and we know them ALL) to stick with, and then each person secretly picks a song they love. When it's your turn, instead of singing the song out loud, you KNOCK the melody on the table (no music allowed – just knocking!), and everyone has to guess what song it is. 
Alright, it might sound silly (and it is), but it is SO MUCH FUN. We can't stop laughing the whole time, and my kids beg to play it every night.
So, if you're looking for a way to make family dinners a little more fun while still connecting with your kids, try one (or all three!) of our favorite activities! I bet you'll have such a blast that a quiet dinner while binge-watching Netflix won't seem nearly as appealing. 😉
Your turn to share! What fun activities do you do around the dinner table?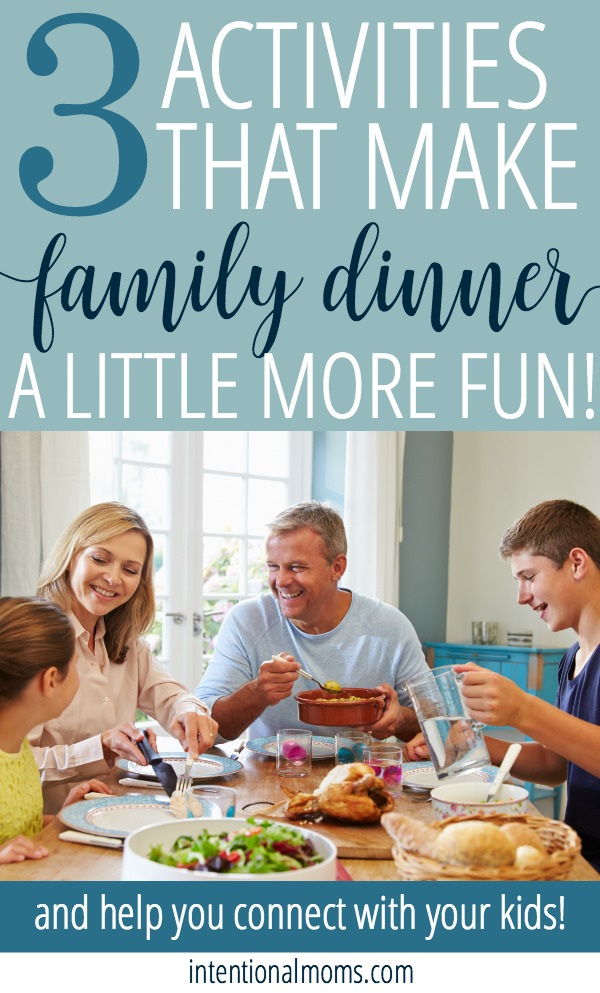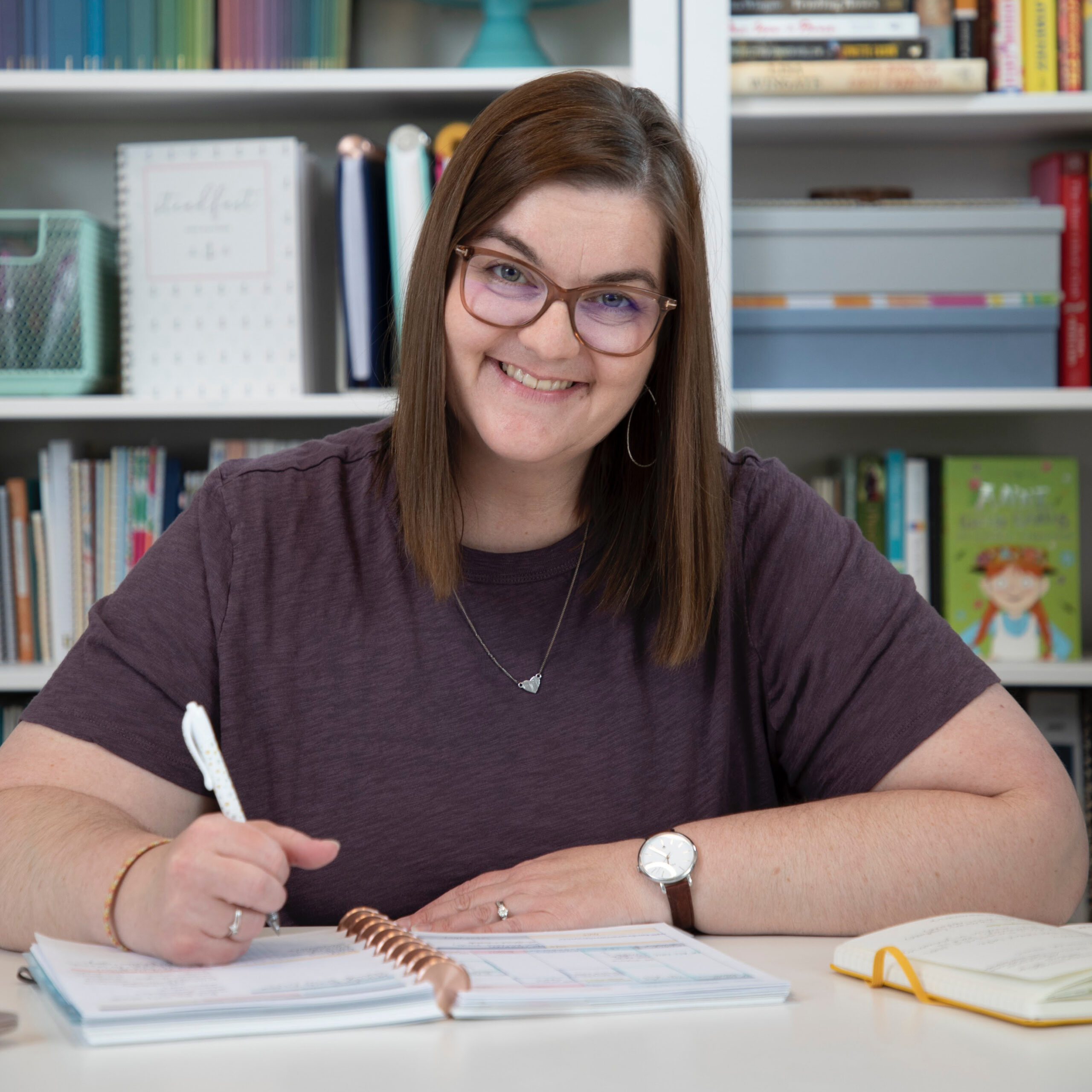 Kayse Pratt serves Christian women as a writer + designer, creating home + life management resources that help those women plan their days around what matters most. She's created the most unique planner on the market, helped over 400 women create custom home management plans, and works with hundreds of women each month inside her membership, teaching them how to plan their days around what matters most. When she's not designing printables or writing essays, you'll find Kayse homeschooling her kids, reading a cheesy novel with a giant cup of tea in hand, or watching an old show from the 90's with her husband, who is her very best friend.