It felt a little bit like I hadn't taken a deep breath in about a year.
Sometimes, you don't know you've been holding your breath. Like when the car in front of you stops a little too quickly, or when the girl in the scary movie runs upstairs (WHY?!). You hold that breath and try to make it through until things right themselves again. You ignore the tightness in your chest, and the anxiety rising up inside as you focus on the thing right in front of you. And then things do right themselves, and you let that breath out and draw a new one in.
And filling your lungs feels a lot like relief.
That's what last week was for me. In South Carolina, I found more than time away, more than new friends, more than a break.
I found relief.
The whole week was rest for me. It was relearning how to breathe again, when for such a long time, I've been holding my breath, and I didn't even know it.
Almost a year ago, there was a night when I woke up with no air left in my lungs, and no way to let any in.
It's been almost a year, and I thought I'd come to grips with this part of my story. But last week, I said it out loud. I told my story to a group of women, most of whom didn't know the whole of it.
I told them that it had been a rough year.
I told them that I felt a little like I was just beginning to come out of the fog.
I told them that after Nathan was born, I had two pulmonary embolisms.
I told them that I should have died.
I told them that I didn't, because God broke that blood clot apart before it killed me.
And I broke. In front of these women that I really didn't know super well. Not in real life, anyway. But I cried, harder than I've cried in a while. The kind where you couldn't stop if you tried. And it came from the inside, from this place I didn't know about, because the tears really surprised me. I was not expecting them. I thought I'd gotten past this.
What broke me is that it was the first time I've said those words out loud. The first time I knew they were really true.
God broke that blood clot apart before it killed me.
When I'm telling people the story, which I don't really share often anyways, I always just say that the blood clot broke apart as it passed through my heart and landed in my lungs. I don't typically give God any credit.
The last eight years of my life have been full of a lot of disappointments. Big ones, like my mom dying, and my marriage taking every bit of strength we've got, and my daughter being born sick. And I know that God is good, but I have had a hard time believing that God was good to me.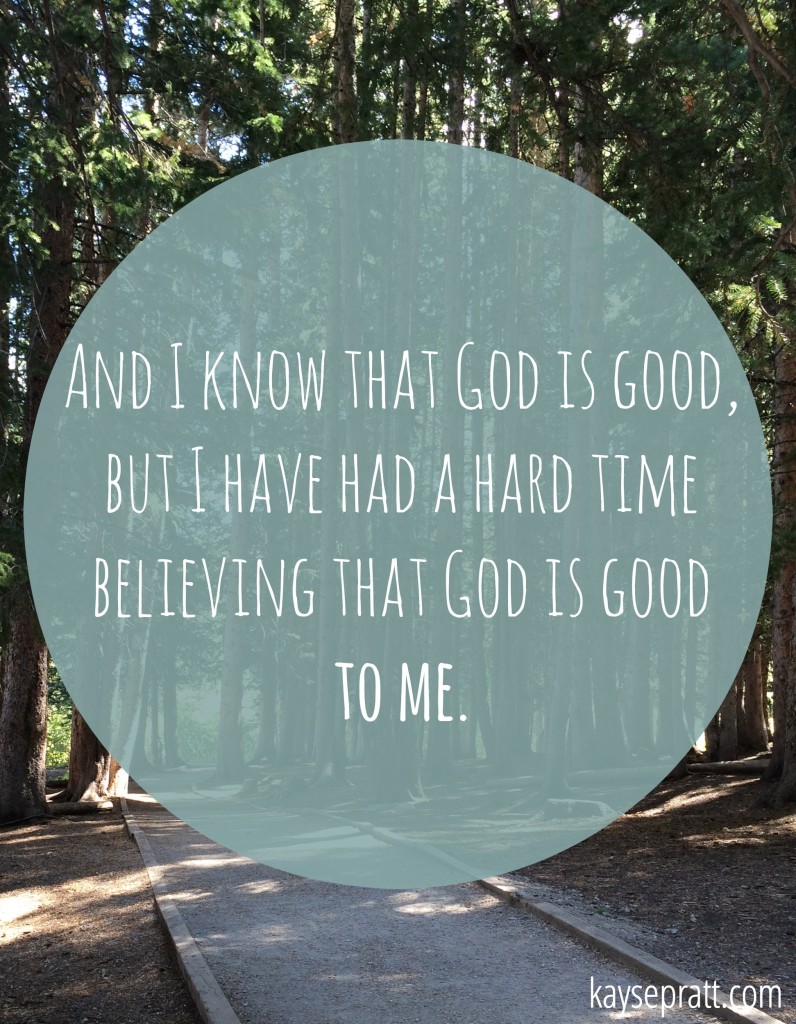 The speaker on the last night of Allume talked about how sometimes we approach others with our fists up, rather than our arms outstretched – even when the arms of others are stretched out to us in welcome. He was talking about our relationships with our neighbors, but I realized that the person I approach with my fists up is God. The things that have happened in my life, the way my plans have fallen through, have left me feeling like I have to protect myself, because I can't trust Him.
But last week, I remembered. I remembered that that is a lie. In the quiet spaces of traveling and reading books and reading the Word and having space to actually hear my own thoughts, He reminded me. In His incredible sweetness, He left His arms stretched out to me and reminded me of how good He is. And He used my own words to do it.
God broke that blood clot apart before it killed me.
The words fell out of my mouth without my permission and it was like He was correcting the story I'd been telling for the last year. And all of a sudden I knew, I knew that I have been so wrong, and He is so good, and He saved me, and why on earth would I keep my fists up to protect myself from the One who saved me?
And I could feel my fists coming down. And the gratitude and repentance all mixed together and overflowed in the tears running down my face. The tears I couldn't control. Because who am I? Who am I to be saved when so many are not? And how can I deny the magnitude of His grace and mercy and pure goodness toward me when it is apparent every second of the day, in the very fact that I can breathe again?
And I can breathe again. Because He saved me from the blood clot and He saved me from myself. And maybe I was a bigger threat than the blood clot ever was.
If you feel like the God everyone says is good is simply not good to you, I want you to know that's a lie. And it would have been a lie even if I'd died that night. His goodness is not dependent on our circumstances. But in this situation, He let me see His goodness. I needed that. And I'm so grateful for it.
I feel a little bit like I've been given new life. One that includes deep breaths and truth. And I'm finding that it's a whole new way to live.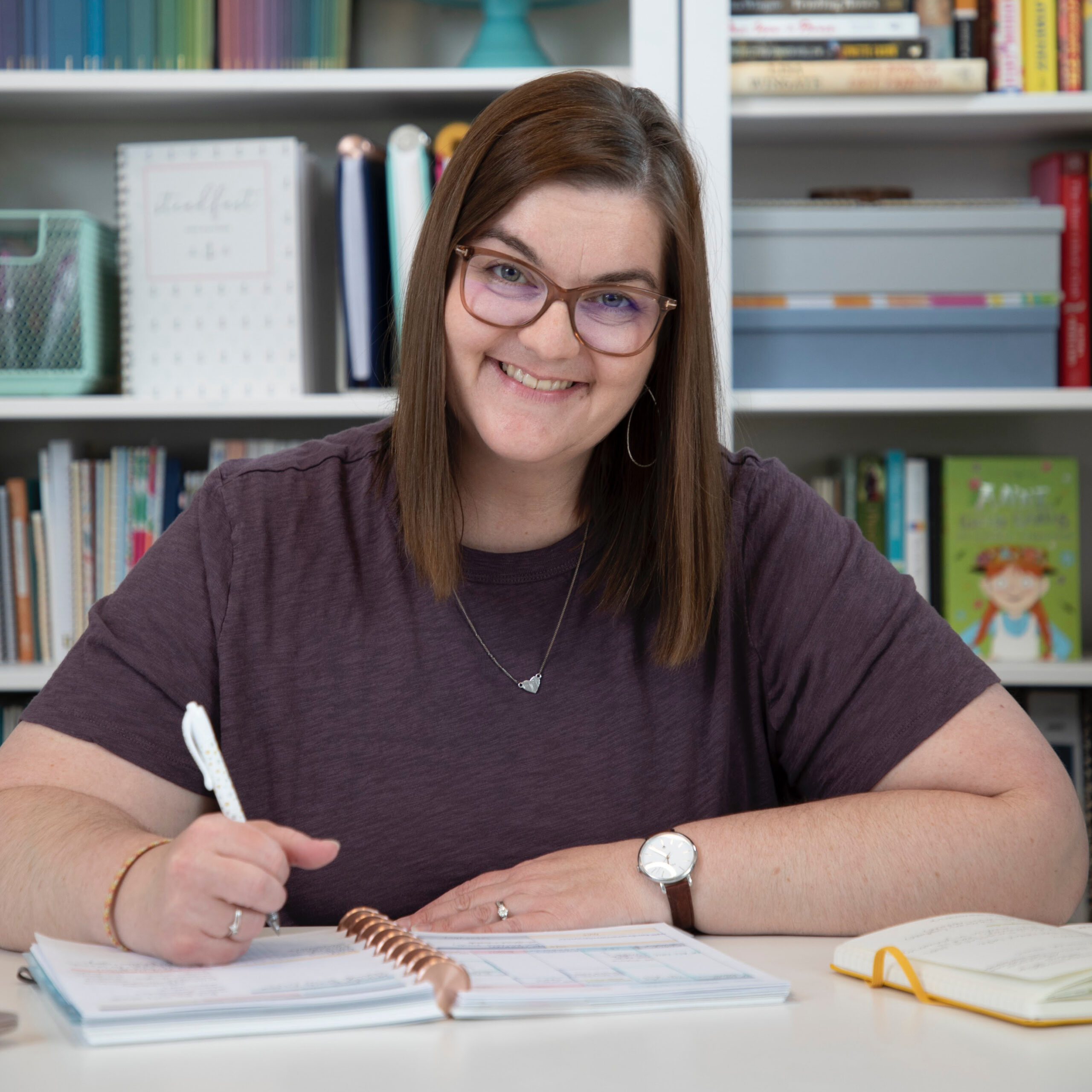 Kayse Pratt serves Christian women as a writer + designer, creating home + life management resources that help those women plan their days around what matters most. She's created the most unique planner on the market, helped over 400 women create custom home management plans, and works with hundreds of women each month inside her membership, teaching them how to plan their days around what matters most. When she's not designing printables or writing essays, you'll find Kayse homeschooling her kids, reading a cheesy novel with a giant cup of tea in hand, or watching an old show from the 90's with her husband, who is her very best friend.