February Bible Reading & Writing Plan!
Hi friends!!
Last month, I offered a monthly plan for reading & writing out Scripture each day. I got so many emails from you all, asking for more, that I am happy to share February's plan with you!
It makes a difference, writing out God's Word. Not only does it give us more time to think on what He's given us in Scripture, it also helps us memorize His Words, and hide them in our hearts. Scripture changes us, and it starts by reading and memorizing it! I'm loving it, and I hope you are too!!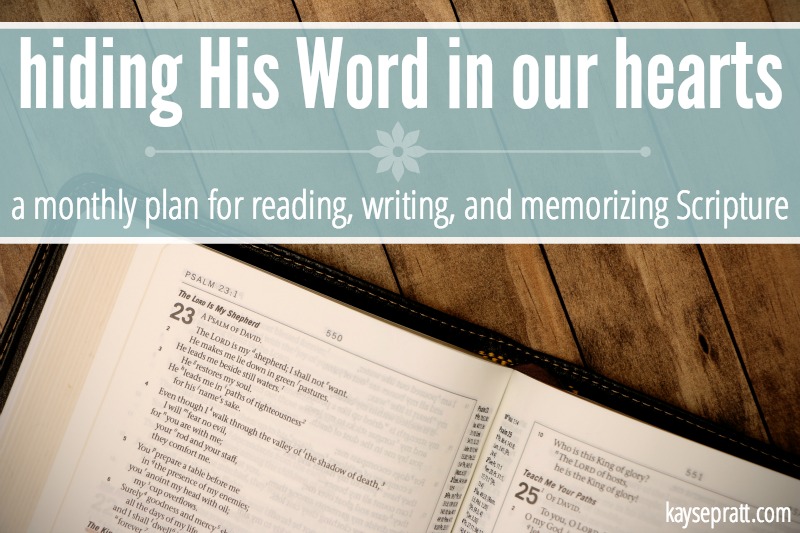 If you're new here, or didn't write along with us last month, let me give you a little overview. We focus on 2-4 passages a month (it's 3 for February), and really dive deep into those passages. We break them apart into bite sized pieces, write each piece out each day, do a little well-timed review, and by the end of the month, we've committed a few more passages of Scripture to memory!
Want to join us? Simply subscribe here and you'll receive an email to confirm. Once confirmed, you'll be redirected to a page with the download links for both the reading plan and the journaling page. (If you're already a subscriber, an email went out on Saturday with the download links! Check your email!)
I'm excited to keep writing through the Bible with you guys! February's plan focuses on God's love for us – something I, for one, need a constant reminder of. Maybe you do too.
Pin It!
Spread the word, and the freebies!! Pin this post on Pinterest!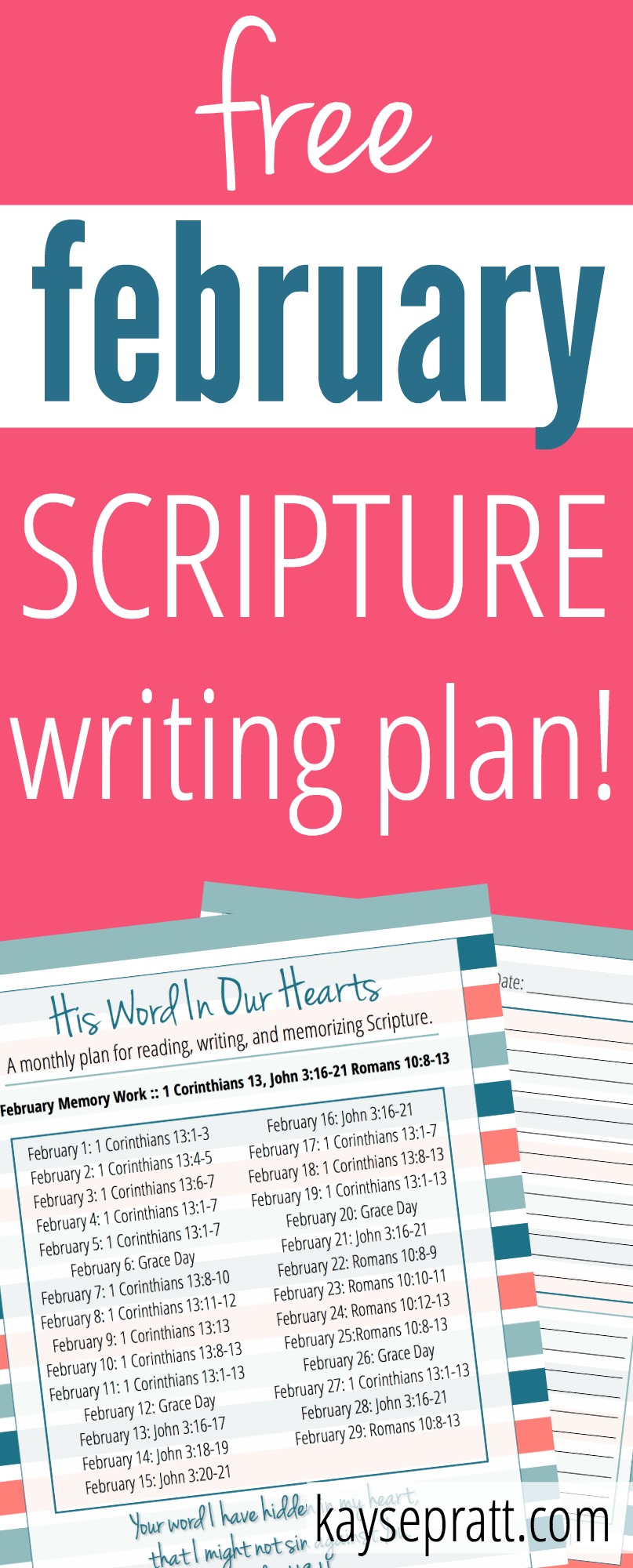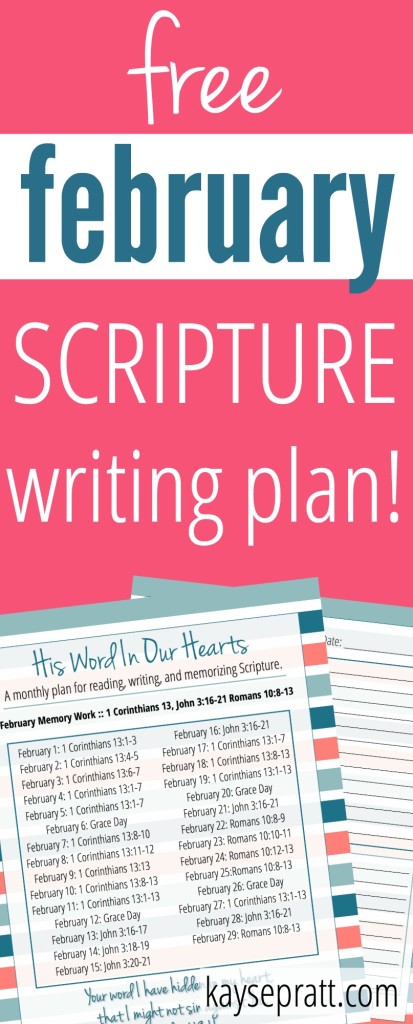 Kayse is a wife, mom, and founder of the Anchored Women community. She writes to help women fight busy, find rest, and build a life that's anchored in Christ. Kayse is also the creator of the S.O.S. Planner, the Anchored Life Kit, and other practical resources that equip women to manage their homes and families in confidence. You can find her writing and her resources at anchored-women.com!