The 10 Best Podcasts For Moms

Jon and I are a little obsessed with podcasts, not gonna lie. We listen to them a lot – especially in the car together. His favorites are a little different from my favorites, so today I'm just going to share with you what I think are the best podcasts for moms! I hope you find a few new podcasts to add to your line-up!
My Favorite Podcasts:
These are my favorites. I listen to them when I'm doing the dishes, or the laundry, or driving in the car. I love them so! Listening to uplifting and inspiring podcasts helps me to "keep my mind on things above, not on earthly things", like Colossians reminds us. I'm grateful for these podcasts, and I'd encourage you to listen too!!

At Home With Sally – I love this podcast. Sally Clarkson has so much wisdom as a seasoned mom, and I come away from this podcast inspired, refreshed, and having learned something! She hosts with Kristen Kill, who is so sweet and soft-spoken. I look forward to listening to this podcast every week!
My Favorite Episode: Discipleship is Heart Work
---
Read Aloud Revival – I'm a new listener to Sarah Mackenzie's podcast, but I love her love for books! She shares some great encouragement for raising up readers, and her author interviews are so interesting!!
My Favorite Episode: Reading Aloud With Toddlers Underfoot
---
God Centered Mom – When I listen to Heather MacFadyen, I feel like I'm listening to a friend chatting across the table. She's a regular mom, just like me, and she interviews other moms and Christian leaders, sharing their insights and best tips for living a God-centered life as a momma. Love it!
My Favorite Episode: Saying Yes In Your Mess
---
Inspired To Action – I feel very similarly about Kat Lee, who has created the ITA podcast. Her ministry is for equipping moms to be the best moms they can be, confident in the Lord's plan for them and their families. Kat interviews moms, authors, and other leaders as well, and I'm always inspired by this podcast!!
My Favorite Episode: Fear-less Motherhood with Kayla Aimee (Kayla's book is one of my favorites!!)
---
Dave Ramsey – This podcast has nothing to do with being a mom, but it always encourages me to keep working hard to stay true to our budget, and be responsible with our money! Plus, I always learn a lot about different aspects of our finances – something I could stand to know a little more about!
My Favorite Episode: Basically all of them. They are all educational and entertaining!
Reader Favorites:
I asked in our Hope Community group about your favorite podcasts, and these kept popping up in your comments! I added a couple that I've been meaning to listen to, and I think we've got a pretty great list!!

She Finds Truth, with Angie Wagner – I haven't listened to this one yet, but it's at the top of my list this week. I've been reading through Angie's blog, and I'm loving how grounded she is. Here's what she says about her podcast, "I promise no bossy old ladies and no burden-bearing. But lots of God's goodness as He has poured it out to us in His Word. And matter-of-fact conversation about regular ol' life." Sounds great, right?!
---
Mud Stories, with Jacque Watkins – I've known Jacque through blogging for a few years now, and she is always so kind and genuine. Her podcast is encouraging and inspiring. Here's what she says about it, "We'll talk about how God meets us in our suffering, how His grace sees us through our difficulty, and how His mercy finds us in our failure. And we'll explore all the ways God redeems and restores situations by hearing inspirational words from others' lives–words born out of their very own adversity. In the end we'll discover how God works even the most difficult circumstances for our good, in His time." Find it here!
---
Homemaking Foundations, with Jami Balmet – Jami is one of my sweetest blogging friends, and she has such a heart for encouraging women in the Gospel, especially as we grow our homes and our families. This podcast is so very encouraging and inspiring!! Listen here.
---
The Busy Mom, with Heidi St. John – I haven't listened to this one either, but a bunch of you recommended it!! It looks like the topics are pretty widespread, from faith to homeschooling to finding contentment at home. I'm excited to listen in – I'll have to try it out soon! Listen here.
---
Mom Struggling Well, with Emily (Don't hate me, but I can't find her last name anywhere! Who knows it? Share it with me!) – I already feel like I'm going to love this podcast. Emily interviews moms struggling with a specific topic – anger, grief, adoption, perseverance, etc. Real life moms, not crazy famous people. I love this. Listen here!
What are your favorite podcasts? 
Pin It!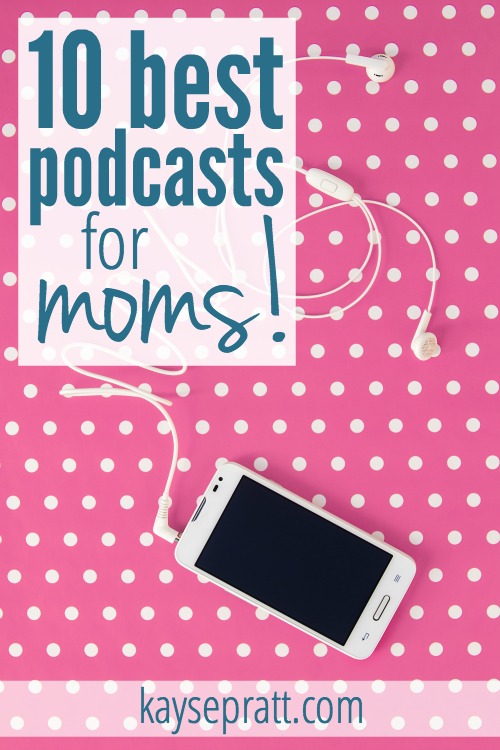 You Might Also Enjoy…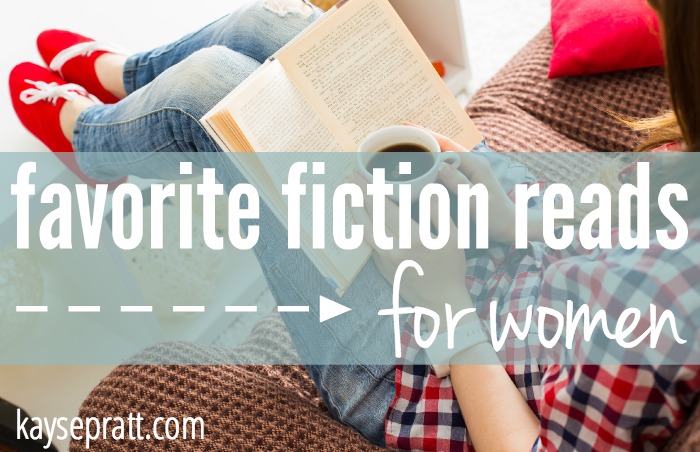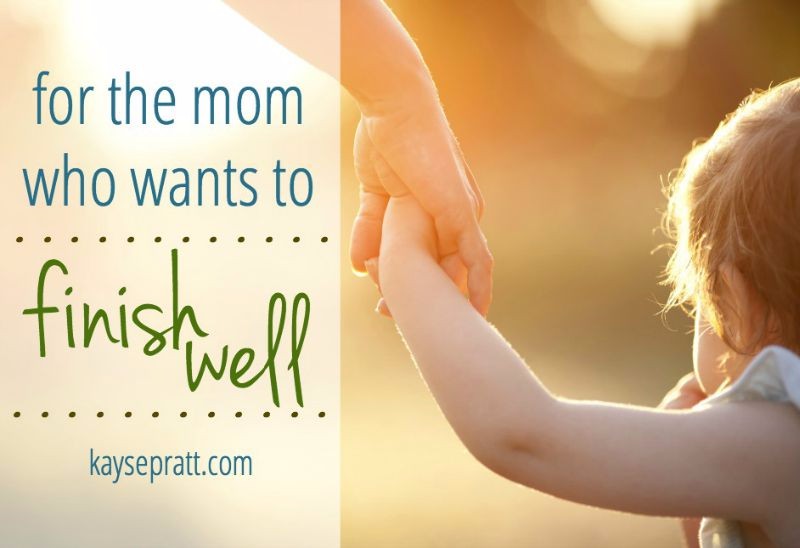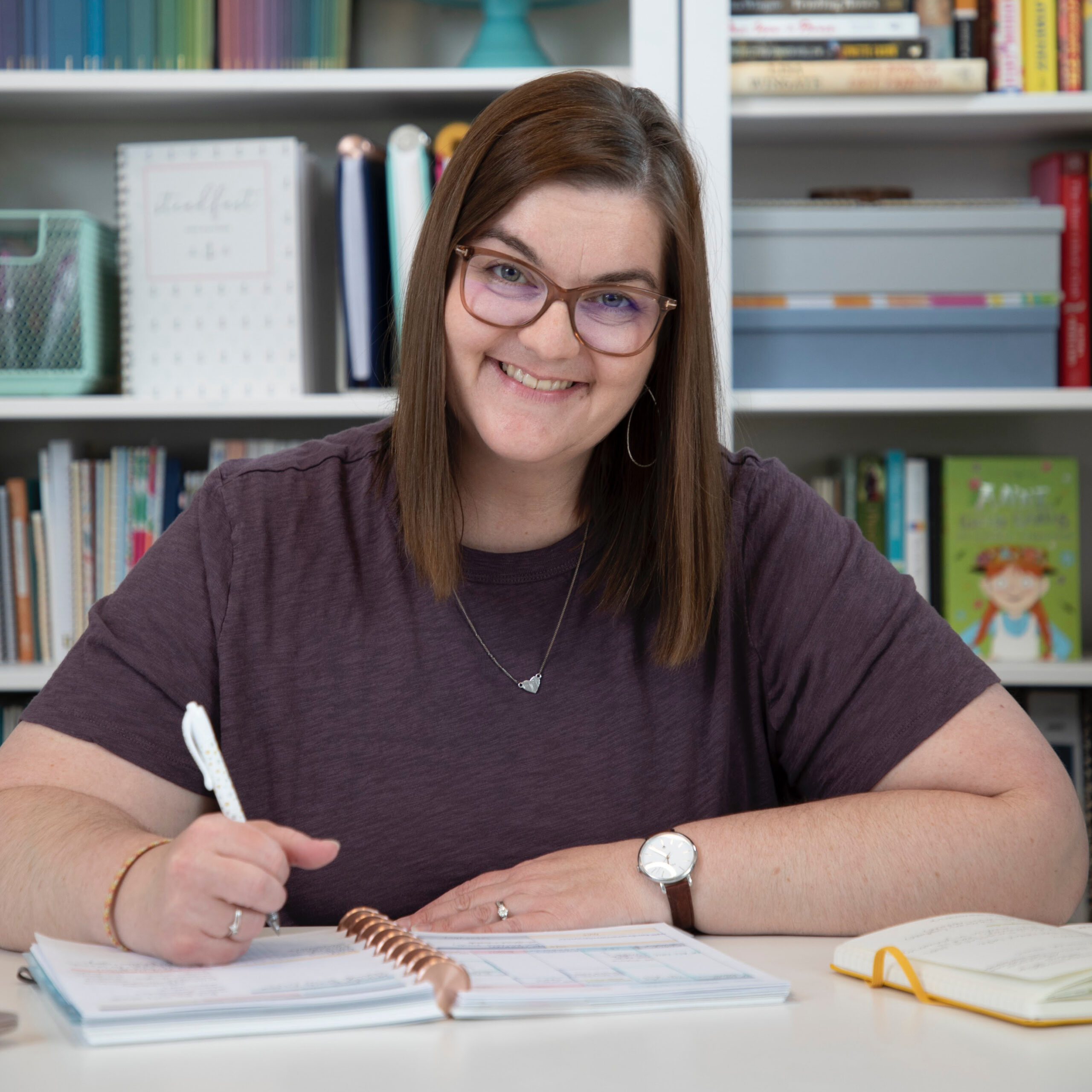 Kayse Pratt serves Christian women as a writer + designer, creating home + life management resources that help those women plan their days around what matters most. She's created the most unique planner on the market, helped over 400 women create custom home management plans, and works with hundreds of women each month inside her membership, teaching them how to plan their days around what matters most. When she's not designing printables or writing essays, you'll find Kayse homeschooling her kids, reading a cheesy novel with a giant cup of tea in hand, or watching an old show from the 90's with her husband, who is her very best friend.