Finding rest in simple routines
This morning, I woke up, took a shower, and met my daughter in our loft by 6am. We have been meeting each morning to read God's Word together. I'm teaching her a little about how to read the Bible & take notes, and she's teaching me a little about patience. 🙂
What I've noticed since we started this simple morning routine together, is that my daughter is more herself in the mornings. Before we began this routine, we were dealing with some tough attitudes, grumpiness, and uncharacteristic push-back from her every morning. She was waking early, starting some kind of project in her room, and would be very upset when it was suddenly time to stop what she was doing and get dressed.
I realized that her irritation (that would seep into every area of our morning) was really rooted in the fact that she had started something that she thought was important, and then was getting "interrupted" because we had to actually get ready for school. I realized she needed a different sort of start to her mornings.
So, we began to meet to read the Bible together. Every morning. There's a clear start time (6am) and end time (6:30am), and she knows exactly what we'll be doing – both during that time, and immediately after. There's no guesswork anymore about what's going to happen in her morning. We read together, then she gets dressed, eats breakfast, packs her lunch, and we head out the door.
This morning, when she came out to meet me for our Bible time, she snuggled up against my arm and said, "I love our mornings now."
And I do, too.
Before, when Emily woke up, her options were endless. Should she color? read? draw? play pretend with Nathan? write a story? She could have chosen anything to do in the time before she needed to get dressed.
And that variety of options can be overwhelming to a girl who takes her sweet time & energy making decisions.
So simplifying her morning by giving her ONE choice has made all the difference.
The routine has brought rest to her soul. And, by extension, to the rest of our family!
Aren't we all the same way? Don't we feel overwhelmed when we are faced with an entire day, an unorganized list of things to do, and no direction? Don't we crave a structure of simplicity that allows us the freedom to give one thing our focus at a time?
I sure do. And the single act of establishing simple routines has helped me immensely.
Without routines in place in my home and life, this last year would have been impossible. I struggled with anxiety and depression in a big way in 2019, and that, along with a number of other stressors that seemed to hit all at once, could have easily derailed our whole family.
But because I had routines in place (and because I knew how to establish new routines in a simple and doable way), our home stayed under control. I made progress on my mental health issues. I continued to grow in my faith. And everyone had clean clothes and full bellies.
I call this a win.
This is the power of simple routines – easy rhythms throughout your day and week that keep you steady even when life feels crazy.
So, today I thought I'd share three of my most impactful routines with you!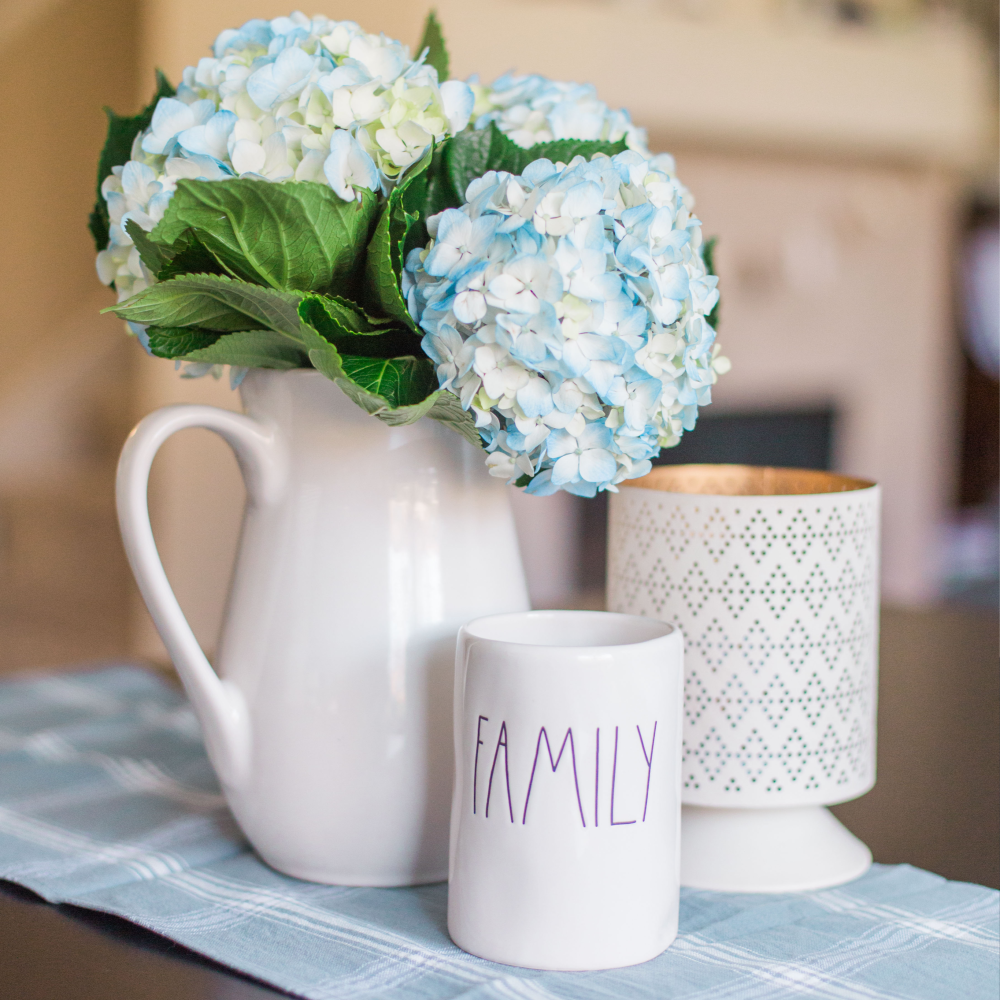 Laundry
I like to do laundry one load a day. Personally, laundry is my nemesis, so leaving it all until one day a week just means I never get it done because I'm dreading it. Keeping up with just one small load a day has been life changing.
However, let's be honest – life happens and some days you don't get to the laundry! When that occurs, my routine is now to STOP and take one day to catch up on all the laundry, bringing me back to ground zero. Instead of plowing ahead, I stop and reset, so that I can quickly pick back up with my regular routine the next day. (In fact, I'm doing this today!)
---
Bible Reading
I love reading my Bible first thing in the morning, but that's not been realistic for me lately. I'm reading it with Emily first thing, but that doesn't leave any time for me to do my own personal study. And I really need that time in the Word by myself, journaling and praying through what I'm reading.
So instead, I've been reading as soon as I get home from dropping the kids off at school. Before I sit down to do work, or clean the house, I spend a little time in God's Word. This one routine keeps me grounded and fills my soul every day. I heard someone say on a podcast yesterday, that the more you get into God's Word on a regular basis, the more you need it, and the easier it is to say no to other things. I have found this to be very true! Working on making a routine into a habit actually makes you WANT to keep on doing it.
---
My Own Bedtime + Reading for Fun
Reading is one of my favorite things to do, but as a mom it's easy to feel like we don't have time for our favorite things anymore! Last year, I realized that reading had gone missing in my life. I also realized that I was staying up way too late doing dumb things like scrolling Facebook or binge watching Netflix shows I'd already seen. So, I combined two needs (going to bed on time, and reading for fun) into one routine!
Now, I try to be in bed by 9, and I pick up a book to read for fun. This is not time for me to read heavy books about faith or parenting or marriage. This is strictly fiction reading time for me! And now I look forward to it every night – plus I'm getting to bed way earlier! I can rarely keep my eyes open past 10, and since I'm already in bed it's much easier to just turn over and go to sleep!
---
These three simple routines have significantly improved my life! I am not stressing about undone laundry all the time. I am in God's Word most days (which impacts every aspect of my life), and I'm both getting enough sleep AND doing something I enjoy every day. Simple routines, huge impact.
And, just like Emily, I find that the biggest impact of sticking with these simple routines is rest. Rest for my mind (less options = less decisions!) and rest for my soul (knowing things are being taken care of – including you).
You can do the same!
When you're thinking about what simple routine you might want to implement in your life, consider these questions.
What is the biggest pain point in my week?
This is where you need to start. Where are you struggling on a daily or weekly basis? What is the ONE THING you find yourself frustrated about every day? 

Identifying and a

ddressing a current issue in your life will help you start looking at routines as a tool to help you solve the real problems you're facing each day.
What needs to happen FIRST?
Before you can actually address that pain point, however, you need to take a step back and assess the situation, determining what needs to be done FIRST. Are there steps you need to take to give yourself a clean slate to attack that pain point? Take some time to think through those.
How can I create a routine to alleviate that pain point and simplify this aspect of my life? This is where you brainstorm the heck out of your ideas, and implement something that you think might work! Do not be afraid to try something for a while, and then go back and reassess & try something new!
Your turn! I'd love to hear your thoughts on how a simple routine might bring some rest your way. Where are you going to start? Share with us in the comments below!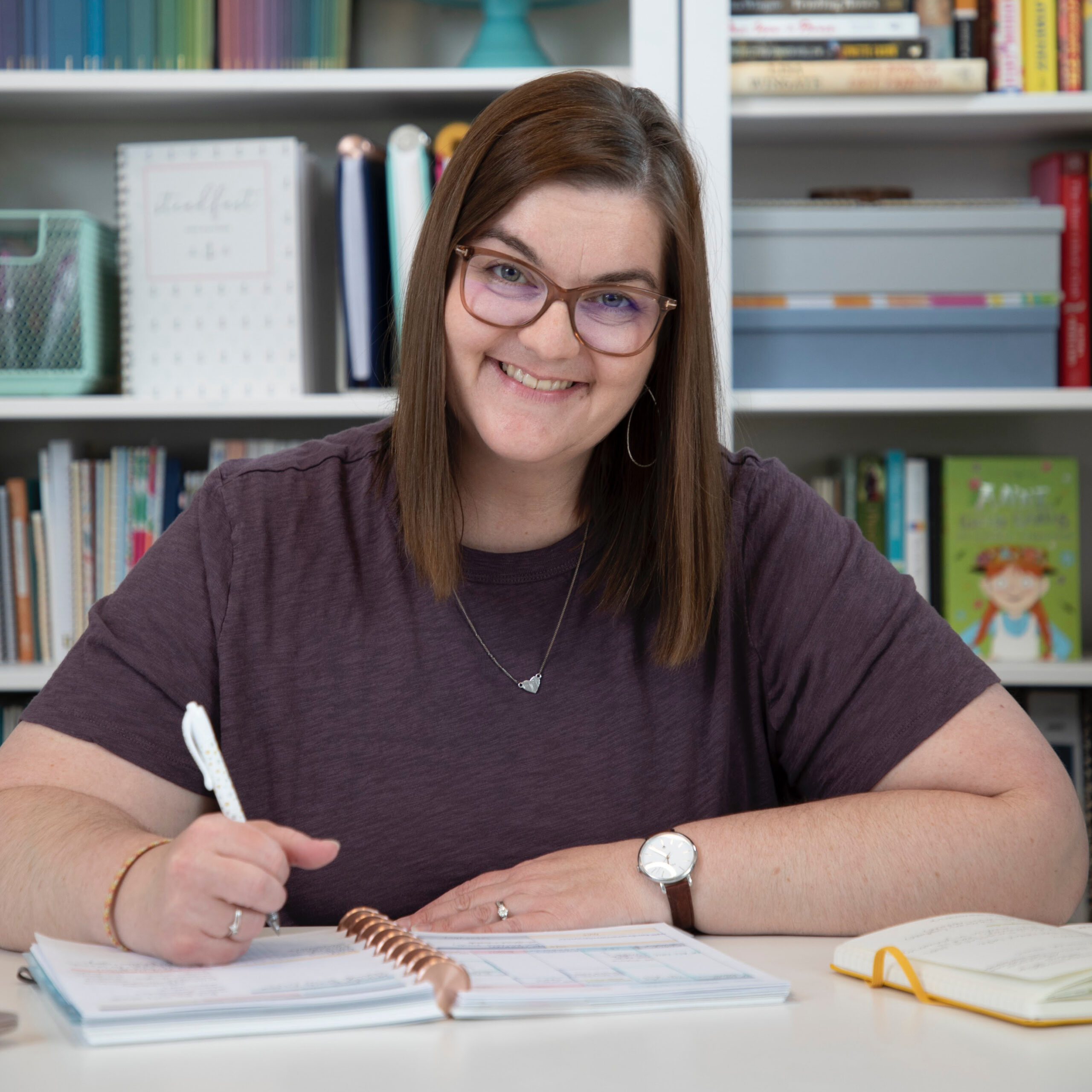 Kayse Pratt serves Christian women as a writer + designer, creating home + life management resources that help those women plan their days around what matters most. She's created the most unique planner on the market, helped over 400 women create custom home management plans, and works with hundreds of women each month inside her membership, teaching them how to plan their days around what matters most. When she's not designing printables or writing essays, you'll find Kayse homeschooling her kids, reading a cheesy novel with a giant cup of tea in hand, or watching an old show from the 90's with her husband, who is her very best friend.