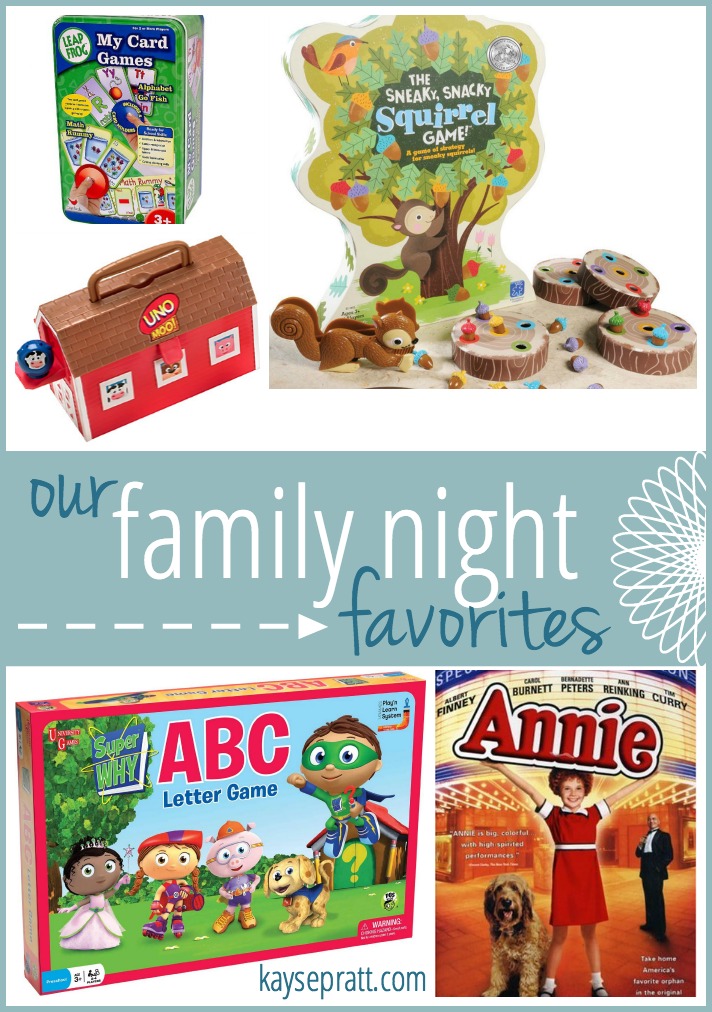 Today is Jon's first day of his THREE WEEK CHRISTMAS BREAK! He generally works about a 60 hour week, and we don't see a whole lot of him during the school year. So yes, I've been unbelievably excited for some good quality family time!
As the kids get older, we've been starting to do Family Fun Nights on Friday nights. We'll pick a movie or grab a game, and hang out as a family. Emily gets to stay up a little later, and we grab some popcorn and hot chocolate. It's a lot of fun, and it kicks off our weekend well.
So, today I'm sharing a few of our Family Night Favorites! I hope you find something that your family can use too!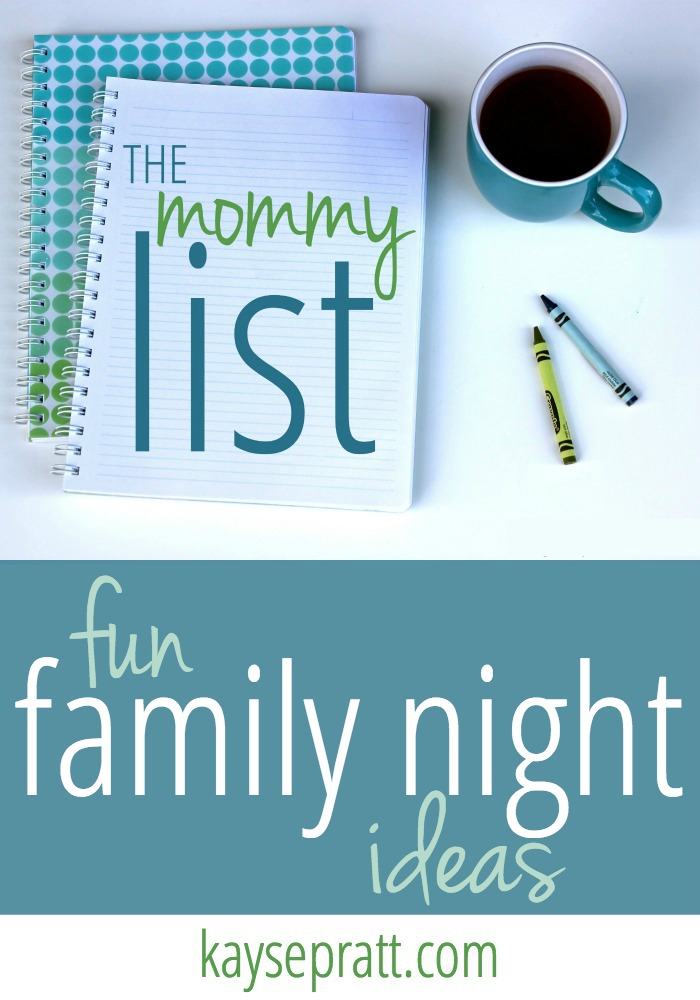 Our Family Night Favorites:
1. Game Night – Lately, we've been trying to turn off the tv and play some games with Emily. Nathan's still too young for this, really, but Emmy's at a great age for it! Here are a few of our current favorites: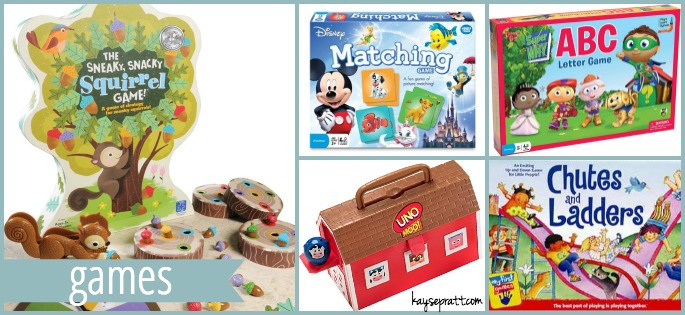 The Sneaky Snacky Squirrel Game | Disney's Memory Game | Super Why's ABC Game | Uno Moo | Chutes & Ladders
2. Card Night – 
Jon and I love cards. We used to play a lot of cards at Starbucks on date nights! And in my family, we grew up playing cards. We especially love Rummy!! So, when I found some tin boxes of card games for kids, you better believe I picked them up!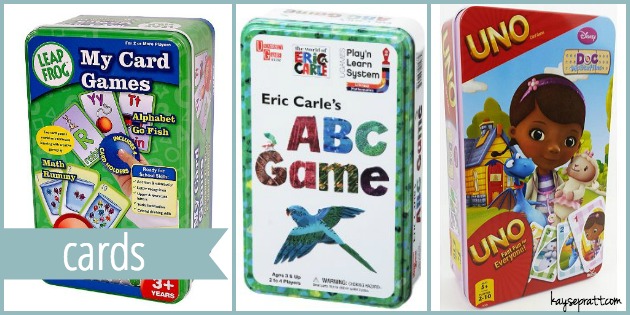 LeapFrog Math Rummy & ABC GoFish | Eric Carle's ABC Game
 | Doc McStuffins Uno
3. Movie Night – We really are trying to turn off the TV more, but for those nights that call for popcorn and a movie, here are some of our favorites! And yes, we are big on musicals around here – they're kid-friendly and music-director-(Jon)-approved.

Annie | Enchanted | Frozen |  The Music Man  | Joseph and the Amazing Technicolor Dreamcoat
ALL family nights are always accompanied by popcorn and hot chocolate, of course!
It's your turn!
Are you ready to link up? Create your own list & post it to your blog, then come back here each week and link your post up below! In order to link up, you'll also need to link back here, and the easiest way to do that is to include The Mommy List button on your post! Just copy the code below and paste it into the text of your post. Easy Peasy! And don't forget to visit our other linky friends on this post and leave them some comment love!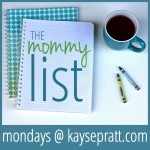 Or just grab the image below, use it in your post, and link it back to this page!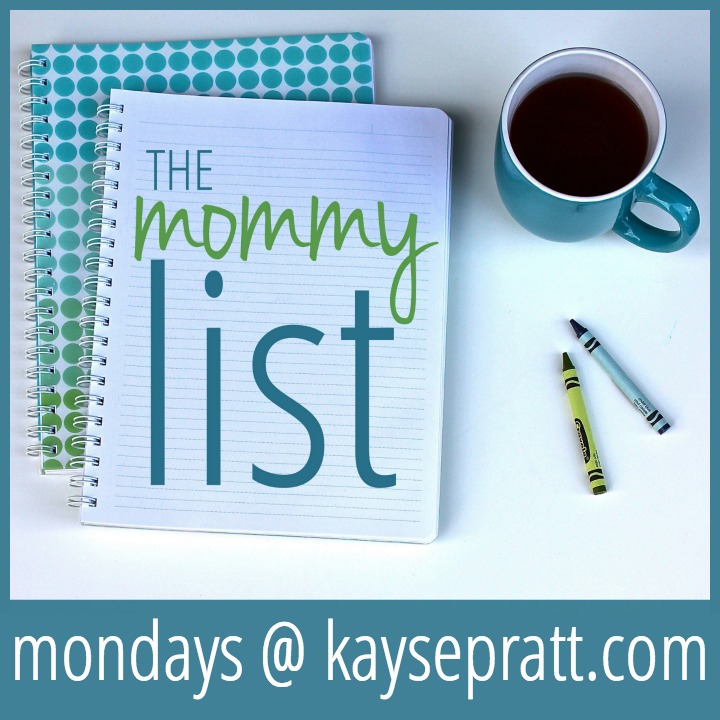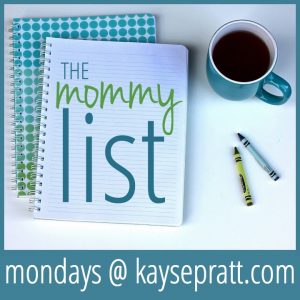 Or, if you don't have a blog, share your favorites in the comments below!
And join us next week when we link up our Top 10 Books of 2014!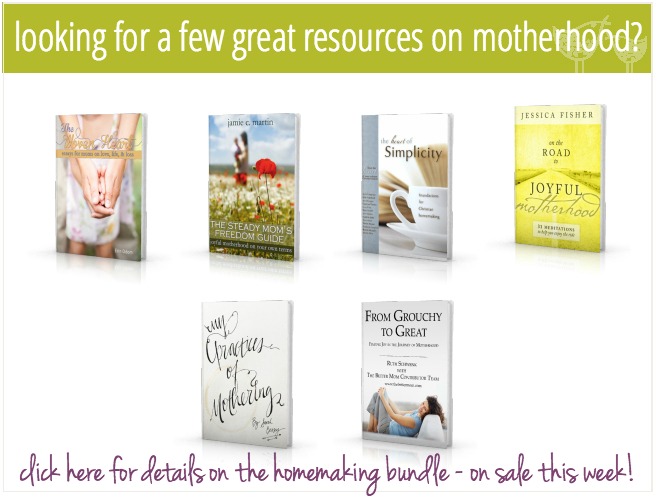 *Disclosure :: This post contains affiliate links. Thank you!
What are YOUR favorite family night activities?
Kayse is a wife, mom, and founder of the Anchored Women community. She writes to help women fight busy, find rest, and build a life that's anchored in Christ. Kayse is also the creator of the S.O.S. Planner, the Anchored Life Kit, and other practical resources that equip women to manage their homes and families in confidence. You can find her writing and her resources at anchored-women.com!