The Ultimate Planner Review
Want to cut right to the chase and learn which planning system I've fallen in love with and used for the last year and a half? Scroll to the bottom or click here to find out right now!
---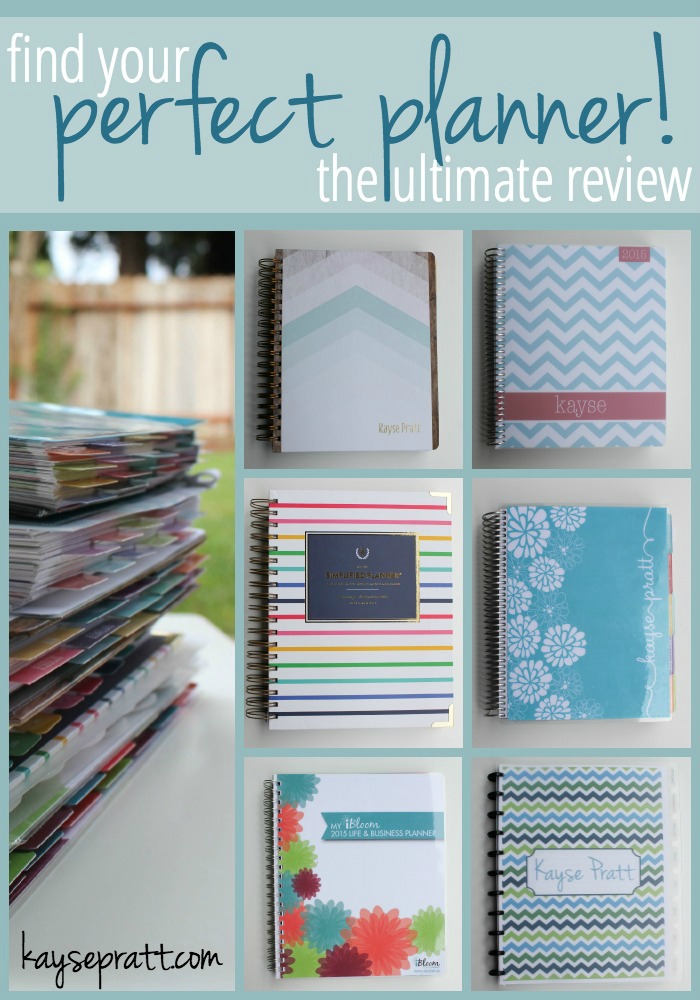 Planners. I love them.
I love getting organized, and color-coding, and writing everything out. I love planning for the year and setting goals and working toward something.
And, so, I love planners, because that's where I get to do all of those things!!
But go to search for planners on google, and you'll come up with a billion different options. There are a few that stand out, a few that people have compared with others, but when I searched, I could not find a comprehensive review of planners, something that compared more than 2 planners at a time.
So, I give you the Ultimate Planner Review!
I gathered 6 different planners, all of which are highly esteemed in the online world, and set out to find the best planner for myself, and the best planner for you! The one that's right for you may not be the same one that I'm in love with, so each planner will include the pros, cons, an overall summary, and a recommendation of what kind of person might love that specific planner. And photos, of course!
Ready to find your perfect planner? Let's do it!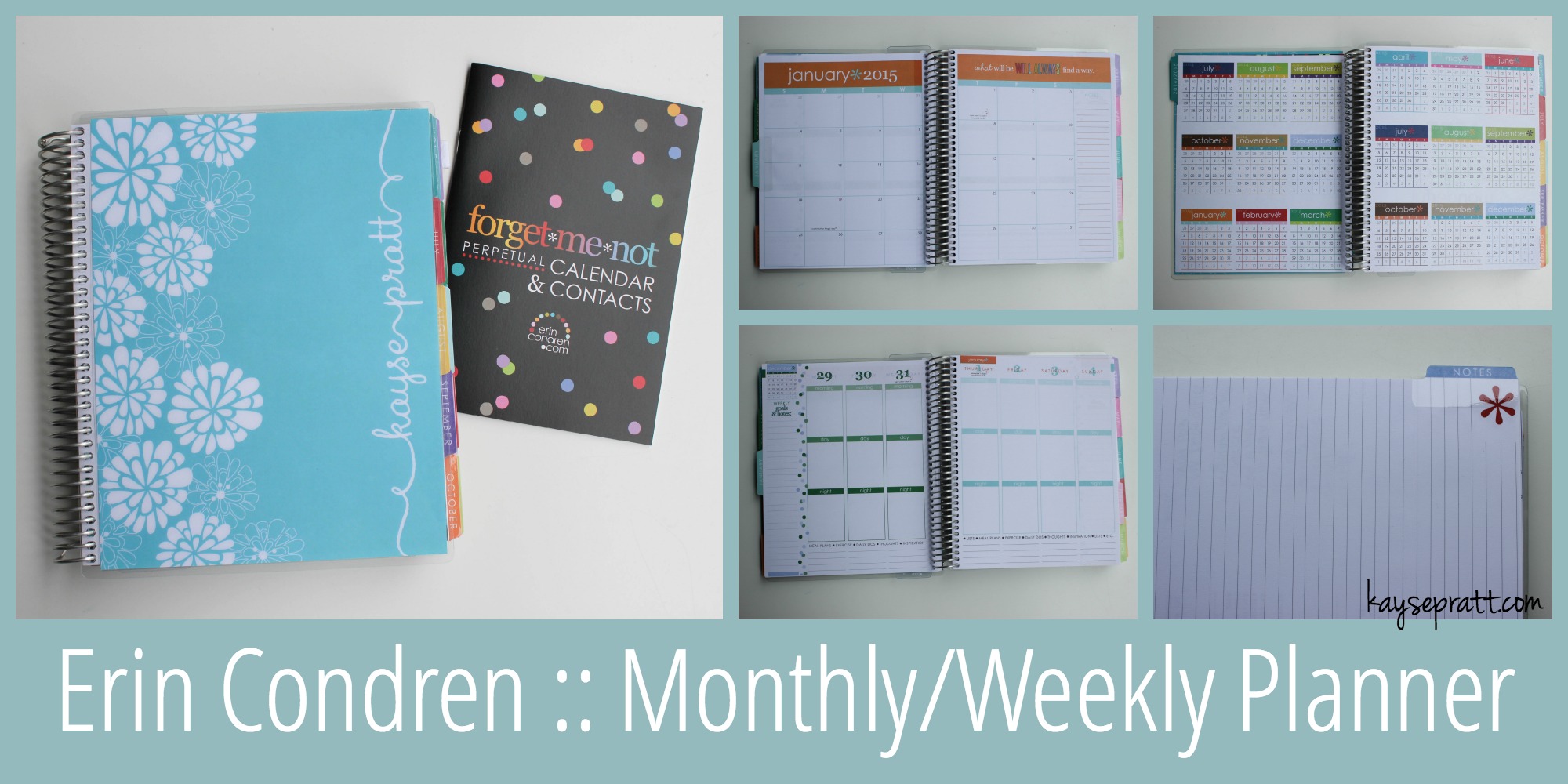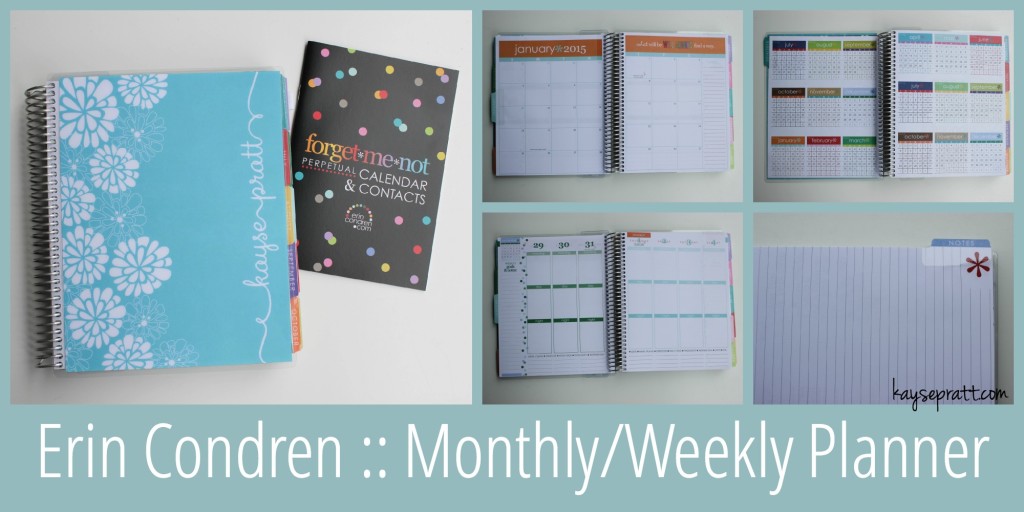 I've used the Erin Condren Life Planner for the last three years, and loved it. I love everything Erin Condren, really, from her Functional Family System to notepads to iPhone covers to lesson planners & more! I LOVE EC. So, naturally, I've always chosen the Life Planner for my planner. I color code my entries according to their category (each member of the family, homemaking, blog stuff, dōTERRA stuff, meal planning), and organize my days that way.
I don't love the way each day is divided, especially now with 2 kids, a blog, and a business to run! But in the past, the colors & cuteness have more than made up for the growing lack of functionality in my own life. Take a look!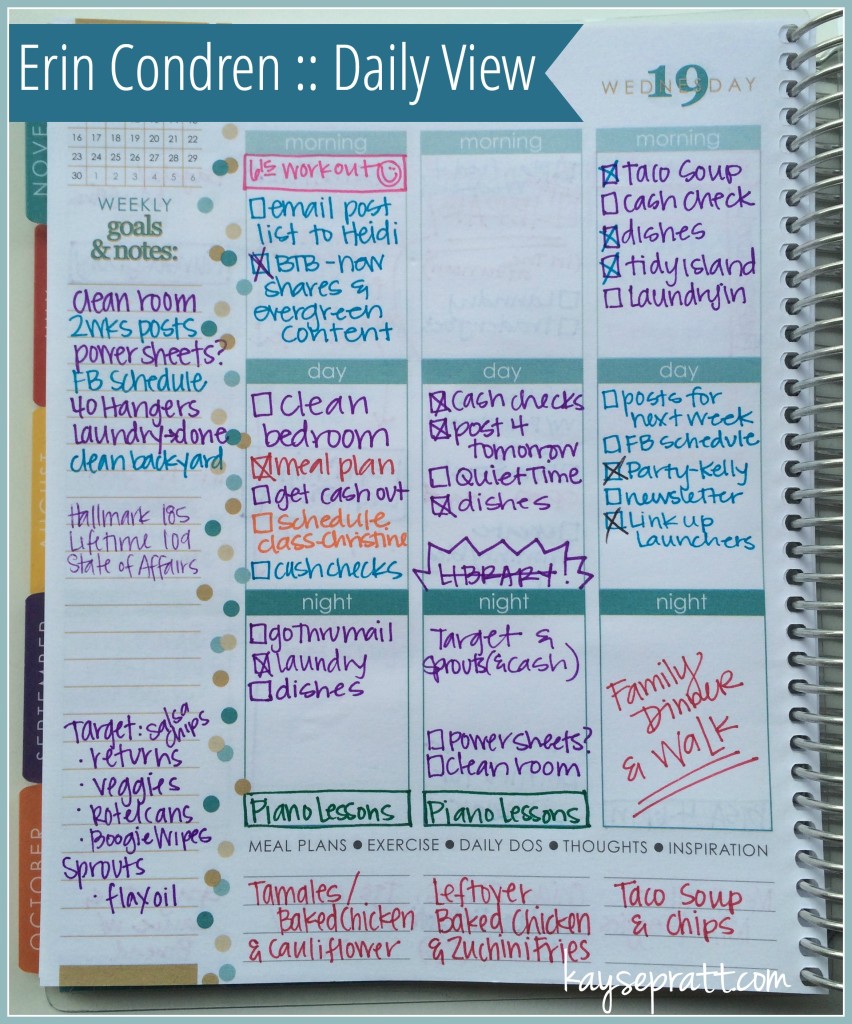 Pros:
It's beautiful, bright, and colorful! Plus, you can personalize it with your name & even photos.
It's thorough. With the weekly layout plus a monthly calendar, it's easy to organize and chart your schedule. There's also a place for a perpetual calendar, contacts, pages for notes, and more.
Freebies! This comes with a ruler/bookmark & personalized gift tags and play date cards in the back. Love it.
Extras! You can purchase coordinating pens, a pen holder that sticks onto the last page of the planner, and a cute band that will hold the planner together. And EC makes all KINDS of products, including a family planner system, calendars, iPhone cases, and more, so you can actually purchase everything you need in the same color scheme and pattern, so your whole life is coordinated.
Nice section at the bottom for meal planning.
Great space on the side for weekly notes and goals.
Cons:
Currently, you can only purchase the planner in the morning, day, and evening format. If that doesn't work for you, this planner isn't going to work for you.
It's pricey. But if you're a new customer, you can save $10 when you order through this link & sign up for her email updates.
There is no place for yearly goals, or other planning features, and ideally there needs to be a few more pages for notes in the back.
Conclusion:
As much as it pains me to admit, the EC Life Planner just doesn't fit my life right now. The divisions into morning, day, and evening are no longer the way I organize my day, and it's just turning into a big to-do list each day. I need something with a little more structure & space. However, I'm changing a few things up and turning this Life Planner into my new Blog Planner! I need less space for blogging info, and having a separate planner for writing & blogging will help me stay better organized (I think). I'm excited that I still have a reason to use this planner, and am looking forward to getting more organized in my writing.
Who Might LOVE the EC Planner?
Students
Stay-at-home moms
Working moms
Anyone who already has a set structure for the day and doesn't need help with that
---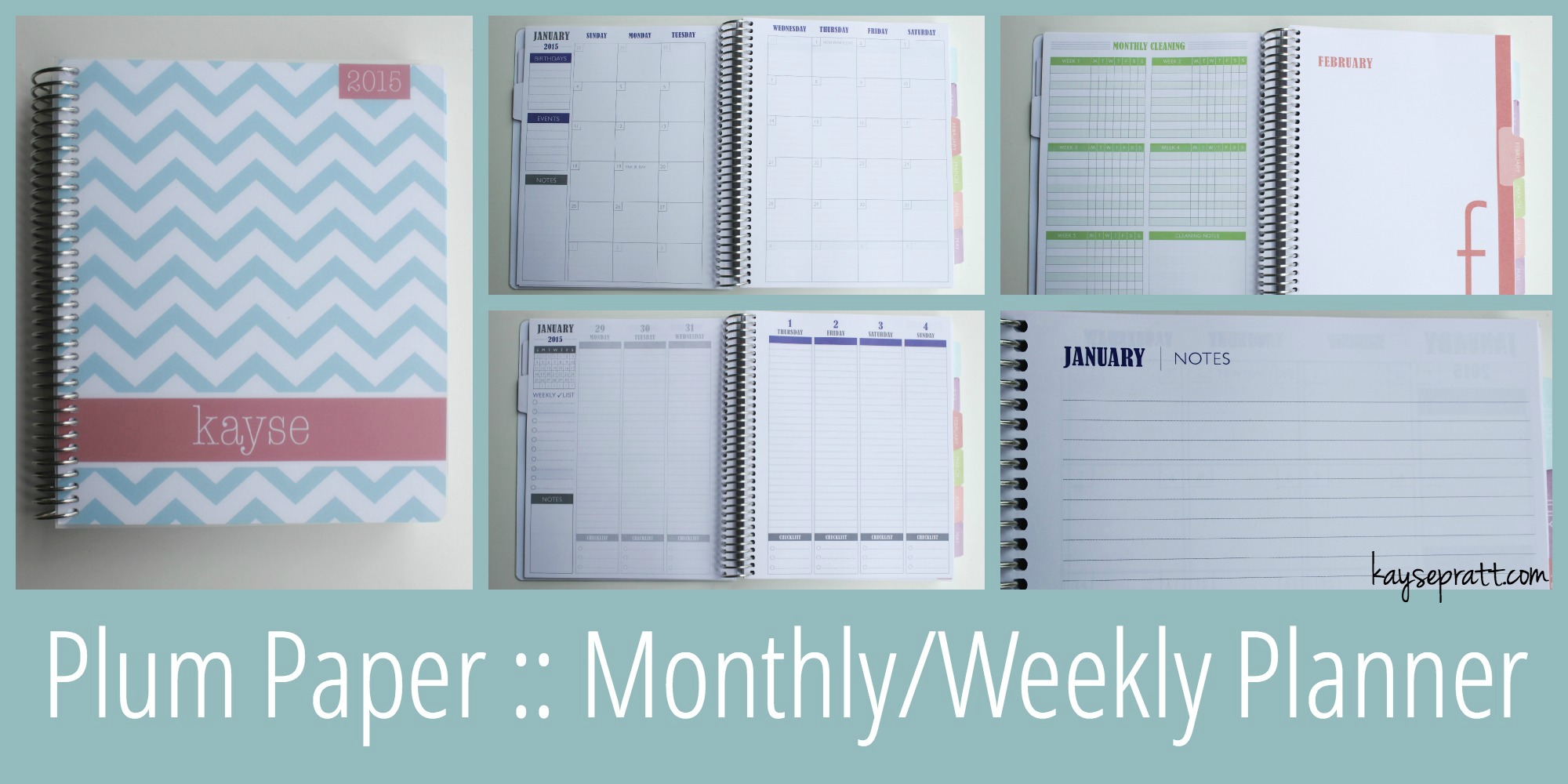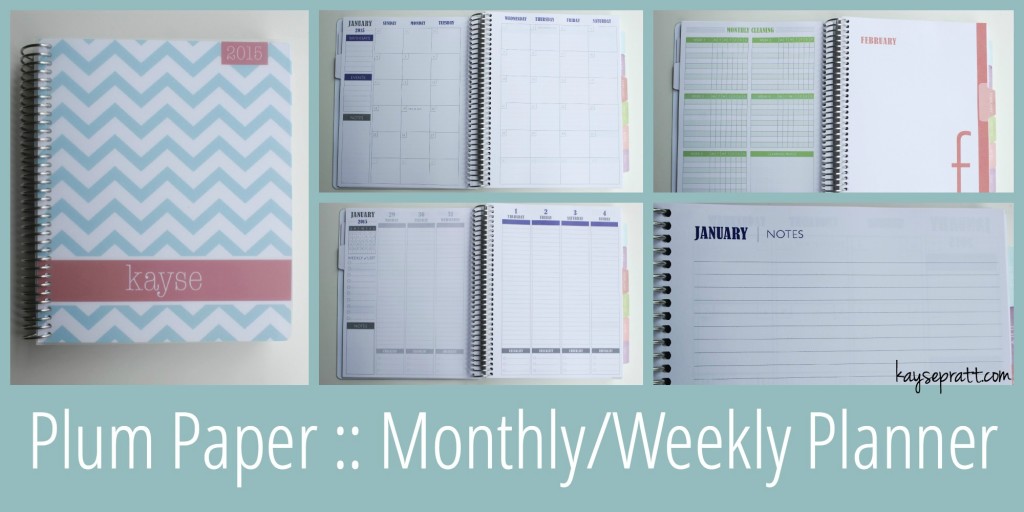 I was really excited about the Plum Paper Planner. It's very similar to Erin Condren, but gives you four options for the weekly planning pages!! Plus, it also includes a full page of notes at the beginning and ending of each month, AND you can add is EXTRA note pages and a monthly cleaning page. Win! I absolutely LOVE how customizable this planner is – Plum Paper has done a great job of catering to every type of person.
I ordered the pages that included a long vertical view of the day, with no divisions, thinking this would work well for my color coded to-do list. It totally does, but still leaves me with just that – a to-do list. I really love the weekly and daily checklist, but there wasn't any designated space for meal planning.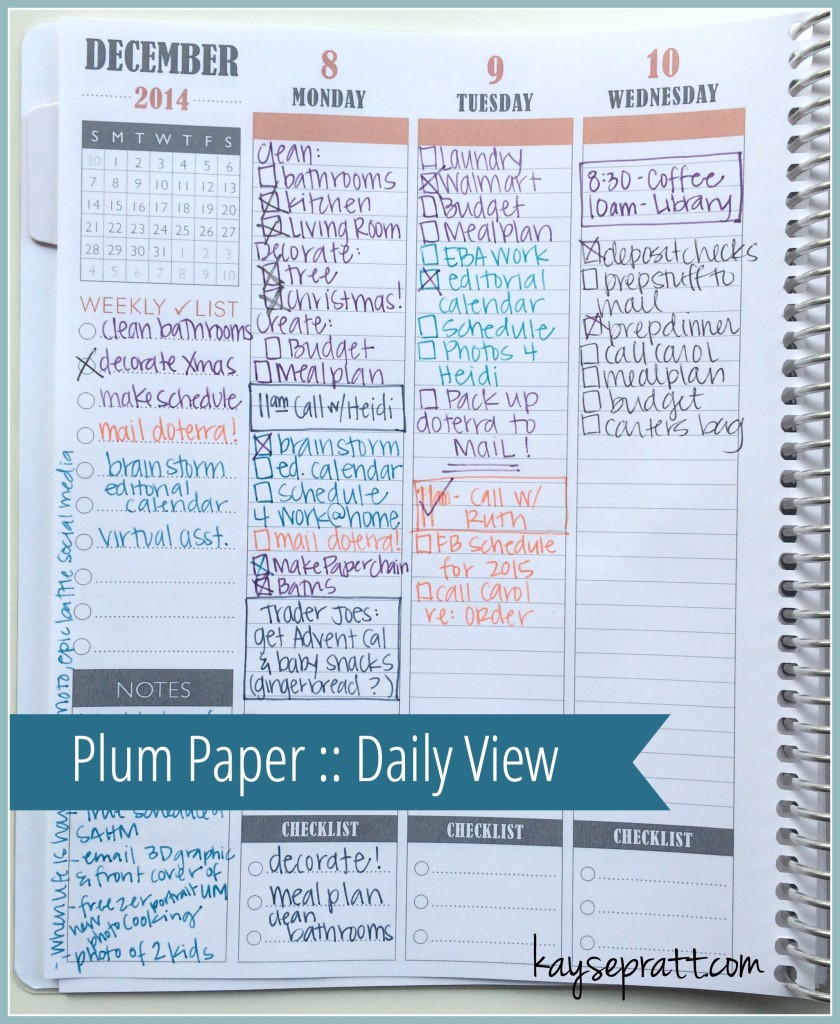 Pros:
Four options for planning pages. (WOW!)
Full page of notes at the beginning and ending of each month, with option to add more!
Option to add the monthly cleaning checklist into the month as well.
More affordable than the others, PLUS they are offering a 10% discount to KaysePratt.com readers if you use the code KAYSE10 – yay!!!!
Checklist each day for too 3 things you needed to do.
Cons:
No place for meal planning.
No designated place for goal setting, although you could use the note pages for that.
Conclusion:
Overall, this is an AWESOME planner, and is WAY more affordable than most of the other options I found. And for how customizable it is, the price truly is amazing. I loved the versatility of this planner, but I still needed something with a bit more structure. This could work well for a blog planner too, especially with how many note pages are in each monthly spread.
Who Might LOVE the Plum Paper Planner?
Students
Stay-at-home moms
Working moms & Work-at-home moms might really love the hourly schedule layout for each day!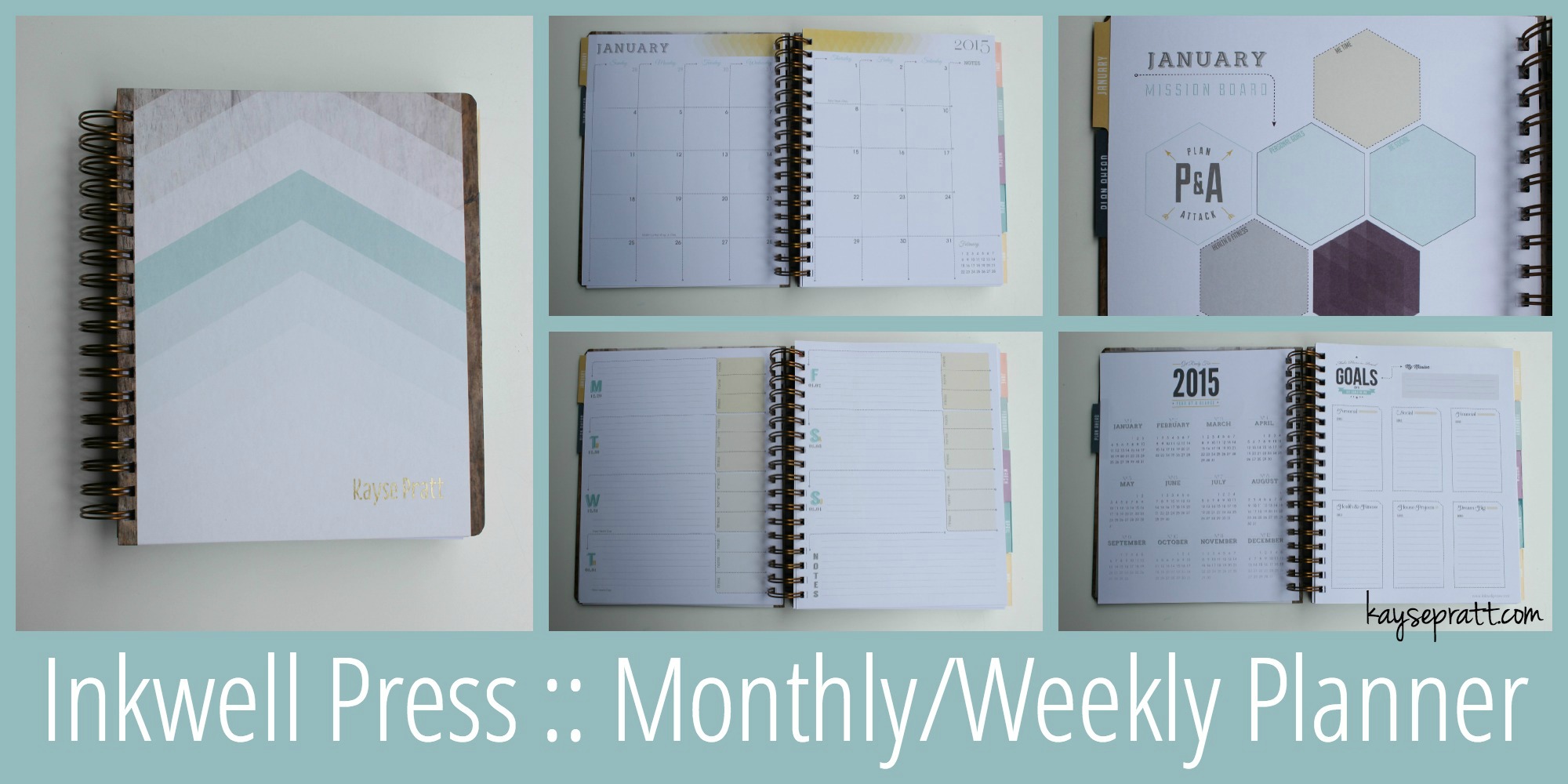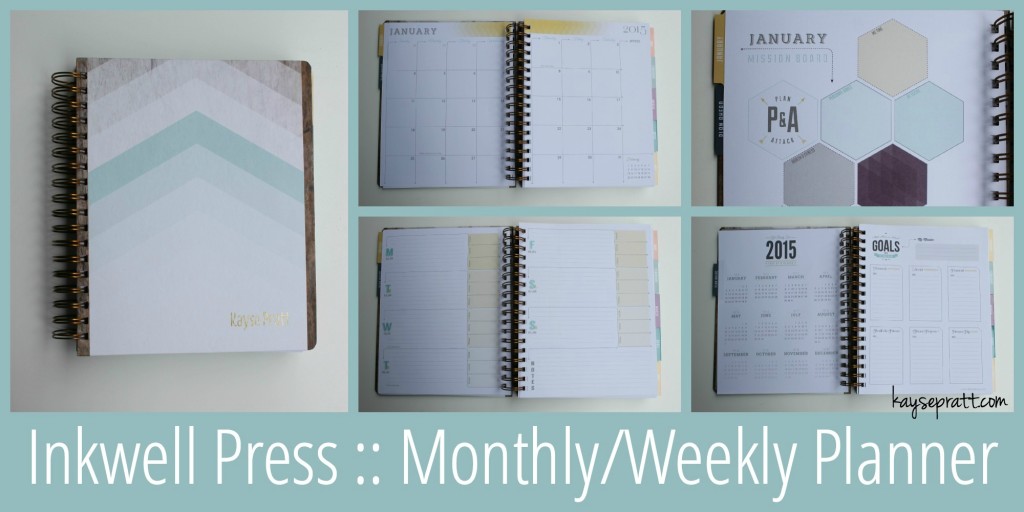 Oh, from the beginning, the Inkwell Press Planner had my organizer heart! It is SO VERY beautiful and very well designed. It's got a space for everything! Plans & goals for the year, with a space to revisit those goals every month. Perpetual calendar & contacts included, plus a space for good books, movies you want to see, and more. Two options for the weekly layout. I LOVE THIS PLANNER.
I ordered the "flex" layout (which you can see below), with a space for meals, fitness, and home notes each day. There's also a classic layout which is a vertical, hourly spread. With all of the extra awesomeness as far as organization goes (a monthly mission board! yearly goals! a book & movie list! COME ON!!), I really wanted this to be my planner. But for me, the daily space is just a little too small to fit everything that I need it to. And right now, I have to focus on functional. However, this might be the perfect planner for YOU! Take a look: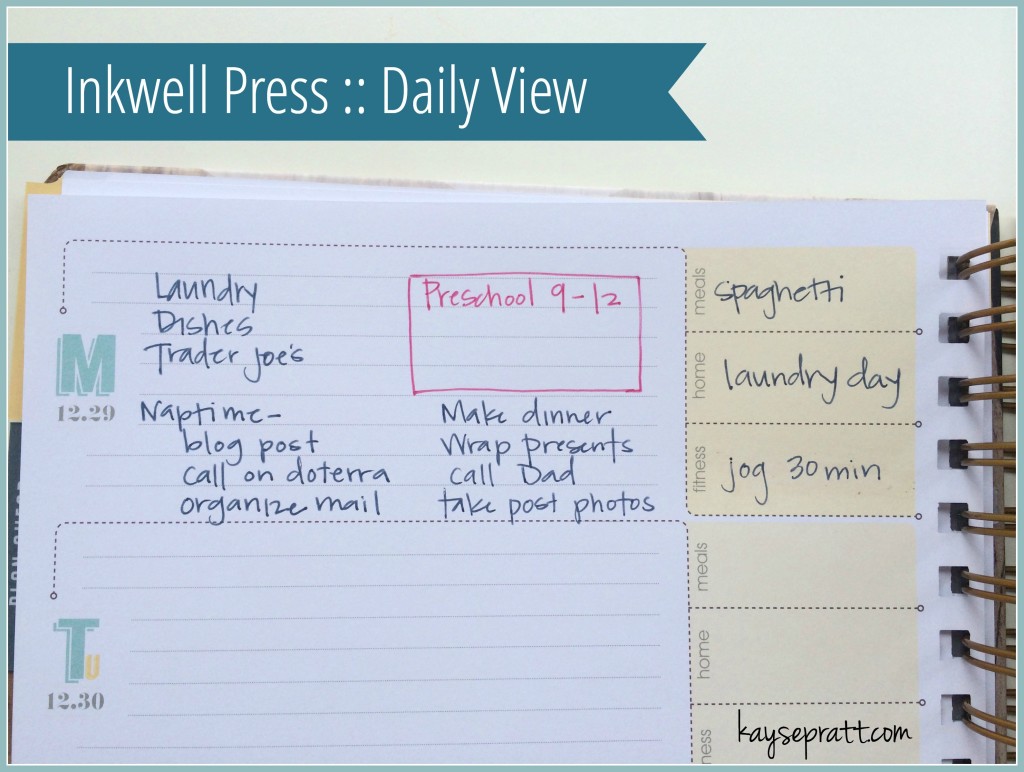 Pros:
Seriously, a space for everything you need!
Two options for the weekly spread.
Beautiful and very well made
Personalized cover
Section for fitness, meal planning, and home items on each day.
Comes with a video series on how to set up your planner.
Cons:
I could have used just a tiny bit more writing space each day. If this planner had a daily option instead of a weekly option, it would be PERFECT for me!
Conclusion:
It's so BEAUTIFUL, you guys, and at a pretty comparable price point too. I'd highly recommend this planner if you don't need a ton of space for writing each day. I really think this is the perfect planner for students, or for anyone who really wants to get focused by setting goals for the year and checking in with them each month. (Also, they are soon coming out with a fitness log, a meal planner, and a journal, and I cannot wait for those things!)
Who Might LOVE the Inkwell Press Planner?
Students (!!!)
Anyone without kids
Stay-at-home moms with very little planning necessary each day (I do not know these people, but maybe they exist somewhere…)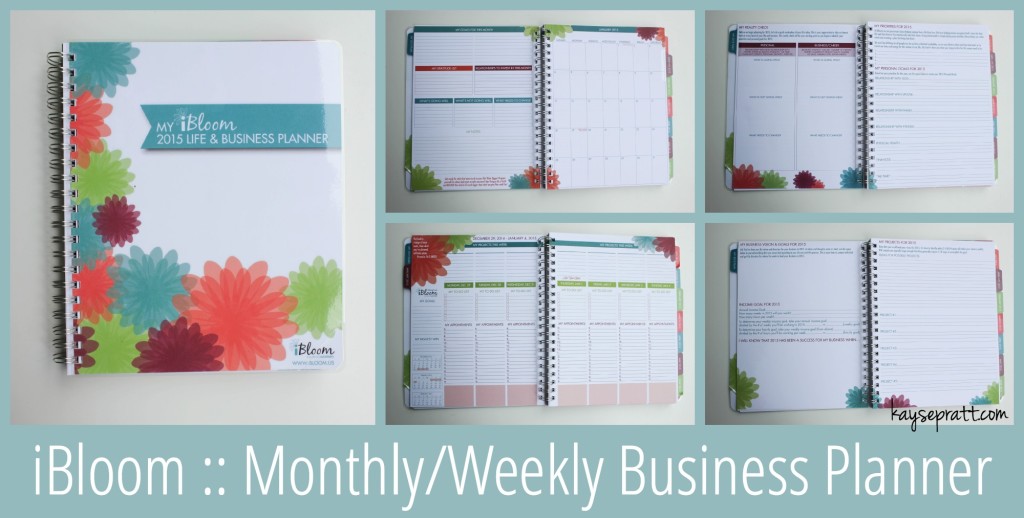 I'd heard great things about the iBloom Life & Business Planner for anyone who is both a mom and a business owner. Plus, Kelly Gore, who runs iBloom, always has good things to say, and seems incredibly sweet. I pre-ordered this planner, and couldn't wait to get it.
I LOVE all the business planning pages. And, similar to the Inkwell Press Planner, there's a space to set goals and check in with those goals each month. For businesses, this is a FABULOUS planner. I highly recommend it to anyone who is really focused on starting and building a business, first & foremost.
Pros:
LOTS of space for planning, setting goals, and project development
Scheduled layout for each day which includes a to-do list
Pretty colors, great quality paper
Also comes in a more affordable, printable version ($30 instead of $50)
Cons:
Daily layout is very small, not a ton of room to write
Planner is large – it's the same size as a full size notebook (8.5×11)
Strictly for those who run a business
Conclusion:
Bottom line, this planner was just a little too much business for me. I run a blog and a business part time, and try to fit that work in around my family time, instead of the other way around. I couldn't wrap my brain around using this planner every day, personally. I do think, though, that for someone who is more business-minded than I am, it would be a total blessing!
Who Might LOVE the iBloom Life & Business Planner?
Working moms & Work-at-home moms with a strong business mindset!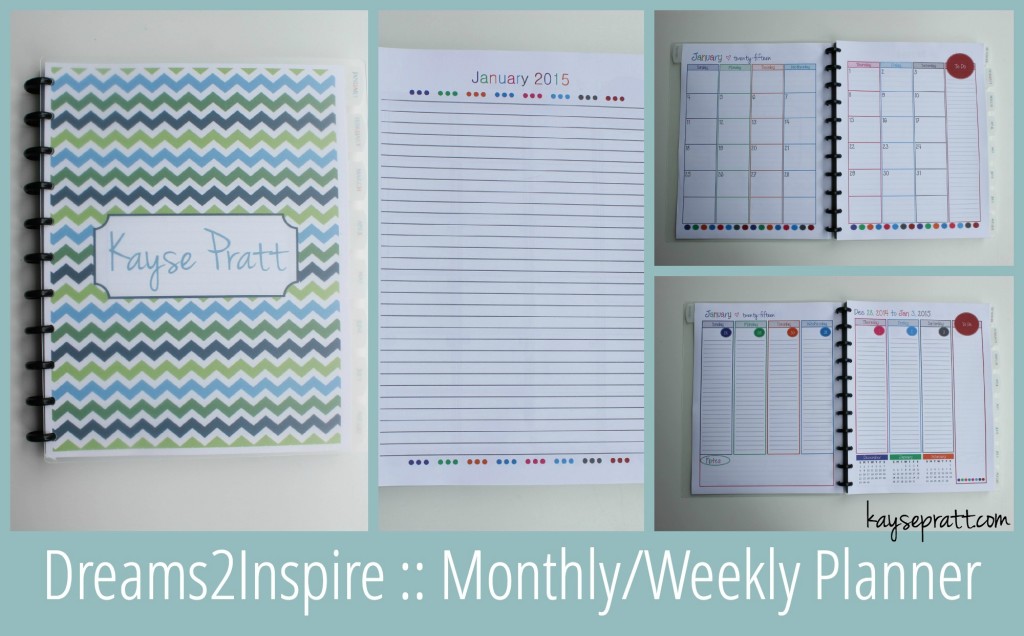 My AMAZING friend Christy makes these planners, and she sent me one last week as a Christmas gift! She is the sweetest. She customized the cover for me, with a design I love and my name.
Pros:
LOTS of space for planning each day!
Notes, to-do list, and 3 month calendars on every weekly spread.
Bright colors, great quality paper.
Created on the ARC system, so you can add pages!
Cons:
Planner is a bit large – it's the same size as a full size notebook (8.5×11) However, this could also be a pro because it gives you PLENTY of space to write, which I love!
Conclusion:
It's bright, fun, and functional. Christy also has planner sheets that are specific to students and sheets tat are great for bible study notes! She's creative and will customize your cover to fit your style and colors. For anyone looking for an affordable, fun planner, Dreams2Inspire Planners are a great option!
Who Might LOVE the Dreams2Inspire Planner?
Students!
Moms – both stay-at-home or working mommas
**Do a happy dance – after being sold out for months, the brand new Simplified Planner (for 2016) is available NOW!!! Don't miss this launch – they sell out quickly, and you won't see them again for a while. You can click here to get yours before they are all sold out!!**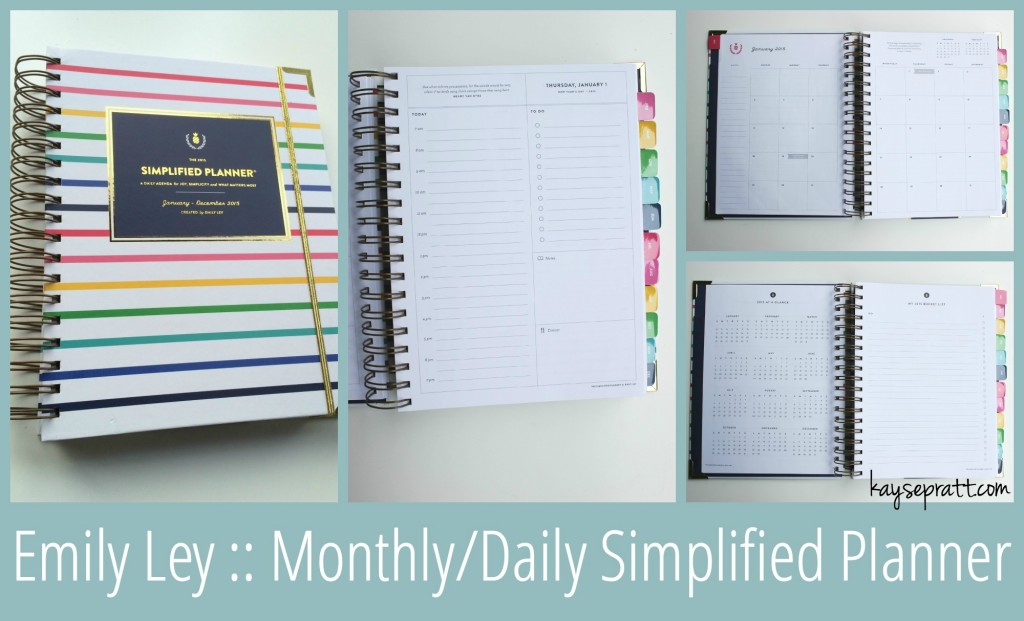 It's called The Simplified Planner for a reason. Instead of a monthly and weekly spread, this planner has a monthly and daily spread. And that's it. There's one page for your yearly bucket list on the front, and maybe notes in the back (?), but that's all.
The daily pages, though, are awesome. From 7am-7pm, there's a schedule by the half hour for charting your day. On the side there's a to-do list with enough room for a realistic list of things you can do, plus a space for notes and the dinner menu.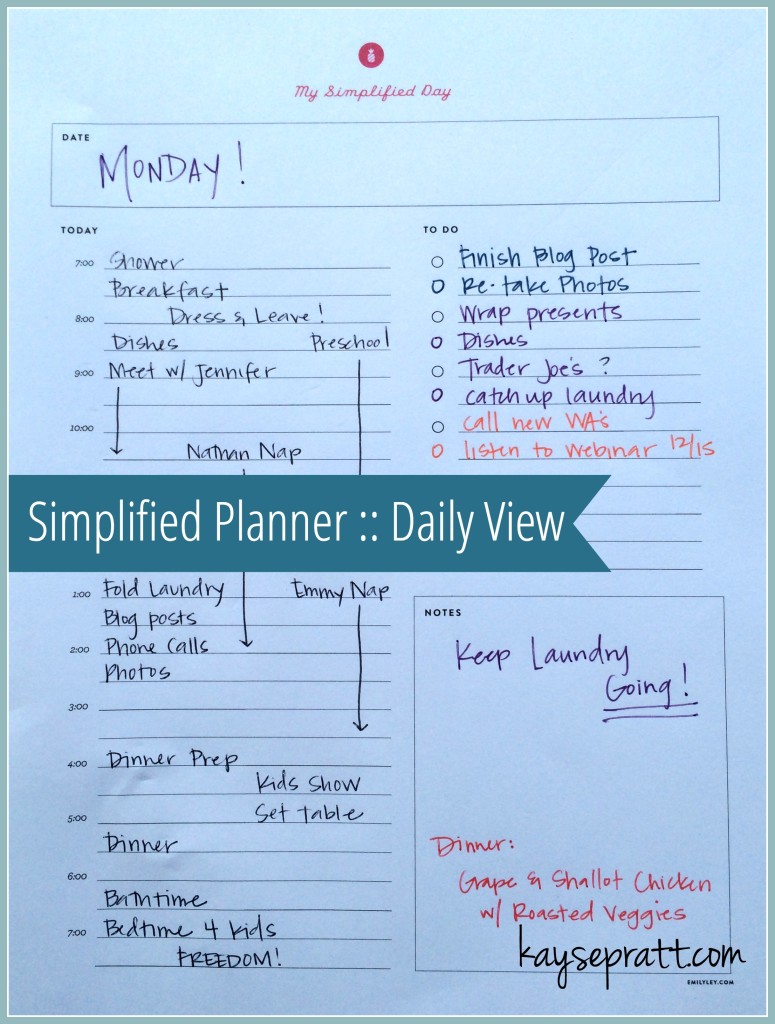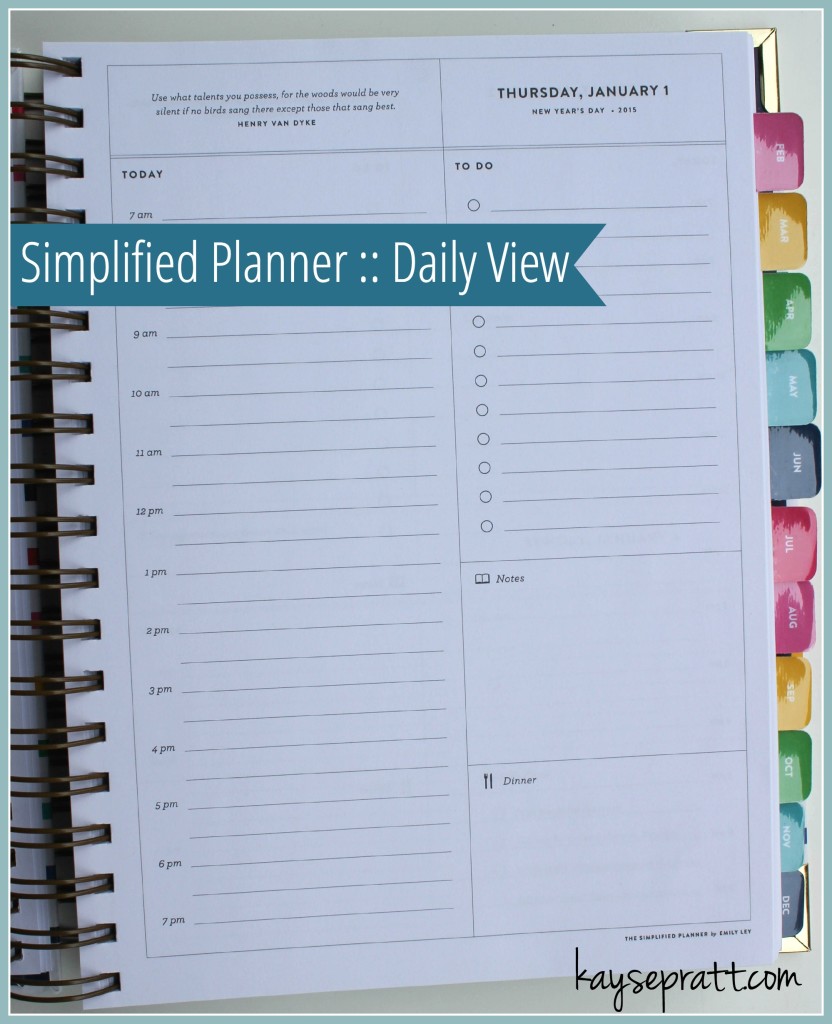 Pros:
Daily pages are very thorough and easy to use.
Monthly calendar has a generous amount of space.
Actually simplifies my day by giving me a basic schedule/routine to check in with while accomplishing my to-do list.
Sturdy pocket in the front cover.
Lots of free printables you can add in & keep in the front pocket.
Cons:
No space for monthly goals, or note pages.
Cover and coil do not make the pages very easy to turn. (Although with this planner you don't really need to be flipping back and forth very often.)
Conclusion:
I'm in love. I didn't think I would be, but I am!! It's the planner I didn't know I needed. I love that I have a full page for every day. I'm working on establishing a morning and evening routine, and having the schedule broken down by half hour is LIFE CHANGING for me. The to-do list is big enough to put a bunch of things on it, but not so big that there's no way I could accomplish everything. It's very simple in colors, so I can still color code my schedule and to-do list without it clashing with the design of the planner. And there's space for me to take notes and plan dinner. Overall, this planner truly allows me to simplify my days, which, in turn, simplifies my life. I literally cannot wait for January 1st so I can start using the actual planner instead of the printables. And I'm compensating for the lack of goal-setting space by using it with Lara Casey's PowerSheets! PLUS, I'm also obsessed with Emily Ley's Simplified Journal. More on that later. For now, all you need to know is that the Simplified Planner is a total win!
Who Else Might LOVE the Simplified Planner?
Me!!
All moms (me!)
Anyone who would benefit from having structure/routines written out each day (me!)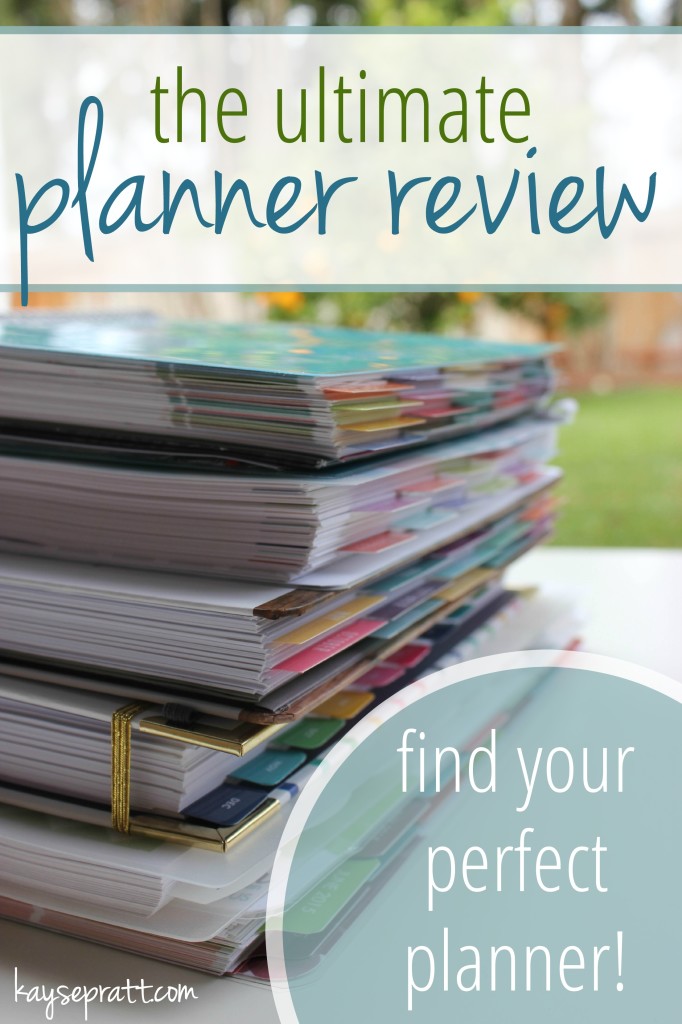 SO MANY BEAUTIFUL PLANNERS, right?! I hope this review has been super helpful as you prepare for 2015! Each option is so awesome, I really don't think you can go wrong.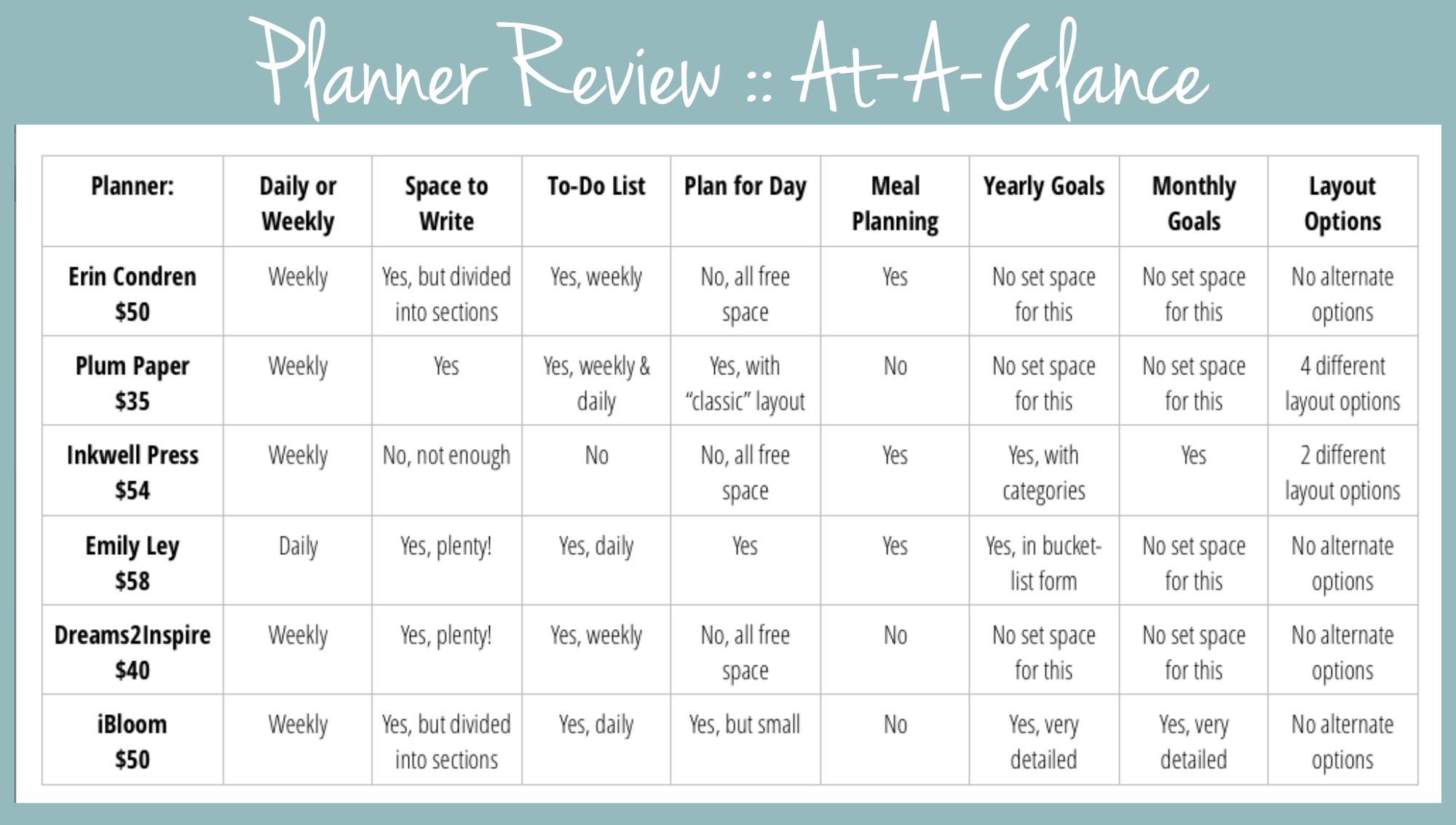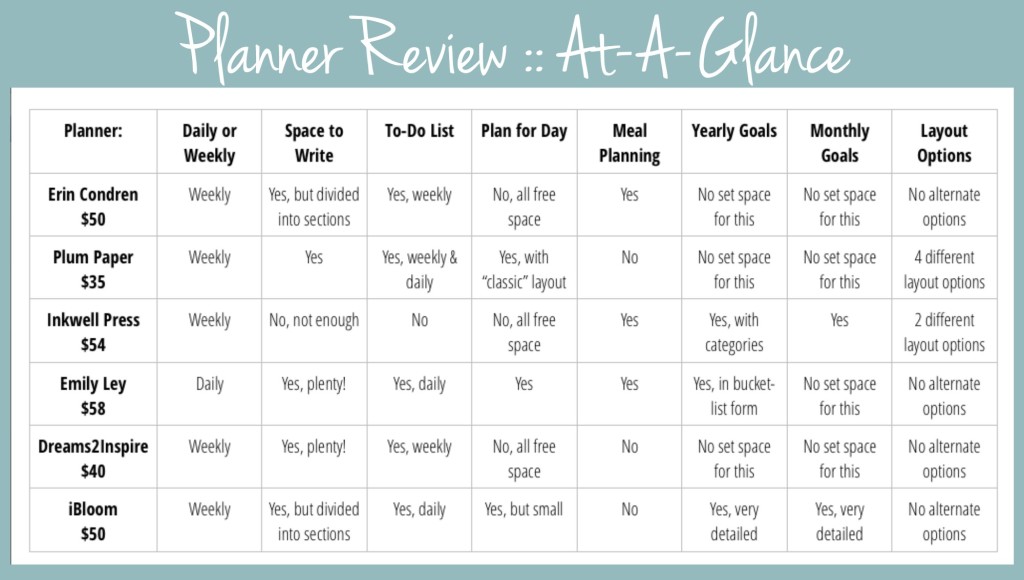 PLUS, a quick list of my favorite planner accessories: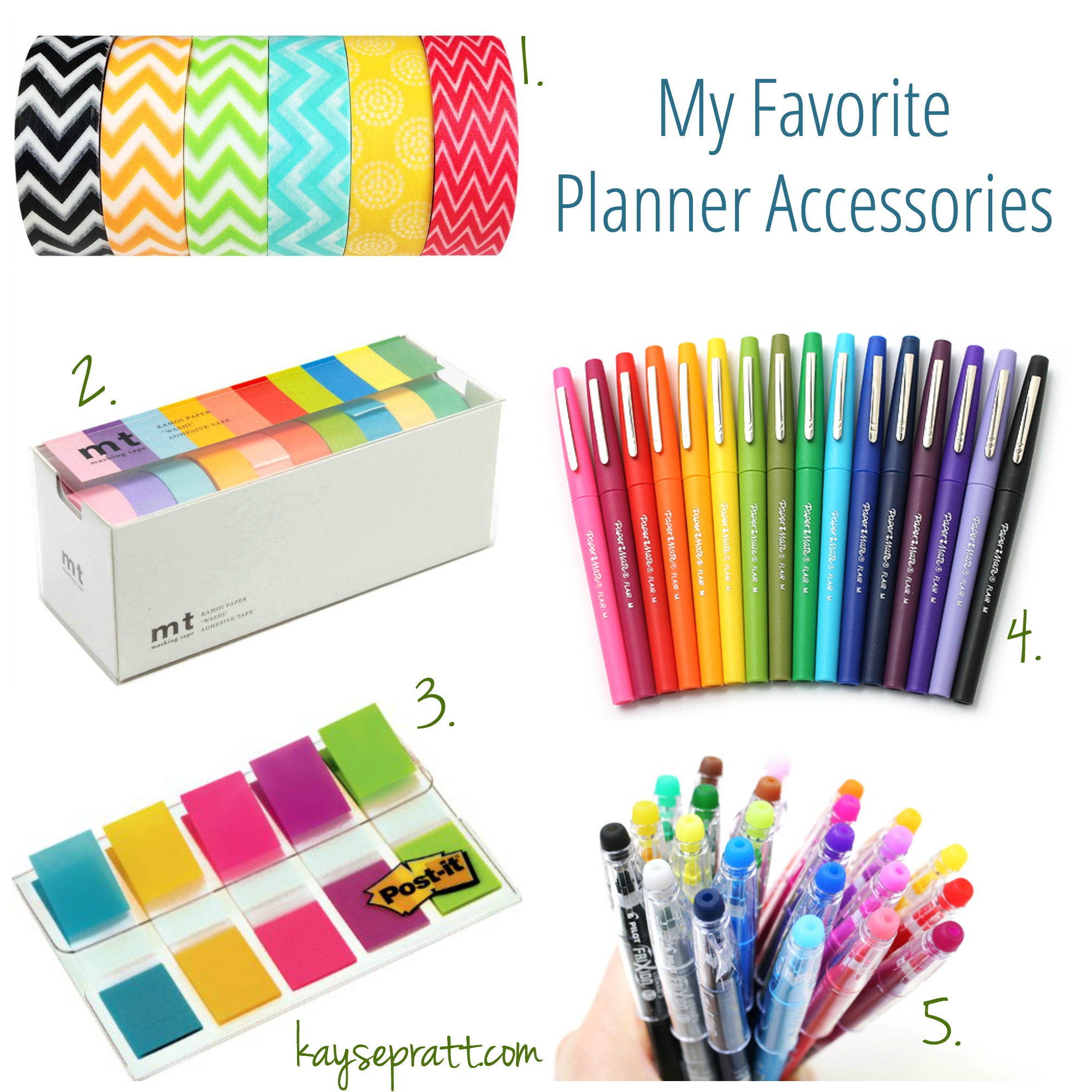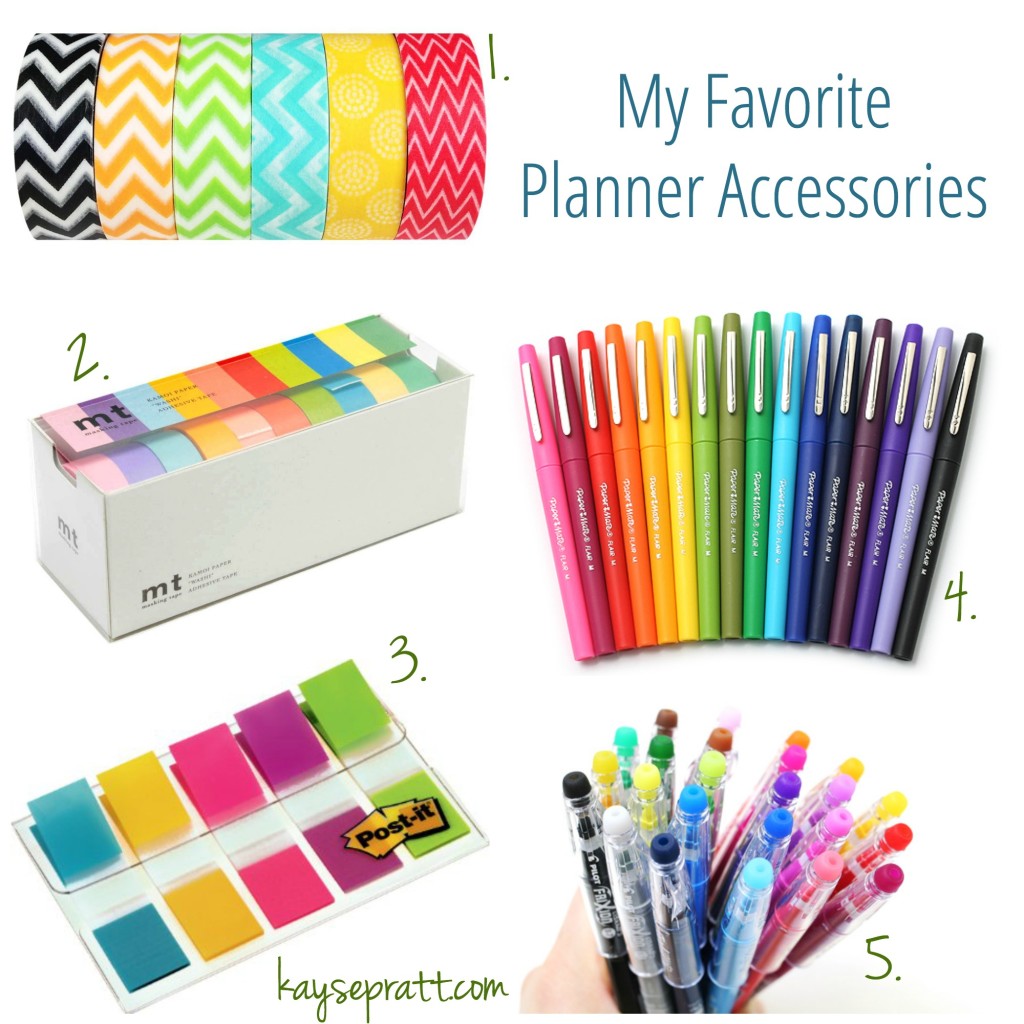 Chevron Bright Washi Pack
Solid Color Washi Tape Set
Post-it Flags with On-the-Go Dispenser
Paper Mate Flair Pens
 Pilot FriXion Erasable Gel Ink Pens
---
WHAT I'M USING THIS YEAR:
(Updated for 2017-2018) :: I've been using the same system for the last year and a half, and I don't see myself ever using anything else. I'm in love!
See, for years, I've shared with you The Ultimate Planner Reviews, while answering questions and helping people choose their perfect planner.
And yet, I'd still been on the hunt for mine.
Don't get me wrong, I had found planners & systems I really loved…for a time. But I never found a planner that worked for me in every season of my life.
I wanted everything in one place – one central reference guide to organize my chaotic life.
I wanted specific aspects of this dream planner, like monthly, weekly, AND daily views. Like meal planning worksheets and shopping lists that were already categorized. Like ways to track progress on my goals every single day. Like a ton of notes pages so I could keep my master lists right there in my planner. Every planner I found had one or two of these qualities, but never ALL of them. They always sacrificed something.
And I was tired of sacrificing functionality for a planner that was just pretty.
What I needed was a planner that could organize both my home life AND work life, and help me stay on top of both my daily responsibilities AND our long-term goals.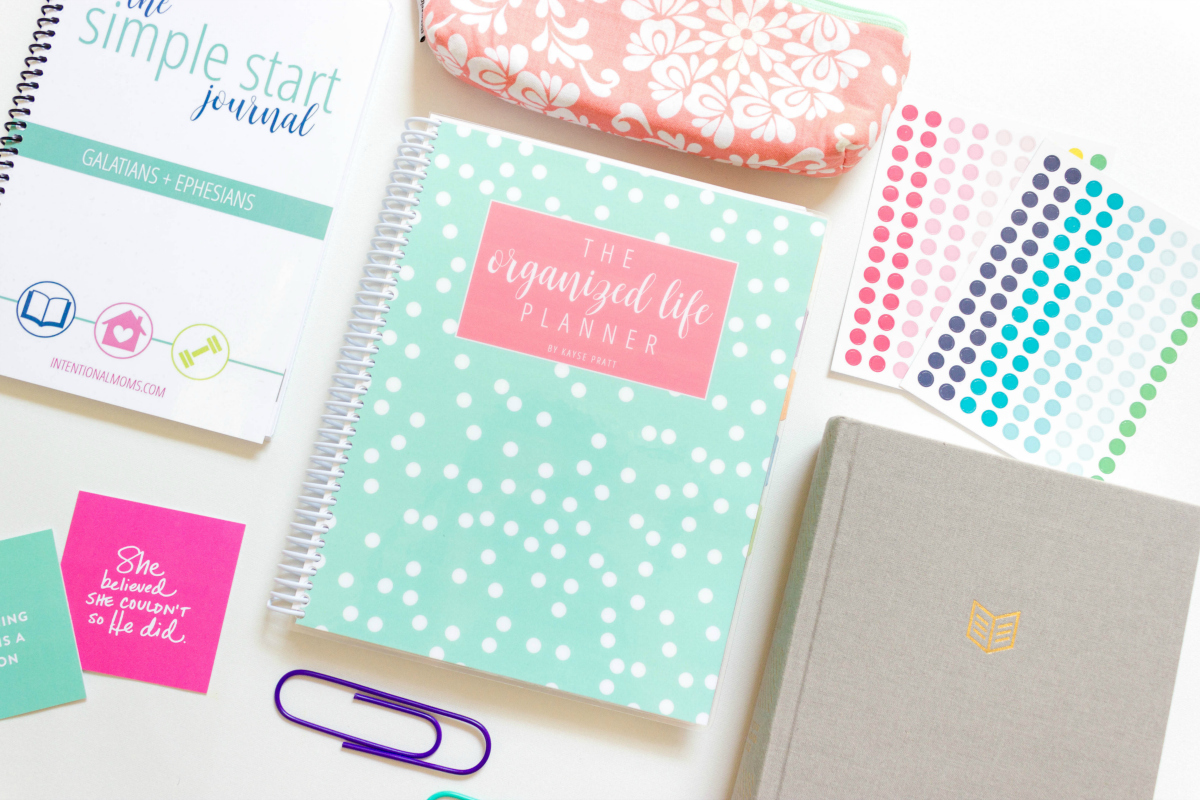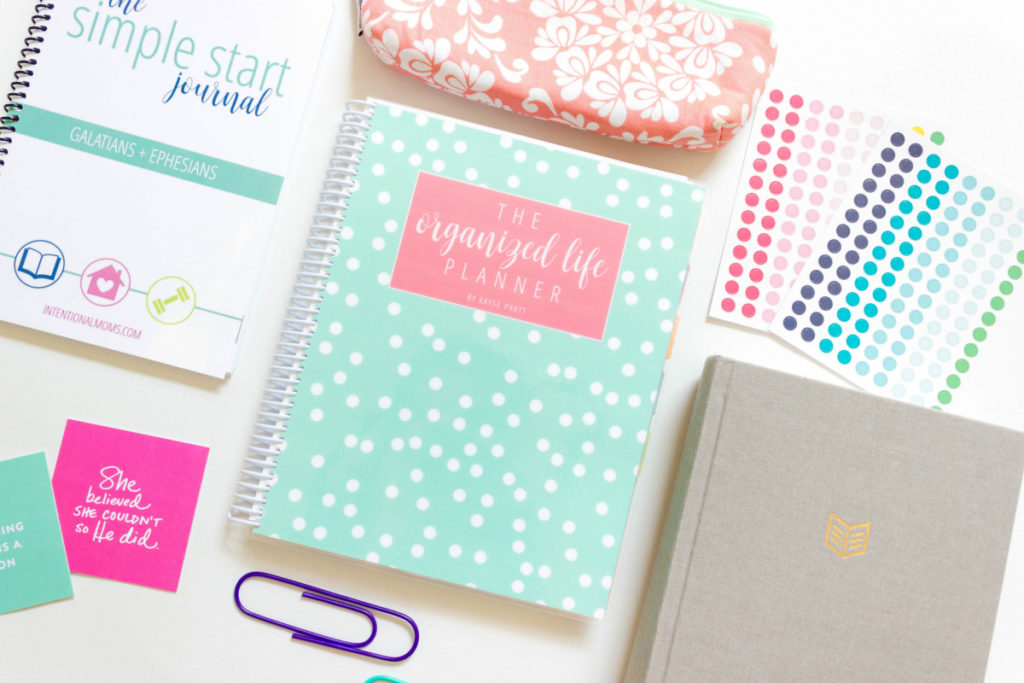 And so, The Organized Life Planner was born. And it has changed my life in the very best way. My hope is that it changes yours too, and becomes a tool that you can use to truly organize and simplify your life – getting everything down on paper so that you can actually clear your head, and make time for the things that matter most.
Ready to take a closer look? Check it out!
The Organized Life Planner Includes: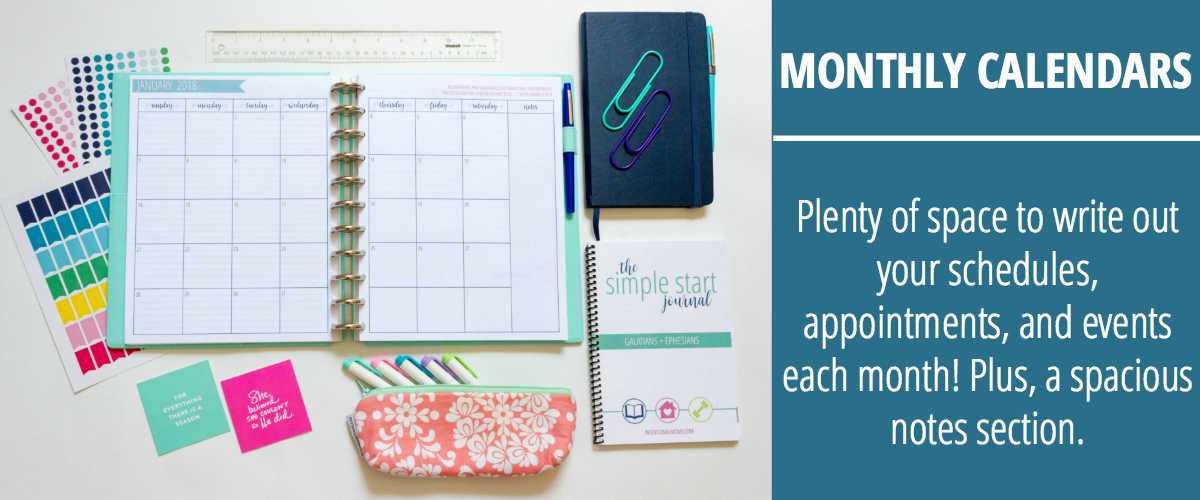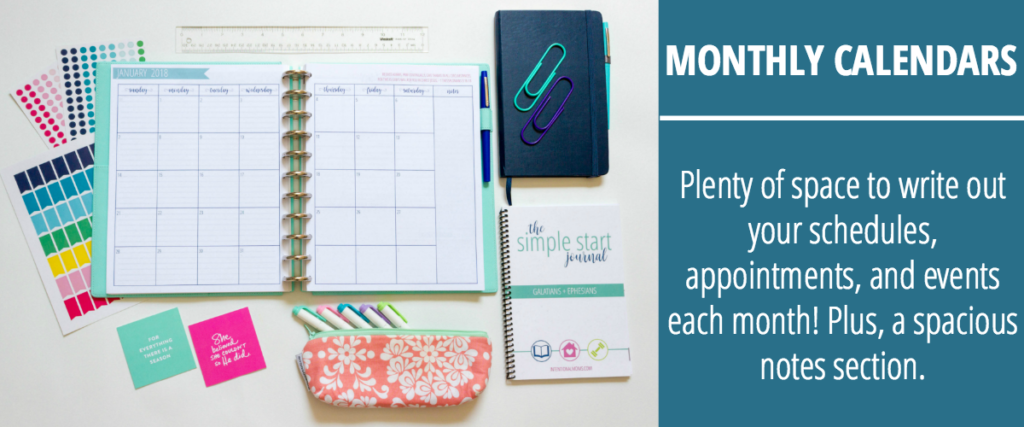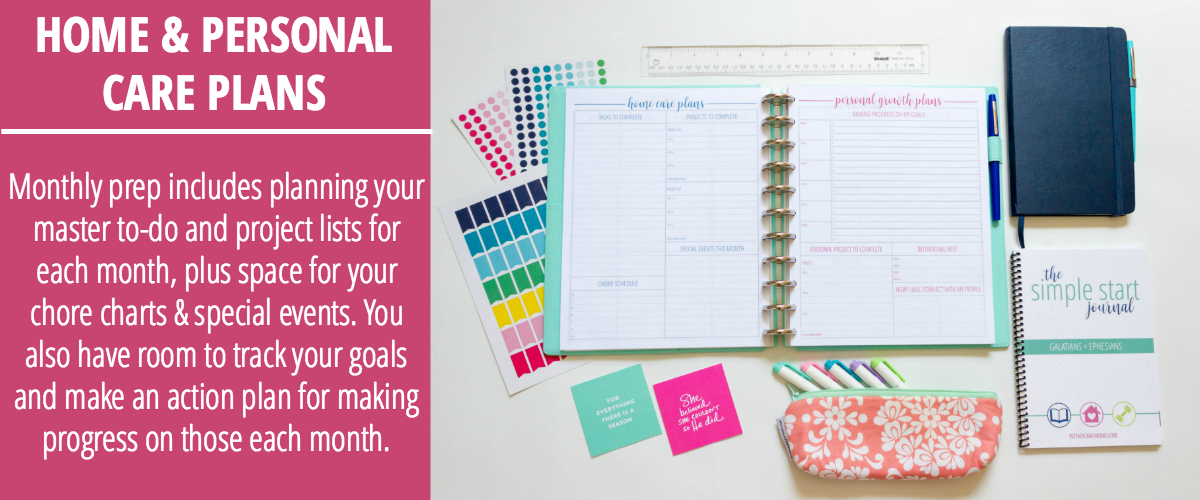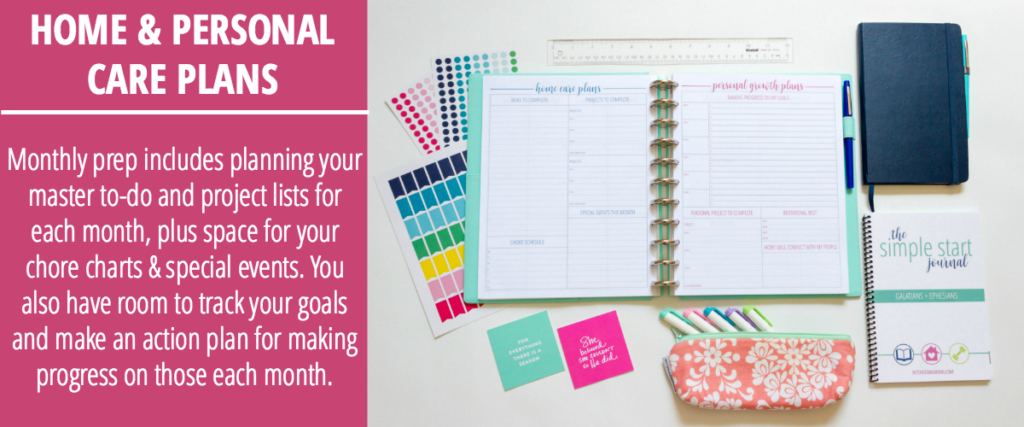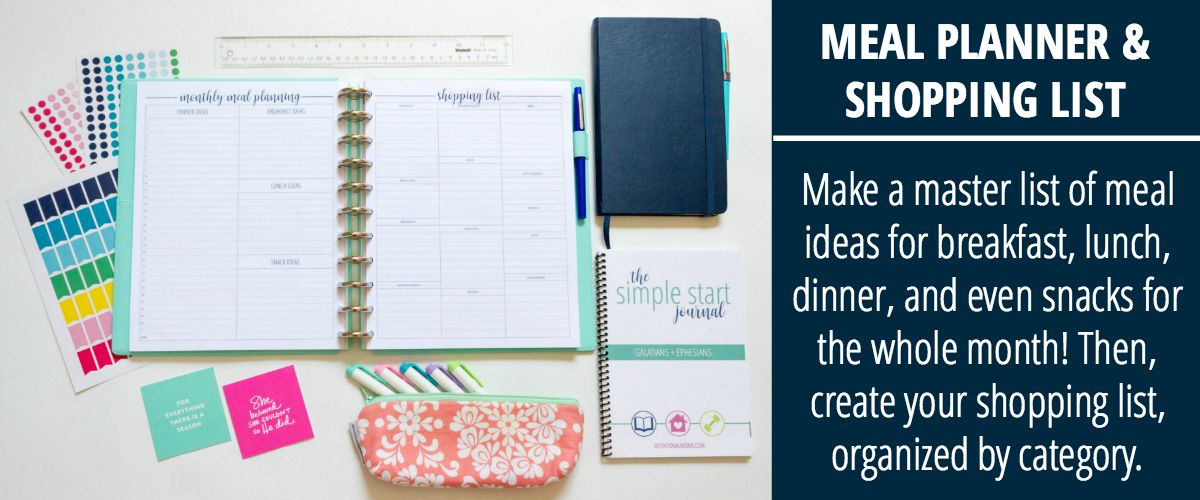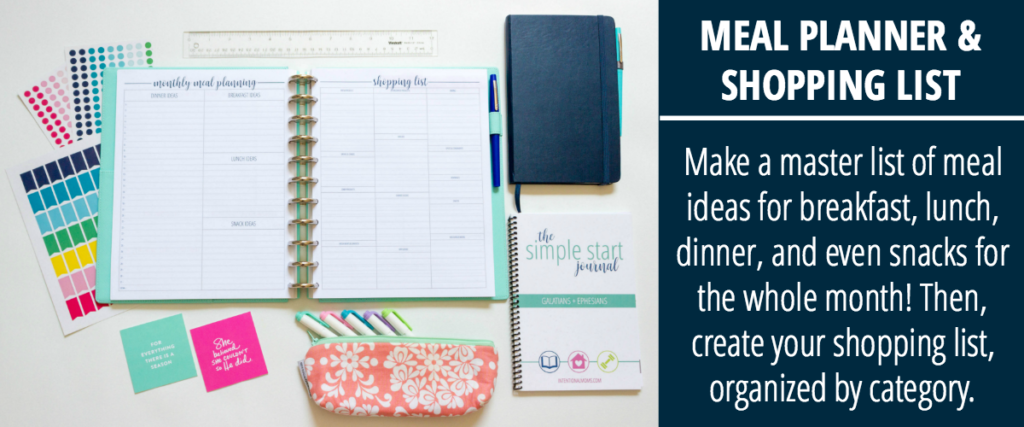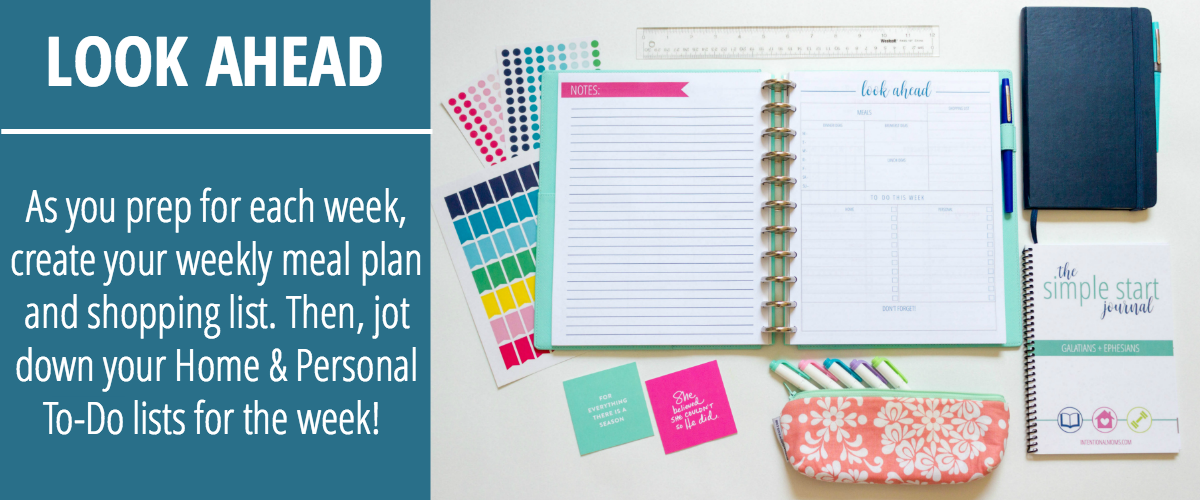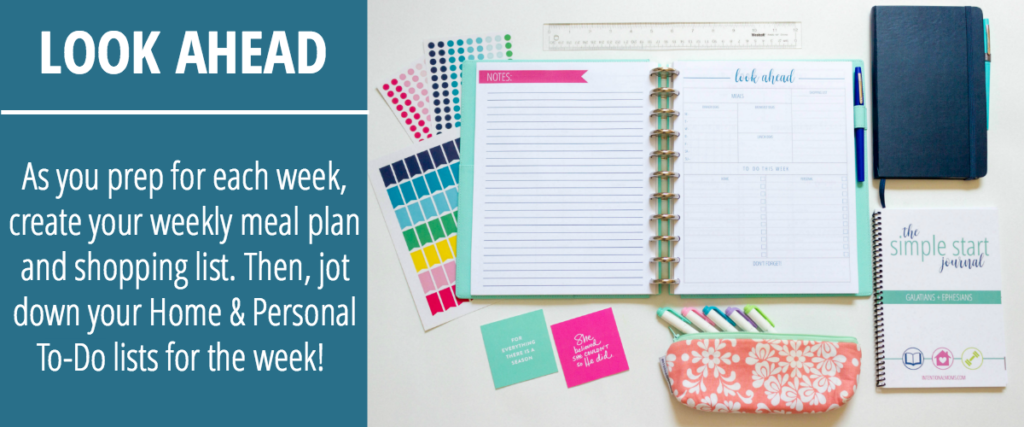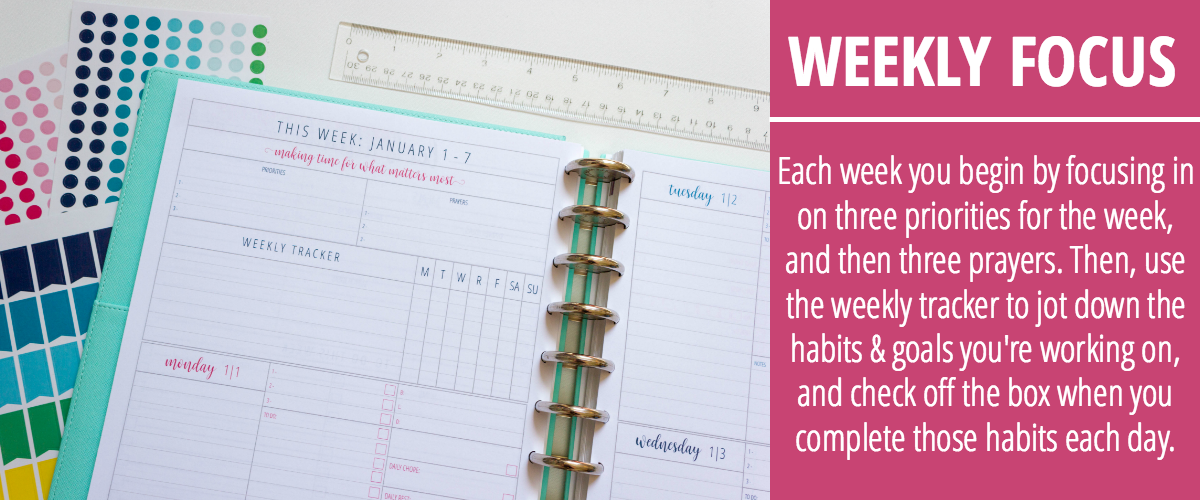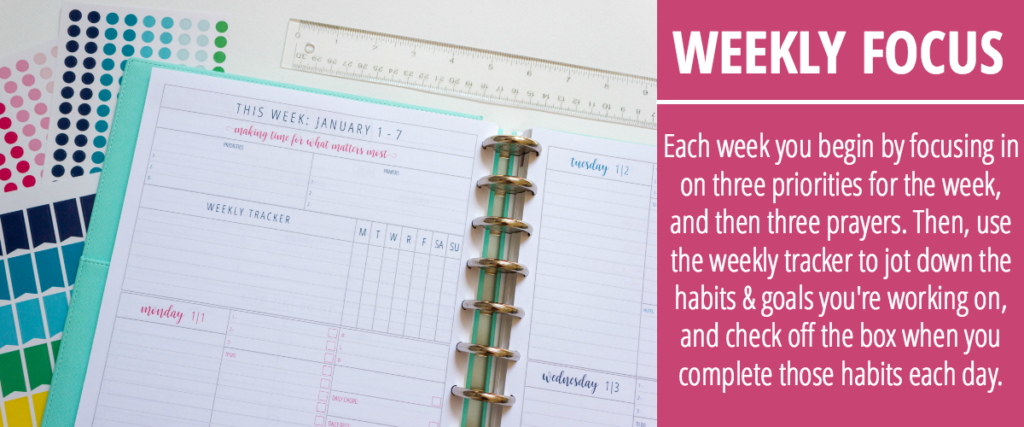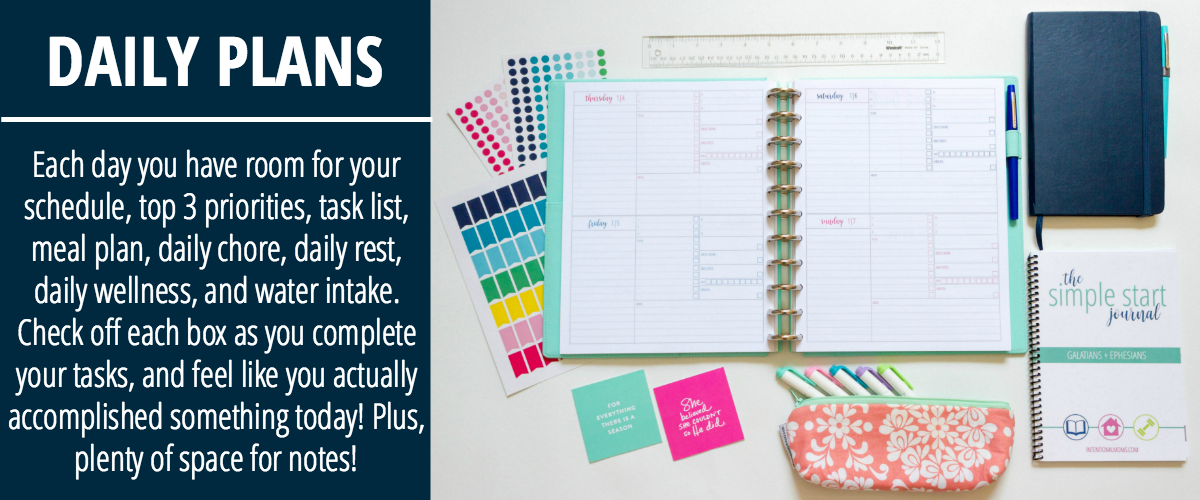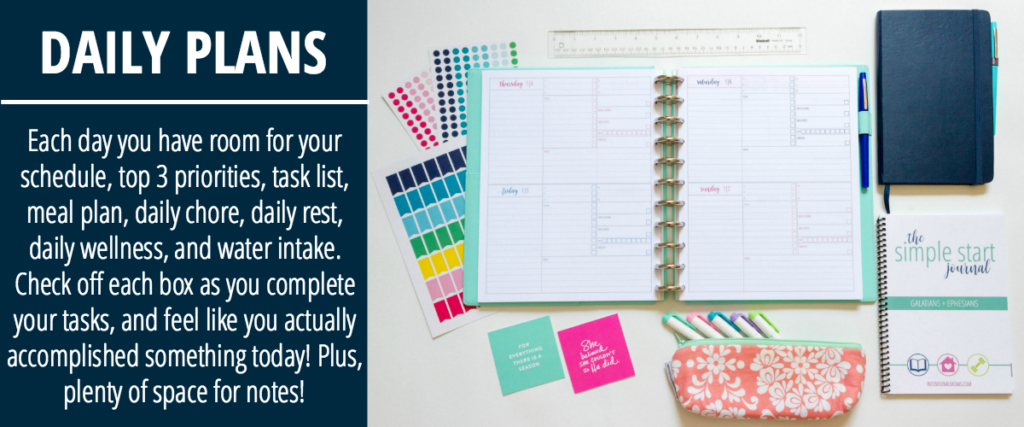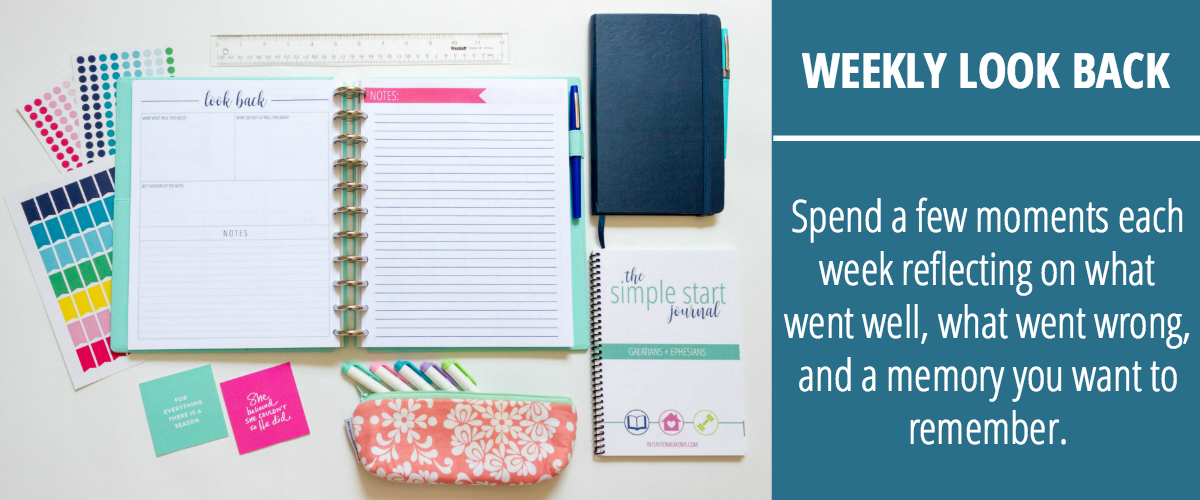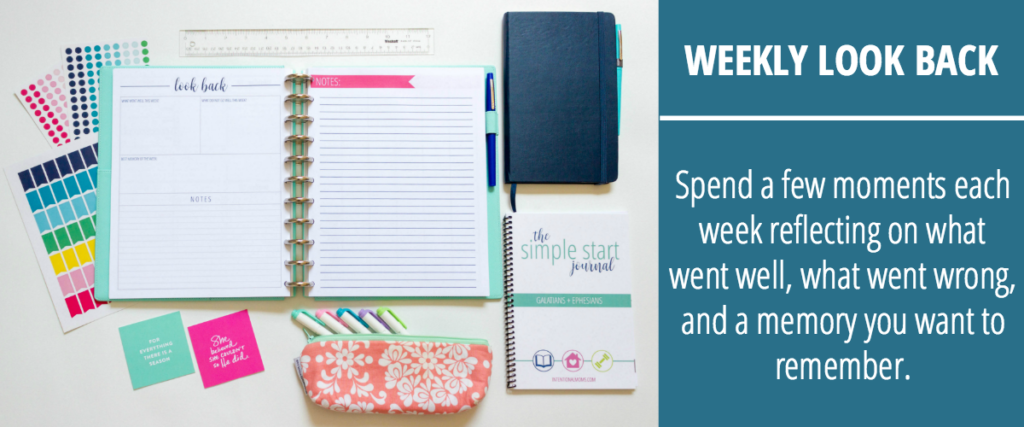 And the best part? It comes in two versions – a pre-printed version that comes shipped straight to your home, OR a print-at-home version that you can customize with our add-on planner packs!
Ready to find out if The Organized Life Planner is the planner you've been waiting for? CLICK HERE or below to get all the details on our 2018 editions!
---
So, tell me – which planner is your favorite?
If you enjoyed this post, don't miss our home management series! Practical inspiration for your home and your heart that you can implement right away!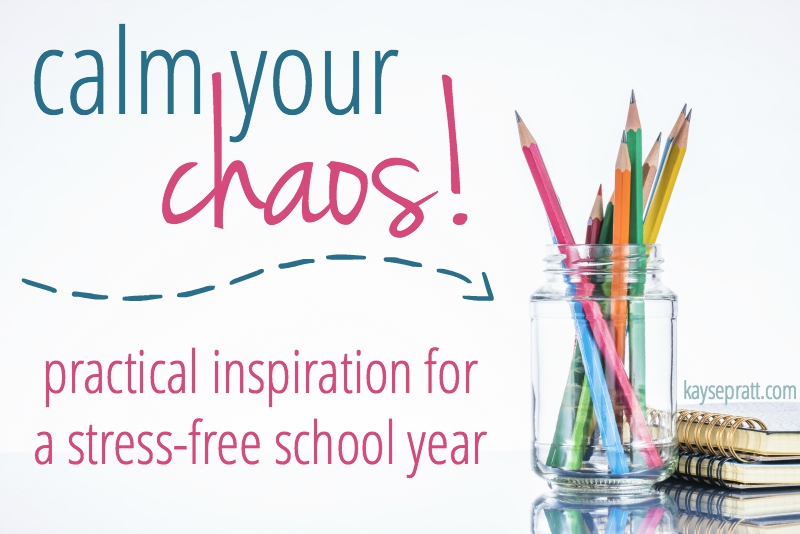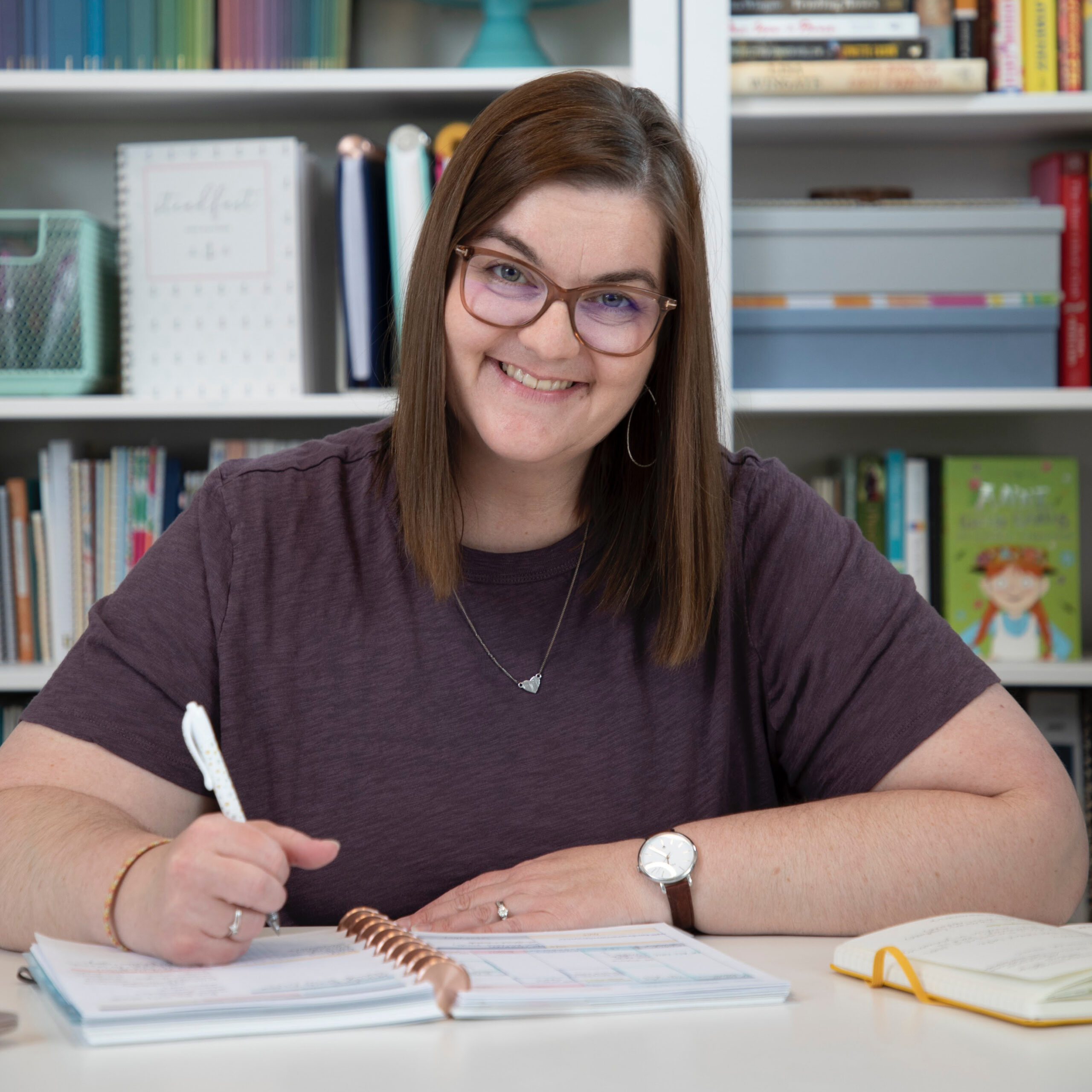 Kayse Pratt serves Christian women as a writer + designer, creating home + life management resources that help those women plan their days around what matters most. She's created the most unique planner on the market, helped over 400 women create custom home management plans, and works with hundreds of women each month inside her membership, teaching them how to plan their days around what matters most. When she's not designing printables or writing essays, you'll find Kayse homeschooling her kids, reading a cheesy novel with a giant cup of tea in hand, or watching an old show from the 90's with her husband, who is her very best friend.