Six months to a year. | The Gift of Grief: Part 3
This is the fourth installment in a series of posts that tell a story. To start at the beginning, click here.
---
I remember going to work that first day of November while my dad headed to the hospital to meet my mom for the test results. They both reassured me that the tests would come back and show nothing serious.
But the feeling in my gut told me otherwise.
I spent the day praying when I wasn't teaching, anxious as I waited to hear the results. The call came during my lunch break. I picked up the phone in the teacher's lounge, hoping for good news. Instead, I heard only my strong daddy, crying, asking me to come to the hospital because he needed me.
The test results were in, and my mom had Pancreatic Cancer. Stage 4. We were shown a crude stick figure drawing on the whiteboard in her hospital room to show us what the tumor looked like, and given a feeble explanation of why we could probably count on maybe another six months to a year, but that was it.
Six months to a year.
It was a death sentence.
I really can't begin to tell you what that kind of news does to a person. If you've been through it yourself, you know. Everything changes in that moment, and all of a sudden you're this different person, with a life you just don't recognize. Fears you didn't know you had now threaten to swallow you whole, and it's all you can do to keep breathing.
My mom was quiet, and my dad was falling apart, and so I did what I always did. I geared up and made a plan.
I decided right then and there, in that cold hospital room, that God would heal my mom. I was a life-long believer, I knew what God could do, and it honestly did not make any sense that he wouldn't save her. The God I served was huge, powerful, a healer! I had always felt close to Him, confident He heard my prayers because of how assuredly they were answered. And my mom loved the Lord more than anything—there was no way He would allow her to die when she was so young. That would be absurd and unfair.
I didn't know what it would look like, but I knew He would heal my mom. It could happen. He could do it.
Starting that day, I prayed more than I've ever prayed in my life, always asking God to save my mom. I prayed as soon as I woke up, in the shower, on the way to work. I asked for my colleagues to pray for her each morning during our staff devotion time. I posted on Facebook and recruited prayer warriors. I prayed with my students, on my drive home, and every time I saw her, which was often, since I lived at home. I wrote out my prayers at night, journaling my pleas with God, begging Him to come through in the way I knew He could.
I prayed in every spare minute I had, and I really believed God was assuring me that He would heal her.
In my mind, a miraculous healing made perfect sense. This was the way that my dad would come to know the Lord. He always knew that Jesus was the Son of God, but had never really surrendered his life to Him. My dad was a man who liked to be in control of his own life, and he certainly wasn't interested in church. I thought that if God healed my mom, that would all change. He'd see the miracle, believe with his whole heart, and give his life to Christ.
It was a beautiful plan, the more I thought about it. I kept praying, excited to see what God would do. It would be big. I knew it.
The next few months were full of testing and chemo and wigs and role reversals. I cooked, helped take care of my mom, and made sure my dad and brother were doing okay. I changed adult diapers, cleaned up throw-up, and made sure my mom was supervised at all times. As a result of the chemotherapy, she was very weak, unable to complete normal tasks on her own. She needed a constant companion.
I still worked full-time but thankfully, my administration was incredibly gracious, and I was able to be home with my mom when she needed help, and my dad had to work. I was glad to be there. Every morning, I'd climb into her bed, settle in right next to her, and we'd read the Bible and a devotional together. It was a special time building faith in both of us.
Weeks passed, and I was surprised at how quickly my mom was deteriorating. In my mind, though, that just meant more glory for God when He came through. My dad ran the family business from home—a small cemetery on our property (yes, I grew up on a cemetery)—and his work kept him outside most of the time. I ended up taking a leave of absence from school and stayed home to provide my mom around-the-clock care.
But she just kept deteriorating. She used a wheelchair to get around, and soon she couldn't even get out of bed anymore. My dad moved a hospital bed into the living room, so at least my mom could be around us during the day. We'd cuddle together on that bed, her soft, cold hand in mine while we watched her favorite shows. She began talking less and less, and sleeping more and more.
Still, I kept praying and waiting for God to make His move like I knew He would. I believed with all my heart that she would beat this. She would be an incredible testimony to the world about how great our God is.
All of this happened within weeks after her diagnosis. It was so fast, I couldn't even begin to wrap my mind around what was actually happening. I never, not for one second, considered the possibility of her dying.
Not until she did.
I know that sounds unbelievable, but it's the truth. I never let my mind go there. God had always come through for me, and I was certain that He would come through in this situation too. Besides, my plan for God was perfect. Heal my mom, bring my dad to a living faith, show Your glory!
But His plan was different from my own.
To be continued…
Want to keep up with the series? Get each post sent straight to your inbox.
Subscribe to the Gift of Grief Series
Get each post in this Gift of Grief series delivered straight to your inbox each week. You'll also get complete access to our resource library – full of resources to help you focus on what matters most.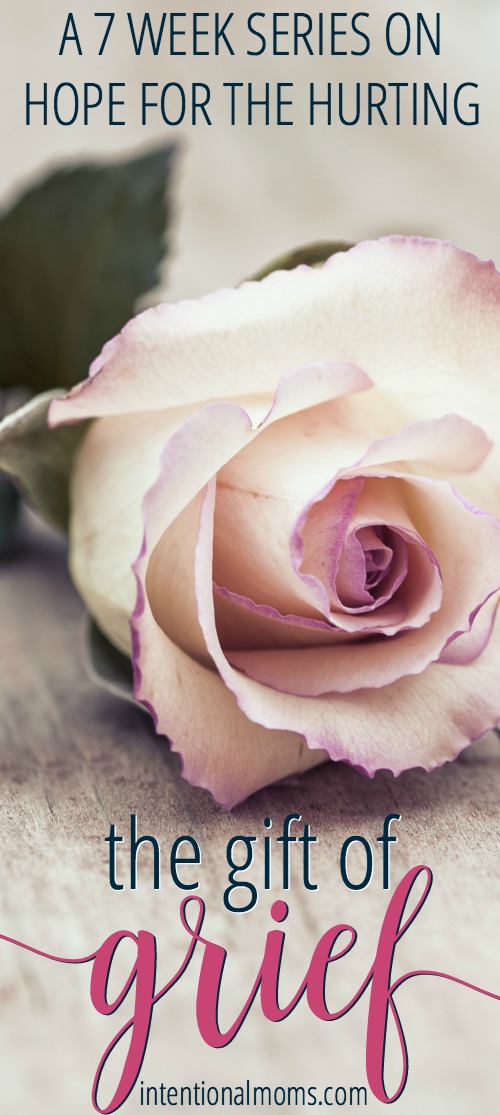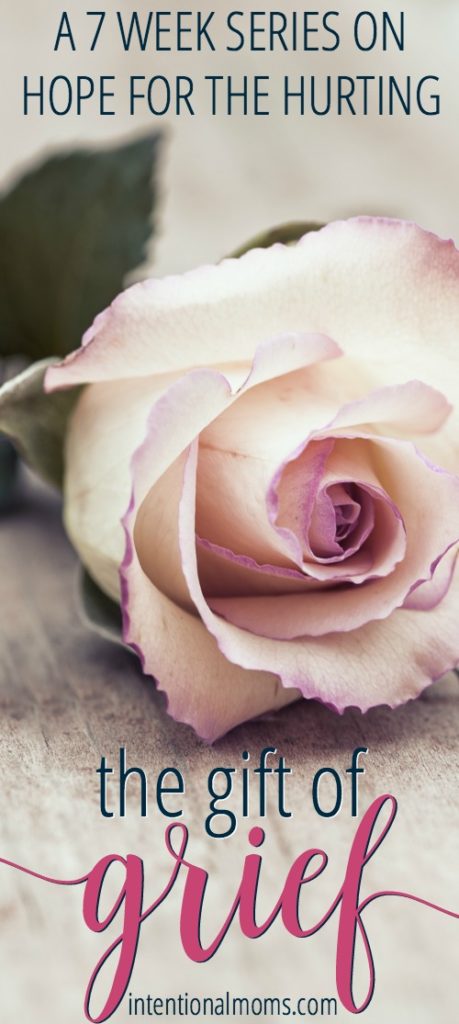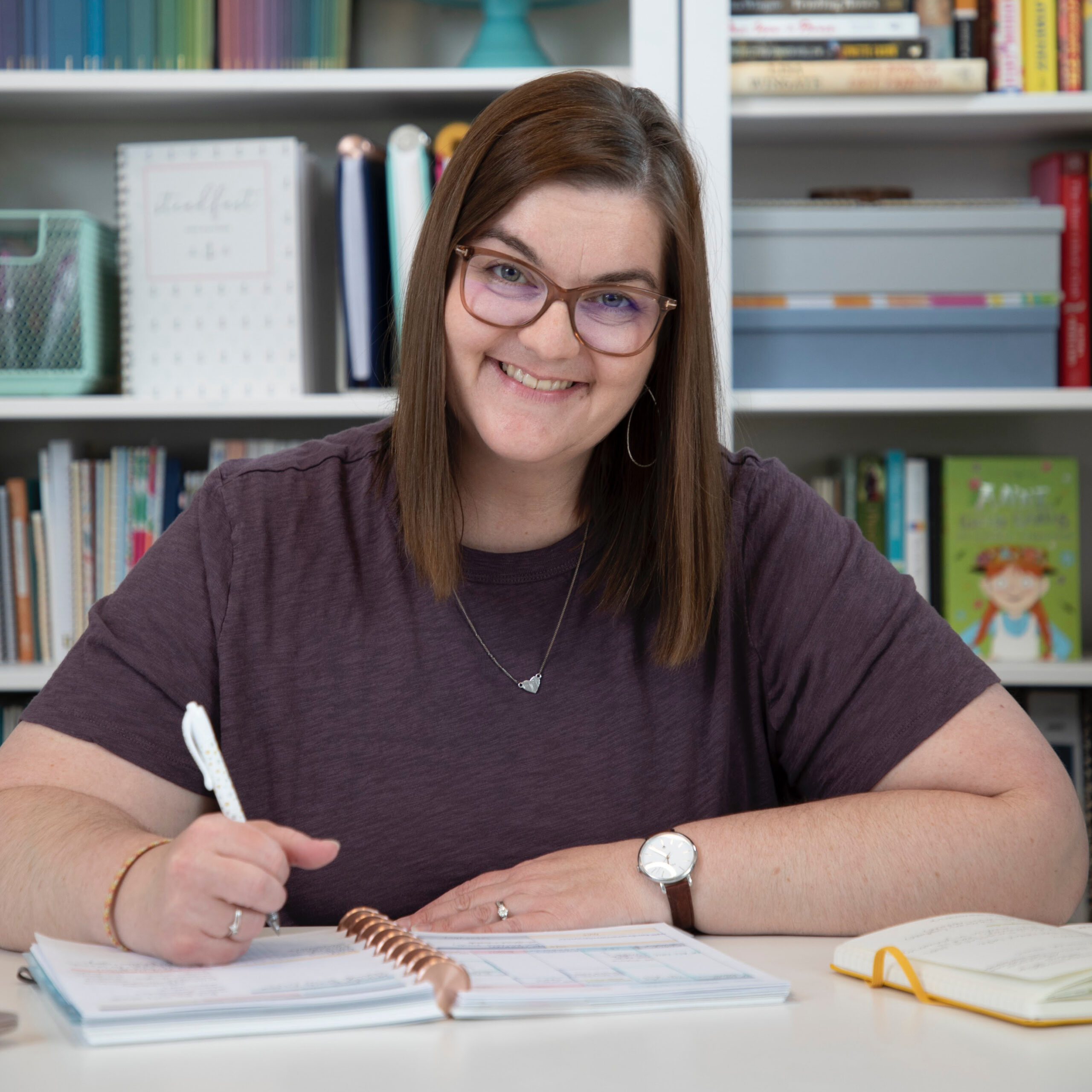 Kayse Pratt serves Christian women as a writer + designer, creating home + life management resources that help those women plan their days around what matters most. She's created the most unique planner on the market, helped over 400 women create custom home management plans, and works with hundreds of women each month inside her membership, teaching them how to plan their days around what matters most. When she's not designing printables or writing essays, you'll find Kayse homeschooling her kids, reading a cheesy novel with a giant cup of tea in hand, or watching an old show from the 90's with her husband, who is her very best friend.