Who were you, before you were "Mom"?
I was walking through Office Depot about a month ago, waiting for them to bind the newest version of my planner, and I stopped when I came to the section full of index cards.
They had a few shelves dedicated to those index cards that are spiral bound – a bunch of cards all together. And I had a flashback to college.
When it was just me, all by myself, before kids or a husband or even a boyfriend, I had a lot of time to read the Bible. And one of my favorite things to do was write down special verses in a tiny index card book. I'd carry those cards around with me in my purse, and when I was scared or tired or just a little down, I'd get out my Bible verses and flip through God's Word. I loved those books of verses, and my faith grew so much during that time.
I can't remember the last time I wrote down a Bible verse on an index card.
I've been thinking about it all month, and I'm realizing that in the throes of wifely responsibilities and motherhood and simply being a busy grown up with lists to accomplish and bills to pay, I have forgotten who I am a little bit. 
In some ways, that's a good thing. I'm not primarily concerned with myself & my own interests anymore, and I don't go on donut runs at 1am anymore. Woot.
But in some ways, I have let some important things slip away.
I am a wife and a mom and I love those titles. I love that the Lord has allowed me to be both of those things. But I'm also just me. I'm His daughter. I'm a slow, deep thinker. I'm a writer. I love index cards and journals and new pens. I value relationships and stories and good conversation. I like loud music and car dancing.
I am a wife and a mom, but I'm learning that it's okay to still be me. The things I've always loved are still things I love. And being a wife and a mom doesn't mean I'm only ever a wife and a mom.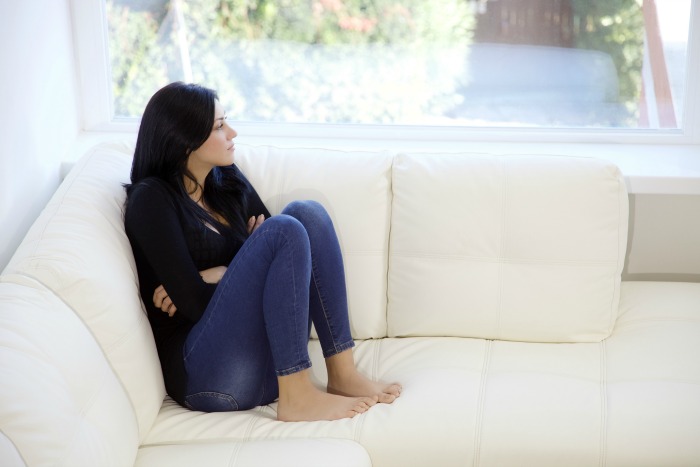 I think it's so easy for us moms to become so consumed by all we feel we have to do, that we forget how to enjoy our lives. We forget that it's still okay to be ourselves – not the Pinterest-perfect, cookie-cutter version of the mom everyone expects us to be. Just us. Just as we are.
We don't realize that it's not only okay to be ourselves, our husband and kids actually NEED us to be ourselves!
I went back and bought a couple of those index card books. (Alright, I bought four of them, in all the colors, as is my style.) I'm going to write my most special verses in them, and carry them around in my purse. Just like I used to.
And you know what? I bought one for Emmy too, and she was SO EXCITED about that little pink book. We sat down together, and chose some verses to write in there. She spent two straight hours copying Scripture into her little Bible verse book that day with our favorite colorful pens. She was thrilled.
See, I think God made my girl to love index cards and special pens and His Word, just like her momma. And I want her to learn who she is in light of who He has made her to be, not who anyone else says she is.
Mommas, If God created you to love something, I don't think He ever intended for you to abandon that love once you became a mom. Instead, I think He will use our loves, our strengths, to shape our children's lives.
So, I want to know.
Who are YOU, momma? What did you used to love? What do you still love? What's something you might want to pick up again, to bless your own life and the lives of those around you?
Tell me in the comments below!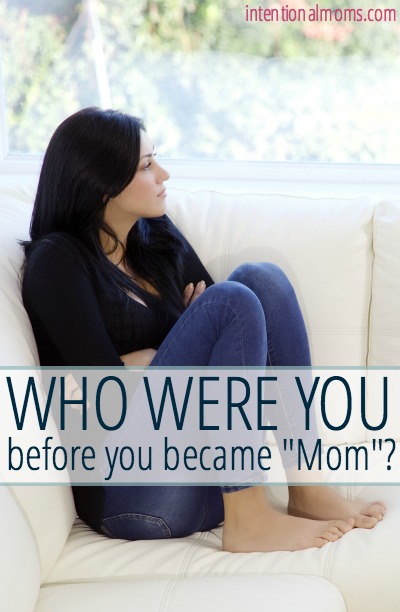 Kayse is a wife, mom, and founder of the Anchored Women community. She writes to help women fight busy, find rest, and build a life that's anchored in Christ. Kayse is also the creator of the S.O.S. Planner, the Anchored Life Kit, and other practical resources that equip women to manage their homes and families in confidence. You can find her writing and her resources at anchored-women.com!