Big dreams, small businesses, and motherhood
About five years ago, I went to a writing conference with a book proposal in my hand and hope in my heart.
I wanted to be a writer. With everything in my heart, I wanted to write a book that would change lives and point people to Jesus and jumpstart my career.
As a result of that weekend, I got an agent and a book deal. For a very real book that a very real publishing house really wanted me to write.
So, I wrote that book. It was about faith and grief and what we do when life doesn't turn out the way we planned, and I poured my heart and soul and tears into it.
But something wasn't right about it. I felt it, and the publisher felt it, and after Nathan was born, they asked if I could rewrite it to include the story of the aftermath of his birth. (It is a pretty good story.)
I couldn't do that then. I almost died as a result of Nathan's birth, and recovery was the hardest thing I'd done in my life. I was so sick, I couldn't even pick up my babies, or, you know, move at all without excruciating pain, so re-writing a book simply wasn't on the list of things that I could do at that point in my life.
We all agreed that it just wasn't the right time for that book, and that was that.
No more book.
Devastated is a pretty appropriate word for how I felt about the whole thing. Why would the Lord seemingly say yes to my BIG DREAM, only to say no a year later? I didn't understand it.
In the few years since, my agent helped me rework the book and pitch it a few more times, but every single time, something hasn't been right. Either not right for a publisher, or not right for me, and it just never happened. I never landed another book deal.
That big dream of mine that I was so very sure the Lord had called me to, was just that – a dream, not a reality.
But something else happened in these last few years, too. In this time, I've watched friends land book deals and struggle to balance the demands of a publisher with the demands of their family. I've seen how launching a book requires travel and speaking engagements and time away from your kids.
I've also seen how I handle work as a mom. I know now how laser-focused I can get when I'm working on a project I'm excited about, to the point where my house and family can completely fall apart. I know how much time it takes for me to write words that really mean something, and I've realized how much time that takes away from my family. I know my own limits and strengths and weaknesses so much better now than I ever did five years ago.
And I think maybe my dreams have changed.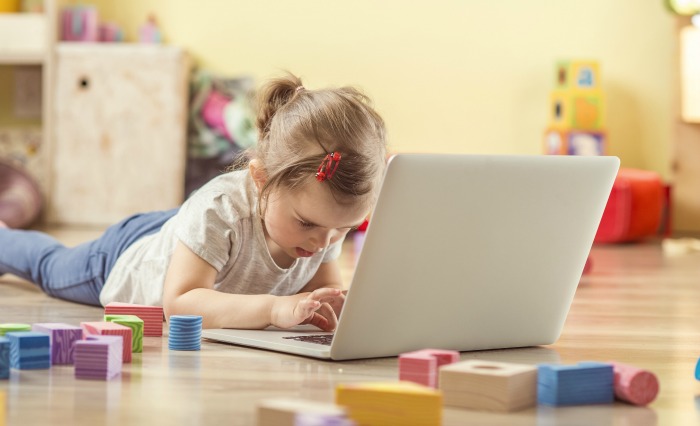 I still really want to write a book, don't get me wrong. I'd love to be a published author and walk into Barnes and Noble and see my name on the cover of a book that tells people about Jesus and changes lives for Him.
But I'm realizing that there are two tiny people right here who already carry my name every day. Two tiny people who need to hear about Jesus every day.
Two tiny lives that maybe He can change by using me.
And that's a huge job. Serving and encouraging my husband, and caring for our home, and raising our kids to know and love Jesus – that is already a GIANT job that feels too big for me. My personality is introverted and highly sensitive and easily overwhelmed. And my children are extroverted and emotional and overwhelmingly loud.
But they are my children. And I love them with every inch of me.
If I'm going to spend my energy anywhere, if I'm going to be telling anyone about Jesus, if I have any place to serve, it's HERE.
Here, at home, with my children and my husband and my God. Working out our faith in the quiet of early morning hours, and the loudness of family dinners. In apologies and forgiveness and relationship. Real life. Real faith. Right here.
I don't write this to tell you that writing a book, or pursuing a dream, or building a business is wrong. It's not! If that's where God's calling you, and you're equipped to handle the extra responsibilities that those things bring, then I'm right over here, cheering you on.
But friend, if you feel like you're standing around getting left behind while you watch all your friends start businesses, or write books, or chase a dream of their own, I want to encourage you.
You are right where you are supposed to be. You are doing good, hard, important work right here in your own home. There are people here to serve, and they need you. Anyone can write books or sell leggings or start an online empire, but you are the only wife your husband has.
You are the only momma your babies have.
If I am sure of anything, I am sure of this: God has put us right where we are for His own purposes. We are called first to our families, to the people God has already given us, to share His good news, to encourage, to build up, to serve.
This is the good work. And you are the one chosen to do it.
So friend, if you've got a dream in your heart, but you feel like caring for your family, serving your husband, and raising your children is just about all you can handle right now, I'm here to tell you that IT'S OKAY.
It's okay if your BIG DREAM is delayed to make room for the dream that's sitting around your kitchen table tonight.
It's okay if your few minutes of free time are spent sleeping or reading or doing something that fills and refreshes you, instead of "hustling" a little bit more.
It's okay if you can't seem to handle as much as your friend who does this, or your friend who does that. Who cares? Only you and your husband can know what works for you and your family. You do that.
It's also okay if you cry sometimes because you want to be doing something bigger. Something better. Something else. Sometimes that BIG DREAM seems a whole lot more important (and maybe a little easier, if we're honest) than motherhood, a whole lot more exciting than dinner and dishes and diapers and disappointment. I get that. I've shed more than a few of those tears myself.
But friend, do not be fooled. This work, the work of serving our husbands and raising our babies, it is important.
It is your calling.
And I'm finding that it's here, in the messy, exhausting work of family life, where God does the hard, necessary work in my own heart as well. This is where He teaches me patience, and repentance, and forgiveness. Where He reminds me to slow down, to value people over productivity, and to remember that He is my rest when I'm weary.
I still have a big dream, and maybe someday that dream will become a reality. But right now, I will serve the Lord by serving my family. I will write short blog posts instead of long books, as I'm able. I will keep my focus here at home, because here at home is where He's placed me.
And that's not only okay, that's enough.
---
If this post encouraged you, would you share it using the pink buttons below?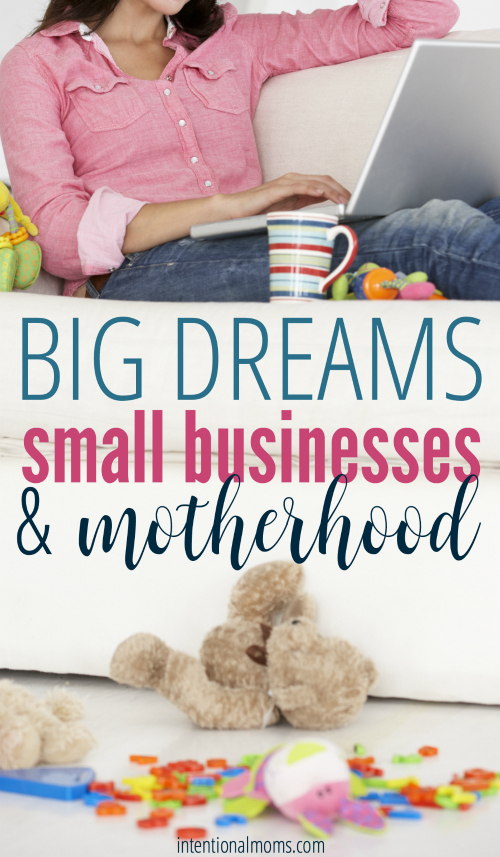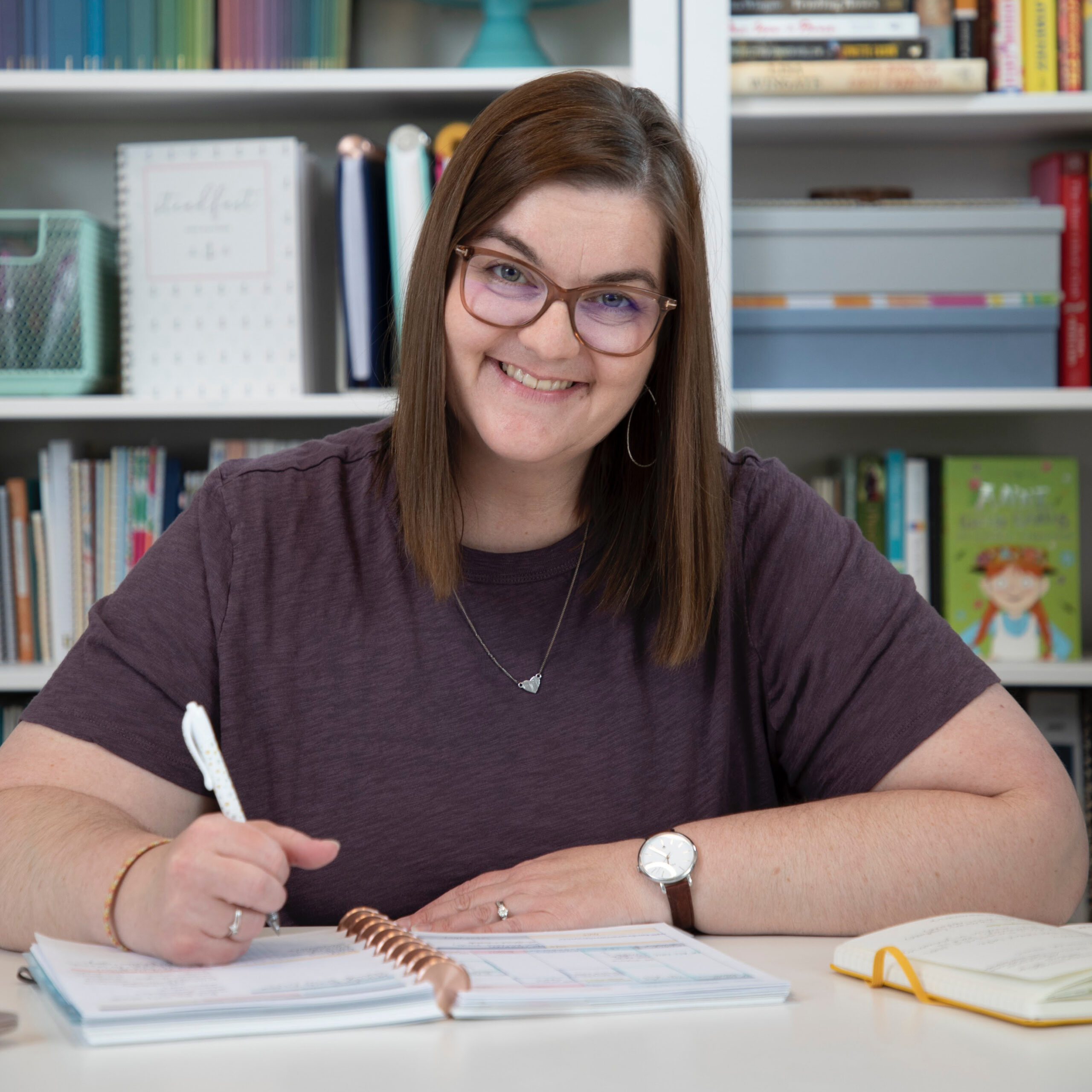 Kayse Pratt serves Christian women as a writer + designer, creating home + life management resources that help those women plan their days around what matters most. She's created the most unique planner on the market, helped over 400 women create custom home management plans, and works with hundreds of women each month inside her membership, teaching them how to plan their days around what matters most. When she's not designing printables or writing essays, you'll find Kayse homeschooling her kids, reading a cheesy novel with a giant cup of tea in hand, or watching an old show from the 90's with her husband, who is her very best friend.