Grace, Not Perfection :: A Spotlight 31 Interview with Emily Ley
It's time for the February edition of Spotlight 31!!
Over the last year (or few!), I've had the chance to get to know some pretty amazing women. These are everyday moms like you and me, moms who are trying to keep their families first and serve the Lord in the small things. They also have developed ministries, small businesses, or blogs that share their heart for the Lord and provide other moms with resources that simplify life, encourage hearts, or serve as tools for raising kids today.
I am so grateful to know these women, and I really wanted to find a way to connect you with them too. Not just on a product level (though I DO love their products!), but on a mom level. A regular woman level.
The thing I love about each of these women is how real they are. How dedicated to serving the Lord they are. And how fiercely they fight to keep their families first. They are inspirational to me, and I know they will be to you too!!
So, about once a month or so, I "spotlight" one of these women, and share an interview with them that will hopefully inspire and encourage you, both in your role as a wife and mom, and maybe in that dream that you're keeping quiet in a corner of your heart!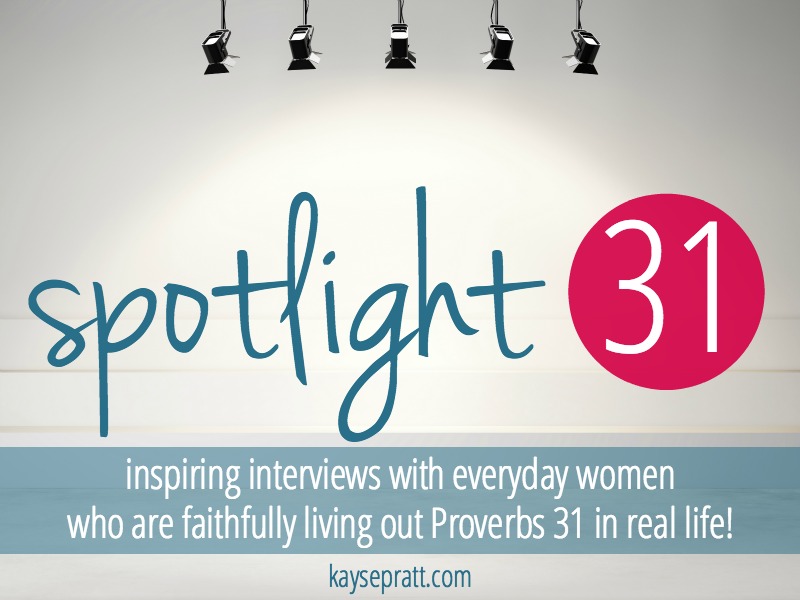 Today, we're introducing my friend Emily Ley. If you've been here for any length of time, you know how much I adore Emily's products. Her Simplified Planner and Simplified Journal top my list of must-haves. But today, I want you to get to know the girl behind the products. Between her family, her mission, and her heart for mommas – she's kind of amazing, you guys!
Emily's passion is creating products to help women simplify their lives – to create space and margin and make room for JOY. But I think her bigger passion is her family. One of my favorite things about Emily is that she's not afraid to share her real life with us. Whether it's on Instagram, or on her blog, Emily understands that social media is really just everyone else's highlight reel, and she lets us know that she's right there in the trenches with us!!
So, today I'm going to step back and let you hear from Emily. I know her words and her heart will inspire and encourage you!!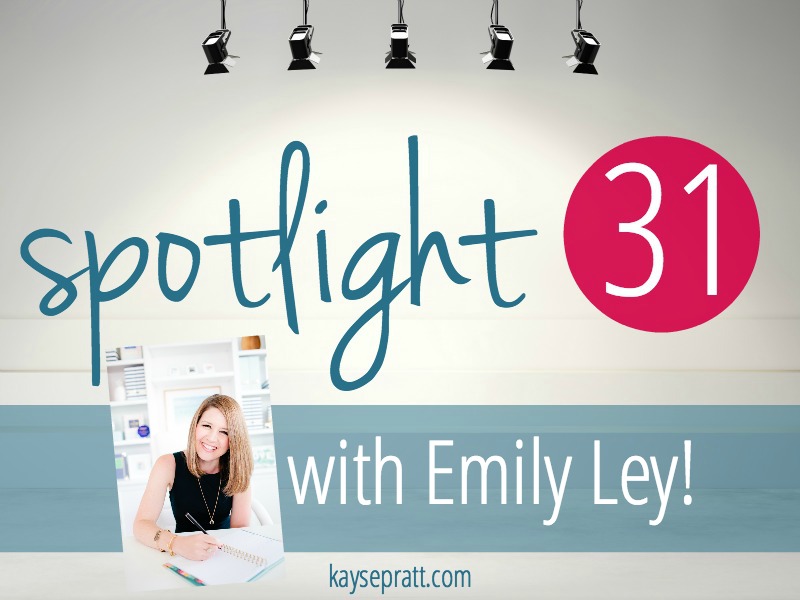 Hi Emily! I know you, but my readers might not! Tell us about who you are, a little about your family, and what you do as a ministry.
My name is Emily Ley. I'm a wife, mama to three (one year old twins and a pre-schooler), designer and creator of The Simplified Planner. First and foremost, I'm a wife and mama. I'm so grateful God's called me into a life that allows me to wear many hats.
Think back to when you got started… What problem were you trying to solve?
Whew. I got started back in late 2008 with a PC and Microsoft Publisher (yikes). Slowly but surely I taught myself Illustrator and began to design wedding stationery and invitations. The problem I was trying to solve was my own: I deeply wanted to be a mama and I knew that part of our life was right around the corner. I worked in nonprofit management and my career was extremely demanding—many night and weekend commitments, 60+ hours a week.
I was determined to create the life I dreamed of having with my own two hands. God showed me He had even better plans in store than I could ever dream up or create on my own.
As I grew more and more passionate about living a full and meaningful life, I began to feel a deep desire to help other women do the same. As a totally overwhelmed new mom, running a business and balancing a baby on my hip, I created the Simplified Planner for myself—to give me a simple, fresh, new start every day.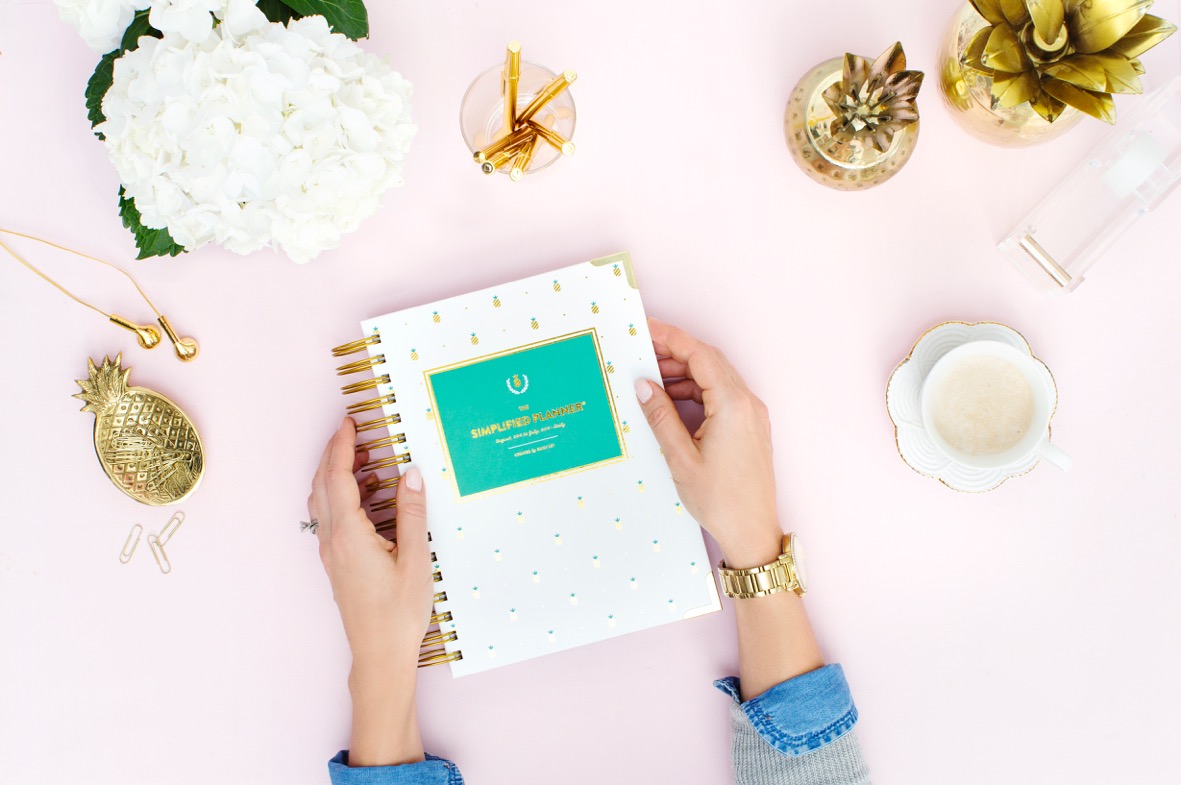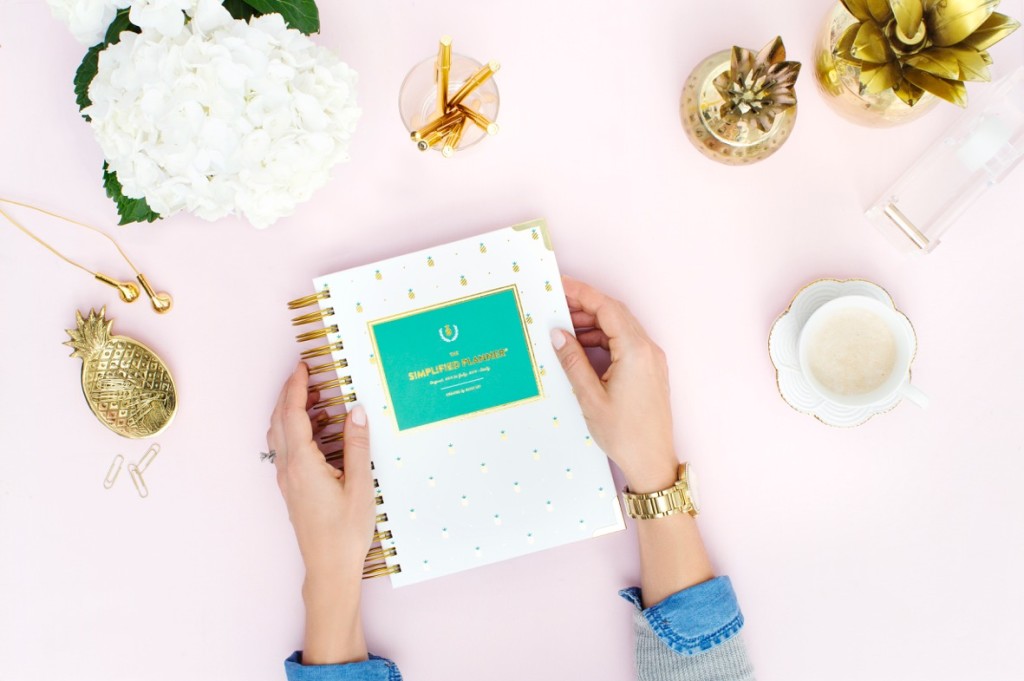 What is is one thing that sets your products apart? How do you do things differently from other small business owners?
Our products are simple on purpose. Women today are completely overwhelmed. And I don't think that's changing anytime soon. We all crave a simpler, more joyful life. Our brand was created to deliver hope and equip women with tools to do what matters most.
So many times, I hear women wondering how someone else "does it all". That's always an illusion though! No one does it all. So, let's break down your work week. How much time would you say you spend, on average, working each week? How do you make this happen? (Are your kids in school, do you bring on a nanny, does your husband help, etc.?)
Ha! I love what Jen Hatmaker says about balance: "It's like a unicorn. People talk about it and make airbrushed t-shirts about it, but no one has ever actually found it."
People often think that because I make organizers and planners that my life is perfectly pulled together and my home is spotless (insert hysterical laugher). My life is a zoo. I have three kids under five, run a booming business and oversee a staff of six incredible women. Every day is different and every week my work load changes.
When I hired our nanny, Hannah, I hired someone who could be a big part of our lives. She helps me with everything and works for me full time. When I started my business, I decided to carve out one day a week to be with my kiddos. I work Mondays – Thursdays from 9:30 – 1:30pm. I get to spend time with the babies during the day because I work from my home office, but Hannah's there to supervise so I can work too.
She gets to our house at 8am and I take Brady to school. At 1:30 I leave to pick him up. Because Hannah's there, I get extra one-on-one time with my oldest every day and that is priceless. On Fridays, while Brady is at school, I spend the morning with the babies (Tyler and Caroline) while Hannah works as our Blog Editor in my office. It's a fun set up. She is an incredible nanny and an amazing writer as well. I'm so grateful God made our paths cross.
Because I work a unique schedule, I often end up working a little bit after the kiddos go to bed before some tv time with Bryan, my husband. I don't love working at night, but Brady will only be in preschool a little while and before we know it, the babies will be in school. This is but a season. Also, I married a super helpful man. Bryan is my biggest cheerleader and an incredible dad. He's so helpful when I have to travel and with the kids and housework in general. I married up.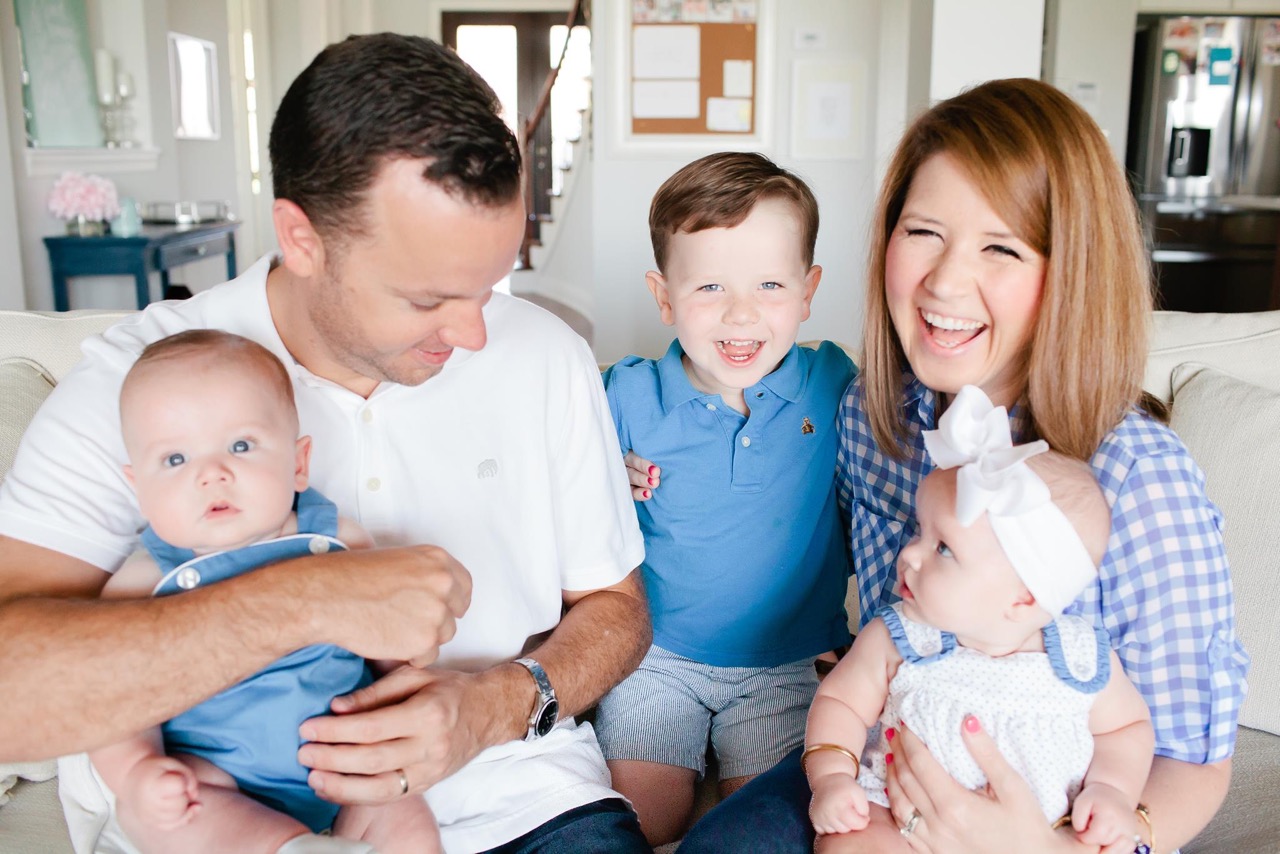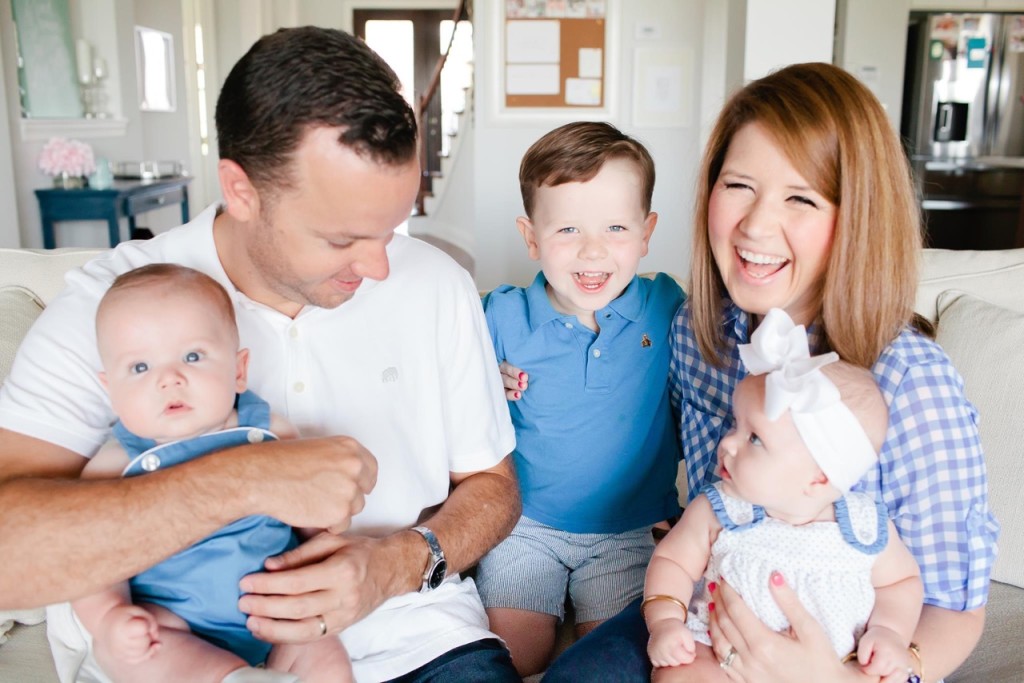 Have you had to make any hard decisions in relation to pursuing your business/ministry? (Sacrificing something business-related for the sake of your family, following God's call for your life instead of what you wanted to do, etc.) Could you share that experience with us and how it's shaped you?
In the beginning, Bryan and I decided to run our company debt free. We're big Dave Ramsey fans. This is hard especially when we sell out of Simplified Planners every year. It'd be easy to run out and get a small business loan. We even got three rounds deep into Shark Tank auditions before we realized it wasn't for us.
When I got started, I didn't have money to throw into the business. Instead I designed digital monograms (no production costs!) and sold them to brides on Etsy for $5 each. I'll never forget the feeling of getting those "Congratulations! You've made a sale!" emails. I worked two jobs for two years and saved all my $5 sales up to invest in a website. Little by little, God's led me through a ton of hard work, a lot of mistakes, a few face-plants and a lot of happy adventures. I couldn't be more grateful for every inch of our journey.

What's your favorite thing about what you do?
I love the ability to be creative: to create something from nothing. I love that my heart and my family and my work are all one. My biggest prayer is to build a legacy, not just make stuff. I'm so grateful that tens of thousands of women around the world are using our products to bring joy and simplicity into their lives.
Share with us one tip, trick, or tool that keeps you from going insane.
Hahaha. Wow, I probably have a lot of these. My biggest tip is to decompress at the end of every day: write out to-dos for the next day, clean up your desk, set your self up for success the next day. And when morning rolls around, visit that list, add to it, tweak it and make a plan for your day.
What advice would you give to someone who has a dream/talent/message they feel called to pursue, while also raising a family?
Know that your journey isn't going to be perfect. Show me an entrepreneur/writer/teacher/leader who's never fallen on their face and I'll show you someone telling a fib! The journey is long but its so worth it. Little by little, celebrate the tiny accomplishments and steps forward. If God wanted Rome to be built in a day, He'd have us give birth at 2 days pregnant. Think about that! It takes a long time to build something beautiful and that's okay. We're all cheering you on!
---
Isn't she amazing?!? I love how Emily strives to keep everything in perspective. She is not afraid to live in her season, and make changes as needed. I am so grateful for her friendship and her example. She's an encourager, an incredible creative, and a woman of God. Aren't you glad she took the time to share a little of herself here today?!
---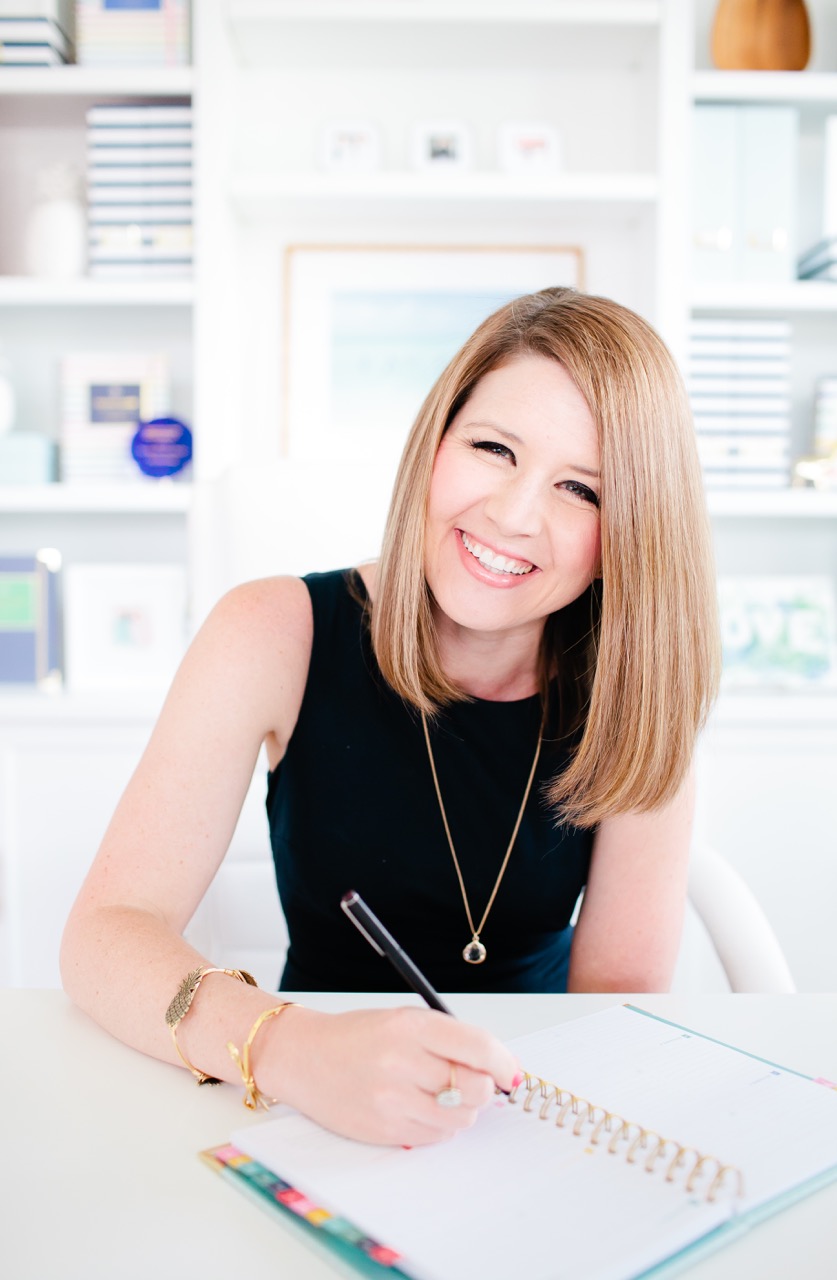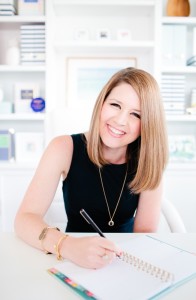 Emily Ley is a designer, wife and mama to three precious littles. Her passion is to make what matters happen and help other women do the same. It's all about a little simplicity and a whole lot of joy.
Life as a working, entrepreneurial mama is nothing short of life's greatest adventure. The entire mission of the Emily Ley collection of products and blog is to connect, empower and inspire women to choose simplicity, to live a unique, intentional life and to wholeheartedly commit themselves to a standard of grace not perfection.

Connect with Emily on Facebook & Instagram!
Pin it!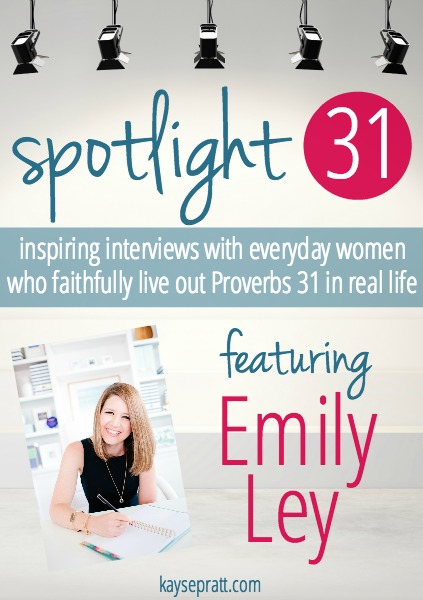 ---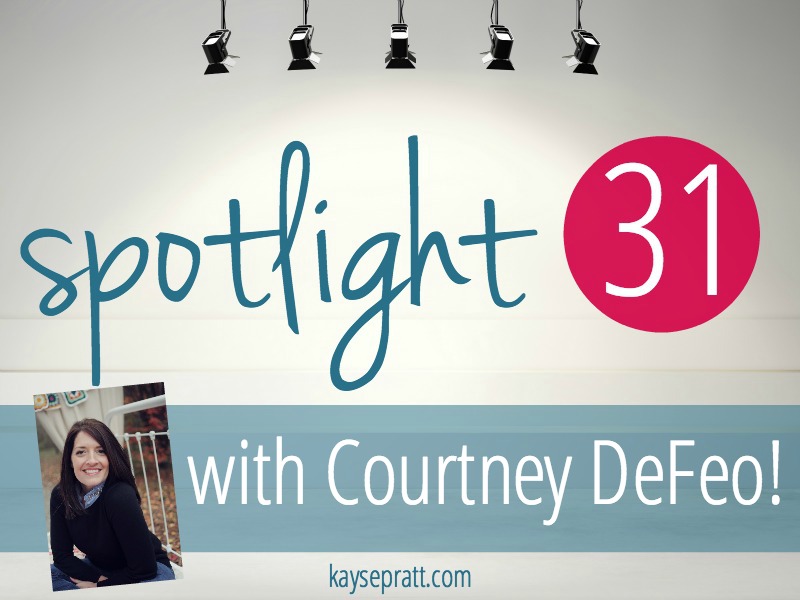 Need a little help getting organized?
Join us for this 4-part mini course on organizing every aspect of your life, including tons of free resources AND immediate access to our printable Organization Kit!
You'll also receive our weekly newsletter, providing you with encouragement and resources to help you make time for what matters most.
*By subscribing, you're agreeing to our privacy policy.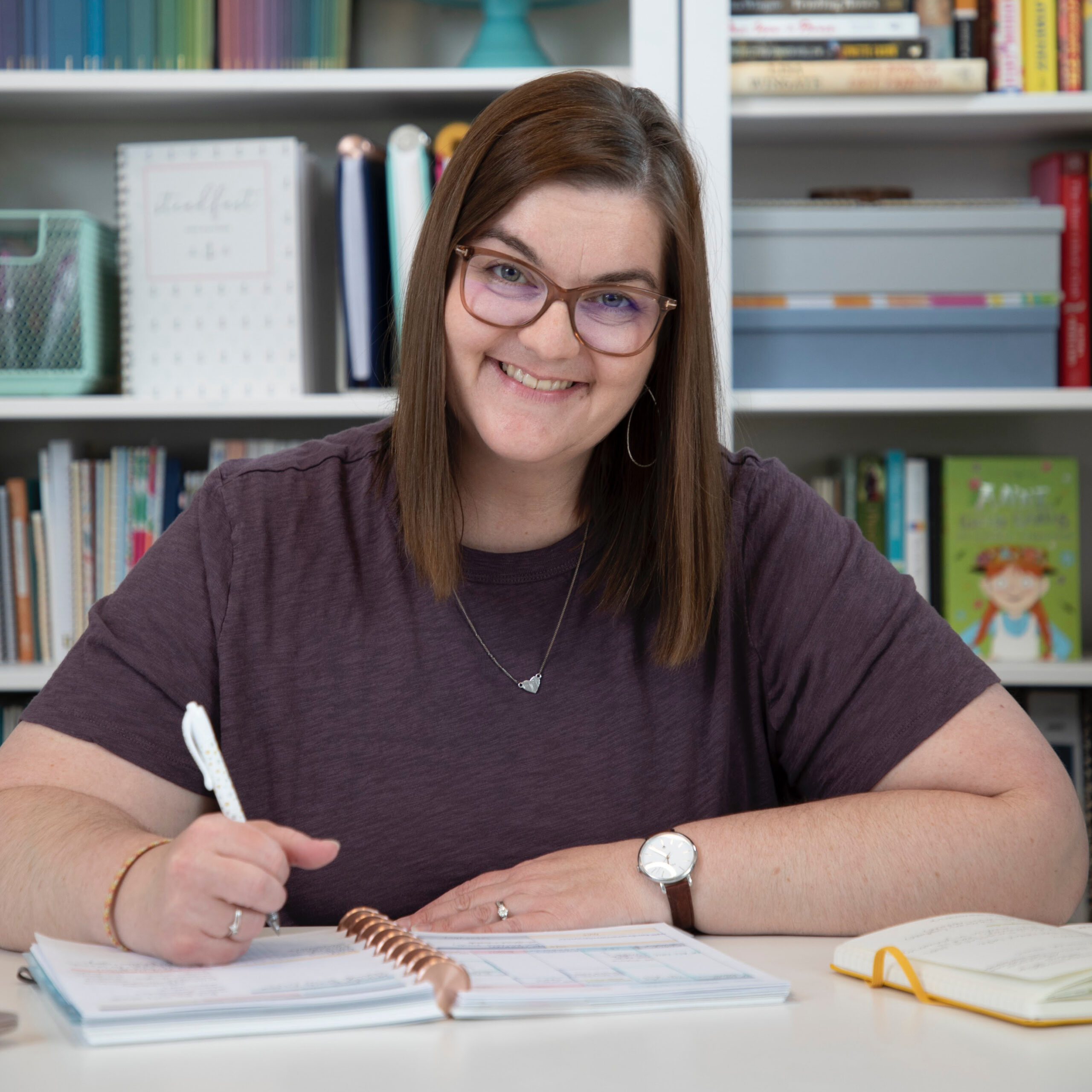 Kayse Pratt serves Christian women as a writer + designer, creating home + life management resources that help those women plan their days around what matters most. She's created the most unique planner on the market, helped over 400 women create custom home management plans, and works with hundreds of women each month inside her membership, teaching them how to plan their days around what matters most. When she's not designing printables or writing essays, you'll find Kayse homeschooling her kids, reading a cheesy novel with a giant cup of tea in hand, or watching an old show from the 90's with her husband, who is her very best friend.