How To Plan A Simple, Fun Summer For Your Kids (And You!) :: Free Printables Included!
Summer is officially here in the Pratt house!
Emily's last day of school was last week, and the kids and I are in full summer swing! Jon will join us after his last day of school this week, and it will be the four of us, all home together for two months straight!
I love summer.
And this year, I love it even more because both of my kids are old enough that we can have some serious family fun! Nathan is walking and climbing all over the place, following his "sissy" around everywhere she goes. We're spending hours in the backyard jumping on the trampoline and eating drawing with chalk, and it's already wonderful.
I know how it goes though, and in about 2.5 more hours, I'm gonna hear something along the lines of "I'm borrrrrrred…" from my active little girl. And about 20 minutes after that, I'm gonna want to pull all of my hair out because why can you not just find something to do already?!?!?!
So, this year I'm taking a proactive approach and making a loose plan for our weekdays this summer!
Here's what our summer days will look like: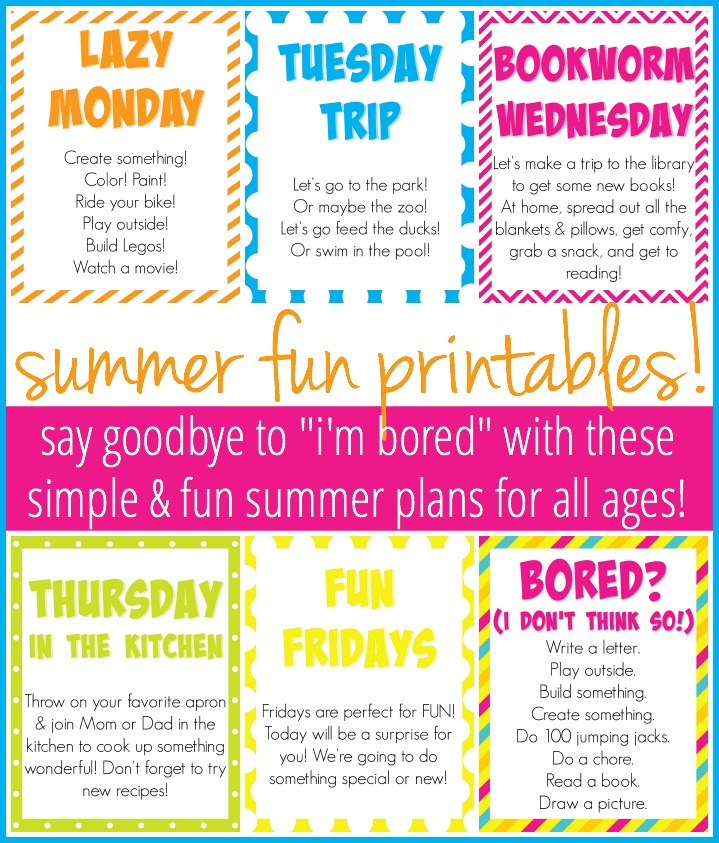 Lazy Mondays
I like to hang out around the house on Mondays, catch up on laundry and get a good start on the week! But with two littles, I need to make sure that they are adequately occupied too. So Mondays are going to be our lazy days.
These Mondays are when we bust out our favorite summer toys. I'll get out our favorite craft box, the paint with water books, the legos, and maybe even a movie after lunch, and let the kids go to town. I can really only handle crafts one day a week, so this is my way of limiting the large amounts of glue and cut paper that I find hidden around my house. Plus, Kiwi Crate saves my life in this area. I adore them!
Tuesday Trips
On Tuesdays, we're going to get out of the house by going to a park, maybe to the pond to feed the ducks, or even to the gym to use the pool! Something out of the house before lunch & naptime, so, you know, we all stay sane. This would be a good morning for errands too.
Bookworm Wednesdays
This is maybe my favorite day of the week! On Wednesdays, we head to the library and pick out a huge bag of new books (and audiobooks – hello! love those!) before heading home. We like to walk to the library, so I think that counts as a little exercise for the day, too.
When we get home, we grab a snack, and then spread out all the blankets & pillows on the floor, and both kids snuggle up and read their own stack of books! I did this with Emily this week, and IT ROCKED. She read for two hours straight. Nathan didn't last as long, but I ended up putting on Sesame Street for him (it's educational. don't judge me.), and I got to read my book too! Win win win!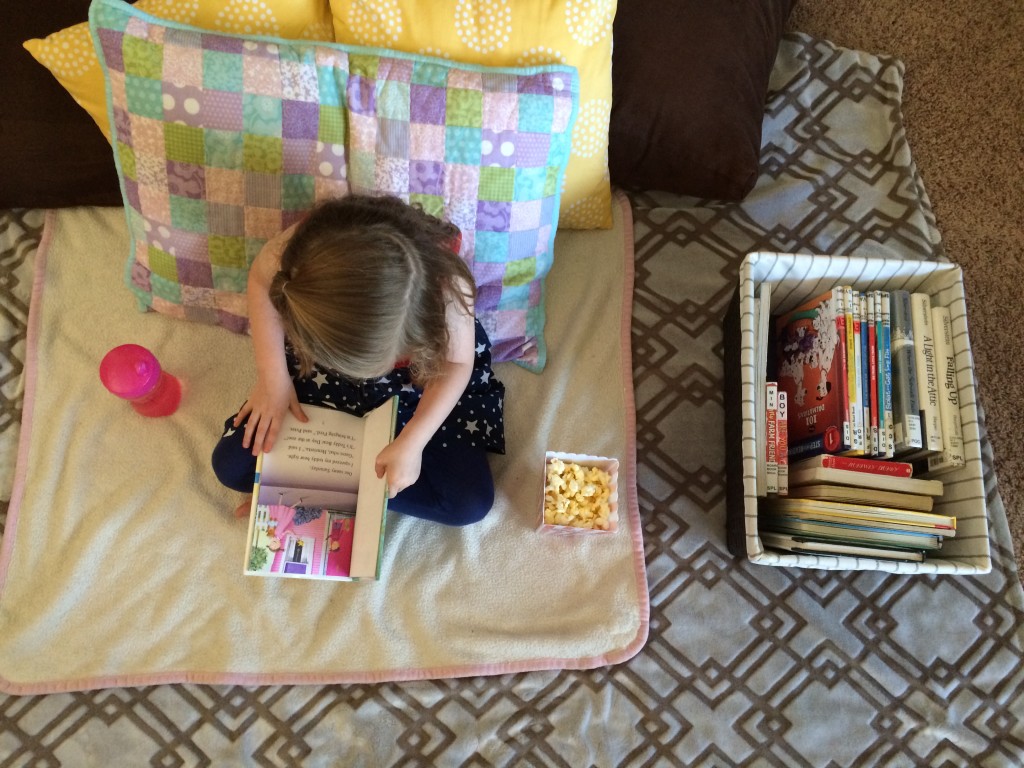 Looking for some good books for your kiddos? And maybe yourself too? I've got you covered! Check out my posts on the Best Summer Books For Early Readers, or My Favorite Fiction Reads for Women.
Thursdays In The Kitchen
I love this weekly baking date with my girl! Emmy loves to help bake and cook, and I want her to learn her way around the kitchen.
Yes, everything takes a little longer when she's "helping", but she's learning, and we're having fun together, so it's worth it. Plus, I'm using this as an excuse to bake yummy things. Obviously. This one is our all-time favorite, followed closely by this cake that is to-die-for. We make these often!
Fun Fridays
We really aren't going on any big trips this summer, so we're planning just a few day trips throughout the next 9 weeks! We'll use Fridays to do just that! Trips into the city, into the mountains, even just to a new park or zoo that we haven't been to yet. Something fun and new to do together as a family. 🙂
And if you're "bored"? Well, I've got a list for you, kid. I'll work that word right out of your vocabulary.
Each Summer, I print out these daily signs and post them on the wall in our playroom! That way, my kiddos can see what's going on each day. (And also access the Bored List for those terrible bouts of boredom.)
Guess what? I wanted to make sure you got these too!
Just enter your email below to get your own Summer Fun Printables! Each of these comes in a full sheet size, but you can shrink them down to any size you'd like. Print them out and post them in your home to help give your kiddos some fun, simple direction for their days this summer!
Summer Fun Printables!
Enter your email & we'll send you these Summer Fun Printable Posters! One theme for each day of the week, plus a list of "Bored" Activities!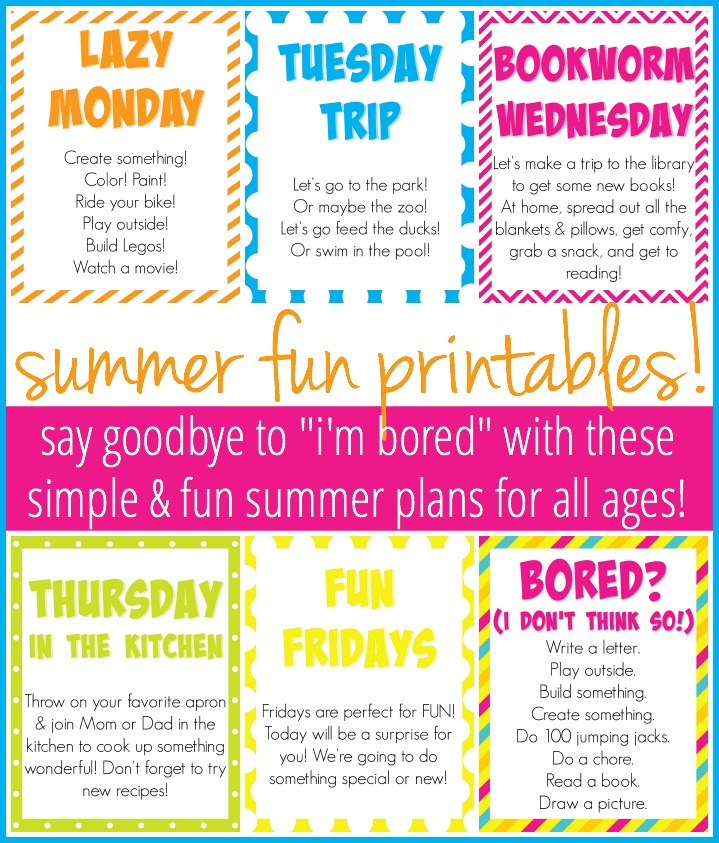 And hey, if you do things on different days, no big deal. It is SUMMER, after all. Anything goes. We went to the library on Tuesday this week, instead of Wednesday. Gasp! But seriously, whatever works.
The idea is to keep things simple, fun, and as screen-free as possible!
What are you doing to create a fun & simple summer at your house? I'd love to hear your ideas!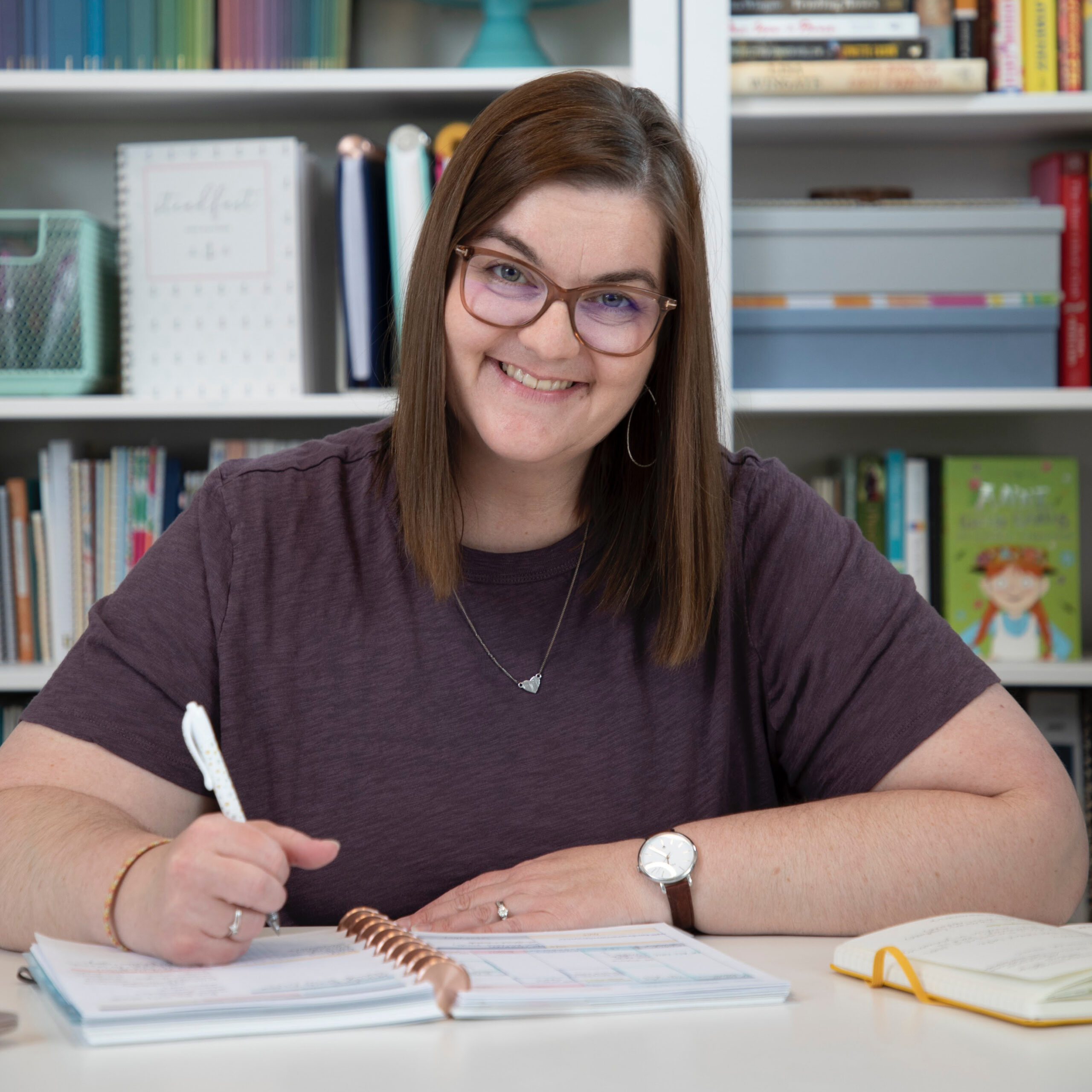 Kayse Pratt serves Christian women as a writer + designer, creating home + life management resources that help those women plan their days around what matters most. She's created the most unique planner on the market, helped over 400 women create custom home management plans, and works with hundreds of women each month inside her membership, teaching them how to plan their days around what matters most. When she's not designing printables or writing essays, you'll find Kayse homeschooling her kids, reading a cheesy novel with a giant cup of tea in hand, or watching an old show from the 90's with her husband, who is her very best friend.