The Best Kids Music (That Won't Drive You Crazy!)
I grew up listening to music. My mom would always have the radio on at home & in the car (either country or top 40), so I know all the words to songs like "Fancy" and basically anything by U2.
Now that I actually UNDERSTAND the words to those songs now, though, not to mention the "top 40" of our time, let's just say I'm moving in another direction for music in our house. I love old hymns, and Emmy loves singing, so we've found a few great albums that we play on repeat in our home!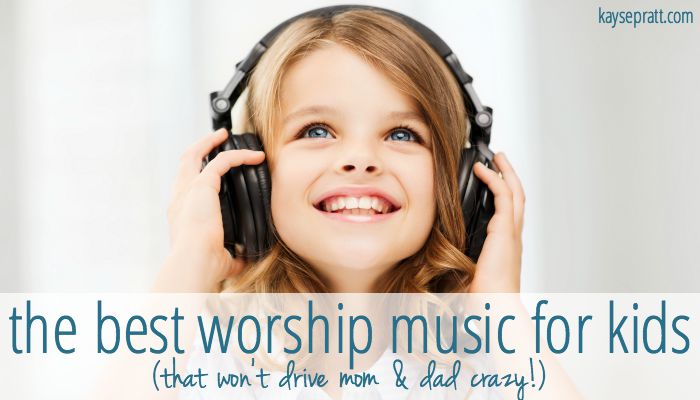 (Don't get me wrong, we Shake It Off like nobody's business!! But I also love hearing Emmy sing Amazing Grace more than I enjoy her singing about that Blank Space she's got… You know?)
Let's get honest for a second though and just say that some kids music is terrible. Right? I'm talking the kind that makes you want to voluntarily tear your ears off your head before you hear that Gummy Bear idiocy again. I think I speak for all of us when I say that our homes do not need any more of that kind of music.
So I thought I'd compile a list of our favorites – the best music we've found for kids that WON'T drive mom or dad insane!

Seeds Family Worship  | Wee Sing Bible Songs & More Bible Songs |
Veggie Tales Favorite Sunday School Songs | Worship Jamz | Wow Hymns
1. Seeds Family Worship – Anything by Seeds Family Worship ranks at the top of my favorite list. This talented group has put together music that is enjoyable for parents and kids alike, AND it's all Scripture!!! This is my favorite way to memorize Bible verses – for whatever reason I have the hardest time with memorizing stuff, but if it's in a song, I've got it! There's a whole collection of these CD's, and I can't recommend them highly enough!
2. Wee Sing Bible Songs & More Bible Songs – These songs are sung by kids and while they do have a tendency to get on your nerves after a while, it's honestly a LONG while, because there are so many songs on these albums. There are 110 songs between the two albums, so that variety really mixes things up! Plus, these are just wonderful songs that you want your kids to know – The B-I-B-L-E, This Little Light Of Mine, and 108 more. These are favorites in our house.
3. Veggie Tales Favorite Sunday School Songs – Here you'll find a lot of the same songs that you'll find on the Wee Sing CD's, but they are sung by BOB AND LARRY, you guys. Enough said. This album is just a ton of fun. (We also love these songs and these ones too!)
4. Worship Jamz – These songs were my favorite to play in the classroom when I taught third grade. They are contemporary Christian music made for kids ages… maybe 4-12? But I enjoyed them as an adult too! If you're looking for more contemporary songs than older ones, Worship Jamz are pretty awesome. (And there's a bunch of them!
5. Wow Hymns – This is the best collection I've found of hymns that are sung by contemporary artists, like Natalie Grant and Matthew West. I love that these are a combination of the old, traditional, RICH lyrics combined with the style of today's music. These are perfect for the whole family!
Also, if you DO love current secular music, check out KidzBop. My hubby is a music teacher at a public school, and he uses KidzBop a bunch – it's all current music that's been cleaned up and is sung by kids. He says it's generally pretty good, but obviously hasn't listened to everything! But if you're looking for something a little more mainstream, but on the cleaner side for little ears, KidzBop might be a good option for you!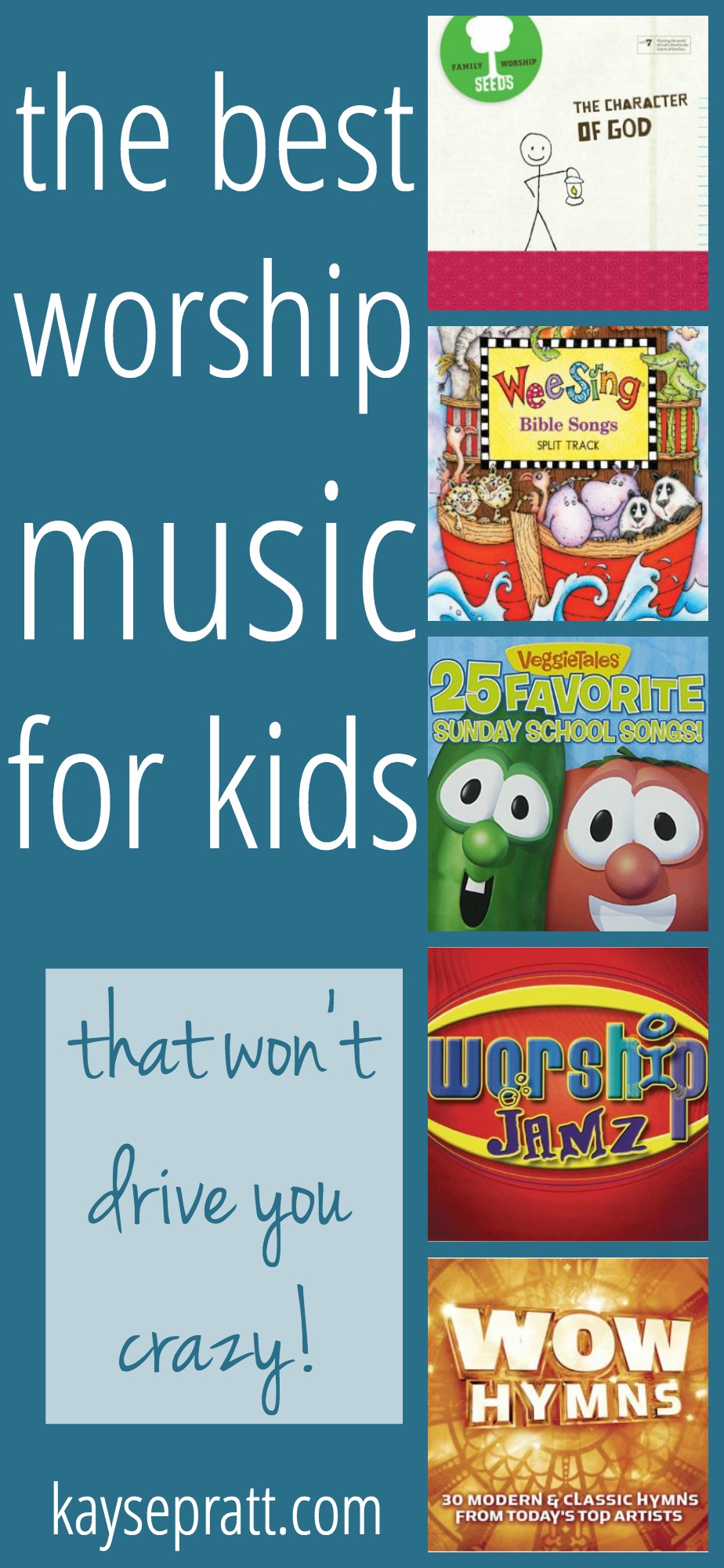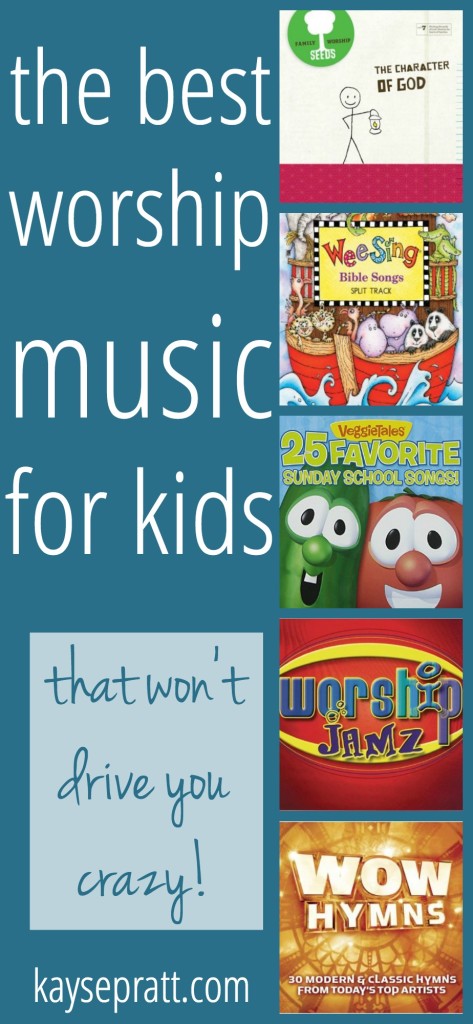 What did I miss? What's your favorite kids music??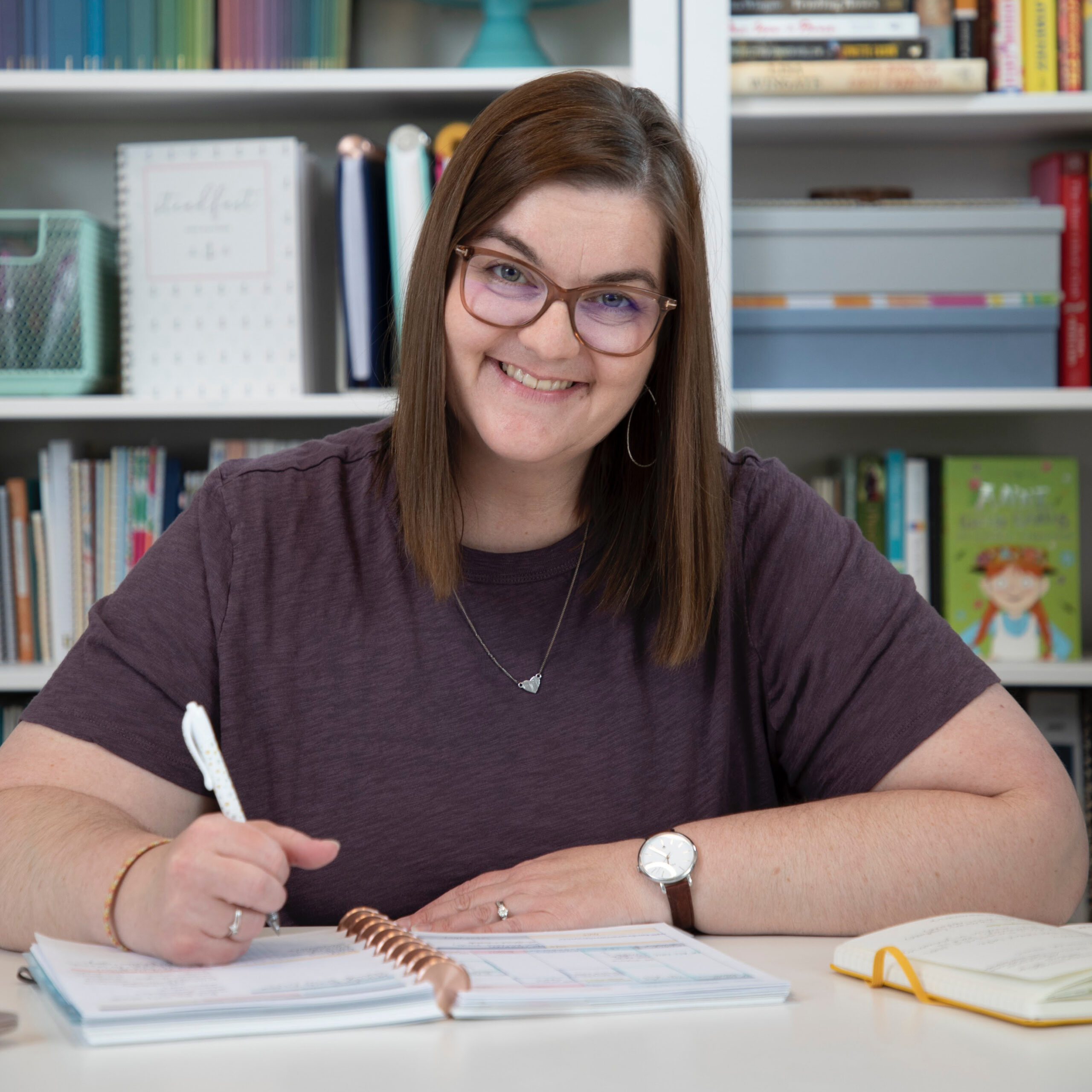 Kayse Pratt serves Christian women as a writer + designer, creating home + life management resources that help those women plan their days around what matters most. She's created the most unique planner on the market, helped over 400 women create custom home management plans, and works with hundreds of women each month inside her membership, teaching them how to plan their days around what matters most. When she's not designing printables or writing essays, you'll find Kayse homeschooling her kids, reading a cheesy novel with a giant cup of tea in hand, or watching an old show from the 90's with her husband, who is her very best friend.