The Time To Be Quiet Is Over :: A Response to the SCOTUS Ruling
If I were to paint you a picture of my mom, I'd tell you she was the kindest woman you'd ever meet. Quiet & soft-spoken, she had patience for days, and selflessly gave of her time and talents to anyone with a need. She read the Bible at the breakfast table every day, and loved everyone fully and unconditionally.
But I'd be remiss if I didn't also tell you that she was a die-hard, outspoken conservative.
It happened sometime during my high school years, when my quiet, never-say-a-mean-word-to-anyone mother suddenly became an conversational activist that could have been on talk radio. She could debate politics with the best of them, and she did, without hesitation. Respectfully, mind you, but passionately. My high-school self found this new trait simultaneously annoying (I was more interested in friends and fun than politics) and hilarious (because where had this come from??).
I just didn't understand why she was so passionate about this topic. Or why she seemed concerned enough to speak out, when that was so unlike her.
I get it now.
I spent a few days last week at my aunt's house, where they actually watch the news. (I haven't watched the news in months, cause I have an easily-scared little girl who always seems to be awake…) And that's where I learned about the SCOTUS ruling. And saw our White House lit up in rainbow colors.
And this is where you might start unsubscribing from this blog.
It's not my personality to talk politics or controversy. It's been easy for me in the past to simply ignore issues, honestly, thinking they don't have a lot to do with me, or that things would right themselves eventually. I've been quiet, not because it was the right thing to do, but because it was easy.
I think the time to be quiet is over now.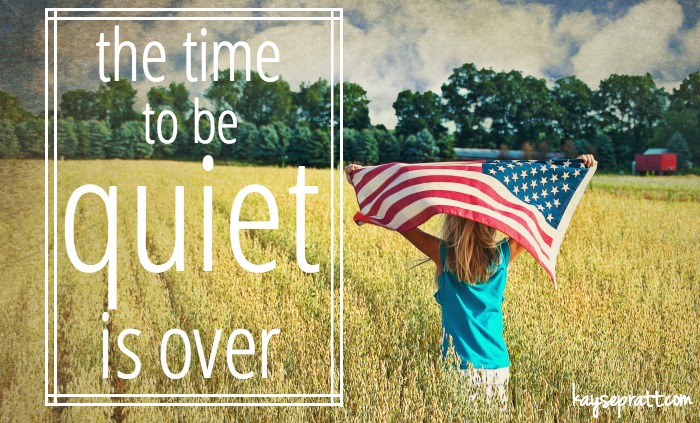 I read a lot of articles and watched a lot of videos this week, because that's what I do when the news explodes. I love this powerful piece from Kristin, explaining what she and her family will be doing now. I deeply appreciate the approach Becky takes in this beautiful post. At the same time, I also feel compelled to speak out, in love. I pray that you'll hear my heart here, as I try my best to contribute to the conversation taking place around the nation right now.
I firmly believe that the Bible is God's Word: the absolute truth. In it, God calls homosexuality a sin. Just like pride, or lying, or adultery, or murder. It's not any better or worse than any other sin – all sin condemns us. But it is a sin. We can argue about our opinions on that all day long, but here's what the Word of God says about it:
"You shall not lie with a male as with a woman; it is an abomination." Leviticus 18:22

"Or do you not know that the unrighteous will not inherit the kingdom of God? Do not be deceived: neither the sexually immoral, nor idolaters, nor adulterers, nor men who practice homosexuality, nor thieves, nor the greedy, nor drunkards, nor revilers, nor swindlers will inherit the kingdom of God. And such were some of you. But you were washed, you were sanctified, you were justified in the name of the Lord Jesus Christ and by the Spirit of our God." 1 Corinthians 6:9-11

"Now we know that the law is good, if one uses it lawfully, understanding this, that the law is not laid down for the just but for the lawless and disobedient, for the ungodly and sinners, for the unholy and profane, for those who strike their fathers and mothers, for murderers, the sexually immoral, men who practice homosexuality, enslavers, liars, perjurers, and whatever else is contrary to sound doctrine, in accordance with the gospel of the glory of the blessed God with which I have been entrusted." 1 Timothy 1:8-11

"…just as Sodom and Gomorrah and the surrounding cities, which likewise indulged in sexual immorality and pursued unnatural desire, serve as an example by undergoing a punishment of eternal fire." Jude 1:7  (See also Genesis 19)

"For this reason God gave them up to dishonorable passions. For their women exchanged natural relations for those that are contrary to nature; and the men likewise gave up natural relations with women and were consumed with passion for one another, men committing shameless acts with men and receiving in themselves the due penalty for their error." Romans 1:26-27
I know that's offensive to some. I know. The Bible is offensive to all of us who like to think we are just fine the way we are! (Me included!) Truth offends. But the truth of the Bible is also our only hope.
None of us are outside of the effects of sin. None of us. No one is better than another, all have sinned. At the end of the day, we all face the same God, and must give Him an accounting of our lives.
The good news is that God doesn't just leave us hanging, in the depths of our depravity. He has extended to us His Son, a sacrifice that covers all of our sins. We need Jesus, every single one of us. We're all sinners, all in need of Jesus.
The biggest problem I see with the SCOTUS ruling is not the government's involvement with the historical definition of marriage, or the constitutional standards this process has broken. No. Those things are worth our concern, to be certain, but, in light of eternity, that's not the biggest problem I see.
The biggest problem I see with the SCOTUS ruling is our nationwide celebration of that which God calls sin.
We have exchanged the truth of God for a lie. We have embraced sin, normalized it, refused to call it what it is. We have been quiet, and let the lies of the enemy speak louder than the truth of the Lord.
And not just in this instance.
On the whole, as a Christian community, we have lived for our own comfort and security, rather than living out the call of Jesus, the call to lay down our lives and follow Him. We've done this in our homes, in our communities, and ultimately in our world at large.
We have embraced what's easy instead of what's right. We have let conviction slide, shrugging it off as if it was someone else's job. And in doing so, we have welcomed the evolution of a nation that outspokenly embraces, normalizes, and celebrates sin.
The time to be quiet is over now.
It's time to be done with comfortable Christianity that doesn't rock the boat. It's time to be bold and speak the truth, in love.
Yes, in love.
It is, I believe, our job as Christians to both speak the truth boldly, and to boldly love our neighbors. All of them.
Love is patient, and kind. It's not boastful, proud or rude, and it rejoices with the truth. It's not arguing with pointed fingers, or beating a point to death. It's listening to the stories of others, and then sharing, with open hands, the awesome, absolute truth & grace of Scripture. That all have sinned, and our need is great. That Jesus died to meet that need. And that, by His grace, eternal life can be a reality for those who understand their need.
The Church hasn't done a good job of both standing for absolute truth and loving people no matter their religious beliefs, race or sexual preference. It's time we do both well. – Kristin Welch
I know that the people of our nation will not be won over to Jesus by laws and demands and protest signs. We are a prideful people, and we don't like being told that we're wrong. Plain and simple.
The Holy Spirit is the only hope we have of becoming, once again, a nation that acknowledges the true Word of God. It is up to the Lord to change hearts and open minds to accept Scripture as the truth. Person by person. Heart by heart. And, in the meantime, it's our job to be open with that truth of salvation. To share it in both boldness and love, being generous with all that God's given us.
We will not join in the celebration of sin. We WILL share God's Word in truth and grace.
We will not support hate or cruelty. We WILL treat all men and women with kindness and dignity, for all were created in God's image.
We will not boast in anything but Jesus Christ. We WILL hold the Gospel with open hands, using our voices to share the truth of God's Word rather than our own opinions.
The time to be quiet is over. May we recognize the deep need for truth in our country, and pray for guidance and change in our nation as we intentionally and purposefully share the love of Christ, and all He's given us. It is the time to boldly speak, and to boldly love. Let's not wait another second.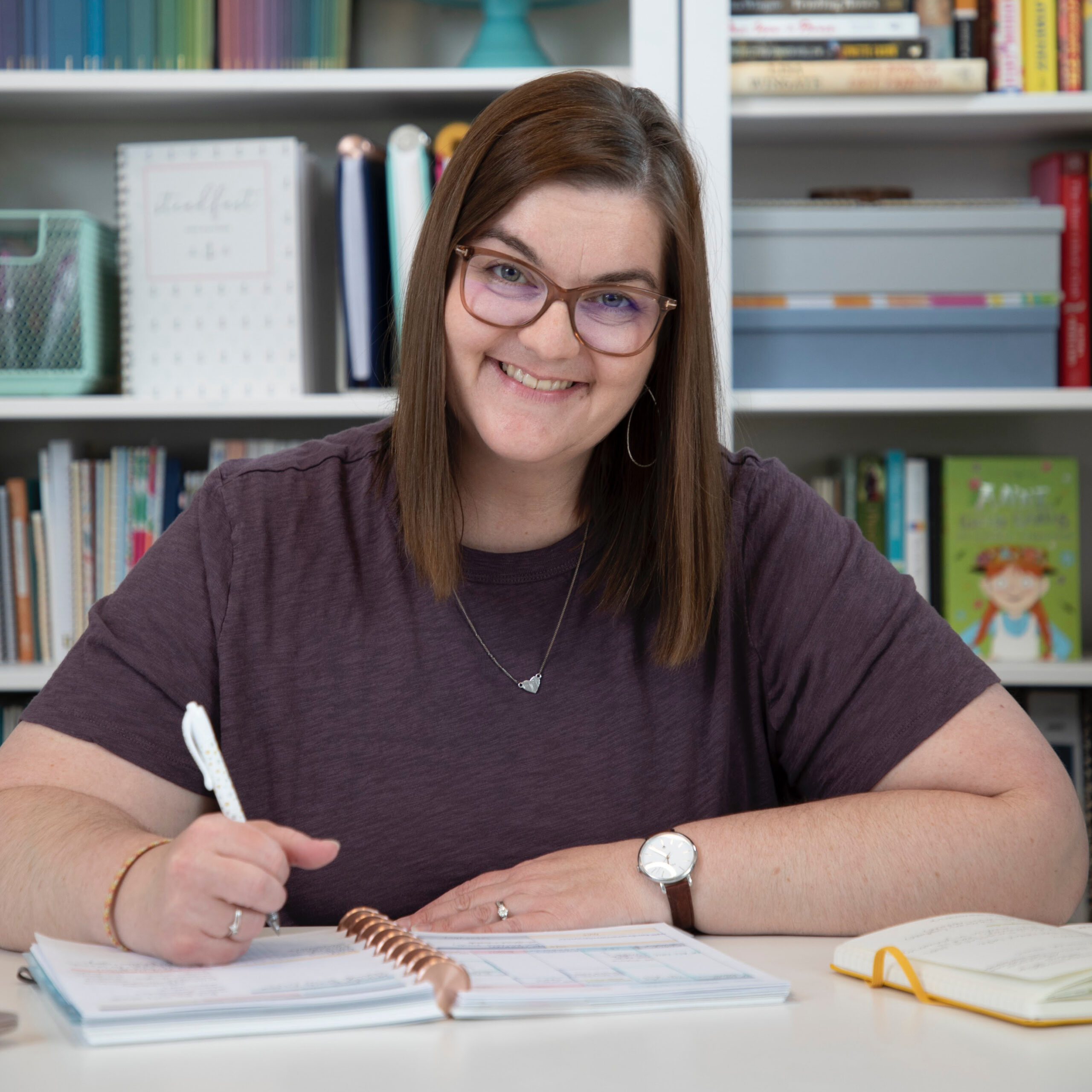 Kayse Pratt serves Christian women as a writer + designer, creating home + life management resources that help those women plan their days around what matters most. She's created the most unique planner on the market, helped over 400 women create custom home management plans, and works with hundreds of women each month inside her membership, teaching them how to plan their days around what matters most. When she's not designing printables or writing essays, you'll find Kayse homeschooling her kids, reading a cheesy novel with a giant cup of tea in hand, or watching an old show from the 90's with her husband, who is her very best friend.