How to track your goals throughout the year (so you don't ditch them by February!)
Today we get to talk about the LAST step of Anchored Goal Setting – tracking those goals! It's no good to set goals and then work on them for a solid 1.5 weeks, only to completely ditch them for the rest of the year.
Remember – goals are designed to SUPPORT our lives, helping us align our day-to-day with our deeply held values. So ditching them? That's not what we want to do!
Instead, let's chat about a simple way to track with our goals all year long!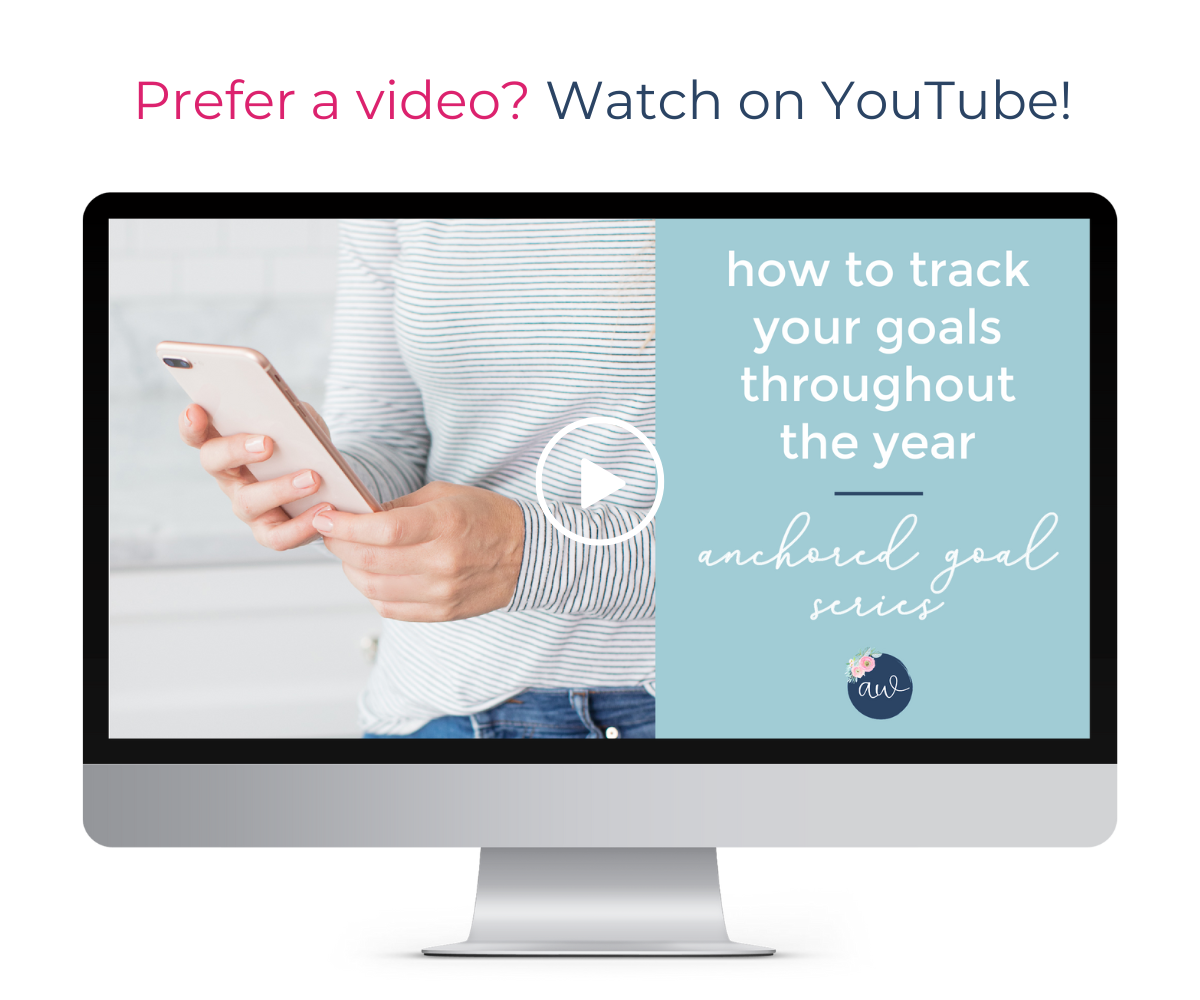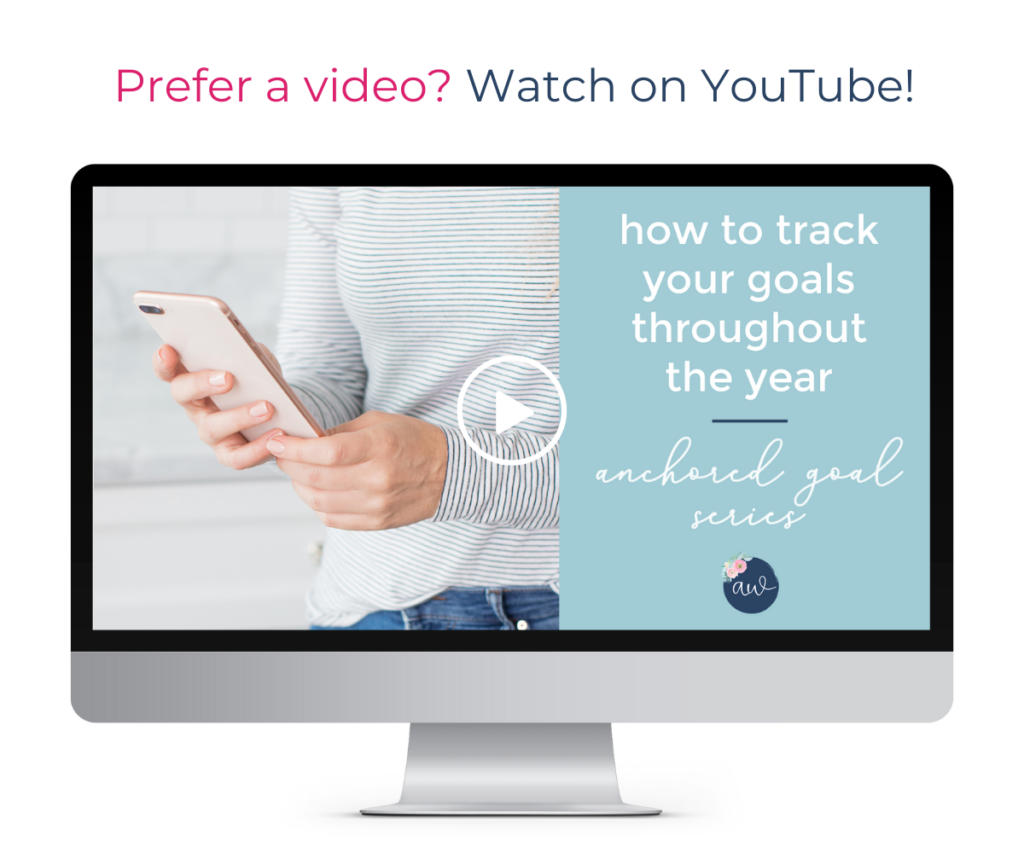 Quarterly Goal Setting
We always start by setting goals for the quarter. Remember talking about choosing ONE project goal and ONE habit goal for each quarter? That's what we're doing here.
At the beginning of each quarter, I block off a little bit of time to think through the past season, the season ahead, and nail down my goals for the next 90 days. I choose only ONE habit goal and ONE project goal (though I brain dump a list of many more, on the off chance I finish the first project goal and am able to work on another one!).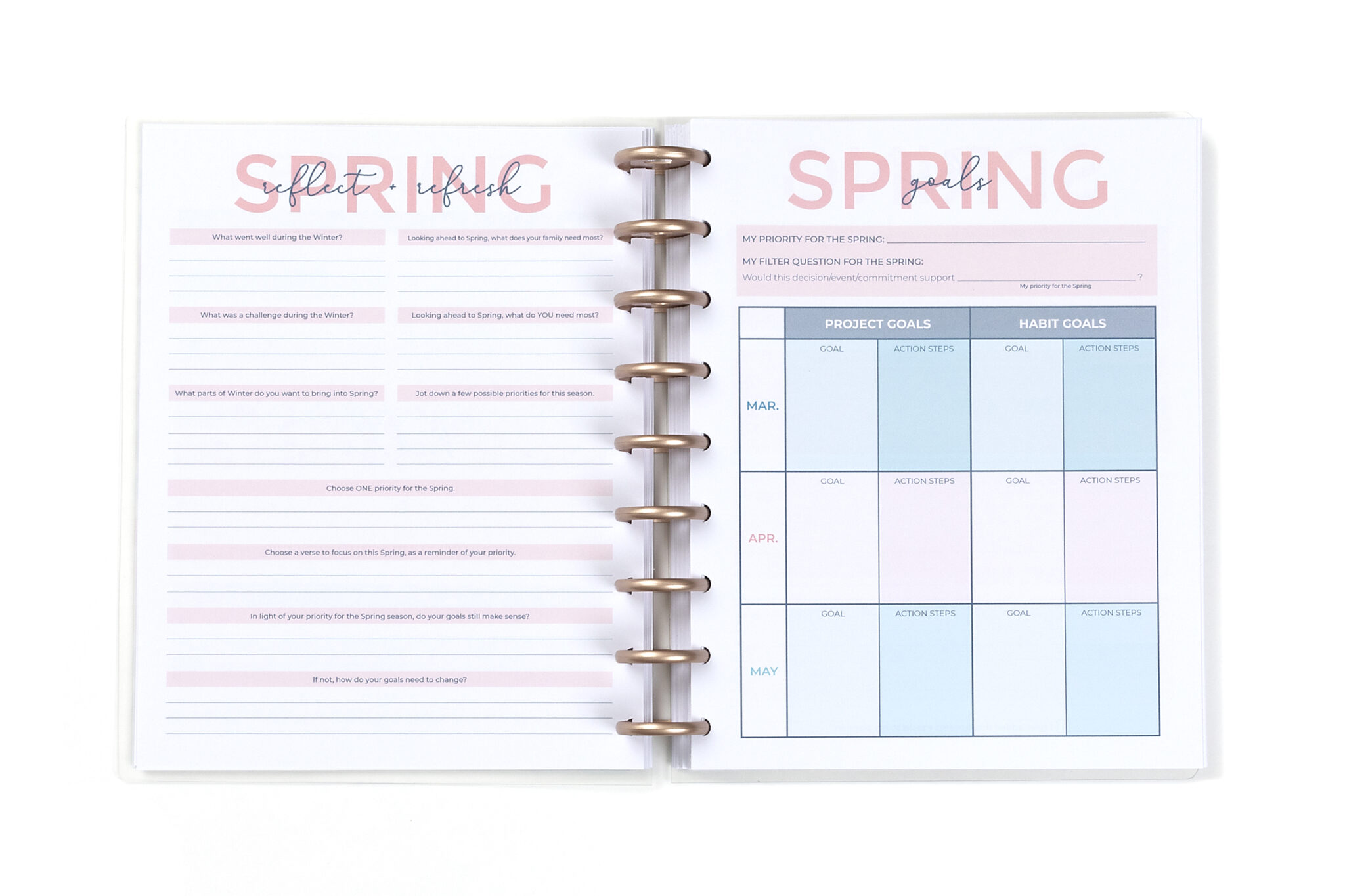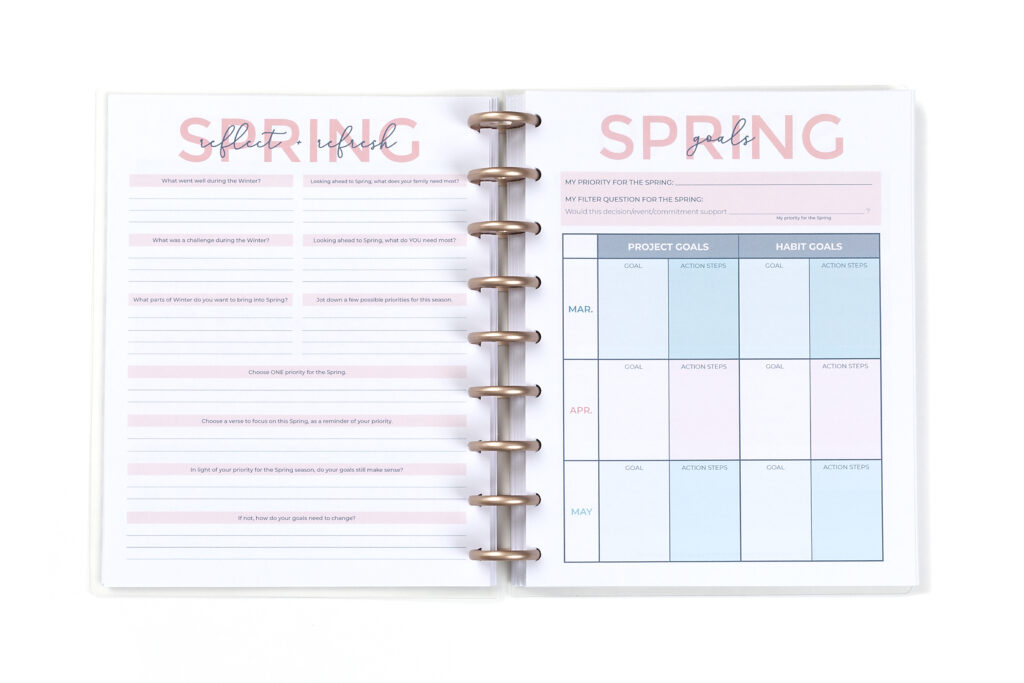 When I finalize those goals, I write them into my planner, scheduling out the overarching goals for the quarter, why they matter to me, choosing a possible reward when I accomplish them, and then breaking them down into monthly action steps.
For those monthly action steps, I use the process we talked about last week and break my goals down into monthly chunks. I'll use this break down as a guide when I do my monthly goal check-ins!
Monthly Goal Check-Ins
Each month, I do a smaller version of that quarterly planning by taking a look at the action steps I scheduled out for myself that month. I break those action steps down into smaller support steps (I like to plan 4 – one for each week of the month!), where I can actually schedule out those bite-sized progress makers right into my planner.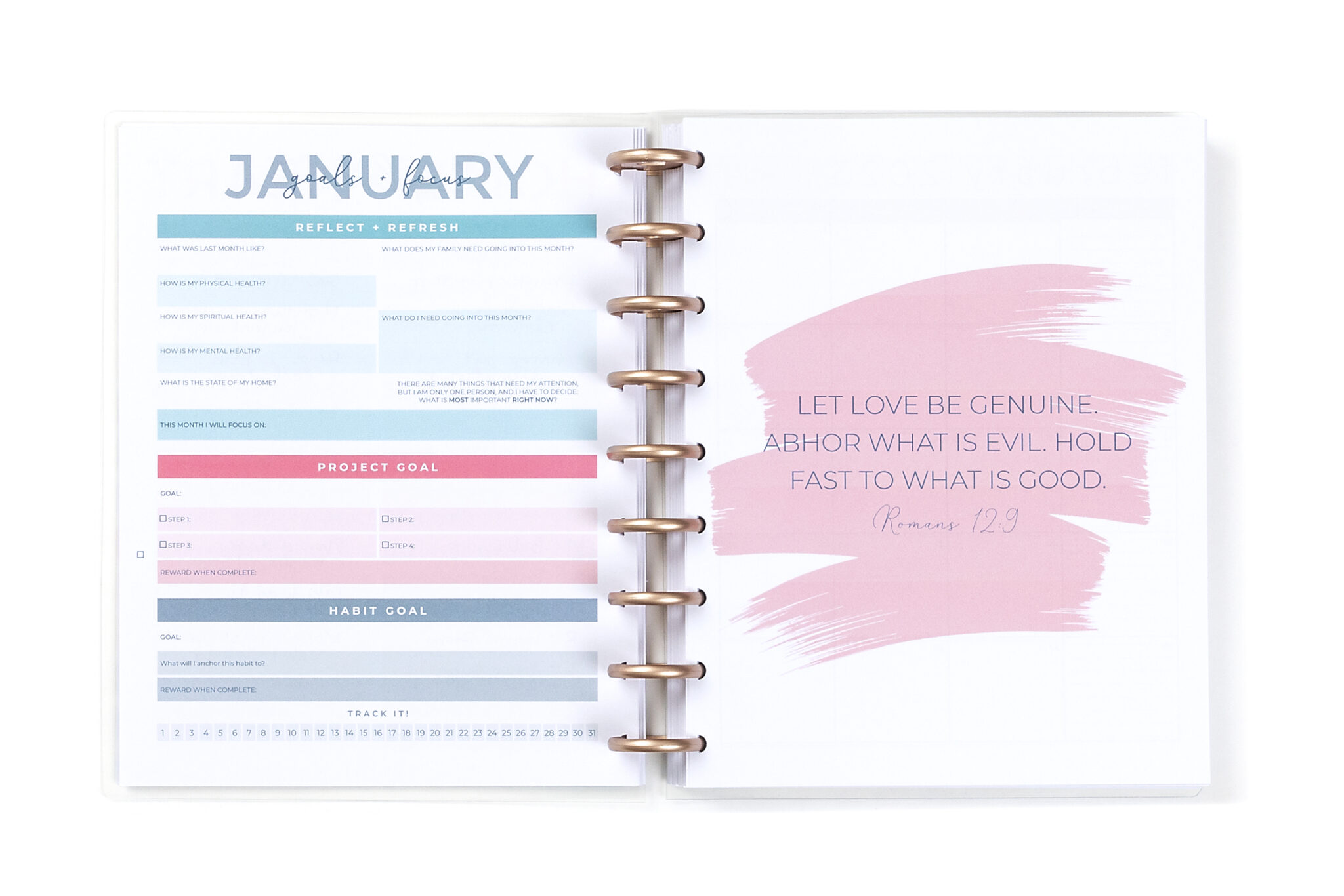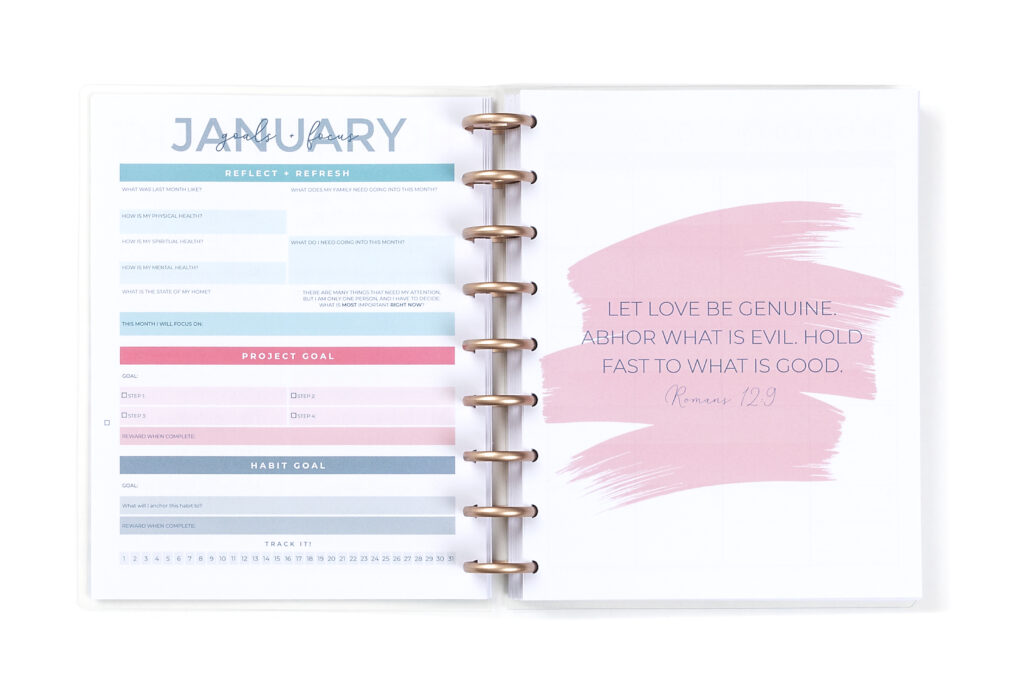 I document all of this in the monthly focus + goal page in my planner, where I can check in again to make sure my goals align with my focus for the month, and my action steps are doable.
I plan FORWARD using this page, by scheduling out everything I write down here into my actual monthly plan. And I plan BACKWARD by using this page to check off each task or action step when I've completed it!
Weekly Task Tracking
Each week, I take one of those action steps we created during our monthly goal check-in, and schedule it out. I write it on my master to-do list for the week AND I try to block off some time on my actual weekly schedule to get it done.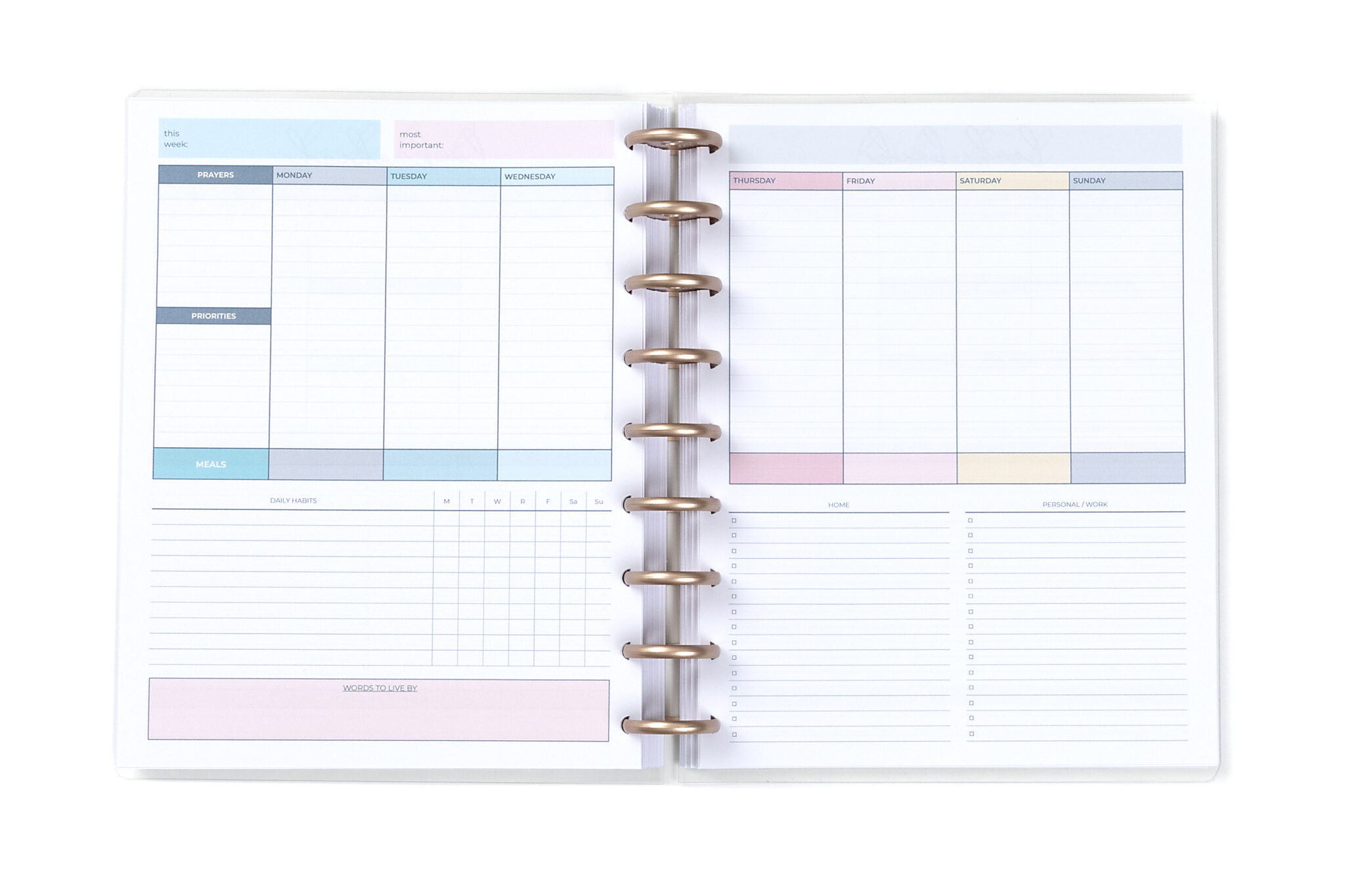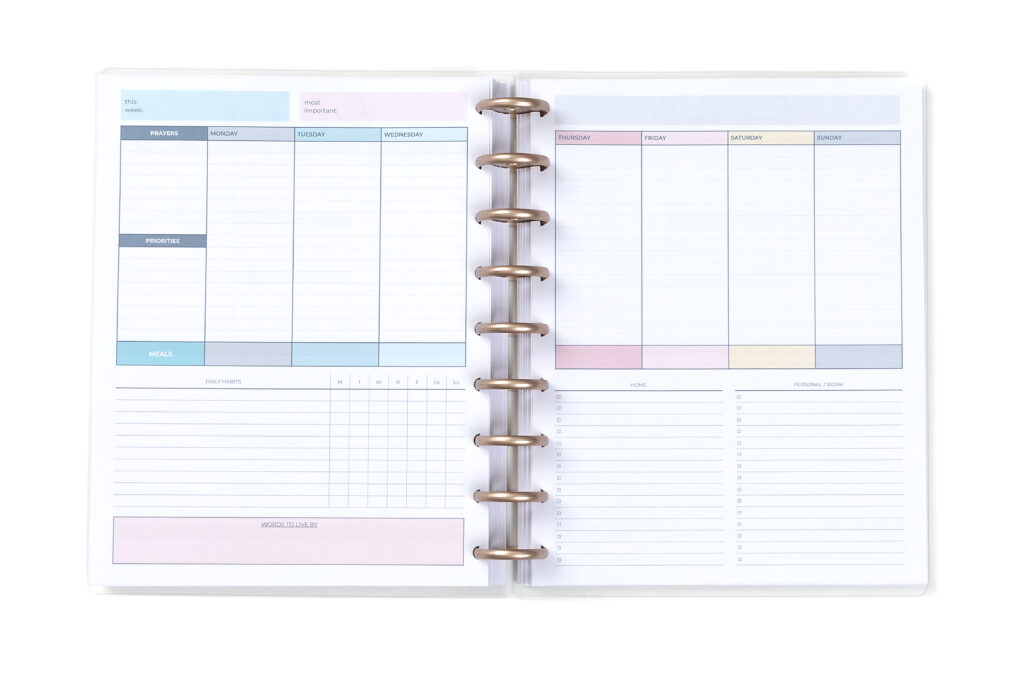 If I've broken goal all the way down into truly manageable support steps, this part of the process is SIMPLE. It should only take 5 minutes to plan everything out, and completing the task should be less than an hour's worth of time!
Why So Detailed?
You might think I'm a super goal-oriented person, but the truth is that if I could just read a book and eat brownies all day, I probably would. At least for a while. I'm terrible at making progress on something that's not right in front of my face – and THAT is why I keep coming back to my goals every quarter, month, and week!
I truly need the reminder of what matters on the daily.
Once you start planning out your goals this way, from big picture to tiny support step, from overarching quarterly goal to simple weekly task, I think you'll be really surprised at how much progress you're making on those things you never thought you could actually follow through on!
If you need a little more support…
If you're excited about this method of goal-setting, I'd LOVE to support you as you start down this road! Anchored goal-setting is not about getting more done, it's about making progress on the things that matter (and letting the rest go!). We've got a few resources I know will help you along the way.
Our Anchored Goal Starter Pack! Totally FREE, this starter pack will help you begin to think about setting project goals and habit goals, and even give you two unique worksheets that guide you through breaking down each type of goal!
Our complete Anchored Goal-Setting System! This is our full course on goal-setting, guiding you through our 5-step process for setting (and tracking) goals that matter to you and are right in your season. I walk you through every step with video lessons and a detailed workbook designed to help you uncover what matters most to you, and how you can pursue those things!
Our S.O.S. Planner! Because I love goal-setting so much, and because I NEED those regular reminders in front of my face on a regular basis, I designed the S.O.S. Planner to include yearly, quarterly, monthly, and weekly goal-setting resources built right in! You'll get access to more than just our 13-layout printable planner, you'll also get ALL of the goal prep-work we've included at every stage of your year, all throughout the planner. If you, too, need those regular in-your-face reminders, you're EXACTLY the person this planner was designed for!
I hope this goal-setting series has been helpful for you all this month! Grab any of the resources above to get started on your own goal-setting journey for the year. I'm cheering you on!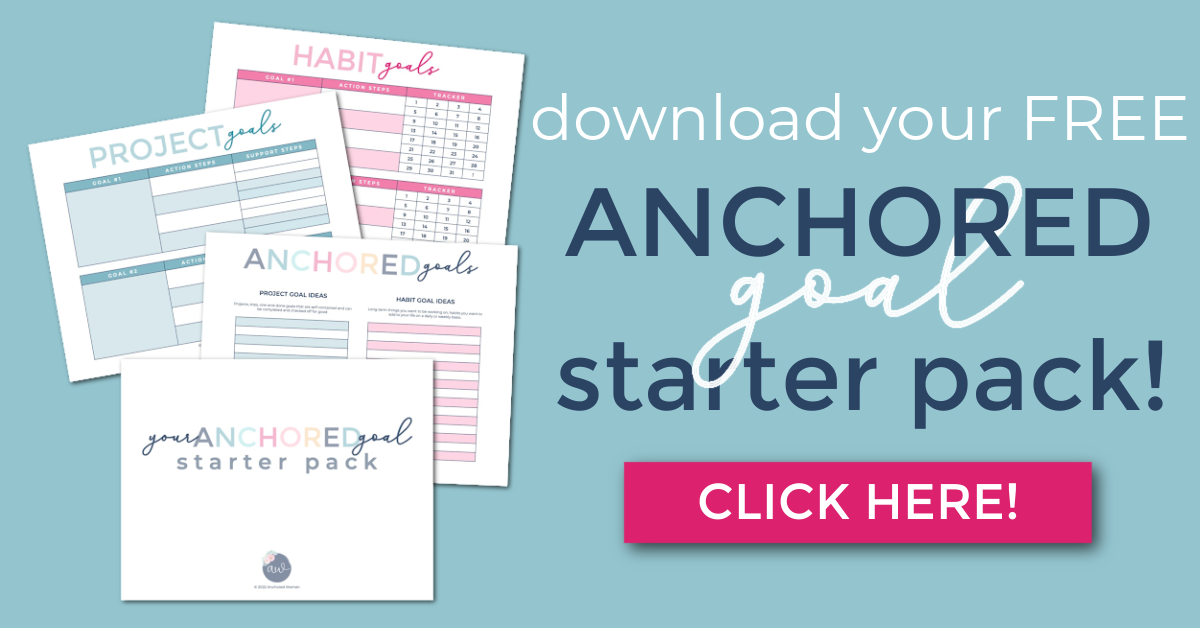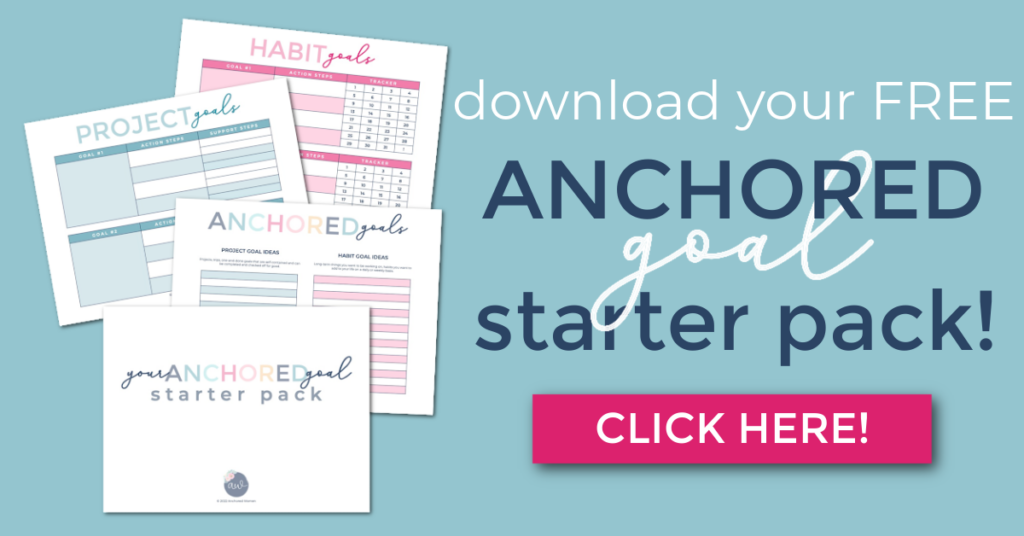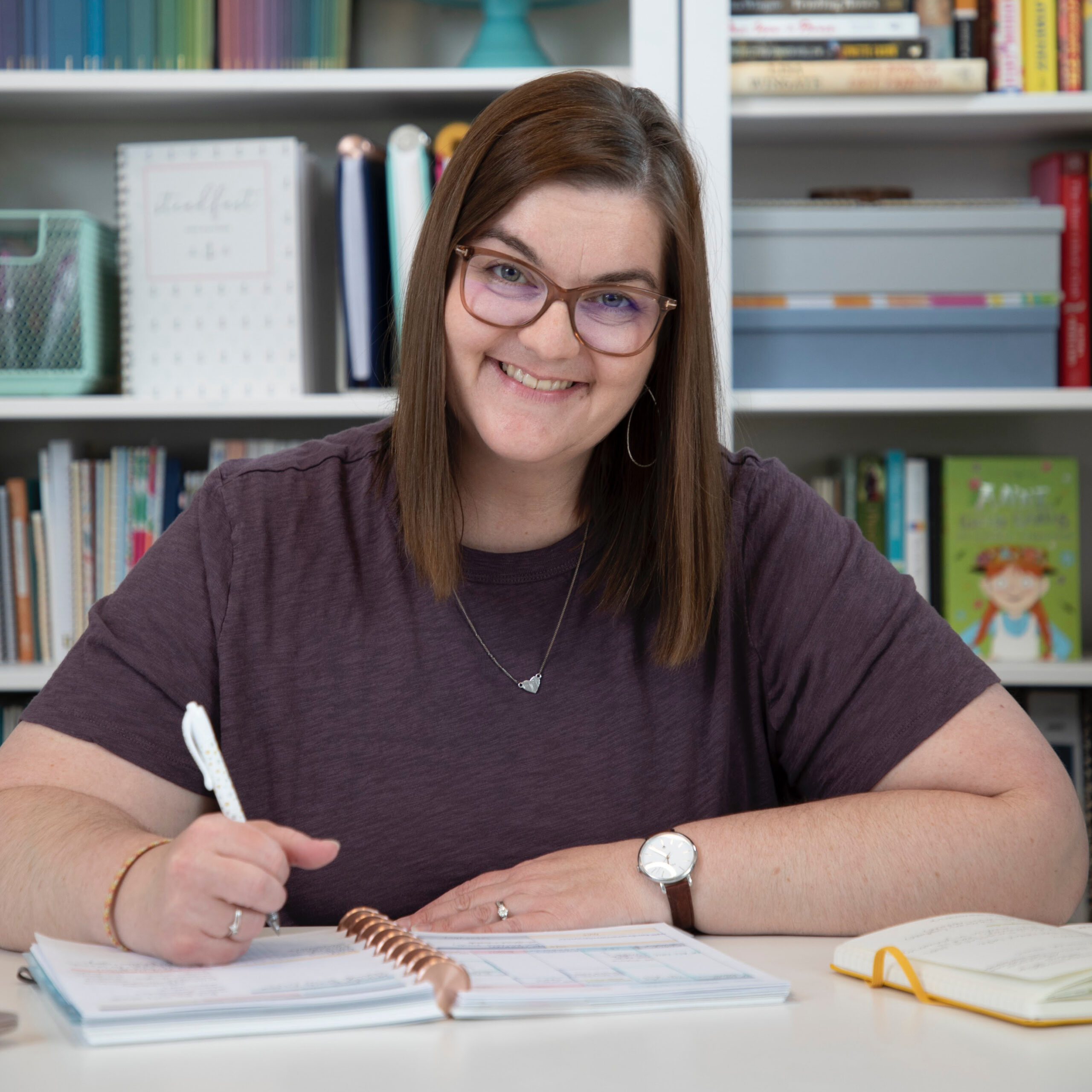 Kayse Pratt serves Christian women as a writer + designer, creating home + life management resources that help those women plan their days around what matters most. She's created the most unique planner on the market, helped over 400 women create custom home management plans, and works with hundreds of women each month inside her membership, teaching them how to plan their days around what matters most. When she's not designing printables or writing essays, you'll find Kayse homeschooling her kids, reading a cheesy novel with a giant cup of tea in hand, or watching an old show from the 90's with her husband, who is her very best friend.