How to Use A Bullet Journal With Your Simplified Planner To Create The Perfect Planning System!
UPDATED FOR 2017-2018 : Want to cut right to the chase and learn which planning system I'm using now? Scroll to the bottom or click here to find out right now!
---
Oh, friends. I have tried EV.E.RY. planner system on the planet, I believe. And while my planning needs change as my season changes, I really love the system I've developed over the past year. It's flexible enough to change with me!
See, I'm a list person AND a planner person. And sometimes, those just don't go together all that well. There's not enough room for lists inside of planners, or you finish only a few things on your list and have to move the unfinished ones to the next day, but then the list is split over many days… it can get confusing and not at all organized. And organization is the whole point!
So, I've found the perfect combination of planner + list keeper:
The Simplified Planner & A Bullet Journal!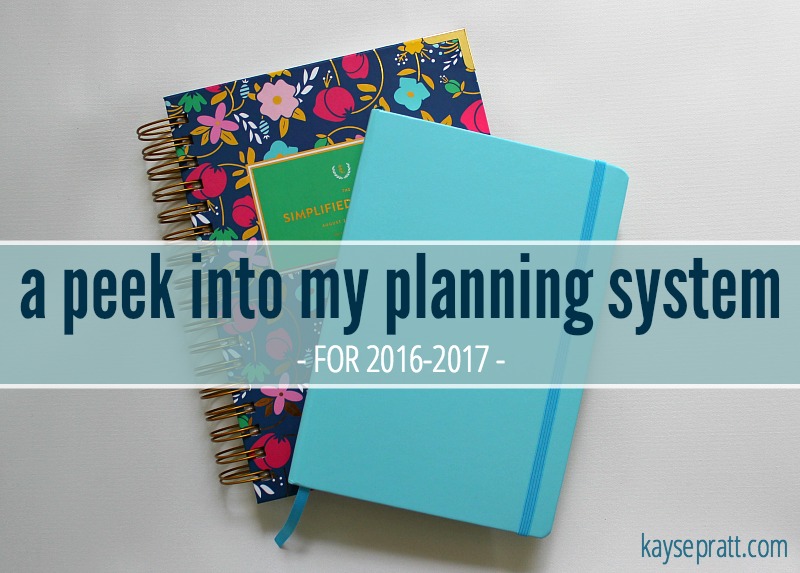 I love my Simplified Planner so much. Every time I use another planner, I can't stick with it for too long, because I always come back to my trusty SP. It's simple enough to customize as I'd like, the paper is gorgeous and thick, and the colors are beautiful and happy. I need the daily planner page, especially now as a homeschooling mom, because honestly, it keeps me on track. I'm juggling so many balls in the air that I really need to have a good idea of each day as I go into it. The Daily Simplified Planner helps me do that. I love it!
But I'm also a big picture person. I like to look at a week at a time and have a good idea of what's coming up. I have ongoing lists that span more than one day. I like to meal plan a month in advance. I makes lots and lots of lists. And I honestly haven't found a single planner that can accommodate all of my lists.
But my Bullet Journal can!
And so, I've combined the two. I'm SO THRILLED with how it's going – I'm much more organized using both. I've got a weekly overview, a daily plan, and a place for all of my lists. It's absolutely perfect.
Ready for some pictures? Here we go!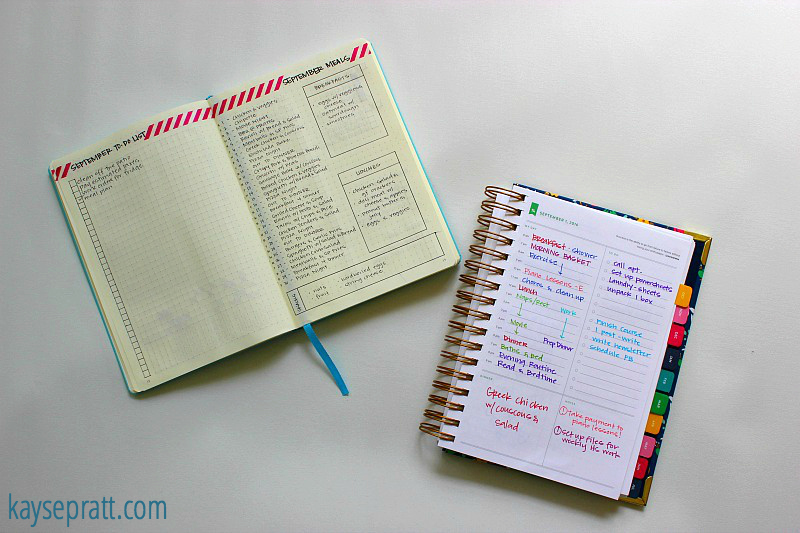 First, let's look at the bullet journal…
My bullet journal is basically my home base. It stores all of my lists, plus monthly and weekly overviews – more than I can fit into my planner. Here are a few pictures to give you an idea of what I keep in here.
Daily Schedule, Chores, & Routines – This is in here for easy reference, as I'm going about planning my days in my Simplified Planner.
Favorite Family Meals – I jot meals down in here as we run across a family favorite. This makes meal planning super easy, especially when I need to fill in holes because I can't think of another meal.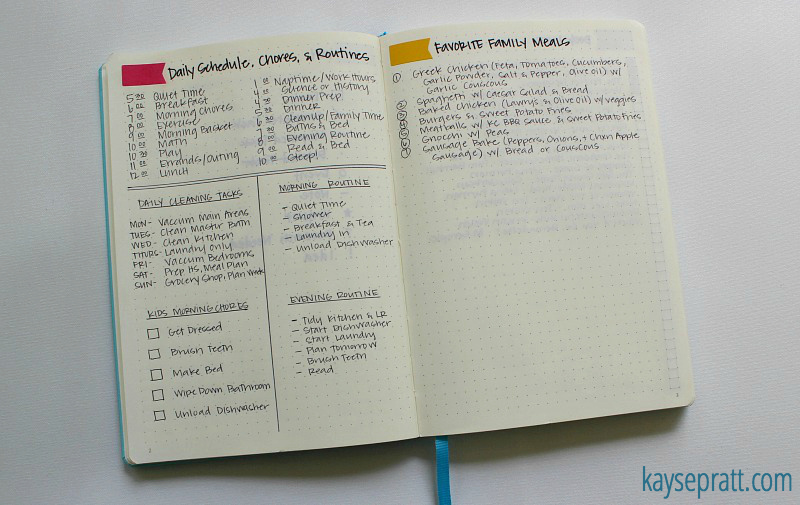 Book List – I keep a running tab of books I want to read. Keeping the list here helps save me from just ordering everything on Amazon immediately.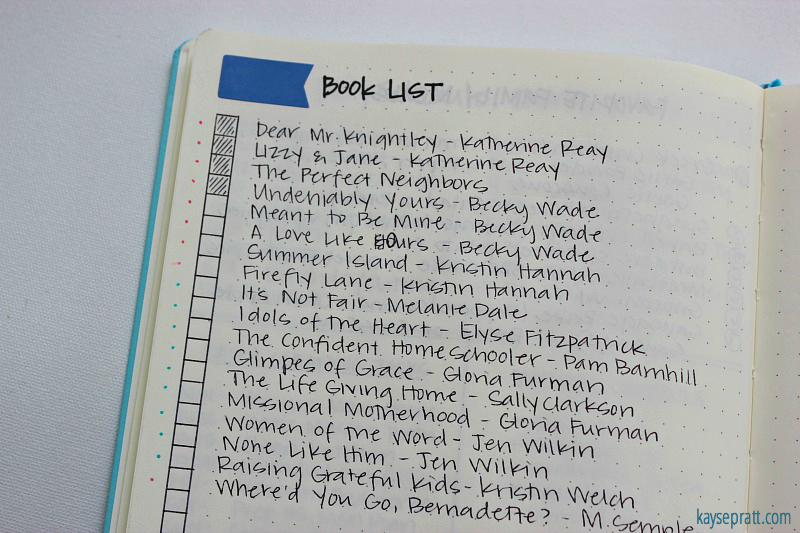 Debt Payment Tracker – A place for me to keep track of any payments we make toward debt.
Savings Goals – A place to keep track of our progress toward our savings goals.
Adventure Day Ideas – We use one day a week for what we call Adventure Days, kinda like field trips where we get out of the house and do something fun around. I'm keeping a running list of fun places to go around the area!
Blog Post Ideas – pretty self explanatory
Blog To-Do List – also self explanatory
Ideas & Sketches for my own planner – I've always dreamed of creating my own planner, so I'm keeping sketches and ideas here, in hopes of making this happen for REAL sometime in the next year!
Basically, anything I need to keep track of, or anything I need to regularly reference goes in this journal. Every page is numbered, and I've got an index in the front, so I can quickly find whatever I'm looking for, and the order doesn't matter! The index is the brilliance of the Bullet Journal.
Now, instead of looking for my notes all over the place in 15 different notebooks, I know everything is all in one place – my Bullet Journal. I'm kind of in love with this.
Aside from my running lists & notes, I keep my monthly and weekly overviews in here! Here's what those look like…
Monthly Overviews
I keep a border of washi tape across the top of each monthly page and wrapped around the edge – a different color for each month. This way, I can easily tell which pages include the monthly overviews, and open to the right month, whenever I need it.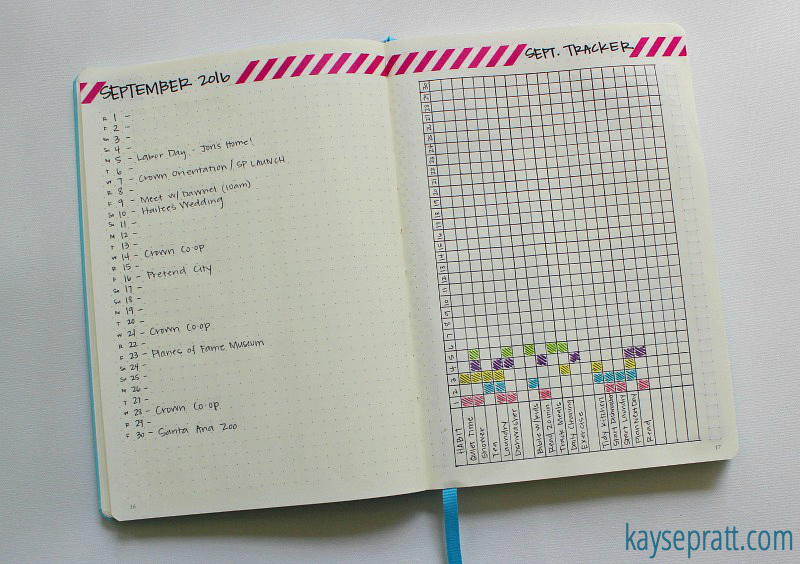 Calendar – Important dates and activities for the month.
Habit Tracker – I've got my morning and evening routines here, along with my daily goals. I kind of love filling in those little boxes each day. 🙂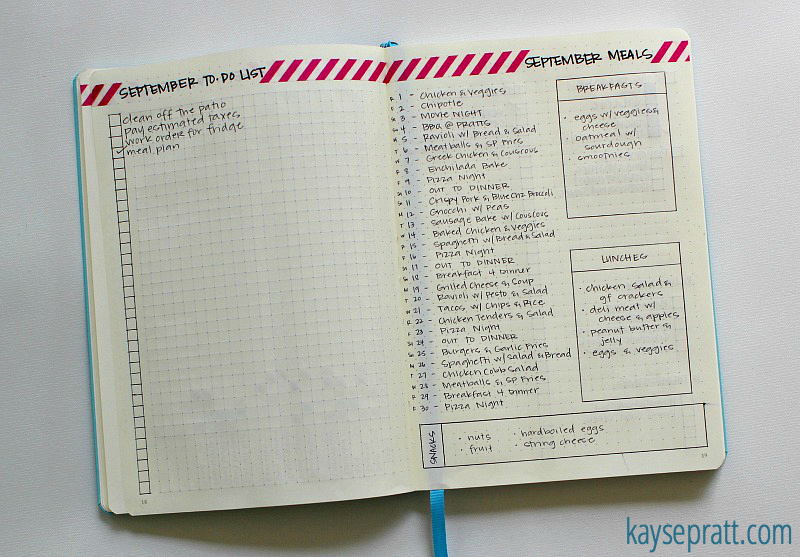 To-Do List – A running to-do list of everything I hope to get done this month.
Meals – Here's where I plan out our meals each month.
Weekly Overviews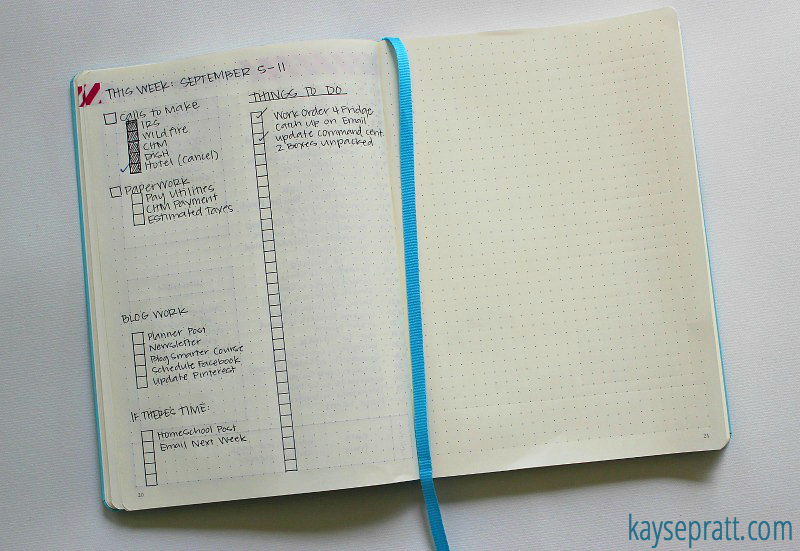 Weekly Lists – Each week, I basically do a brain dump here. I write out everything that I need to get done during the week – all the calls I need to make and all the tasks that need completing.
Onto the Simplified Planner…
If my bullet journal is my home base, then my Simplified Planner is my lifeblood! Alright, it might not be that serious, but my SP is how I stay organized each day. And as a busy mom, I really need help in this area!
When I sit down to plan, I use my Bullet Journal as a reference guide. At the beginning of the month, I copy all of my plans onto my monthly calendar, and then copy important activities onto their corresponding day. I look at my monthly meal plan from my Bullet Journal, and write each night's dinner plan into the "Dinner" box for that day.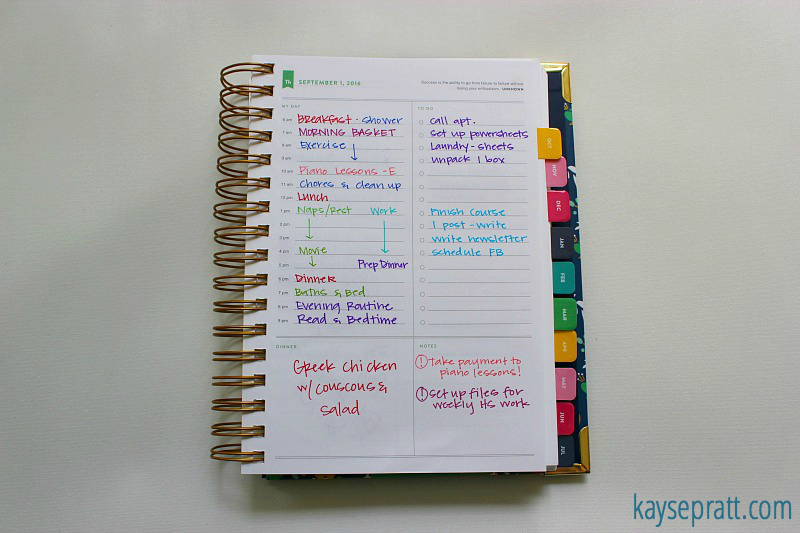 I sit down each night to plan out the next day – it's part of my evening routine. If I do it each night, it's much easier than planning a whole week at a time, and the plan is fresh in my mind when I get up in the morning! I use a color-coding system to detail our plans, writing our schedule out on the left, and my to-do list for the day on the right. Dinner goes into the "Dinner" box, and anything I need to remember goes into the "Notes" box!
(I wrote a post a while back detailing EXACTLY how I use my Simplified Planner each day, and sharing my color-coding method. If you want to read more about that, you can find that post here!)
---
Using both my Bullet Journal and my Simplified Planner in tandem have REALLY helped me to be more intentional each day. I don't feel like I'm scrambling to remember anything anymore – it's all in these notebooks! I know a lot of people who use apps to do this sort of thing, but I'm a pan and paper girl – I really need to write it all out!
---
Recommended Bullet Journal Supplies
LEUCHTTURM1917 NOTEBOOK – I've used both a regular Moleskin notebook and your basic Five Star Notebook, but nothing compares to the Leuchtturm1917 Notebook. Each page is already numbered (which save you a TON of time), there's an index in the front of the book all ready for you, and you can get it lined, dotted, or as graph paper. Personally, I prefer the dotted layout, because then I can make it into anything I want, and it's much easier to draw straight lines when you have dots to guide you!
BIC ATLANTIS EXACT RETRACTABLE PENS – You guys, I just found these pens and I'm in love. They write beautifully, feel great in your hand, and are super affordable. It's the perfect pen trifecta! I use these black ones, but just ordered these colored ones for fun!
WASHI TAPE – I'm loving washi for lining pages, adding color, and marking off important things. I've got a ton so I shouldn't buy anymore right now, but these are on my list for the future!

Recommended Simplified Planner Supplies
SIMPLIFIED PLANNER :: DAILY – You can grab the Academic Edition (August 2016-July 2017) right now, if you like your planner to match up with the school year. (I do!) OR, if you'd rather your planner run January 2017-December 2017, the Calendar Edition comes out TOMORROW! And if you're looking for a Weekly Planner instead of a Daily one, you can find those here.
FLAG STICKER SET – I use these for important days in my SP, and I also use them to flag titles in my Bullet Journal! Love them so much!!
PAPERCLIP SETS or PAGE MARKERS – I like to use the page markers to keep important pages accessible. Plus, it just doesn't get cuter than these!
My Personal Planning System for This Year
(Updated for 2017-2018) :: I've been using the same system for the last year and a half, and I don't see myself ever using anything else. I'm in love!
See, for years, I've shared with you The Ultimate Planner Reviews, while answering questions and helping people choose their perfect planner.
And yet, I'd still been on the hunt for mine.
Don't get me wrong, I had found planners & systems I really loved…for a time. But I never found a planner that worked for me in every season of my life.
I wanted everything in one place – one central reference guide to organize my chaotic life.
I wanted specific aspects of this dream planner, like monthly, weekly, AND daily views. Like meal planning worksheets and shopping lists that were already categorized. Like ways to track progress on my goals every single day. Like a ton of notes pages so I could keep my master lists right there in my planner. Every planner I found had one or two of these qualities, but never ALL of them. They always sacrificed something.
And I was tired of sacrificing functionality for a planner that was just pretty.
What I needed was a planner that could organize both my home life AND work life, and help me stay on top of both my daily responsibilities AND our long-term goals.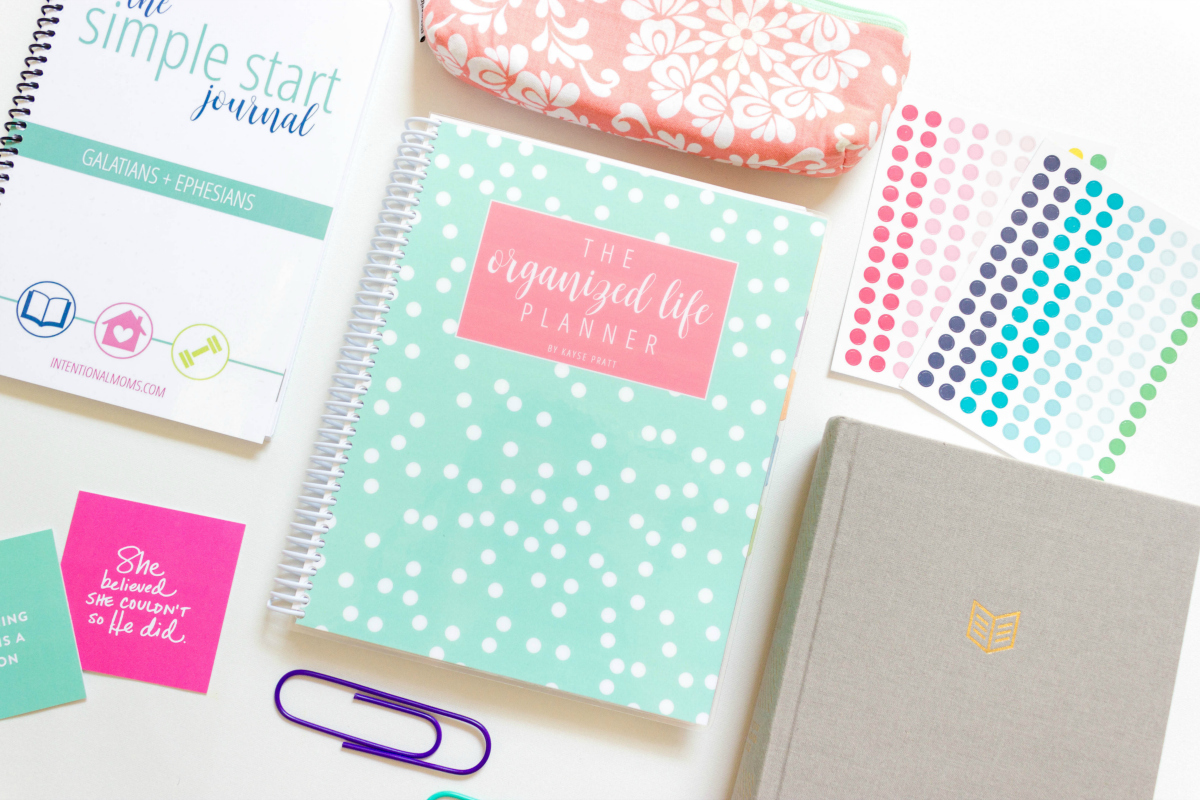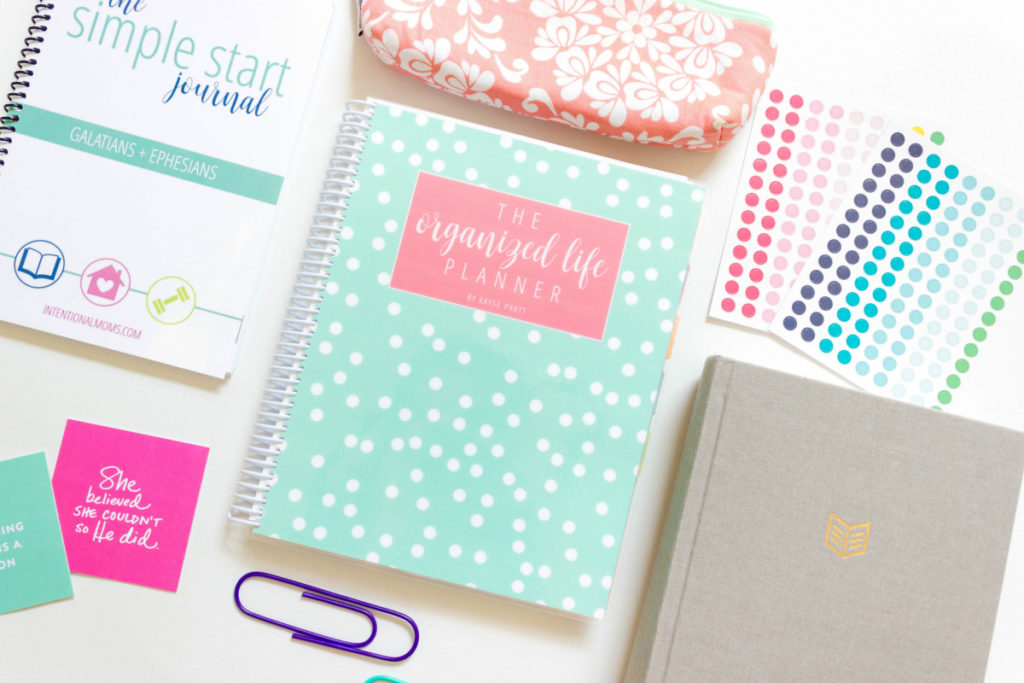 And so, The Organized Life Planner was born. And it has changed my life in the very best way. My hope is that it changes yours too, and becomes a tool that you can use to truly organize and simplify your life – getting everything down on paper so that you can actually clear your head, and make time for the things that matter most.
Ready to take a closer look? Check it out!
The Organized Life Planner Includes: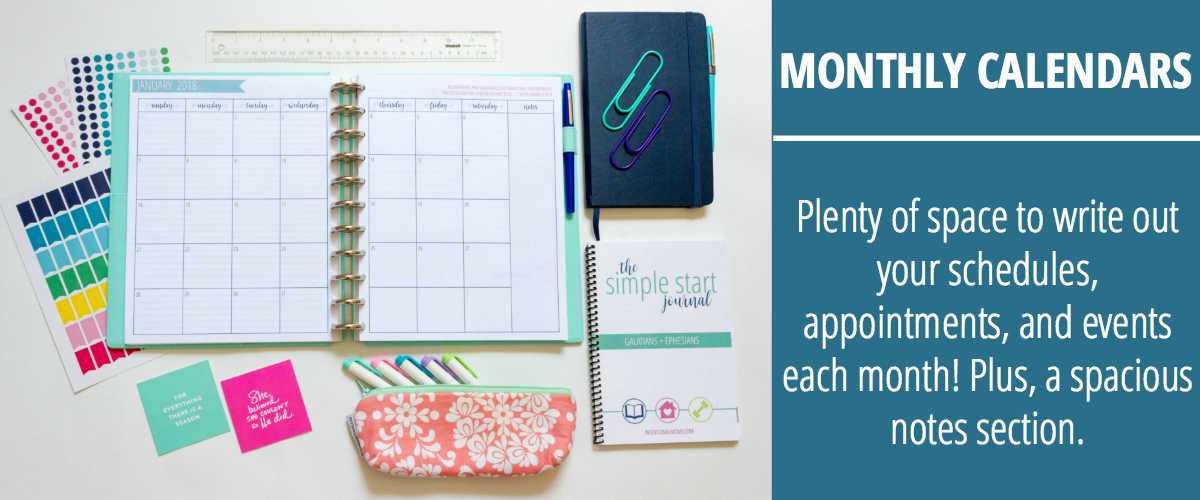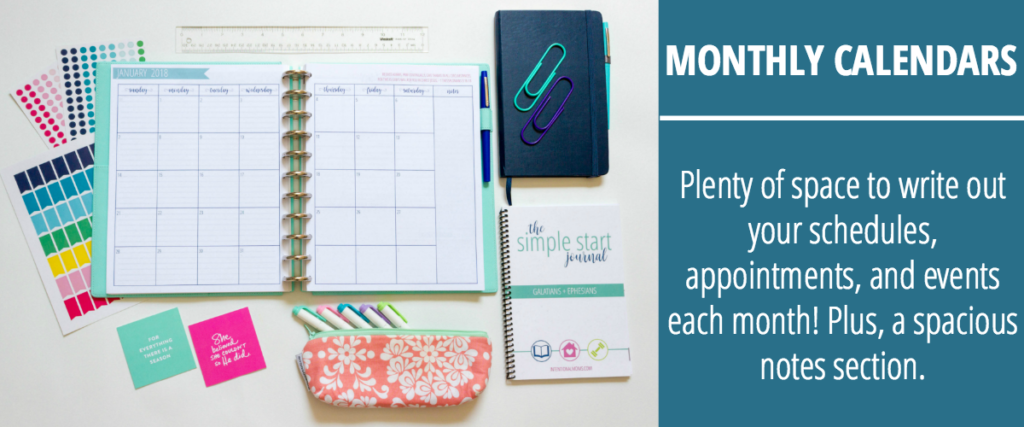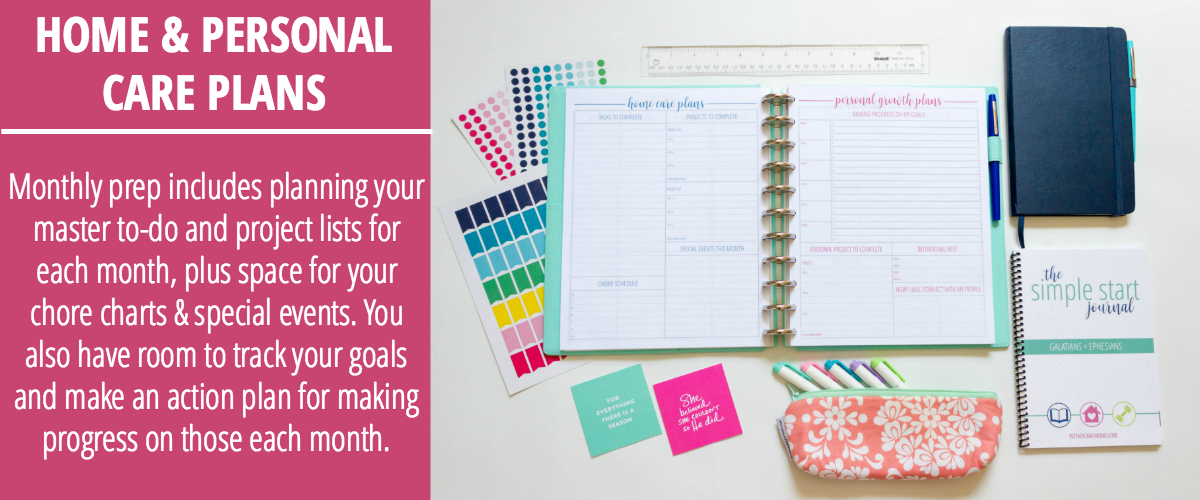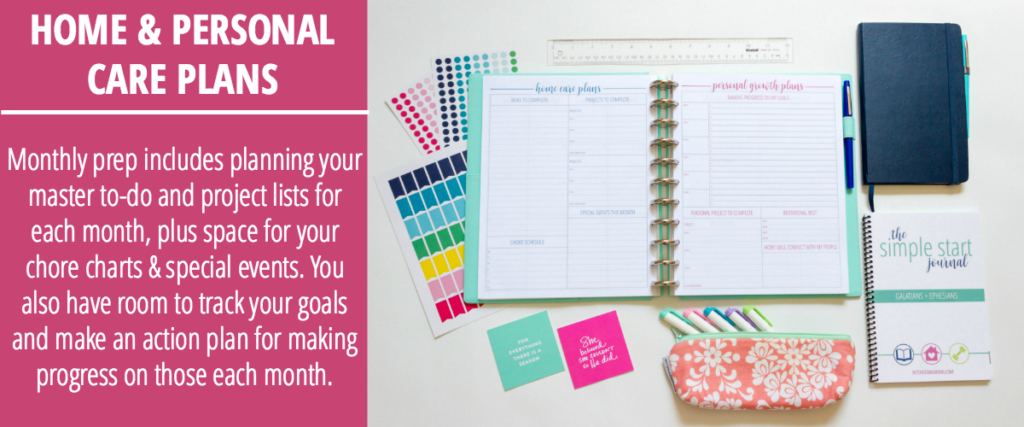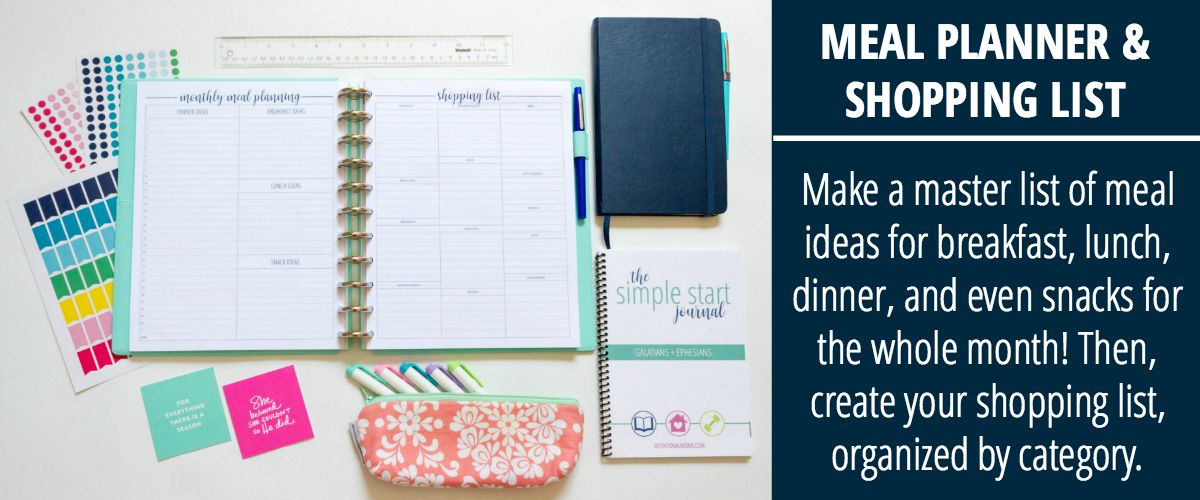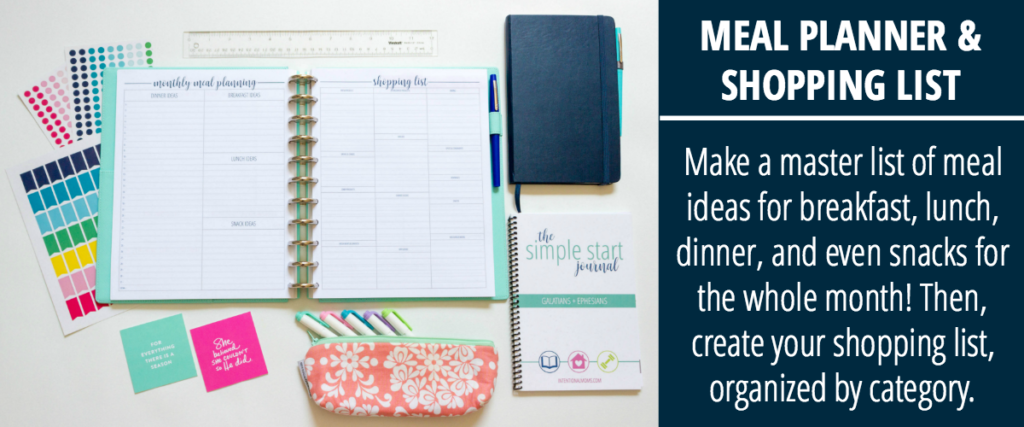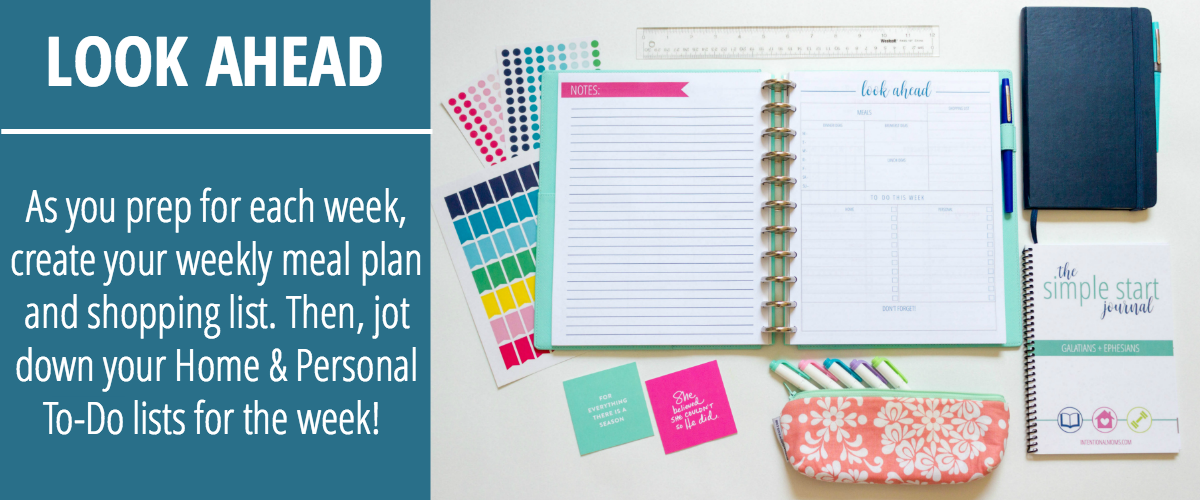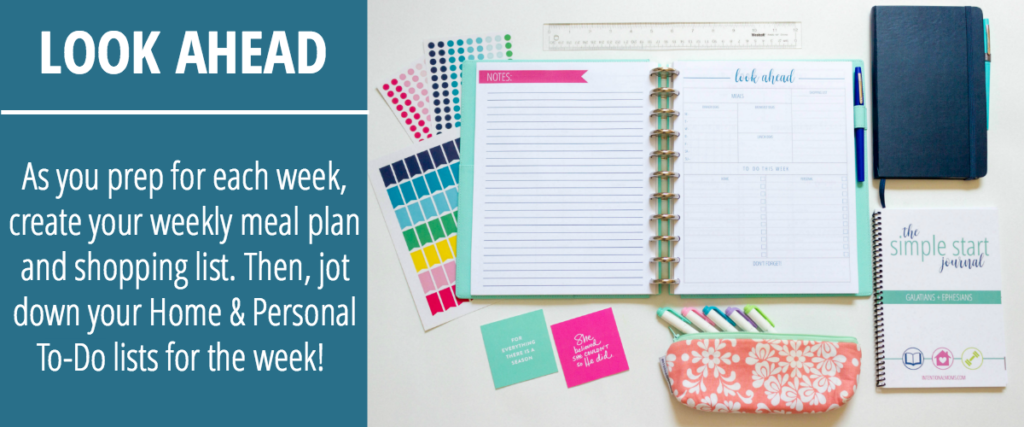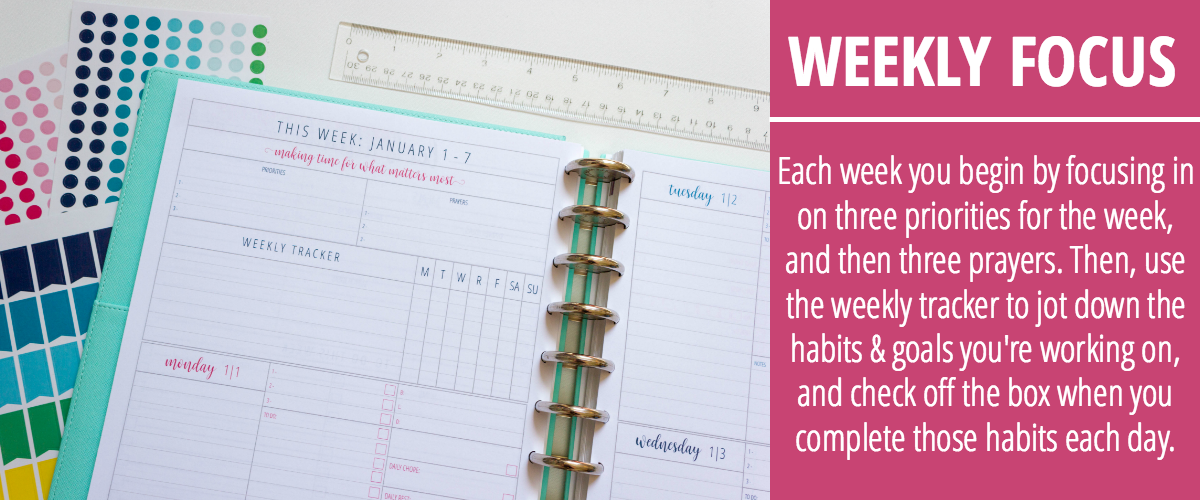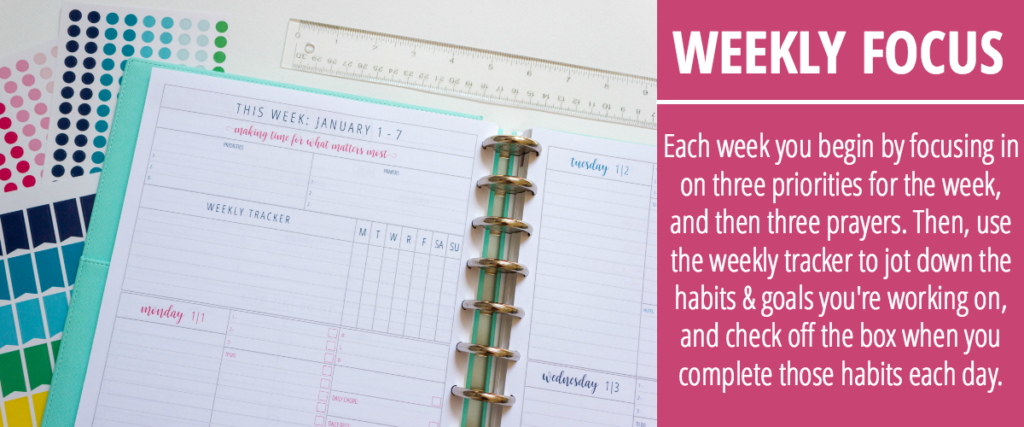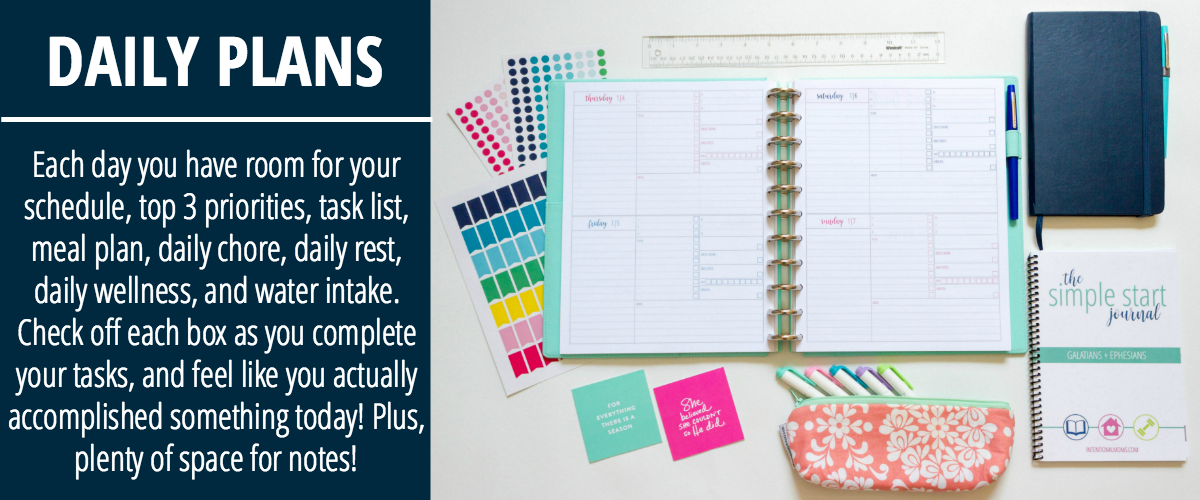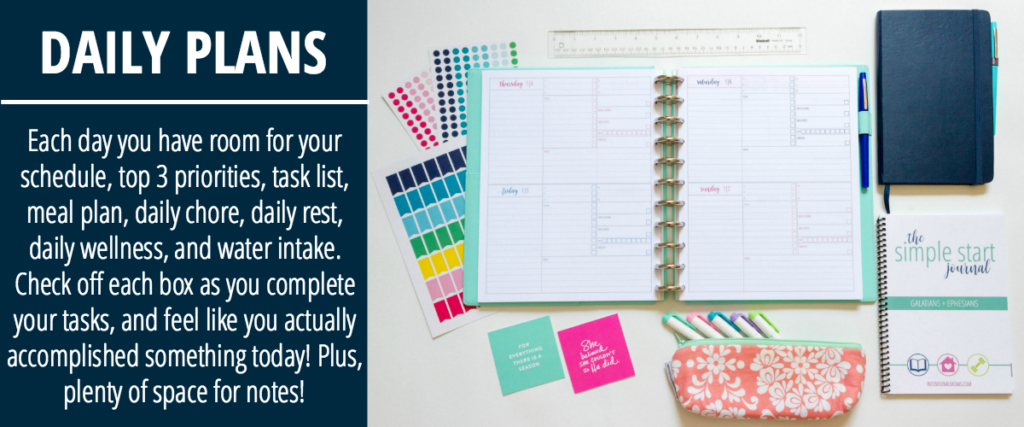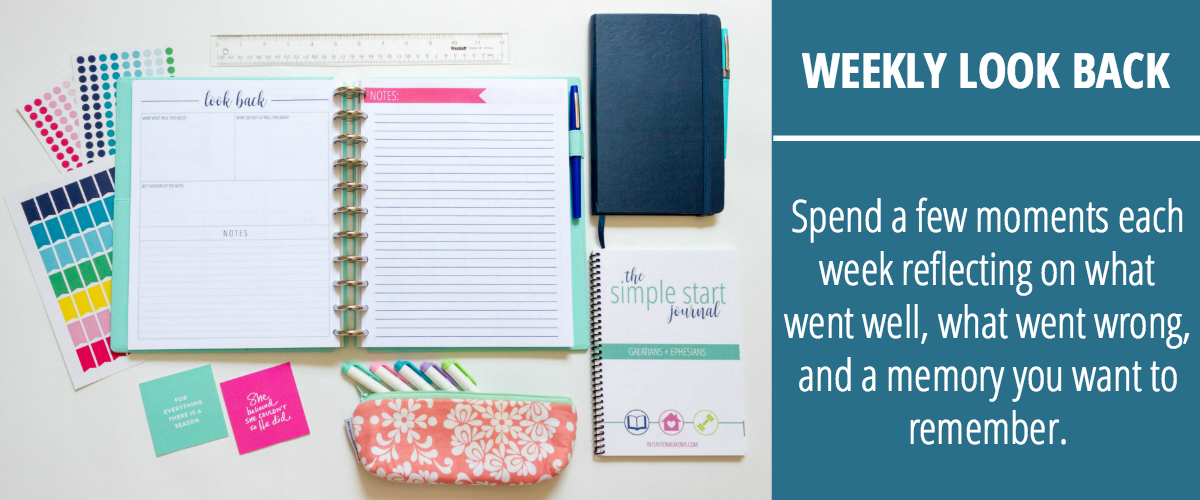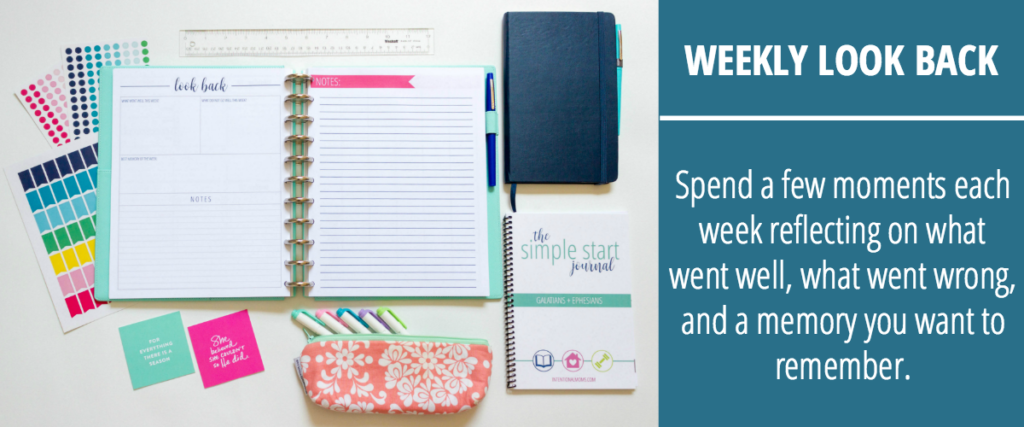 And the best part? It comes in two versions – a pre-printed version that comes shipped straight to your home, OR a print-at-home version that you can customize with our add-on planner packs!
Ready to find out if The Organized Life Planner is the planner you've been waiting for? CLICK HERE or below to get all the details on our 2018 editions!
Liked this post? PIN IT!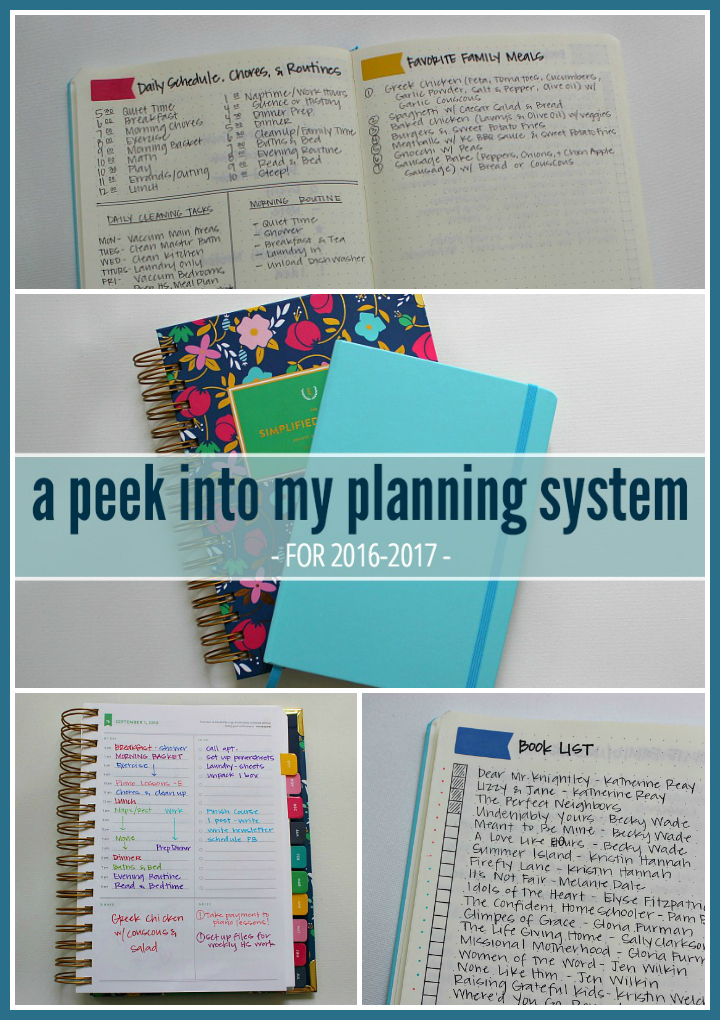 Need a little help getting organized?
Join us for this 4-part mini course on organizing every aspect of your life, including tons of free resources AND immediate access to our printable Organization Kit!
You'll also receive our weekly newsletter, providing you with encouragement and resources to help you make time for what matters most.
*By subscribing, you're agreeing to our privacy policy.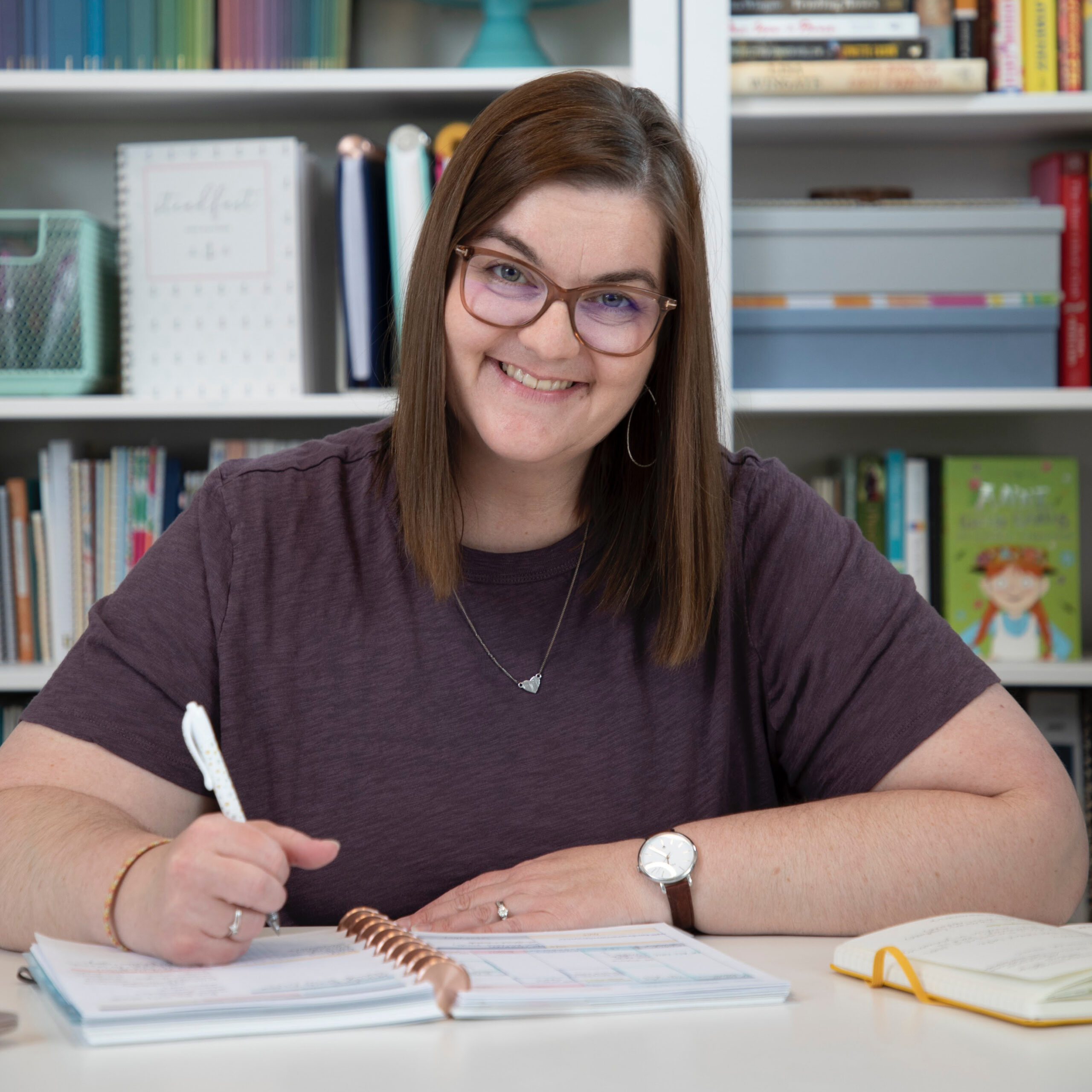 Kayse Pratt serves Christian women as a writer + designer, creating home + life management resources that help those women plan their days around what matters most. She's created the most unique planner on the market, helped over 400 women create custom home management plans, and works with hundreds of women each month inside her membership, teaching them how to plan their days around what matters most. When she's not designing printables or writing essays, you'll find Kayse homeschooling her kids, reading a cheesy novel with a giant cup of tea in hand, or watching an old show from the 90's with her husband, who is her very best friend.