If your home feels more like a burden than a blessing…
Spring is right around the corner (yay!), and that means that we're getting that itch to give one or more of the spaces in our home a full-on refresh!
Maybe you're tired of all the clutter, and ready to say goodbye to it, once and for all.
Maybe your routines need an overhaul, because no one is getting exactly what they need.
Maybe your finances need some serious attention – and as tax season approaches that's only becoming more and more clear.
I don't know what it might be for you, but I do know this – so many of us feel burdened by managing our homes, when actually – our homes are meant to be a blessing!! And not just for others – our homes were meant to bless US, too!!!
Home should be a place of refuge, of peace. But it's really hard to find that peace when our homes actually feel like one more giant to-do list that we never get to finish.
It's time to put an end to that – it's time to turn our homes from a burden into the blessing they were always intended to be.
It's time to take back your home!!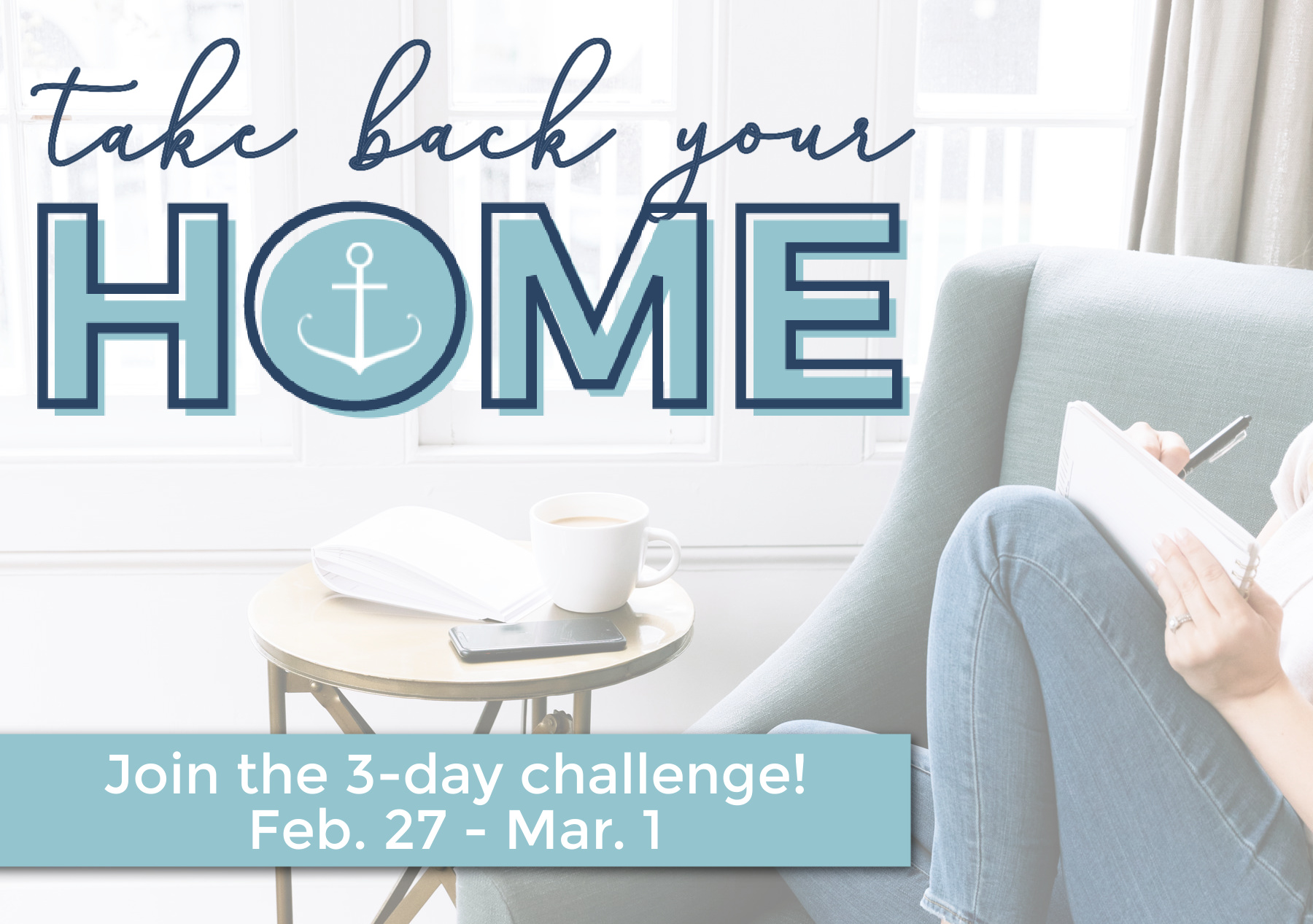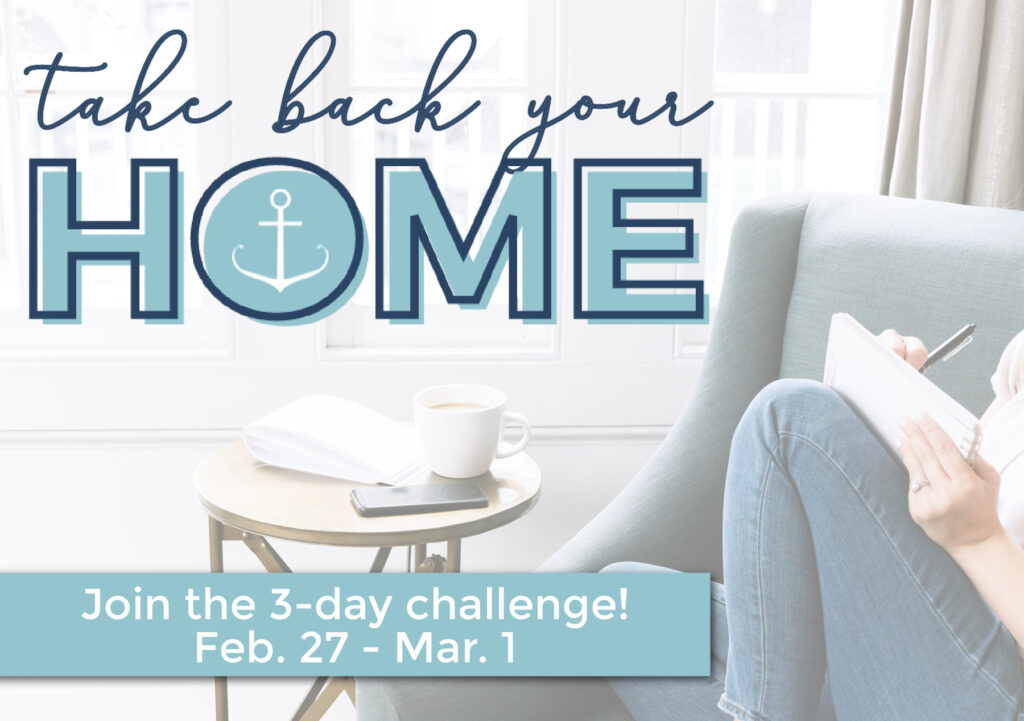 You're Invited…
If you are ready to turn your home from a BURDEN into a BLESSING, I'd love to invite you to join me for a FREE 3-Day Challenge happening February 27th-March 1st!
We're calling it the Take Back Your Home Challenge, and we'll spend three days together, diving into:
What our homes COULD be, and why they even matter in the first place.
Our role in our homes – especially figuring out what's ours to do, and what we can delegate to others.
What a peaceful plan to manage our homes with ease might look like, one that makes sure every task has a place!
Each morning you'll get an email with a video, and each EVENING I'll host a LIVE chat, where you'll get the opportunity to chat with me + other challengers! We'll use that time to tackle your questions, work through any issues, and help you make some serious progress in your home management!
I hope you join us! I can't WAIT to help you take back your home!!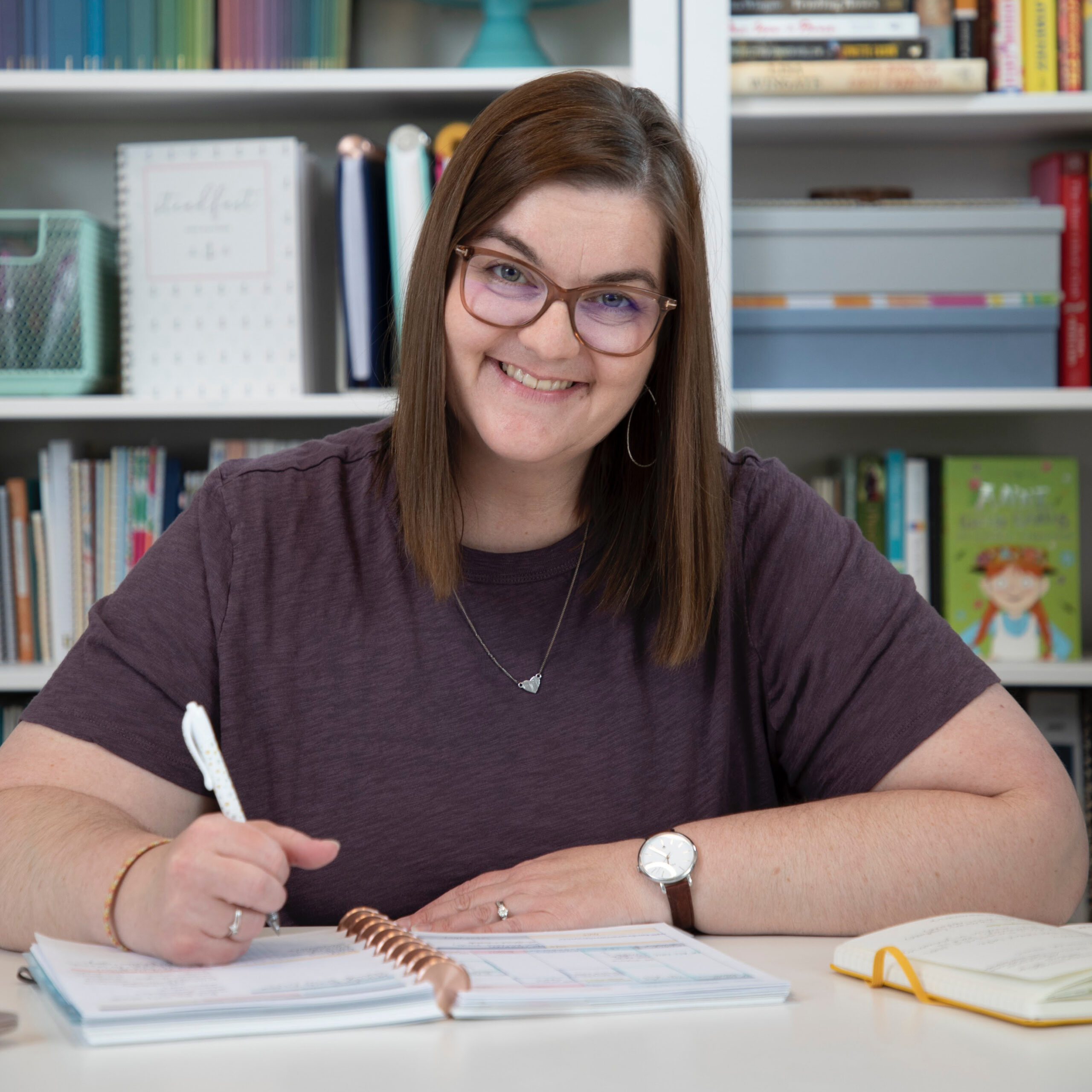 Kayse Pratt serves Christian women as a writer + designer, creating home + life management resources that help those women plan their days around what matters most. She's created the most unique planner on the market, helped over 400 women create custom home management plans, and works with hundreds of women each month inside her membership, teaching them how to plan their days around what matters most. When she's not designing printables or writing essays, you'll find Kayse homeschooling her kids, reading a cheesy novel with a giant cup of tea in hand, or watching an old show from the 90's with her husband, who is her very best friend.