It's Time To Stop Trying So Hard
I think the battle cry of moms everywhere might be "I'm so tired…"
We work hard to take care of our families, to put good food on the table, to wash the clothes, to bandage the owies and have the conversations and pour our hearts out each day.
It's a lot. But I don't think it's why we are so tired.
I think we are tired because of the battle we fight in our heads each day. The constant analyzing of what we did and didn't do, how we could have done better, how we need to do better tomorrow.
The trying, trying, trying so hard to be some pinnacle of the perfect mom. That's why we are so exhausted.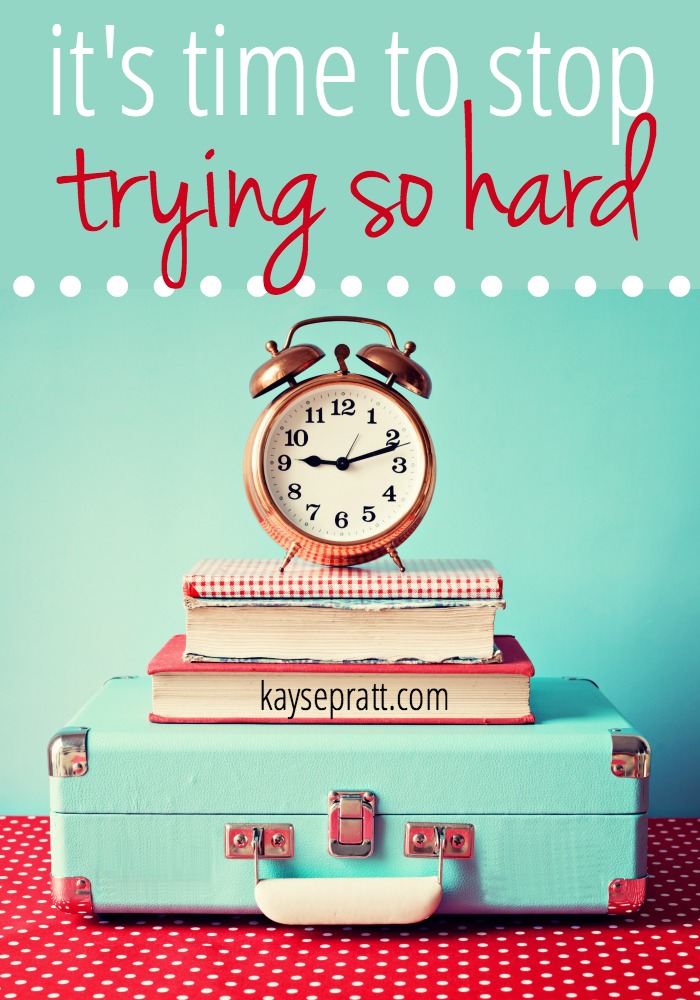 It's true that there are lots of things we could do better. Better planning, better cleaning, better cooking. Fine. That's true.
But I want to remind you today that you don't have to BE any better.
In fact, you can't possibly be.
You're never going to be perfect. We aren't even expected to be perfect. There's only One who is.
Jesus.
Instead of trying to be better and better for our husbands and our kids, I think the only thing that we really need to do is point them to Him.
The fact of the matter is that our husbands and our kids need Jesus more than they need us. That might be a hard truth to swallow, but it is true. And the most important thing we can do is tell them about Him.
I've spent the last few months letting this truth sink in and figuring out what to do with it. It's led me to rearrange a few things, set my priorities straight, and refashion a life that keeps this focus in perspective.
I'm figuring out what it means that God gave my kids ME as a mom, and how to fully embrace this role that He has so graciously given me. Not to try and be the picture of the perfect mom that I used to envision, but what it means to be the mom He made me to be, in this specific season, with my specific husband, for these specific kids.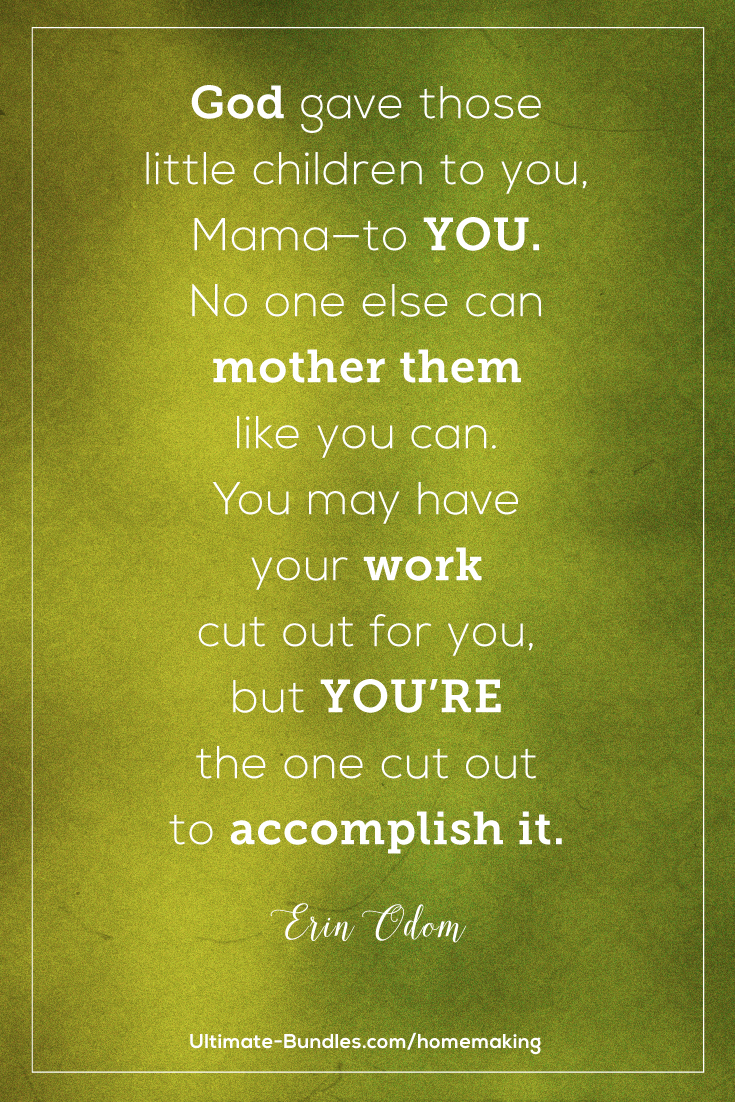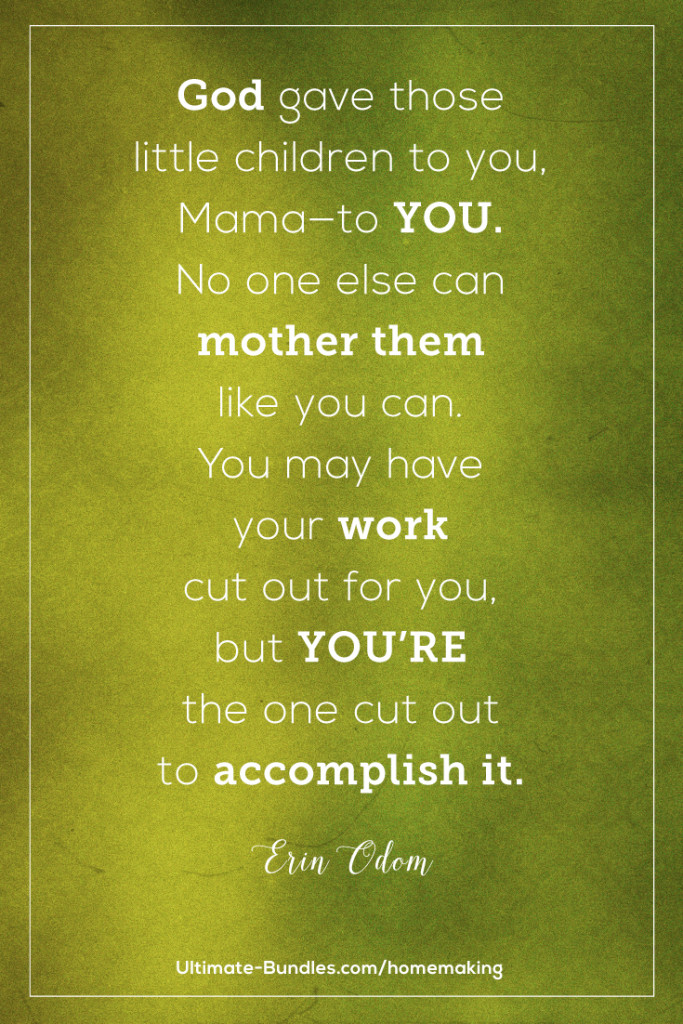 It's less about trying, trying, trying, and a lot about letting go of the comparison game altogether.
I'm finding freedom here. I'm finding out that without comparison, without unrealistic expectations, and with a better understanding of who I am in Christ & what He's given me, my life is actually enjoyable, not stressful. I'm allowing myself the margin I need in order to be healthy, nurture my relationships, and take deep breaths.
How long has it been since you've taken a deep breath?
I know you're tired. Exhausted, even. And since we really aren't supposed to be living at the exhausted level all the time, I think maybe that means that something needs to change.
I want to invite you into the journey I've been on, just on your own terms.
I want you to take a few minutes each day for ten days, and start looking at your life honestly. What takes up most of your time? Where are your priorities? Are they even the priorities you want to have? What do you believe God has called you to do in this season of life? Do you feel like you have the freedom to do that? And if not, what changes do we need to make so that your life is one you'd describe as full and enjoyable, instead of busy and stressful?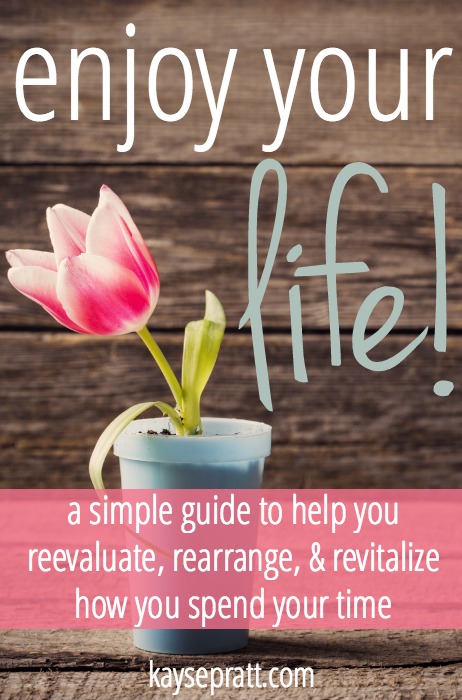 Our brand-new Enjoy Your Life Course is officially launching later this summer. I'll walk with you personally for 10 days as we take a look at all of those questions, and make the time to find the answers & create a new plan just for you. This process has changed everything for this momma, who tends toward being a striving, busy mess! I know it will be a blessing to you, too.
It's time to stop trying harder, and start living a life that is full and enjoyable and gives you room to breathe. I'm really so very excited to walk this road with you. Through these resources and tools, God is changing my perspective, and revealing a life that I love. I pray He will do the same for you!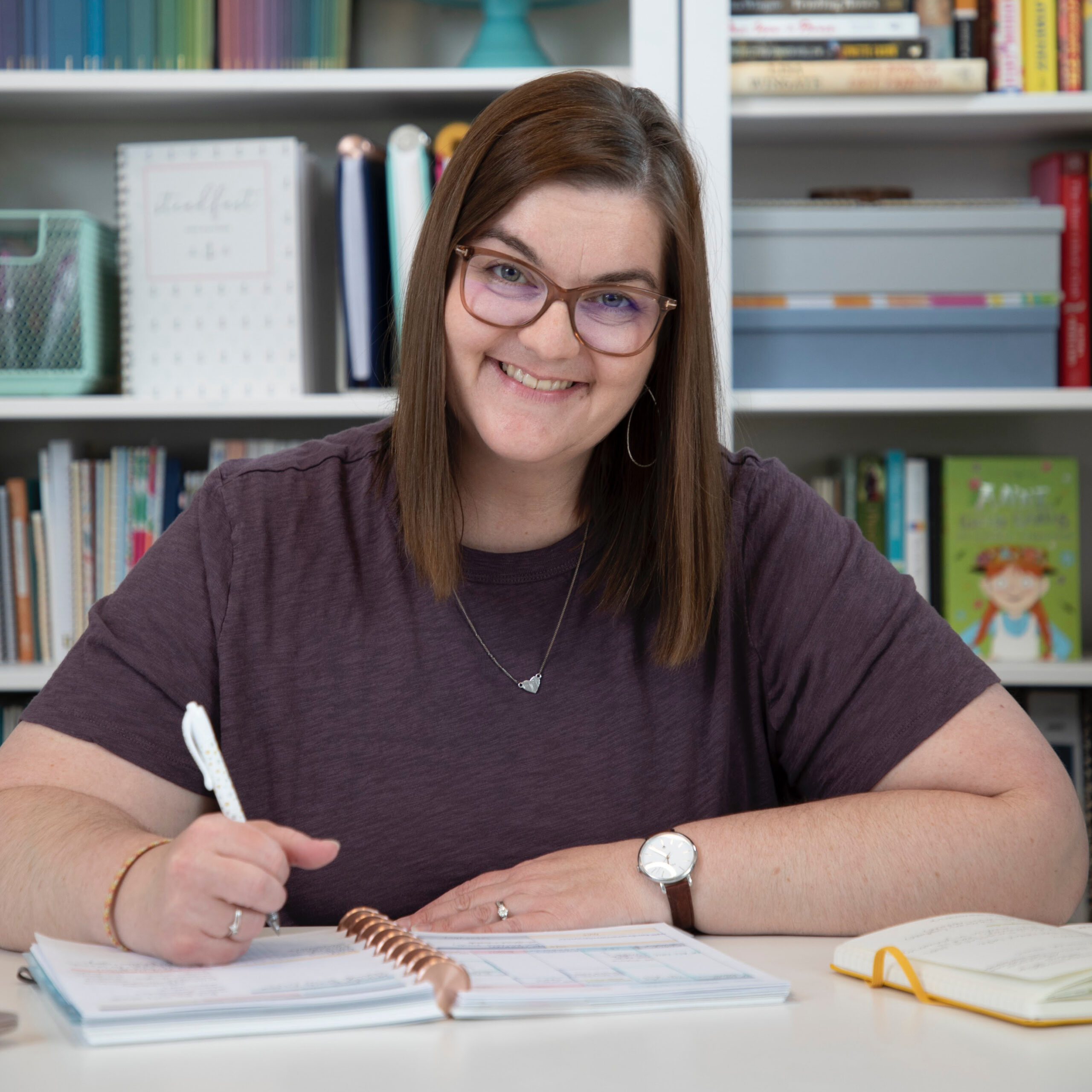 Kayse Pratt serves Christian women as a writer + designer, creating home + life management resources that help those women plan their days around what matters most. She's created the most unique planner on the market, helped over 400 women create custom home management plans, and works with hundreds of women each month inside her membership, teaching them how to plan their days around what matters most. When she's not designing printables or writing essays, you'll find Kayse homeschooling her kids, reading a cheesy novel with a giant cup of tea in hand, or watching an old show from the 90's with her husband, who is her very best friend.