Last weekend our church had an event that Jon and I had bought tickets to. We got a sitter to watch the kids, and I met him at church after a rehearsal he had. We went to about half of the event, and then I asked him if we could just leave and go to lunch.
I needed to talk to my husband more than I needed to be social right then.
So, we went to Chevy's and got a margarita to share, and we actually got to have an uninterrupted conversation. (Remember those? The ones that happened before kids, where you could both talk to each other and hear every word? Magical.) We talked about everything on my plate, what I could let go of, and what was important to keep doing. We also spent some time dreaming about what this next year could look like if we made a few adjustments to our lives. And we prayed that God would lead us into HIS will, and that we wouldn't be blinded by our own.
I know it's Christmas, and I'm enjoying the season, but this time of year I also start thinking about NEXT year. I think about what went well this year and what didn't. What I should be doing with my life, and whether I'm actually doing those things. How to make what's really important actually happen. That kind of stuff. And this week, it's all been really heavy on my heart.
I think we all worry about this kind of stuff. We have dreams and responsibilities and we wonder how to make them all work together. We realize motherhood was a bigger job than we ever anticipated, and we wonder what we got ourselves into sometimes. We are overwhelmed and rushed and we wonder how we can be so busy and still feel like we're missing out on life. 
I wrote in this year's Christmas card letter that "I feel a little bit like I'm finally coming out of the fog of babies…", and it's true. This year, more than anytime in the last five years, I feel like I've got my head screwed on a little tighter. I'm sleeping through the night for the most part, and I have a little bit more bandwidth than I have for a while. So, I've got a little more space to think about what matters most, and what I hope the next year looks like.
I wonder if you think about those things too. And I thought it might be fun if we did all of that thinking together.
So, next week, that's what we're going to do! We're starting a one-week series called "Making What Matters Happen!" We'll talk for five days, all about planning for the new year. And not just setting New Years Resolutions that we're going to abandon by January 31st. Nope. We're going to talk about taking time to really evaluate where we are in our lives, bringing a focus for the next year into view, setting realistic goals, and giving ourselves grace when life happens.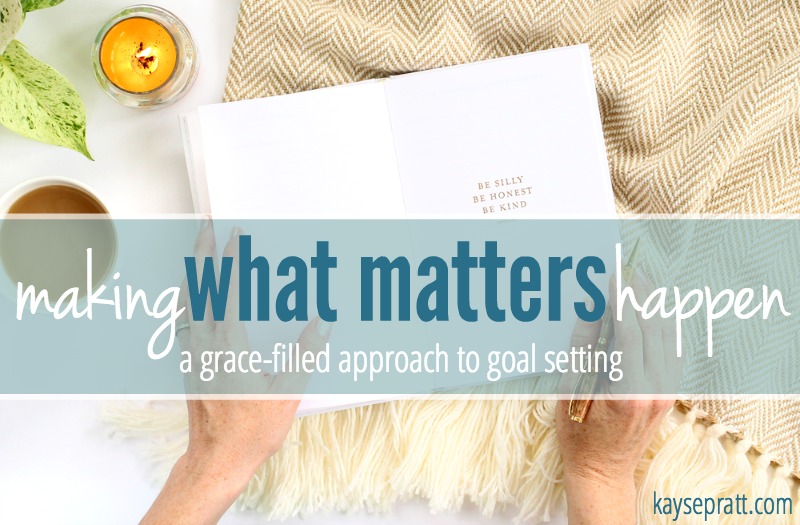 This isn't going to be a "here's all the things you should be doing next year" sort of series. It's going to be all about quieting our to-do lists so that we can stop living like a slave to all of our "urgent" tasks, and actually start making time and taking realistic steps toward what matters most.
I'm so excited!!! A whole week to really figure out what things are important to us, and then giving ourselves permission and A PLAN to pursue those things! And I'm even more excited about this week because I've asked my new friend, Lara Casey, to join us!!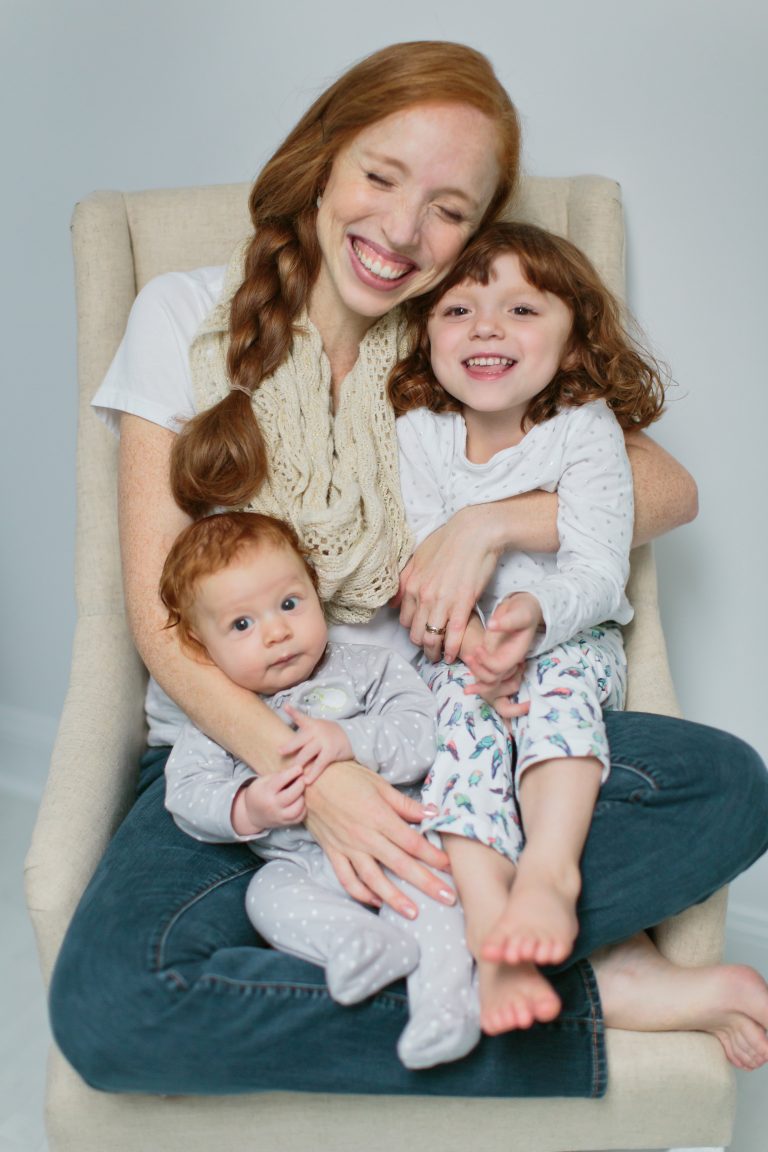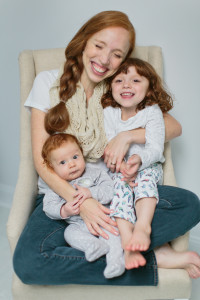 If you don't know Lara, you will by the end of this week. She is the sweetest, most genuine person I've met in a long time. We "met" online and just hit it off immediately! Lara is super passionate about encouraging women and giving them the resources they need to pursue the important things in life. Which is kind of the cry of my heart, too! And she is perfect for this series, because she does goal-setting the realistic way. She's a momma of two, a very successful business owner, an author, and a Jesus lover. Lara has SO MUCH GOOD to share with us, and she's going to help weigh in on every single post this week!
I think it's so easy to feel like there are so many things we *should* be doing, when in reality, that list is probably very short. I can't wait to dive into this week with you, where we can encourage each other to have a little fun, simplify ALL THE THINGS, and gain some margin to pursue what really matters this year.
So be sure to tune in on Monday. We're going to start by talking about finding our focus for the new year, and how exactly we do that when life seems so chaotic. I can't wait to see you there!
Got a question you want us to answer? Email me at [email protected] and we'll try to include it in a post!!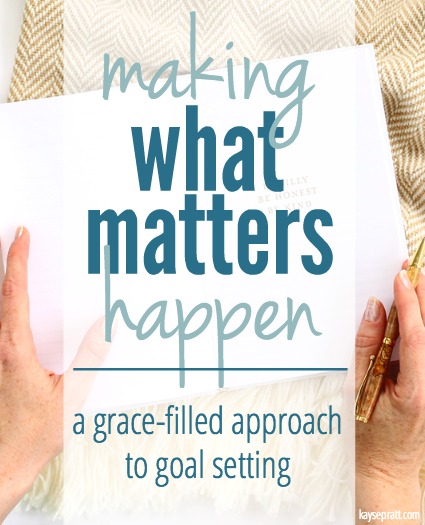 Kayse is a wife, mom, and founder of the Anchored Women community. She writes to help women fight busy, find rest, and build a life that's anchored in Christ. Kayse is also the creator of the S.O.S. Planner, the Anchored Life Kit, and other practical resources that equip women to manage their homes and families in confidence. You can find her writing and her resources at anchored-women.com!