March Bible Reading & Writing Plan
March is my favoritest month ever.
(Spoiler alert – it's because of my birthday. Inside, I'm still 5 years old.)
Anyway, today starts my favorite month, and also a new Scripture writing plan for us! Woohoo!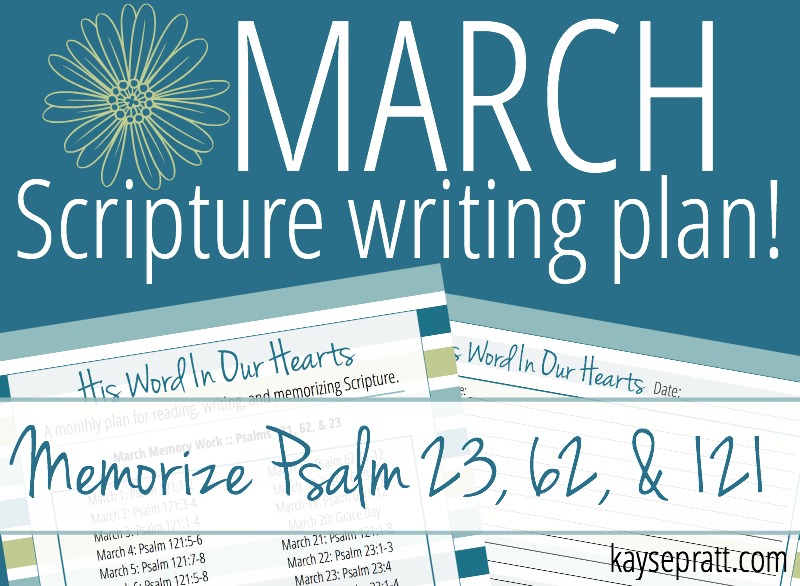 I don't know about you, but for me, February ended in a bunch of STRESS. I feel a little stuck, a little unsure about the future, and a lot exhausted.
So I thought that this month it would be really useful to write through a few key Psalms. I'm really looking forward to this one, because if there was ever a time I needed to be reminded of how BIG God is, how completely I can trust Him, and how much He cares for me, it's now! Maybe you too?
I'm super excited to share March's plan with you!! As always, subscribe below and you'll get immediate (and free!) access to this month's plan!
Sign up now!
Get a free monthly plan for reading & writing God's Word!
You'll also receive our weekly newsletter, providing you with encouragement and resources to help you make time for what matters most.
*By subscribing, you're agreeing to our privacy policy.
*If you're a subscriber, you should have gotten an email today with all the instructions for downloading your reading plan!
PIN IT!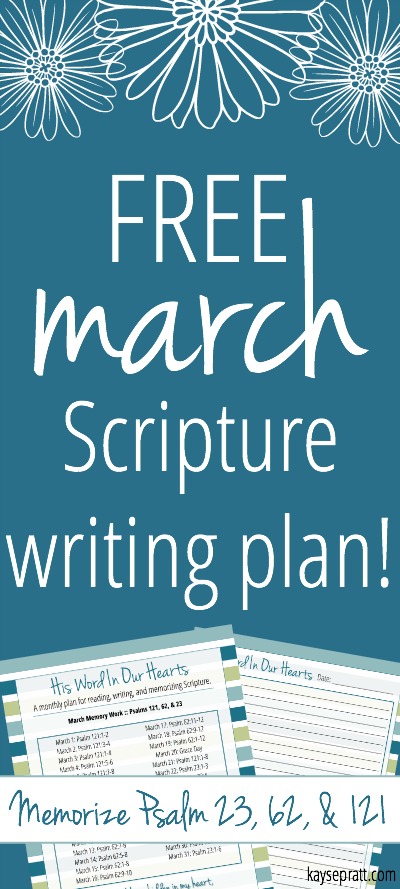 Kayse is a wife, mom, and founder of the Anchored Women community. She writes to help women fight busy, find rest, and build a life that's anchored in Christ. Kayse is also the creator of the S.O.S. Planner, the Anchored Life Kit, and other practical resources that equip women to manage their homes and families in confidence. You can find her writing and her resources at anchored-women.com!