The #1 most overlooked mom hack!
Last night, I snuck away to my bedroom while the kids were watching a show before bedtime because I just needed five minutes. Just five minutes to breathe, to have some quiet, and gear up to head back out and wrangle my littles for bedtime.
I crashed on my bed and guess what I did? Did I close my eyes for a second? Did I pray? Did I breathe in the peace and quiet?
No, my friends, I pulled out my phone. And magically, as if my fingers just knew where to go and what to do all on their own, I opened my Facebook app and started scrolling through my newsfeed.
I realized what had happened about five seconds in, and I stopped. It unnerved me that it was just that fast for me to unlock my phone and immediately gravitate to Facebook. It bothers me that I've trained my mind (and my fingers!) to behave this way, and right then and there I determined to change it.
So instead, I clicked out of Facebook, and I opened up my kindle app, to read a couple of pages in a parenting book I'm reading right now.
Five minutes. That's all I read. And I got up refreshed, encouraged, and ready to take on bedtime.
I was thinking about it later that night, and I know that if I'd stayed in Facebook, scrolling through my feed, the outcome would have been different. I would have spent more time scrolling mindlessly, and then I would have been late putting my kids to bed, which generally results in crying from all three of us. I would have felt stressed, not refreshed, and those minutes of peace on my bed would have been for nothing.
I think that Facebook and other social media is a serious problem for moms today. Me included. We're already busy, and then we fill our empty moments with things that leave us emptier. We need a solution that provides a break from the stress of our day, but also builds into us as wives, moms, and followers of Jesus. We need encouragement & inspiration, not distractions.
And that's when I realized that I'd found a possible solution to my problem – eBooks! Positive, Christ-centered books that I can read ON THE SAME DEVICE that I pull out so often to distract me. If I'm going to be looking at the phone, why not look at something that actually benefits my family & myself, right?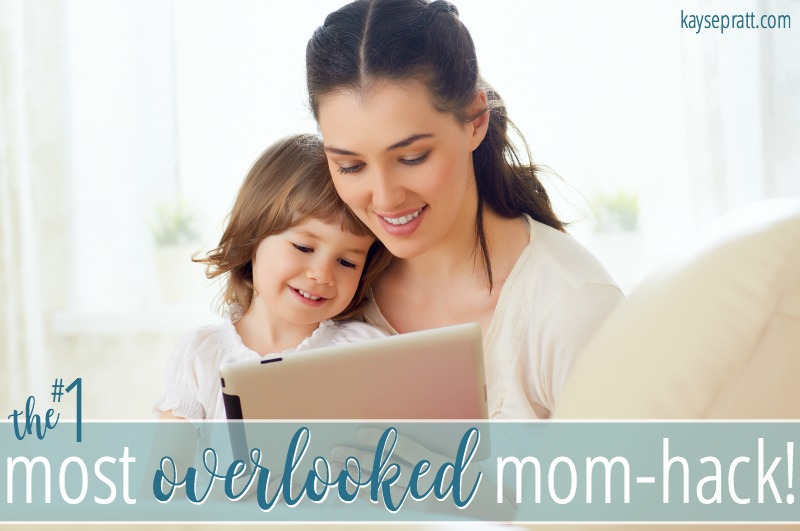 Why eBooks are PERFECT for busy moms:
1. They are generally fairly short.
eBooks tend to be on the shorter side, making them perfect for us moms who are always on the go. We can read them during an episode of Mickey Mouse Clubhouse, while waiting in the pickup line, or while escaping to the bathroom (or bedroom) for just five minutes please!

I love that the chapters in eBooks are in bite-sized pieces, because honestly, my attention span is short these days. I need something that will pack a punch of encouragement in a short period of time. Enter, eBooks!
2. They are mobile.
Ever gone on a trip with a bag full of books? No? Just me? Well, if you've got a book problem like I do, eBooks come in very handy. I can carry a whole library around on my phone or on my kindle. Which makes it so much easier to read in the pick up line!
3. They are written by regular people.
Generally, eBooks are written by moms just like you, or a ways ahead of you. They're sharing relatable stories, or tips that have actually worked for them, because they've been where we are. Their goal is to help other moms, not just be another name on a best-seller list. Some of the best homemaking tips I've learned have come from eBooks!
4. They are more substantial than your Facebook feed.
You know as well as I do that what we usually choose to do during our very rare down times throughout the day, is scroll through our Facebook feeds. That might be entertaining for the short term, but long term? Facebook is not feeding our souls, making us better moms, or giving us an opportunity to grow in our faith. eBooks can do that, and on the very same device where you're looking at Facebook. Instead of liking someone's post, maybe we open an eBook and find a new recipe, or learn more about your marriage!
I love Facebook and Instagram as much as the next person, but I also know how desperately I need encouragement & ideas each day. This mothering thing is HARD, and I can use all the help I can get!
Looking for an encouraging eBook to start with?
Click HERE to check out our favorite devotionals for moms!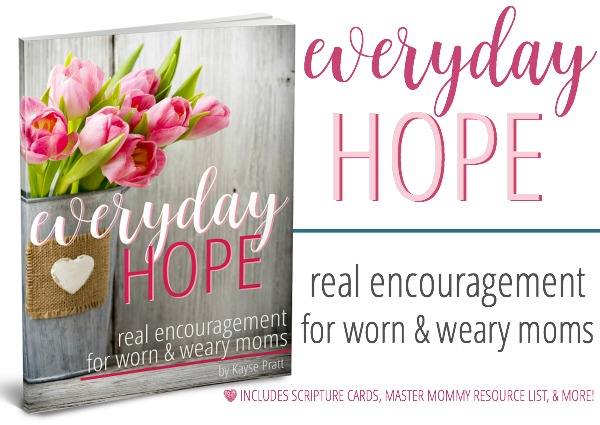 PIN IT!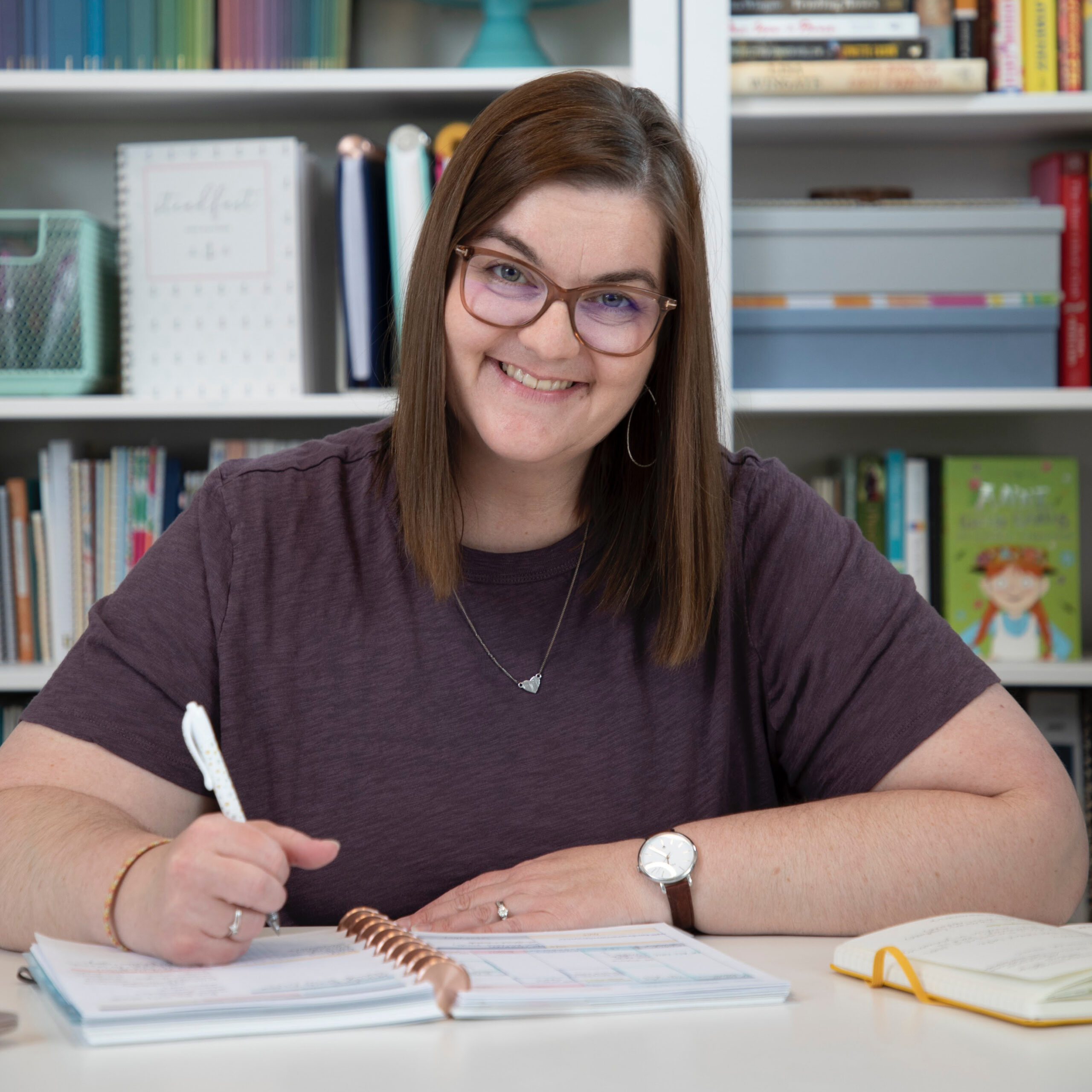 Kayse Pratt serves Christian women as a writer + designer, creating home + life management resources that help those women plan their days around what matters most. She's created the most unique planner on the market, helped over 400 women create custom home management plans, and works with hundreds of women each month inside her membership, teaching them how to plan their days around what matters most. When she's not designing printables or writing essays, you'll find Kayse homeschooling her kids, reading a cheesy novel with a giant cup of tea in hand, or watching an old show from the 90's with her husband, who is her very best friend.