Our April Book Club Pick!
Woohoo! It's time to kick off April with our Book Club Pick!
If you're new to our Book Club have no fear – we keep it super simple. We read just one book a month, and each book is chosen for its ability to help us focus in on what matters, and simplify our home and faith. We've got an incredible list of books this year – you can check them all out here!
WIthout further adieu, here's our 2022 AW Book Club selection for April: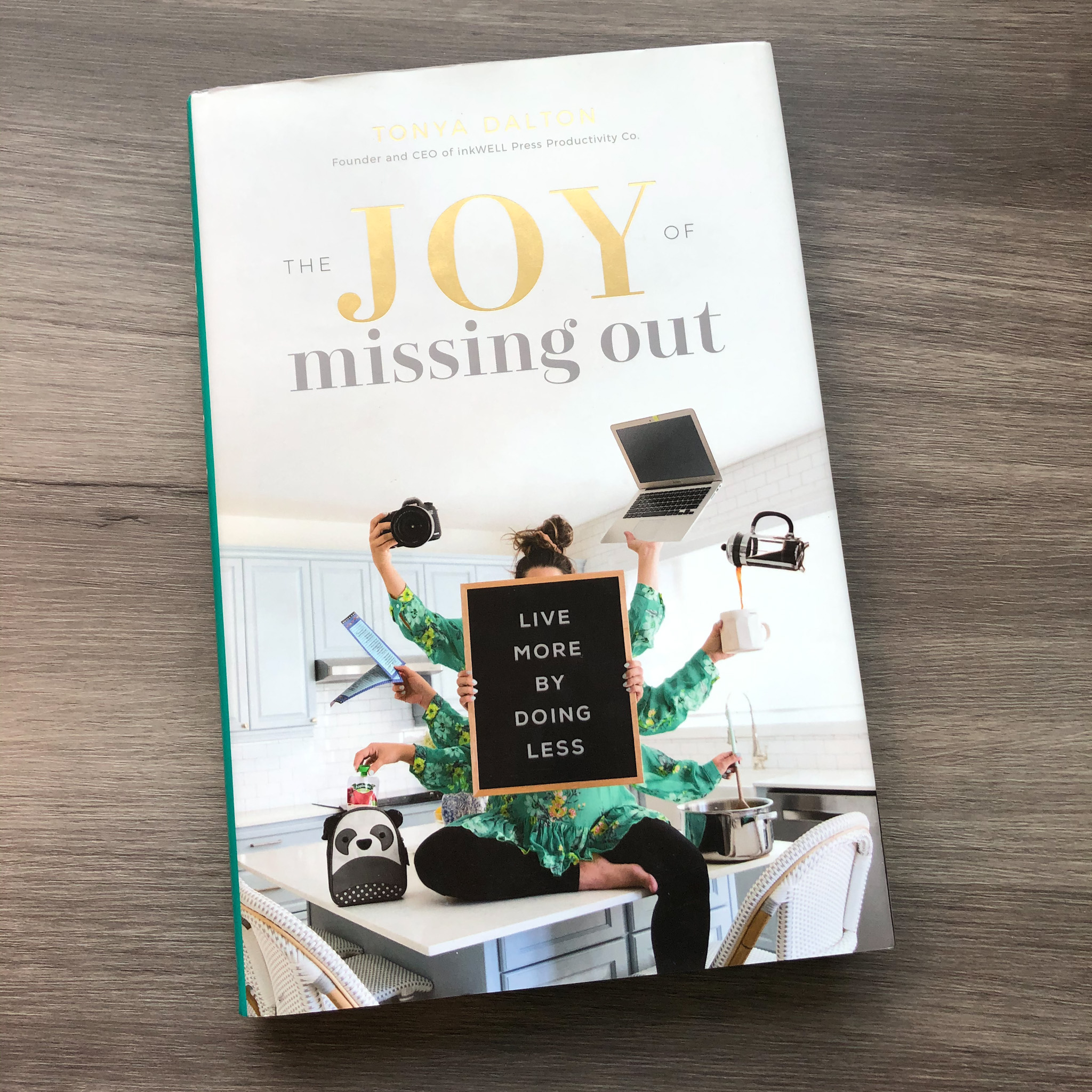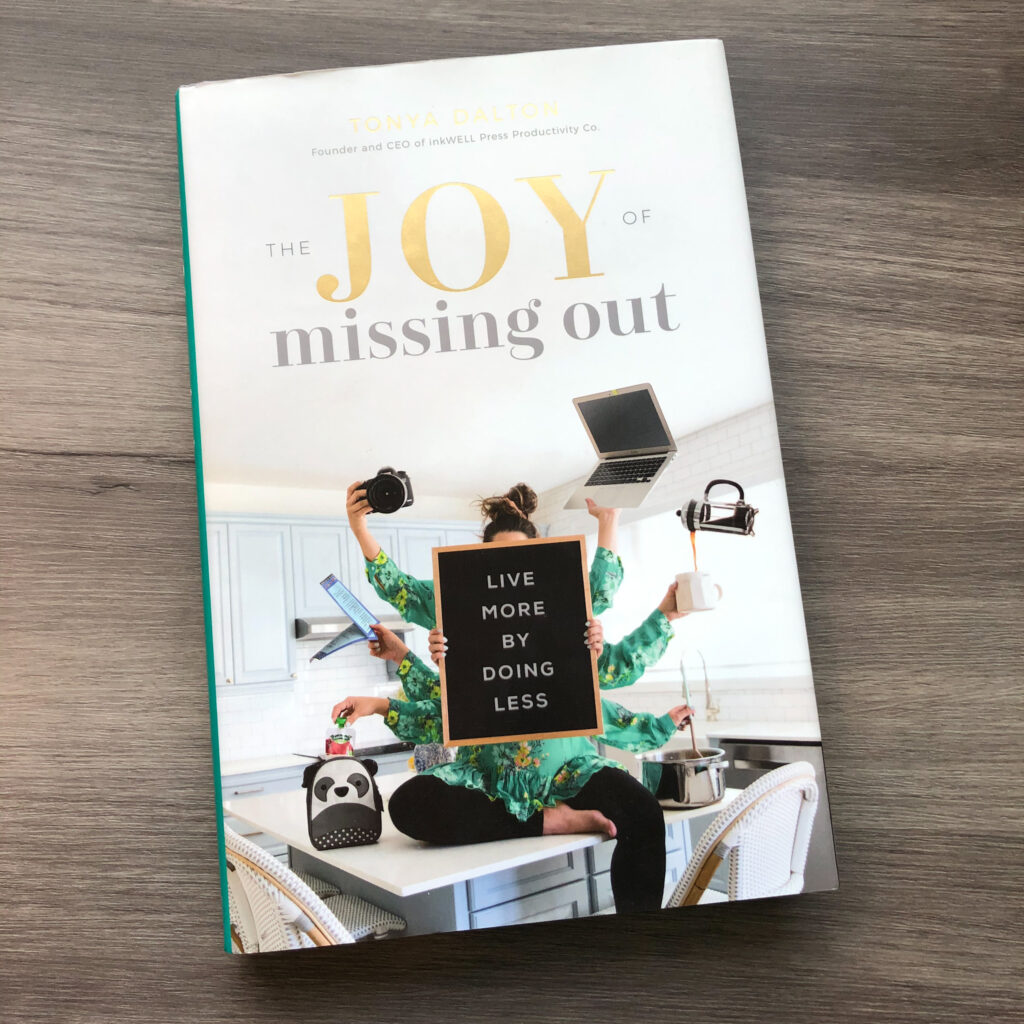 Description:
Overwhelmed. Do you wake up in the morning already feeling behind? Does the pressure of keeping it all together make you feel anxious and irritable?
Tanya Dalton, CEO and productivity expert, offers you a liberating shift in perspective: feeling overwhelmed isn't the result of having too much to do — it's from not knowing where to start.
Doing less might seem counterintuitive, but doing less is more productive, because you're concentrating on the work you actually want to be doing. Through this book, you can learn how to:
Identify what is important to you and clarify your priorities.
Develop ways to streamline your specific workflow.
Discover your purpose.
Named Top 10 Business Book of the Year by Fortune magazine, The Joy of Missing Out is chock-full of resources and printables. This is a legitimate action plan for change. Once you reject the pressure to do more, something amazing happens: you discover you can finally live a guilt-free, abundant life.
---
YAY!!! A productivity book about doing LESS! I am so excited to dive into this book with you and can't wait to talk about all we learn!
Join us as we read this book together! Here's all you need to do:
Sign up for the AW Book Club here. You'll get the reading guide, schedule, + checklists sent straight to your inbox so you're all ready to go!
Check out the book list & buy The Joy of Missing Out so you can get started reading with us!
Join The Anchored Women Community so we can chat throughout the month about what we're reading! We'll post a photo with discussion questions at the beginning of the month, and you can chime in all month long!
As you read the books each month, share photos of yourself reading, or quotes that you're loving, and use the hashtag #anchoredwomenread so we can find each other!
You can join in for the whole year, or just one or two books that look good to you. It's totally up to you! Make sure you still sign up for the monthly emails so you don't miss what we're reading each month!
I can't wait to read these books with you this year! Make sure you sign up for the book club, and then join us over in our Community Group (this is NOT on Facebook, and every Anchored Woman is welcome!)!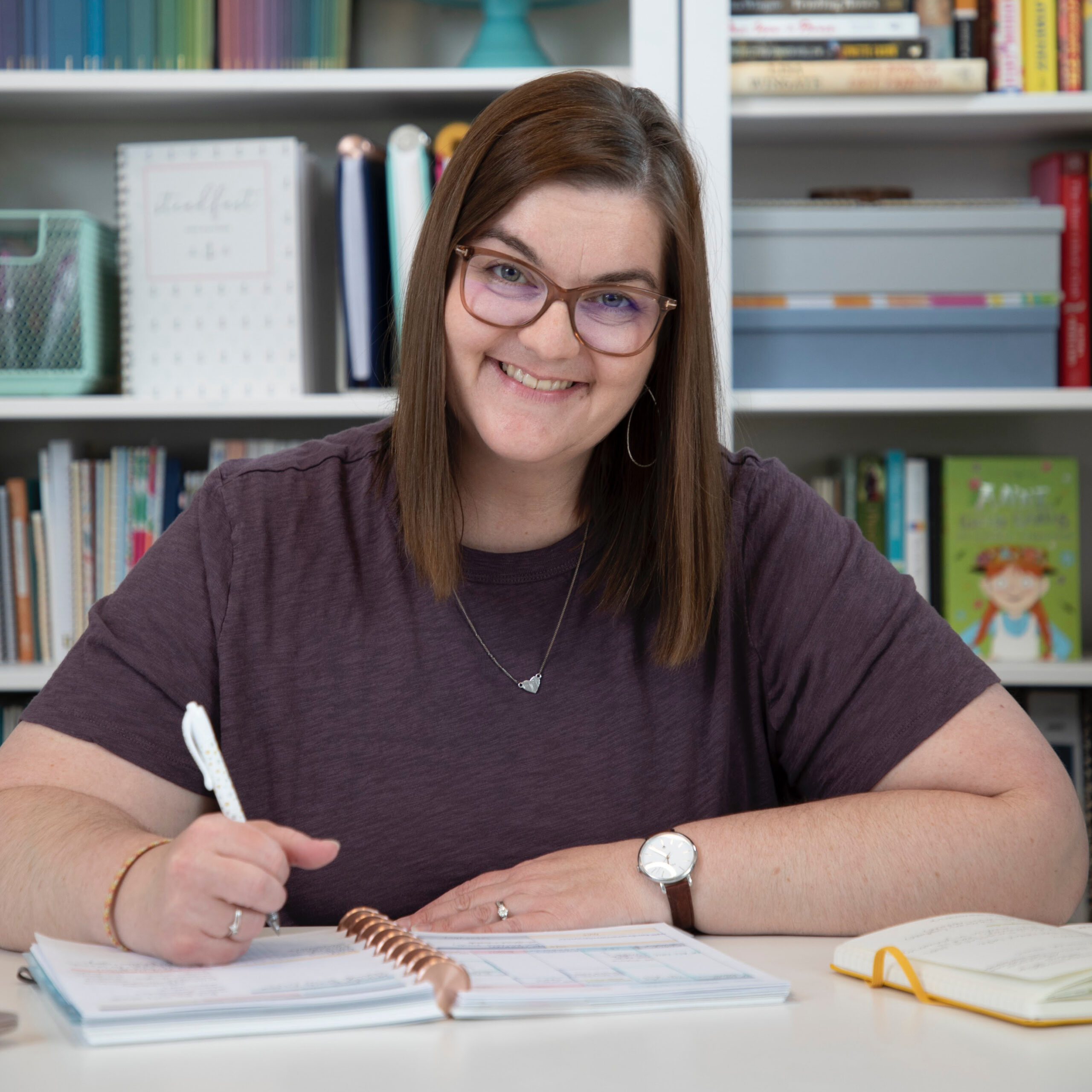 Kayse Pratt serves Christian women as a writer + designer, creating home + life management resources that help those women plan their days around what matters most. She's created the most unique planner on the market, helped over 400 women create custom home management plans, and works with hundreds of women each month inside her membership, teaching them how to plan their days around what matters most. When she's not designing printables or writing essays, you'll find Kayse homeschooling her kids, reading a cheesy novel with a giant cup of tea in hand, or watching an old show from the 90's with her husband, who is her very best friend.