Our favorite homeschool read-alouds!
We're wrapping up Homeschool Month with one of my favorite topics – reading!! Today, Stephanie and I are sharing our favorite family read-alouds. We hope you'll enjoy them, too!
Kayse's Family Favorites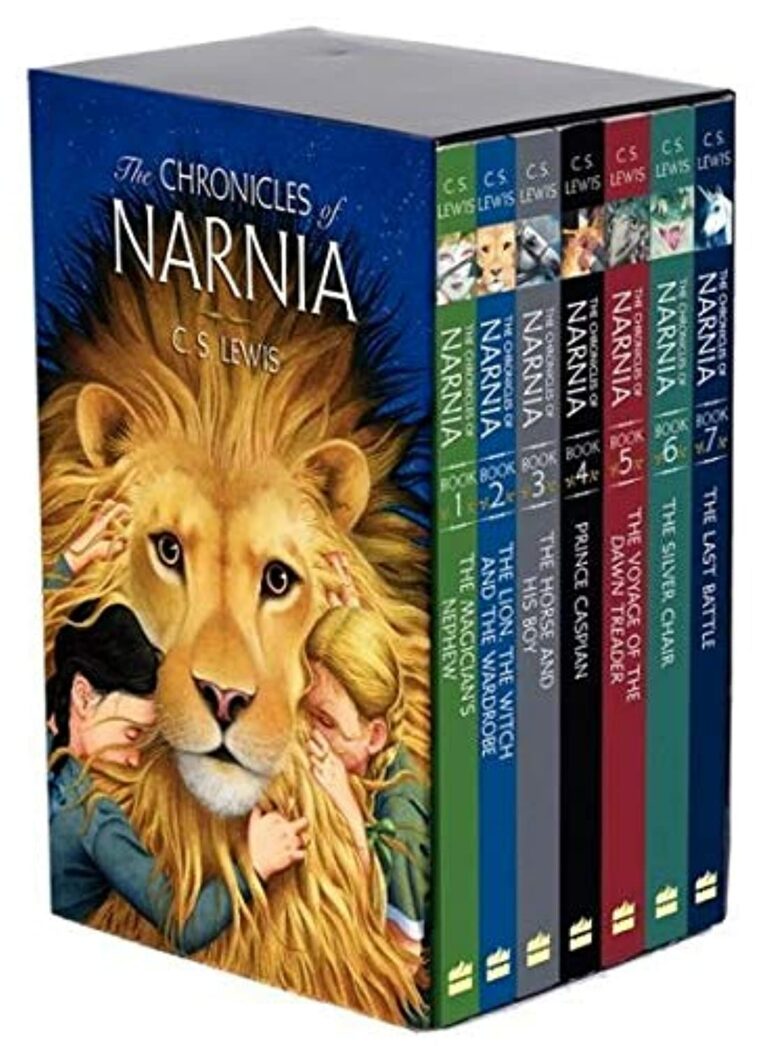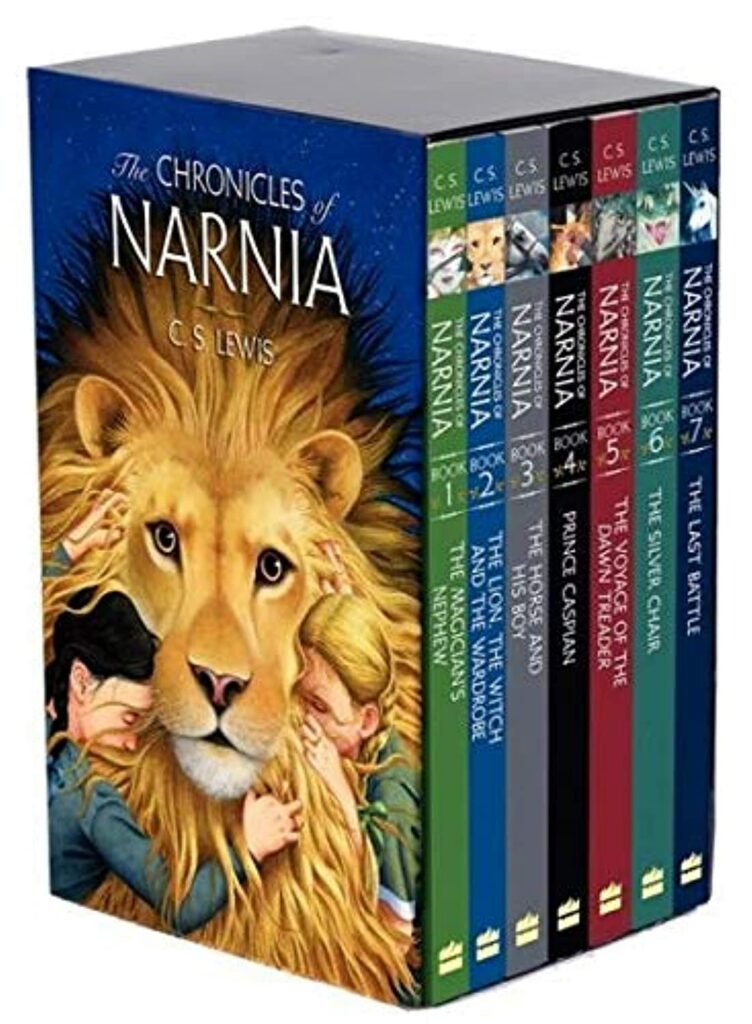 Chronicles of Narnia // C.S. Lewis
We have listened to this series together as a family during road trips! My kids are at the perfect age to get lost in the world of Narnia, and to be honest, I am too. This is a classic series we are ALL enjoying, and will read again and again
SuperFudge Series // Judy Blume 
I don't know if I've ever had more fun with my kids than I did when we were reading through all of the Fudge books by Judy Blume! I remembered them from my own childhood, but listening to them with my kids had us laughing out loud all. the. time! Honestly, this was the series that got us hooked on audiobooks. If you're looking for a fun, light series to read through or listen to with your kids this summer – look no further. Start here!
Where the Sidewalk Ends // Shel Silverstein 
I wish I was that mom who paired poetry with tea and fanciness, but to be honest, our family really needs our poetry to be funny. Shel Silverstein never fails to deliver, and my kids eat all of his books up! We typically read a few poems during our table time, but the kids have also been bringing them in the car and reading them to me while I drive. Not only is it entertaining for all of us, it also gives each of them a chance to practice reading out loud! (Without them realizing it.)
We all LOVED this book, which served as a great motivator to get my kids ready for bed on time. (A TRUE MIRACLE!!) This was my first Andrew Clements book, and I'm now a huge fan – and so are my kiddos. He writes in such a relatable way that both my 8 year old and 11 year old can see themselves in the characters. This is one that they both kept begging for another chapter in – it was a huge hit with my kids, and I enjoyed it too!
Case for Christ for Kids Series // Lee Strobel
These books have been really great conversation starters during our table time each morning. With their short chapters, and great follow-up questions, these books help you talk about your faith with your kids in a real and conversational way. We love them!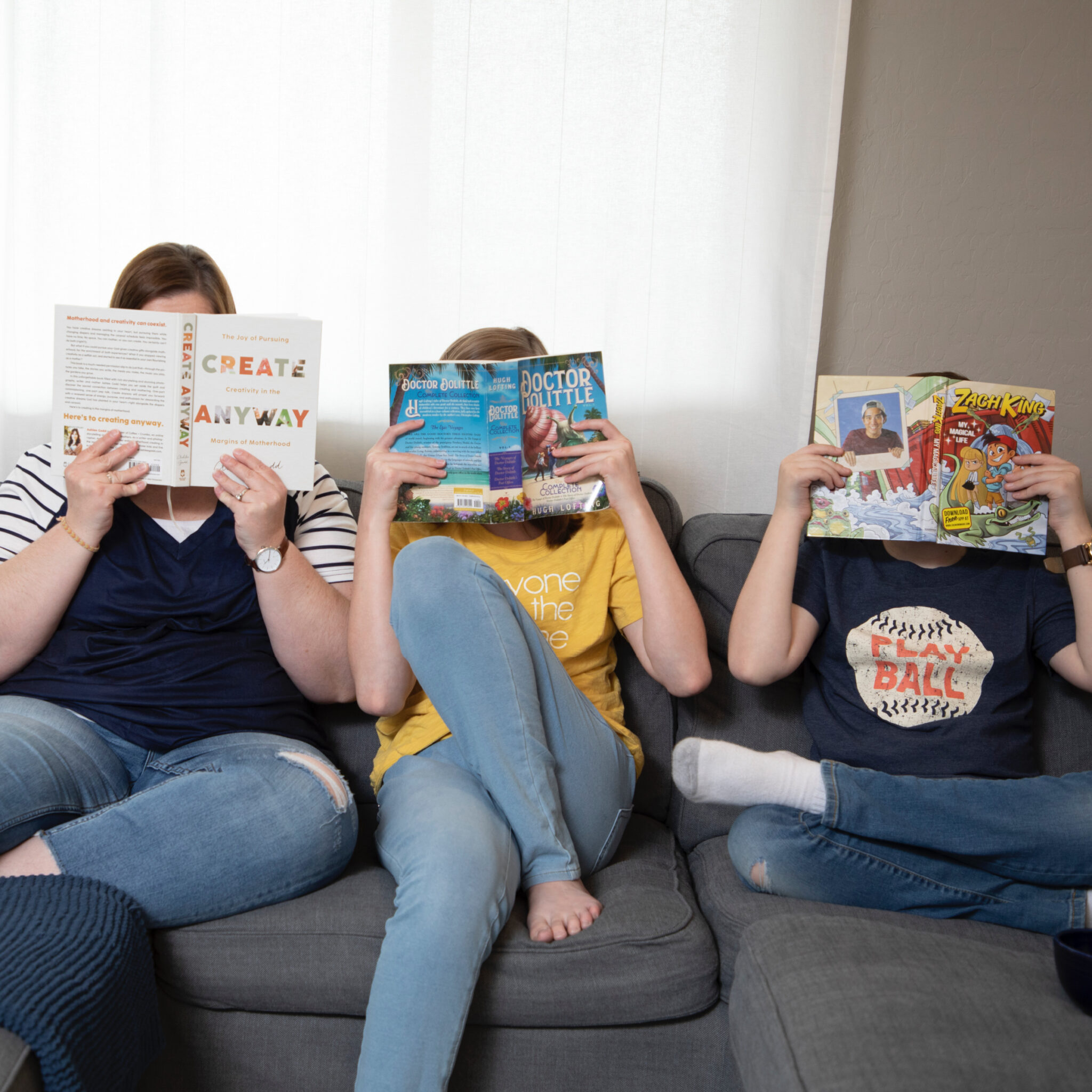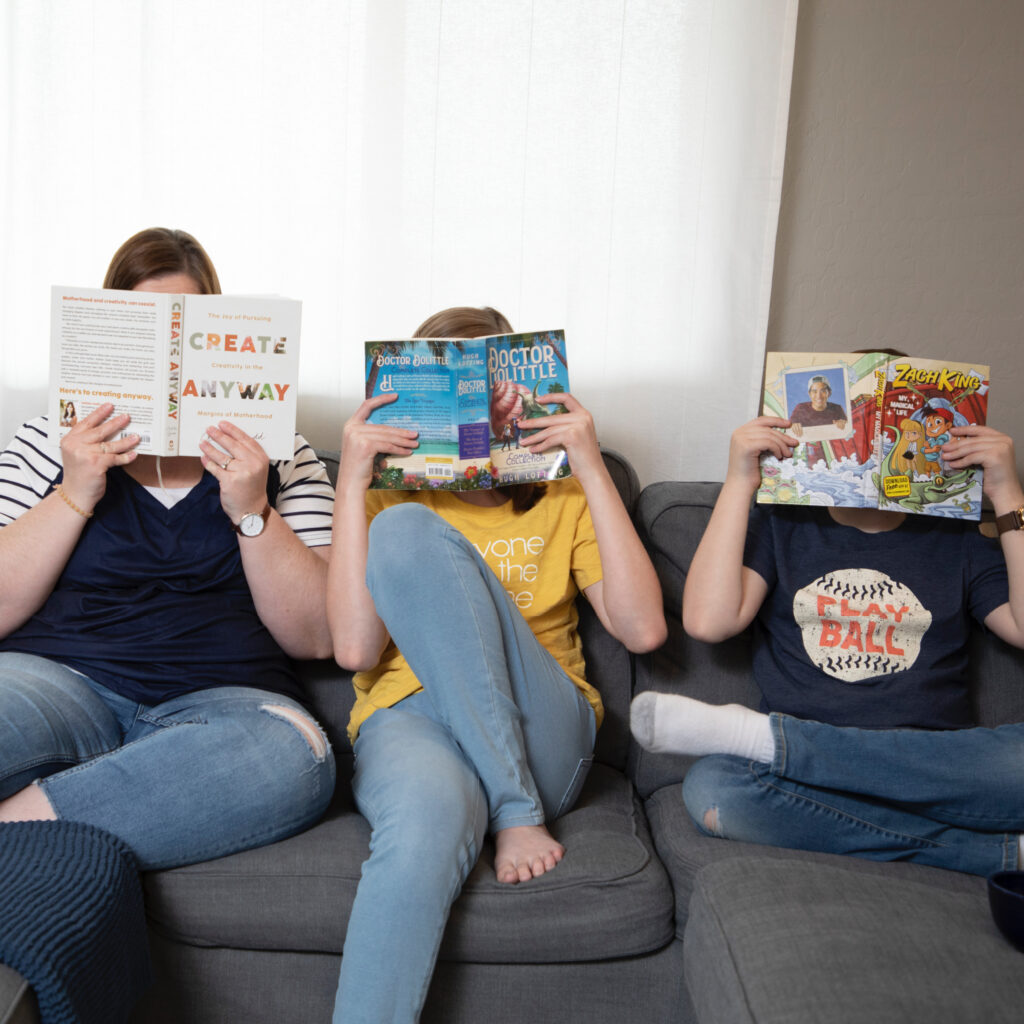 Stephanie's Family Favorites!
26 Fairmount Avenue // Tomie dePaola
We read this story about a young boy's experience of the building of his family's home (based on the author's own childhood) while we were building our own family home in Mexico. The real-life experience deepened our understanding of the trials and triumphs of home construction! If you have younger children, it pairs wonderfully with Building Our Home, by Jonathan Bean, the delightful picture book about a homeschooling family that builds a house in the country.
The story of a young girl growing up surrounded by family in Africa- amazing Africa!- Anna's experiences are unique, but yet somehow relatable. The first in a series, we have read these over and over again. It's great on audio as well!
Escape from Mr. Limoncello's Library // Chris Grabenstien
This one left my girls begging for just one more chapter! A must read for anyone who loves adventure, puzzles- and libraries!
When I asked my children their favorite book we had read together, this was the clear winner! It's known for its strong message of friendship and courage, but reading it as an adult for the first time, I was also struck by the more subtle allusions to the gullibility  of humans and its relevance in a social media world. 
All-of-a-Kind Family // Sydney Taylor
We loved this charming story of five Jewish sisters growing up in New York at the turn of the century. My children were fascinated by the descriptions of Jewish traditions, which led to many great conversations!
---
We hope you've enjoyed all these homeschool-y posts during Homeschool Month!! We've had so much fun putting them together – I hope you have had fun reading them!!
Don't forget – the Homeschool Lesson Planner is on sale through the end of the day today!!
Grab yours now, before the price goes back up!!