Hi friends!!
I'm so thrilled to give you a sneak peek at what's coming next week! To celebrate the launch of our Spring collection, I'll be hosting a new series – Planning With Purpose!
I don't know about you, but for me the last few weeks have felt extra-tough. I feel like the shelter-in-place order has sort of worn me down, and I have just felt a low level of discouragement and unrest each day. But along with that, I've also found some really intentional ways I've been able to combat those feelings, create some space for myself and my family, and find joy and peace in the Lord.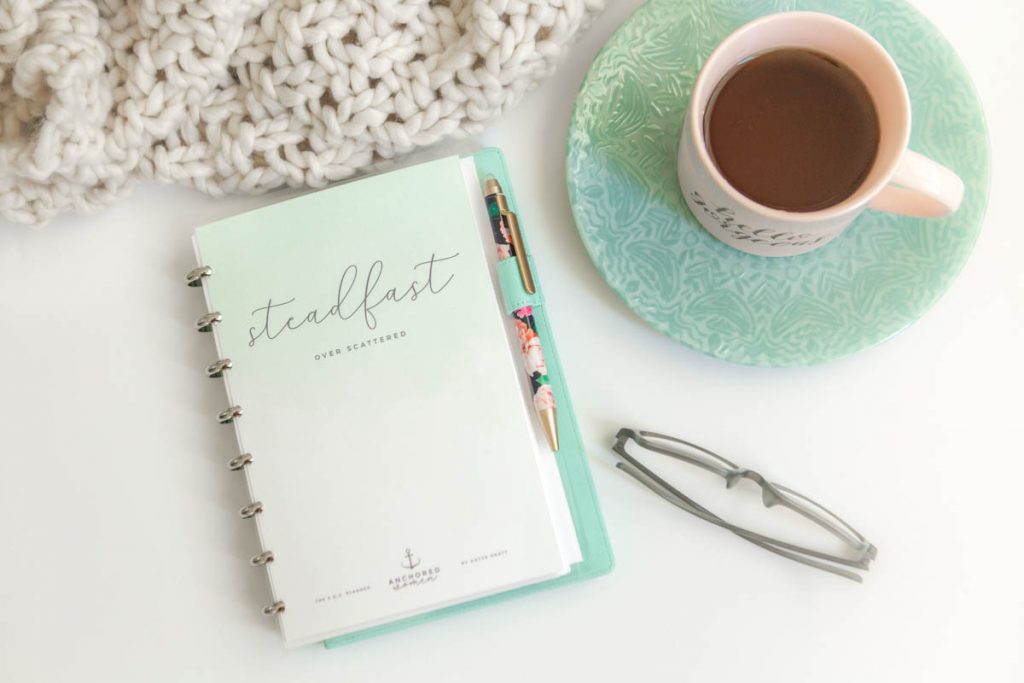 This week, I'm going to share some of those super practical strategies with you, in hopes that they will help you, too! For that reason, our launch week will look a little different. Less emails about the planner itself (though all the details you'll need will be on the sales page, if you have any questions!), and more emails focused on how you can use some of these planning strategies to bring some much-needed stability to this unstable time. My hope is that you'll be able to use these strategies no matter WHAT you use to plan your days!
So, each day next week, you'll get an email on that day's topic, and we'll also be chatting about that topic LIVE each day as well!! I'd love for you to read the email in the morning, and then join us for the daily live video, where I'll show you exactly how I use that strategy in my own life, and you can ask all the questions you want!
Here's what's on the lineup for next week!
Planning With Purpose // A series to help you plan peaceful days in the middle of a crisis
(Click on the link to RSVP to the Facebook Live for each day! You can access them even if you're not on FB.)
Spring Planner Launch Party! // Monday, May 18 // It's a kickoff party! Celebrate the planner launch and join us for a few fun giveaways! Click here to RSVP.
How to create a weekly planning habit!  // Tuesday, May 19 // How to create a weekly planning habit that you can use with any planner system! Click here to RSVP.
How to plan with your kids // Wednesday, May 20 // Come and learn how to pass the gift of planning on to your kids! Emily will be joining me for this – feel free to bring your own kiddos, too! Click here to RSVP.
How you can make simple, forward progress on your goals each day! // Thursday, May 21 // We'll be talking about a very simple way that you can still continue to make forward progress on your goals, one tiny step at a time. Click here to RSVP.
How planning can help you focus on your faith! // Friday, May 22 // In this live, we'll be talking about how we can use planning to actually help us stay focused on the things that matter most!  Click here to RSVP.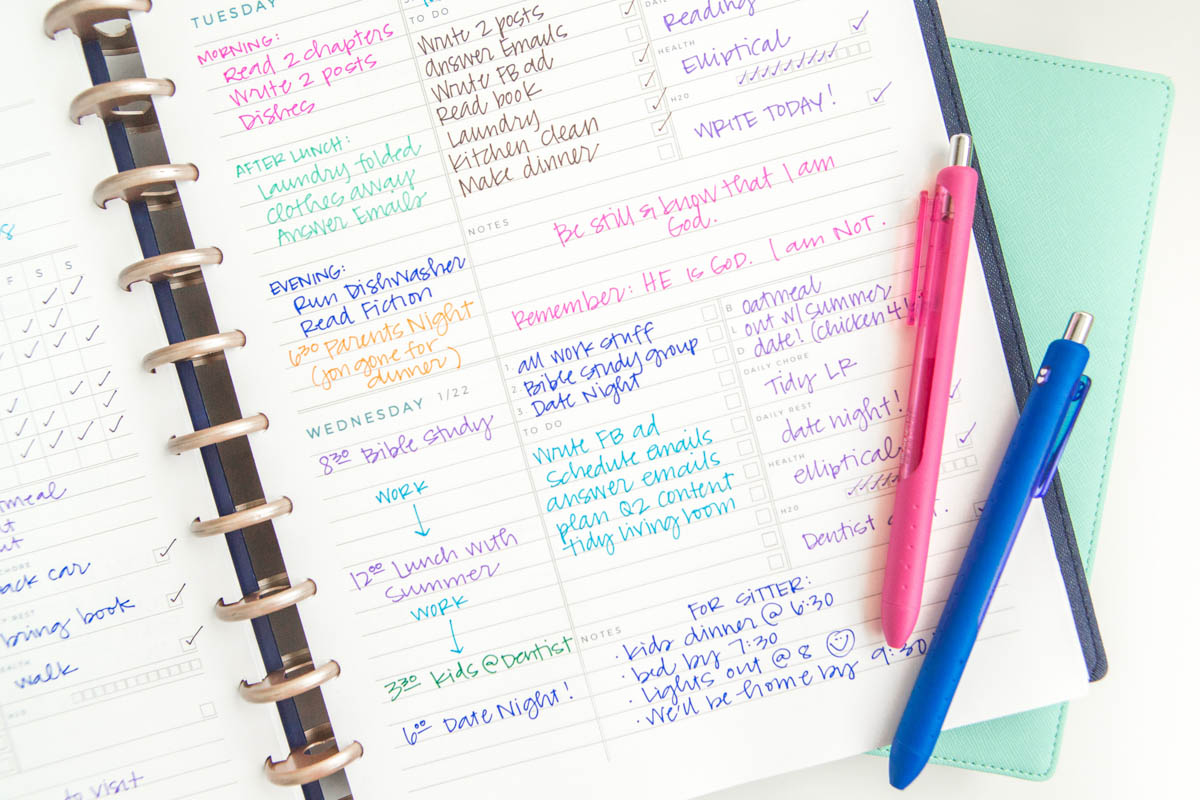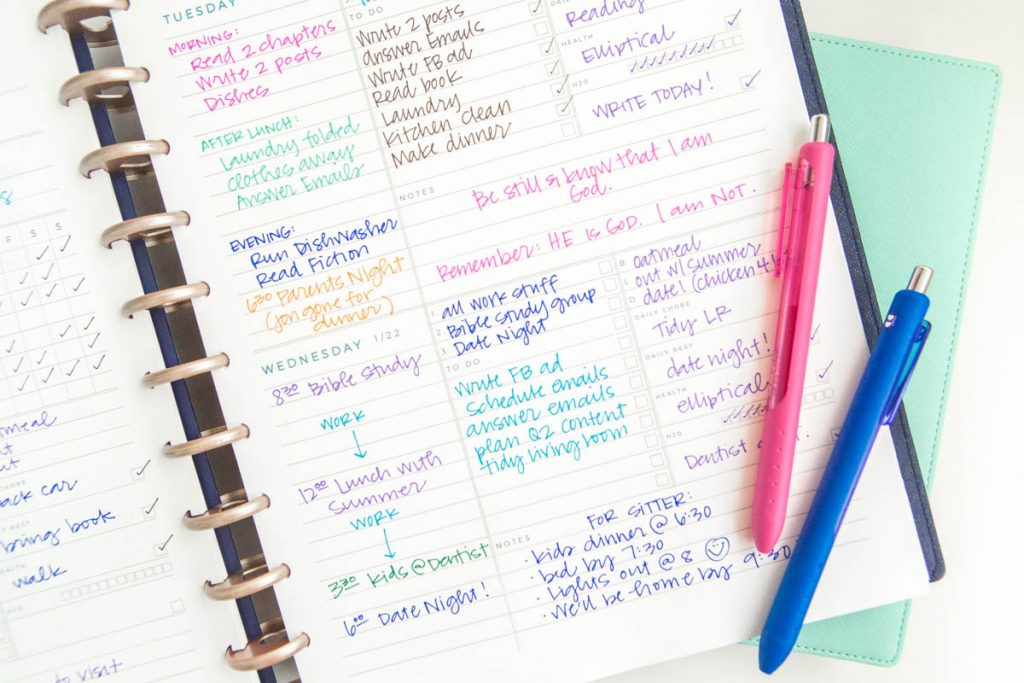 Friends, I really hope these emails and videos are helpful for you! I'm so thrilled to be sharing our new planners with you, but even more than that, I'm excited to equip you with some strategies that will being a little more peace and joy into your homes right now!
P.S. Make sure you click on the links above & RSVP for the live videos you don't want to miss!
Kayse is a wife, mom, and founder of the Anchored Women community. She writes to help women fight busy, find rest, and build a life that's anchored in Christ. Kayse is also the creator of the S.O.S. Planner, the Anchored Life Kit, and other practical resources that equip women to manage their homes and families in confidence. You can find her writing and her resources at anchored-women.com!