Please don't follow me. :: Confessions of a less-than-credible blogger
I walked out the door this afternoon to the cries of my son, who is admittedly attached at my hip right now. I'm his favorite, and I'll take it for as long as I can get it – I know this phase won't last for long.
But it is difficult to leave him. He recovers quickly, but the guilt I feel when I walk out that door and leave him is intense.
Especially when I'm leaving him for work.
I left this afternoon to head to my favorite coffee shop and get some work done. My plan for this summer was to get a little ahead for the fall while I had some extra time, since Jon is home for a few weeks.
I haven't, though. Jon hasn't actually been home very much, as he's had work to do over the summer as well, and he's also helping his parents, who are preparing to make a big move soon.
Ah, well. It was a good plan, right?
So, it's mostly just been me and the kids. Which is normal, but doesn't leave a lot of time for writing. Or emailing. Or anything bloggy, really.
And that makes for a very full inbox.
So, despite the aches of leaving my boy, I sat down at the coffee shop to start making my way through the emails I needed to return… and I found a few that stung. These messages came from people who wanted to address my failures, my shortcomings, and all the reasons I'm not doing this whole blogging thing the way I'm supposed to be doing it.
Before you think I'm about to make this into a "please don't send me mean emails" rant, let me assure you – I am not. Because the writers of these emails are correct. I'm not doing this whole blog thing the way I'm "supposed to".
I started feeling badly about that yesterday, until I remembered that there's a reason for my madness.
I'm sure that if a blogging coach came along, they'd laugh at my "paycheck" and tell me all the ways I could be making more money or growing my numbers more quickly. They'd have the usual advice for how to grow a mediocre business into a thriving one, and they'd have a schedule for me to follow.
There's nothing wrong with their advice – I'm sure it would work really well for a whole lot of people – but I simply don't follow it. I do things differently. In fact, I do things differently for a reason. 
So, if you'll allow me, I'd like to explain why I do things the way I do, even if it's against what I "should" be doing.
Still with me? Here we go.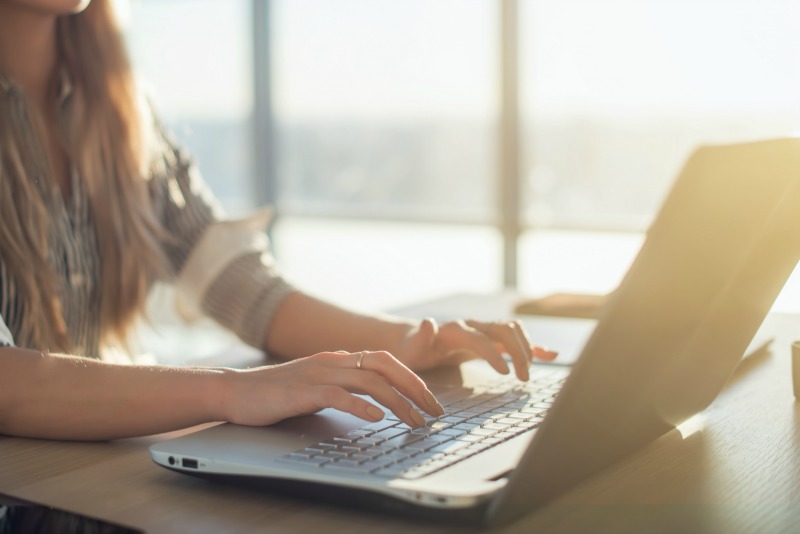 What the experts say: "You must be an expert!"
What I say: I am no expert.
Every single blog coach will tell you that in order to have a successful blog, you need to be an expert at something. You don't have to be very far ahead of your readers, but you need to be at least a few steps ahead of them.
Well, I have tried that. I've tried to write as an "expert" on organizing, on planning, or on faith as a mom.
But friends, that always falls flat for me. I never publish those posts, because guess what? I am not an expert. Not by any stretch of your imagination.
I wish I was, but I'm not. I am a 33-year-old mom of two small children, and do you know what I am an expert at?
Absolutely nothing.
I don't fully know how to raise my kids right, because I'm still raising them. Right now they are 6 and 3 and drive me crazy on a regular basis. There are many days where I have to ask their forgiveness because I've lost my temper, lost my car keys, or just simply lost my mind.
I don't fully know how to serve my husband well, because I have only been married for 8 years and, quite honestly, our marriage has been hard since the beginning. While I love my husband, our marriage (like yours, I'm guessing) takes hard work, and I mess up daily. Nothing brings me to my knees more often than my marriage.
I don't fully know how to do the things that matter most every day. I get distracted and lazy and exhausted. I create tools to help with this because I am so impossibly bad at it and I'd like to be better.
I never want to pretend that I'm an expert. I don't ever want you to think that, or that I think I'm "ahead" of you in some way.
I'm not. I am in the very same boat that you're in. I am figuring this out as I go. And along the way, I just want to talk about what I'm learning with you. I want to know what you think, too, and what you've been learning.
If you're looking for someone who knows what she's doing, I'm sorry – I'm not her. If you're looking for a friend to chat with at Chick Fil A while our kids bang on the windows inside the playplace, I'm your girl.
I am no expert. But I can rock a mean sweet tea & waffle fries while waving to my kids through a plane of glass.
What the experts say: "To build an income, you must run your blog like a business."
What I say: I am no businesswoman.
Does this blog bring in an income? Yes it does. A small one that I am humbled by and very grateful for. Our family lives in an extremely expensive area, due to my husband's job, and being a full-time stay-at-home-mom is not possible for me. So, instead of finding a job outside of the home, I focus my "work" energy here on the blog. It allows me to stay home with my kids and pay for things like counseling, college loan repayment, and the occasional pint of ice cream. Plus, all that it costs to run the blog in the first place.
I am so grateful. I want you to know that. And I want to serve you well, as my readers & customers. I try my very best to respond to emails and get you your products without a hitch. If you have trouble, I do my very best to make it right.
But I am not a businesswoman first. I can't be.
I am a wife and a mom first.
I struggle with this, if I'm honest. I'm a creative person, and I love writing and coming up with new products for you. I have new ideas on a daily basis, and I'd love to have the freedom to run with each and every one of them. If I had my way, I'd spend hours a day on the blog, creating content and products and talking with each of you. I really love what I do.
But I have to keep that in check, because there's only so much of me to give every day. That means that my family has to come first, even when I'd rather put myself & my dreams first. So, when I sense a need in my family, I pull back from the blog and make sure my focus at home is a solid one. One of the messages I got this month laid into me a bit because I haven't yet found a sustainable blogging schedule, and she suggested that pulling back from the blog really hurt my credibility as a businesswoman.
She was right, and I think her comment stung so much because of that. Inconsistent writing doesn't do a whole lot for my credibility. I'd love to be the blogger who can maintain a consistent writing schedule and also still meet the needs of my family.
But I can't serve everyone, and, again, I'm no expert. I am still figuring out how to both serve you all and serve my family well. And while this work is important and (I hope) meaningful, it is not my primary responsibility. I know that my God-given responsibility is primarily to my husband and my children.
I am no businesswoman. But I am grateful for the business God's granted me here, and I pray that I'm able to steward it well.
What the experts say: "Give people a reason to follow you, and grow your numbers quickly!"
What I say: I don't want you to follow me.
I received an email today that accused me of only caring about follows and likes on Facebook, instead of the people. I actually laughed out loud when I read that, because in the blogging world, my "numbers" are very, very small. I'm totally okay with this, because in reality, follows and likes are not all that important to me.
In fact, if I'm being completely honest, I don't want you to "follow" me at all.
I'll circle back to #1 to talk about this – friends, I am no expert. I am not worth following. My thoughts and opinions are just that – thoughts and opinions.
I hope I write words that encourage you, and create resources that help you, but when it comes down to it – nothing I do is worth "following".
The only person worth following, ever, is Jesus Christ. Truly. And my genuine hope for you is that you'll find Him, and not me, through this blog, our emails to you, and our products.
If you need to get off Facebook to follow Him, do it. If you need to say "see you later!" to your friends on Instagram, do it. If you need to unsubscribe from my blog or quit reading blogs altogether so that you have time to read His Word instead, for heaven's sake, DO IT.
An intentional life following HIM is what I want for you. Period. It's what I want for myself, too. I do not care about increasing my number of "followers". I care about serving you, who are already here, well, and pointing you to Him.
I do not want you to follow me. I want you to follow Him.
What the experts say: "Make a plan, follow through with the plan, and sacrifice everything else to accomplish the plan."
What I say: No, thank you. I'll take some grace instead, please.
We talk a lot about planning and organizing here, but I want to make sure you to know one thing: Plans are our tools, not our law.
Friends, I love a good plan as much as the next type-A mom, but the truth about life is that our plans don't always work out. And that's okay.
Because grace trumps a good plan every. single. time.
There are many blogs out there who have a perfect plan all ready for you. They champion a certain way of doing things – whether it's the right way to clean your home or the best method of schooling your children or a perfect process for getting back in shape after your baby is born. Their communities have completely bought into that way of doing things, and it fits them.
That's great. But that's not what I want for us.
What I want for this space is for a community of broken women to come together and say, "The plan didn't work, and here's what I've got left. How do I steward this unexpected life well?"
I want to introduce grace to moms who think they have to be perfect and have it all together. I want us all to know that there's not just one way to be a good mom – there are many ways, and we need to figure out what works for us and our families. (And that might be different from our neighbors.) I want to be a safe place for all of us who are simply trying to do our very best with what we've got.
I want to remind you that Jesus covers our (many) imperfections. I want Jesus to be the one we are following, not a certain way to do our laundry or plan our meals. I want to link arms with you and encourage you and pray for you and I think that's what we're doing here.
I hope that's what we're doing here.
So. What should you expect from me?
I am not an expert. I am not a businesswoman. And I don't ever want you to "follow" me. I know that goes against the grain of every expert's advice, but there you have it. That's where I am. And I hope that's alright with you.
Because, you see, I have been in the place where I've tried to take all the advice, tried to live up to everyone else's expectations for what I'm supposed to be doing with my life. And that place? It's called Exhaustion.
I have no desire to live there. And I hope you don't either.
So no, I'm probably not doing this whole blogging thing the way I'm supposed to. Sometimes emails take me longer to reply to, and sometimes I have to put work completely aside to make space for the needs of my family. Sometimes I have to apologize to people I've let down, and sometimes it's all I can do to send up a prayer in lieu of actually responding to someone in the moment.
I'm learning to be okay with this. Because I know that without a doubt, the Lord has called me to serve my family first, to share the gospel with them and care for their needs as their wife and mother.
Everything else I'm able to do here has to come out of the overflow. It has to be secondary, or I wouldn't be living out the message I believe in. God & family first. That's what matters most.
So friend, if you're on board with that, I hope you will stick around and be a vital part of our community. I hope we are, together, growing to know Christ more, and building friendships that are based on grace and understanding and a "yep, me too!" mindset. 
And if you are struggling with the expectations of others, I want to tell you just one thing – seek the Lord and HIS expectations for you. I think you'll find that they are more about resting in Him, rather than working to please the person next door.
And now? I'm putting my work away and heading out to have a little fun with my family. Jon's home for a rare evening, and we're going to surprise the kids with a trip to Disneyland.
Is that what I "should" be doing?
I think it is.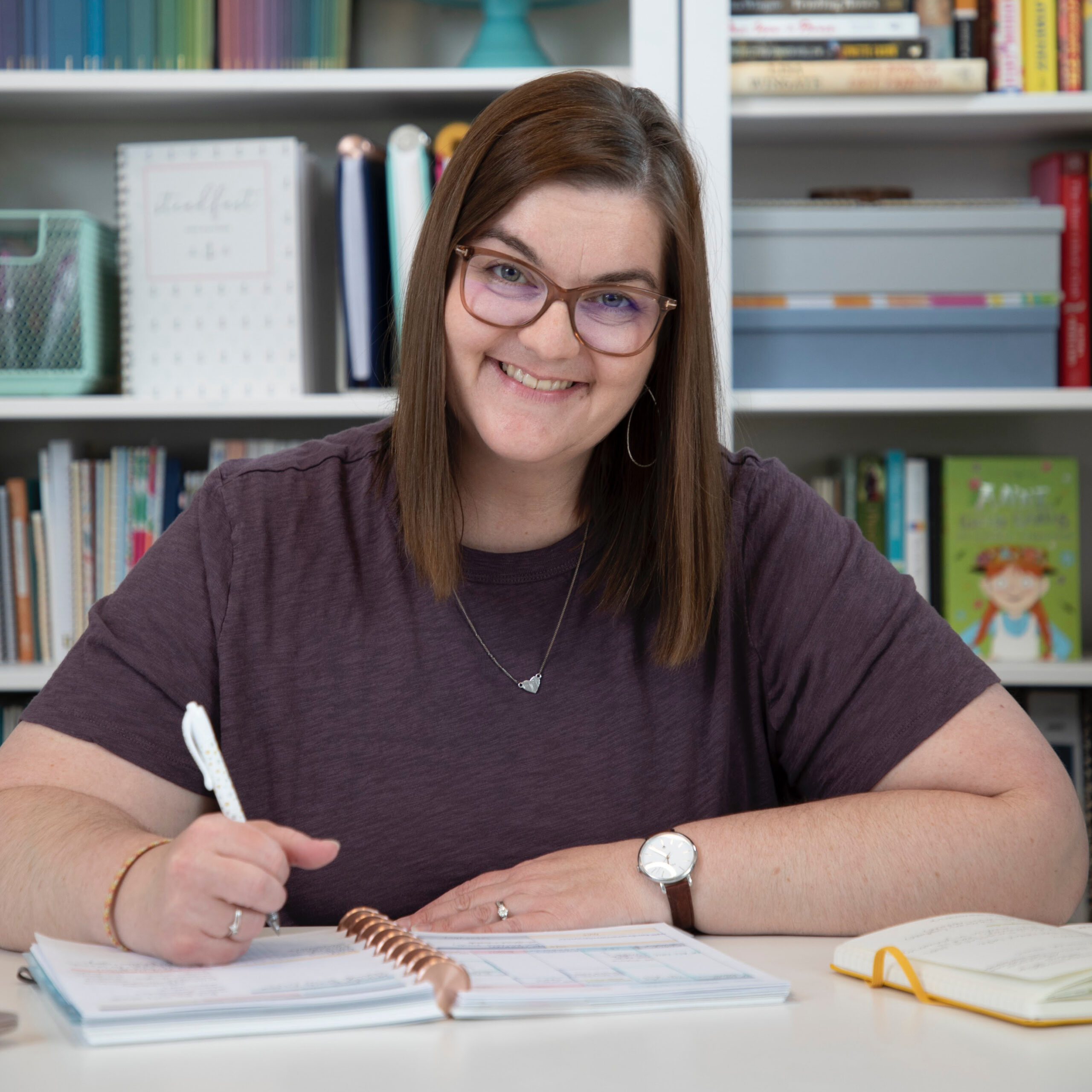 Kayse Pratt serves Christian women as a writer + designer, creating home + life management resources that help those women plan their days around what matters most. She's created the most unique planner on the market, helped over 400 women create custom home management plans, and works with hundreds of women each month inside her membership, teaching them how to plan their days around what matters most. When she's not designing printables or writing essays, you'll find Kayse homeschooling her kids, reading a cheesy novel with a giant cup of tea in hand, or watching an old show from the 90's with her husband, who is her very best friend.