The One Where She is Sick, and I'm Not Supermom
It's 9am on Sunday morning, but it feels a little bit more like 3am.
We spent a while in the ER last night (this morning?) with Emmy, because she's fighting an infection and her fever keeps spiking, despite the rather constant use of tylenol, motrin, and oils. Plus antibiotics.
$100 and a teary toddler later, we were told to just wait it out.
I will bite my tongue about that lovely piece of advice for now, and talk about something else.
I'm learning a few things right now.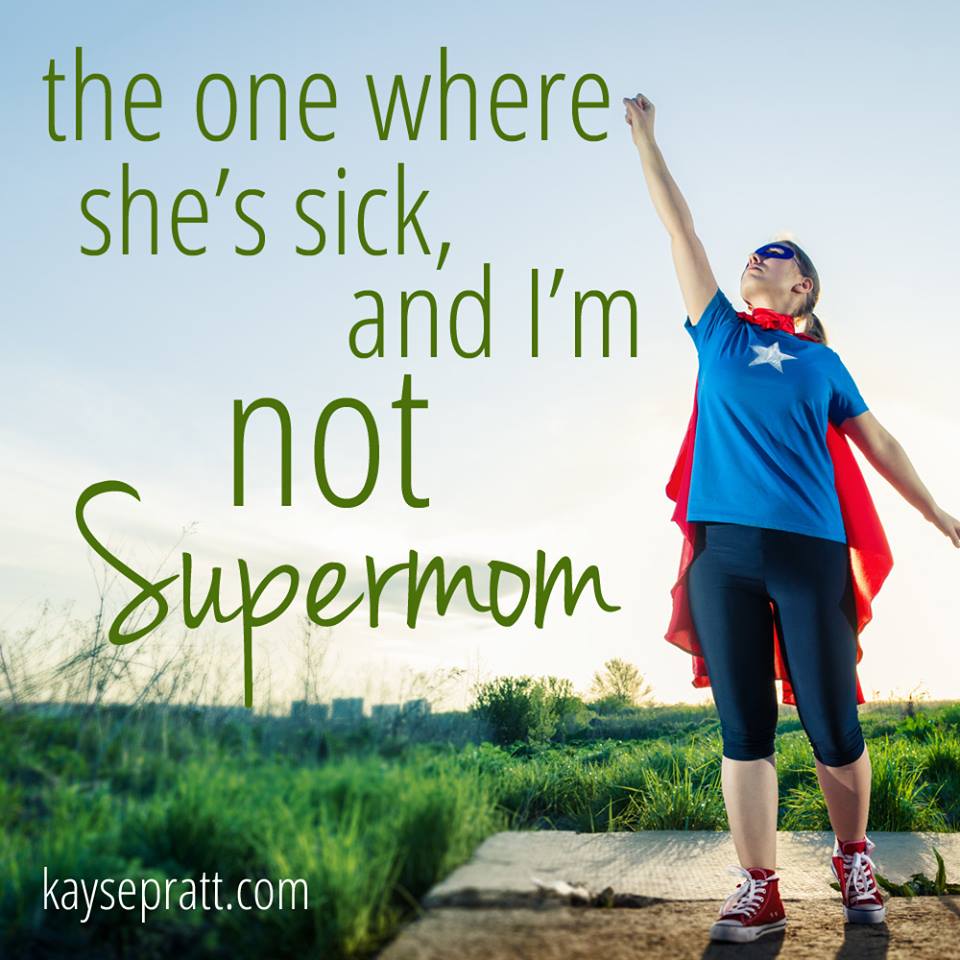 First, getting up every few hours to check a fever, give meds and maybe a bath, is exhausting. Probably accentuated by the fact that I'm pregnant and already tired, but exhausting nonetheless.
Second, having a sick child (one who is rarely, if ever, sick) turns me into some sort of hyper-attentive, over-protective, single-minded mommy-monster. I may have hovering issues. But in my mind, at this time, they are justified.
Third, having a sick kid is one way to brutally reveal whether or not a person really trusts the Lord. Let's just say my results leave much to be desired. Emmy's fever blows into the dangerous range and I turn into a mommy robot, stripping clothes and running baths and ordering people (um… sorry, honey) around. I want to fix this, and fix it now. I consult the internet and the nurse advice line and friend's opinions before I ever bring it before the Lord. I ask other people to pray because I don't have time to do it myself, I'm taking care of my kid. My kid that I've already almost lost once and cannot possibly think of losing again.
Because that's where my mind goes when she is sick. This sick. It goes right to losing her, and I wonder if that is the case for every mother, or if I just still remember the gut-wrenching pain of losing my own mom to sickness and desperately fear losing my child too? Because if it's possible, I love her even more, and I could. not. deal. with. that.
Except that deep down I know that I could, if I had to, because I've walked the path of loss before and I know it now. But I don't want to. It terrifies me.
And I'm seeing that when I'm terrified I turn inward instead of upward and I still have a lot to learn, actually.
It's just a fever. It will probably go away for good in a few long days, and I'll have my active girl back and wonder when I will get a few minutes of peace and quiet in between the questions and the comments and the constant conversation.
But today, it's got me broken. Broken, realizing how little I can actually control what happens to her, or to me. And how fragile my faith still is when it all comes down to it.
I am grateful for a God who doesn't judge that, but picks me up where I am and offers to walk forward with me.
And now I'm off to check foreheads and give meds and apply oils and try my best to look up instead of freak out.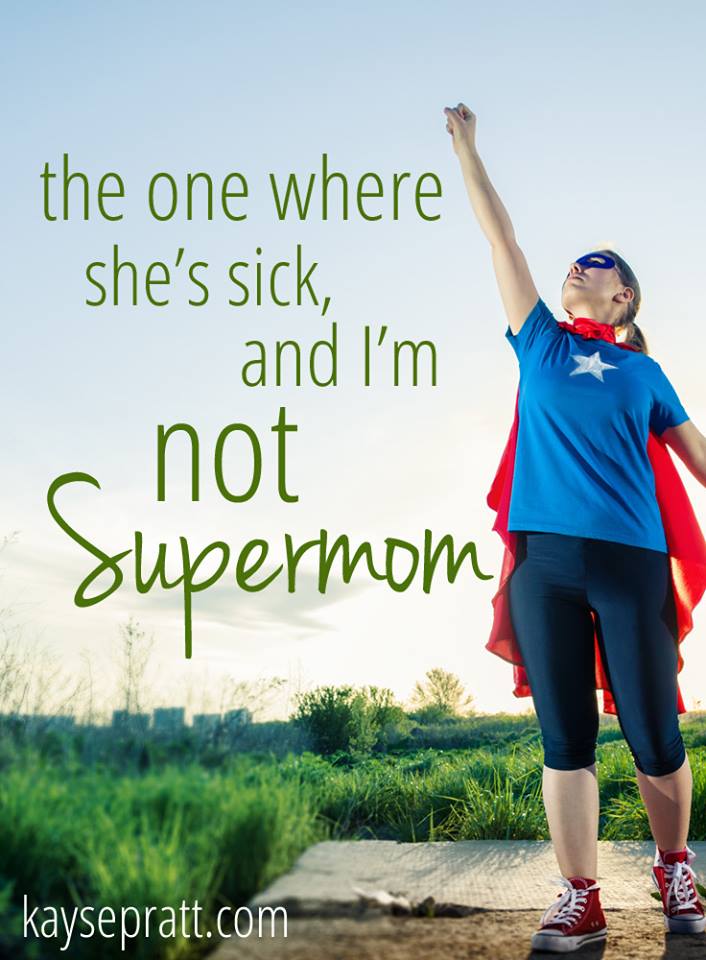 If you are a mom of a chronically ill child, I want to cry for you. And then give you a hug and the biggest superhero cape I can imagine. And buy you some ice cream, or give you a few hours to sleep in peace, or something equally wonderful. When I'm not thinking about ways to reduce a fever, I'm thinking about you, and how for some of you this is everyday life, and my heart breaks for you. You are strong in ways I can't even imagine.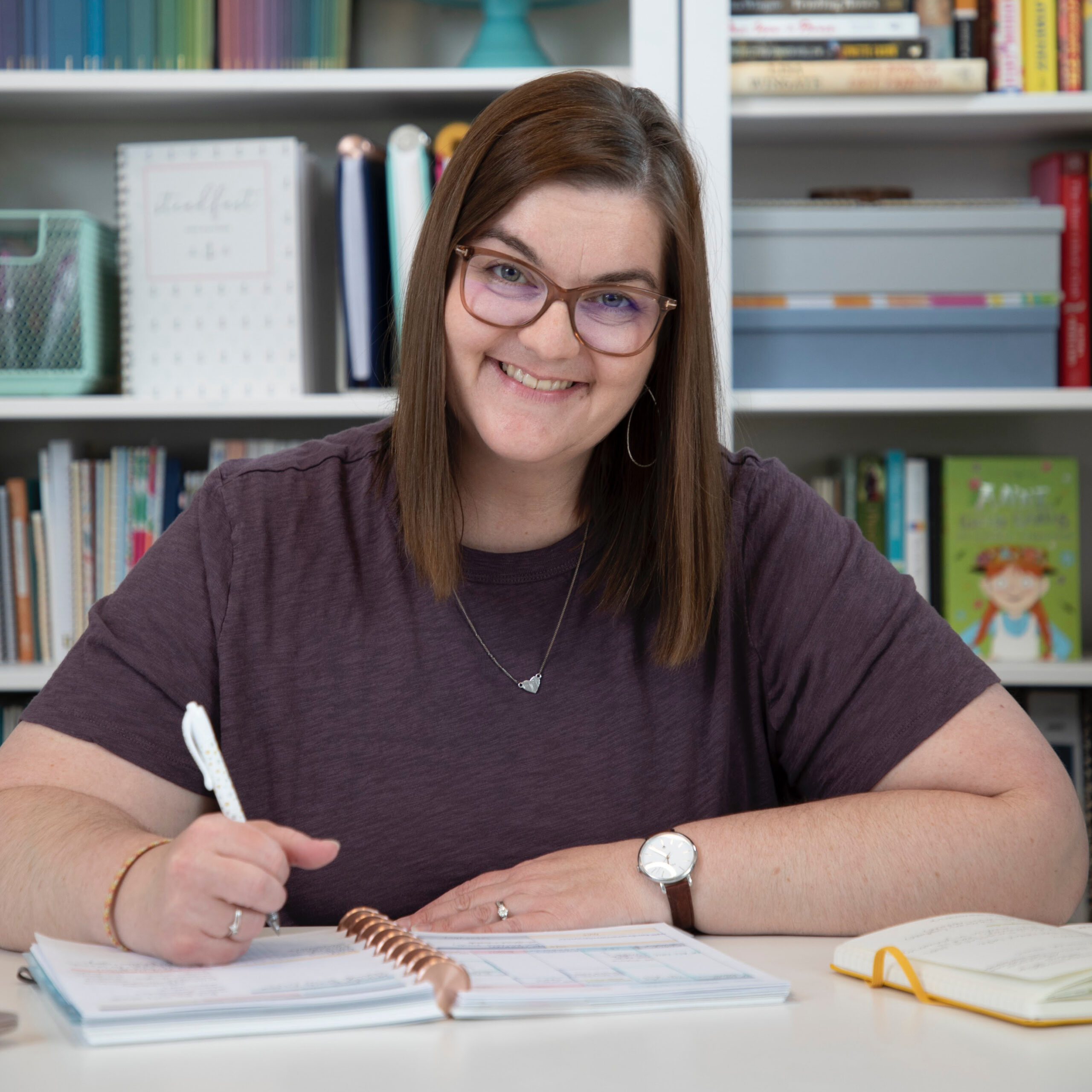 Kayse Pratt serves Christian women as a writer + designer, creating home + life management resources that help those women plan their days around what matters most. She's created the most unique planner on the market, helped over 400 women create custom home management plans, and works with hundreds of women each month inside her membership, teaching them how to plan their days around what matters most. When she's not designing printables or writing essays, you'll find Kayse homeschooling her kids, reading a cheesy novel with a giant cup of tea in hand, or watching an old show from the 90's with her husband, who is her very best friend.