Happy New Year, friends!
One of my goals for 2018 is to grow in faith & in my knowledge of Scripture. I've heard from many of you that this is a goal of yours as well, but you're struggling with how to begin. So, to start off the new year, I wanted to offer a few simple ways you can study Scripture this year!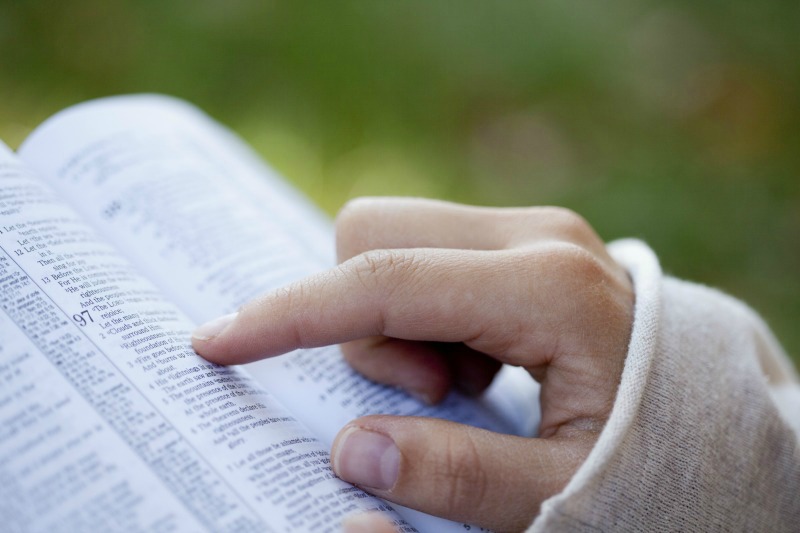 1. Use any of the free Scripture Study Plans we offered in 2017!

Each of the SSP's from 2017 are archived in our Resource Library, You have free access to them anytime! Take a look through those and download ones you might not have completed yet. Since those are always available in our free library, you can use and reuse them anytime!

>>> Subscribe here or below to access our Resource Library for IM readers!
Join our community!
Join our community & get access to our best collection of intentional resources - printables, Bible reading plans, planning tools, and more!
You'll also receive our weekly newsletter, providing you with encouragement and resources to help you make time for what matters most.
*By subscribing, you're agreeing to our privacy policy.
2. Read through the New Testament with me!
I'll be using the study plan in this Bible for 2018. One of my goals for this next year is to read through the entire New Testament, and I really like the way this Bible breaks up the daily readings. I might use my study Bible to actually do the readings in, but I will be following the plan from the Busy Mom's Bible, and probably updating fairly often in our Facebook group!

>>> Grab that New Testament here!
Our monthly membership supplies you with practical resources for every area of your life, including a monthly Bible study plan! These plans will correlate with the monthly theme, to keep your life streamlined and simple each month. These studies also include memory cards, a lock screen, and journaling pages.
>>> Click here to join the Toolkit before enrollment closes TOMORROW!
My hope is that you'll find one of these options to be a great fit for 2018. I'll be praying for you as you take steps to grow in the knowledge and understanding of our Lord Jesus Christ this year!
A few favorites:
If you're looking for more than a plan, here are a few of my favorite resources when it comes to Bible Study!
How are you planning to study Scripture this year?
Kayse is a wife, mom, and founder of the Anchored Women community. She writes to help women fight busy, find rest, and build a life that's anchored in Christ. Kayse is also the creator of the S.O.S. Planner, the Anchored Life Kit, and other practical resources that equip women to manage their homes and families in confidence. You can find her writing and her resources at anchored-women.com!