Setting goals & choosing a word for 2018
Typically, this is my favorite week of the year – the week between Christmas and New Years. I love looking back at the year behind me, evaluating where I should be going in the year ahead, and making plans. It's exciting and full of possibility and fresh starts. I love it!
This year, though, I'll be honest. I'm not so much excited as I am exhausted.
The last few weeks, our family has been in crisis mode. We have a child who struggles with anxiety, and it flared up a couple of weeks ago something fierce. When this happens, our world comes to a stop, and we get laser focused on only the essentials – getting a few bites of food in this child's belly each day, praying them through the hysterical, fearful meltdowns that are always holding place right beneath the surface, and doing whatever we can to make sure they can get to sleep in peace, giving both the child AND mom and dad a few hours of relief before we do it all over again.
As a mom, these anxiety attacks require my full focus, and every bit of self-control I have. The inability to rationalize with an otherwise logical child can be frustrating, but I can't show that to them. The patience required to talk through the fears and find the phrase or verse or song that finally breaks through the wall of anxiety is exhausting, but I can't give up.
The disappearance of our happy, joyful child as the fears take over and consume their mind is absolutely devastating. We lost our kid for a week or so. They are coming back, slowly now, but as a mom I'm just now processing my own feelings, and I'm finding myself grieving the fact that they even have to deal with this at all.
Before the attack began, I had been thinking through my goals and plans for 2018. Usually, I lean toward a few big goals, with an exciting endpoint in mind. Nothing seemed to fit this year, though. The Lord kept bringing one word to mind, especially as I was working through my PowerSheets, but I hadn't yet landed on anything.
But there's nothing like a crisis to bring your world into focus. 
I was very aware of my own actions during this difficult time with my child. I was extremely patient, walking through our days by this child's side. I'd explain things patiently, find fun things to do to "change the channel" in their mind. I'd make time to read together, to snuggle together, to talk through any questions that came up.
My presence and my patience are the things that help to calm this child.
And I kept asking myself one question, the whole week: "Why am I not like this all the time?"
Why do I feel like I can't be patient on a daily basis? Why do I rush our family to do things faster, better? Why do I always choose work over fun?
Why am I not living out the things I believe are important?
I know the answer in my own life, and it's the same reason my child spirals into anxiety: fear.
There are so many things I'm afraid of, and I can see this is an area God's going to help me face this year. But for now, I know this to be true: fear is what leads me to overfill my plate, to rush from one thing to the next, to stress out instead of calm down. Fear is what fills my heart with panic instead of peace.
And I don't want to be a mom who isn't peaceful.
So this year, I'm embracing the one word God keeps bringing to mind.
My word for 2018: GENTLENESS
I want to be a gentle mom, one who nurtures, encourages, and reassures her children. And I'm leaning that starts with being gentle with myself – remembering that God cares more about the state of my heart than anything else.
For me, that means no big goals this year. No giant plans to chase after. Instead, it means getting laser focused on only the things that encourage gentleness. I've narrowed that down to three small goals that will keep me centered on this one quality I know the Lord wants to build into my life.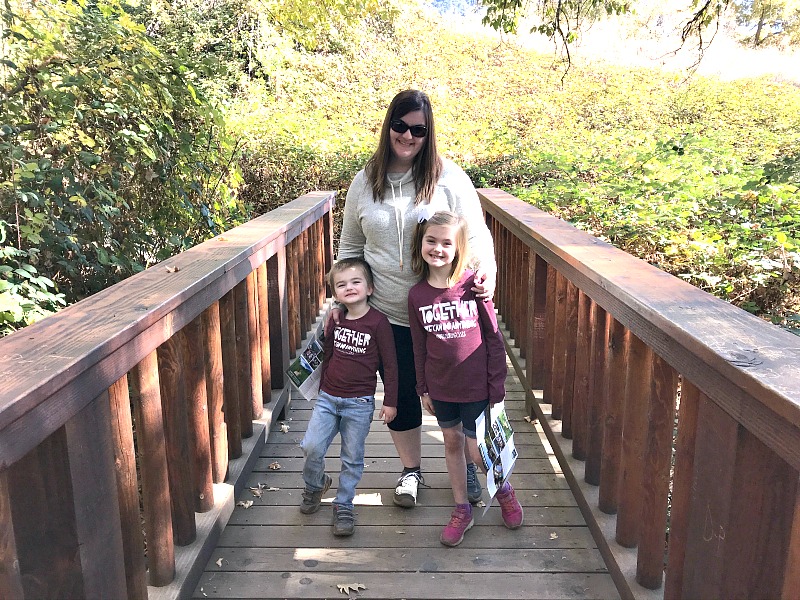 Goal #1: Pursue Faithfulness Over Success
My wise friend Erika came up with this phrase, and I find myself thinking on it often. 2017 has been a great year for this blog – we created new resources, hired team members, and grew the blog into a sustainable business. I'm so grateful for how the Lord has blessed us, and I can't wait to see what 2018 holds in store.
But I know this: 2018 can't look like 2017 did. The last year was full of late nights, a constant tension in my own heart, and just plain not enough of the things that mattered to me personally. Much like I lost my baby to the past few weeks of anxiety, I feel like I lost a little bit of myself this year. I was excited about our new growth and success, yes, but I was also trapped by fear. Fear of not making ends meet, fear of being "stuck" in our tiny apartment forever, fear of always treading water and never getting ahead.
The Lord blessed us, despite my fear, and I realize I have a choice to make: I can spend the next year chasing more and more and more, or I can rest and trust that the Lord will continue to provide.
I'm choosing to rest. I'm choosing to focus on faithfulness instead of success this year.
What this looks like:
I'm committing to read through the New Testament this year. I thought about reading through the whole Bible, but honestly, I know I can't sustain that much reading time each morning – not with my early risers. So, I'm adjusting and just planning to read through the New Testament. I'll be using the plan in this Bible to do that, plus taking notes in my Simple Start Journal.
I'm committing to taking a Sabbath on Saturdays – no work, just rest and family time each weekend. I do a lot of planning after church on Sundays, which helps me walk into the week more fully prepared, so Saturdays are the best day for our family to truly rest.
I'm committing to being in bed by 10:30pm most nights. No more staying up until 2am working – sleep is important.
Goal #2: Homeschool With Excellence
I'm passionate about homeschooling, but I'll be the first to say I haven't done a fabulous job of it this year. Emily is ahead anyways, so I'm grateful for that & not too worried, but I really want the second half of this year to be more consistent and a little deeper. We've had too many days where we were only able to get to math and language, and I want to give her more than that.
What this looks like:
Planning our curriculum weekly. I tried planning ahead for the whole year and that just did NOT work for us. I'll be planning weekly using our Homeschool Lesson Planner.
Creating consistency in our morning time. This basically means I have to get up earlier, which I'll be able to do if I'm going to bed at 10:30pm!
Reading aloud on a daily basis. I love reading to my kids, and they love being read to. But too often, I let this slide because we're too busy, or I'm too tired. This year, I'm making this a priority by moving it earlier in the day, and also choosing some of my very favorite children's literature so that I'm as excited about the books as the kids are!
Goal #3: Lose 60 Pounds by December 31, 2018.
This is a scary one for me to share publicly, because I have set this goal many times and failed many times. In fact, I have more than 60 pounds to lose, so this almost feels like it's not a good enough goal, but I think it's realistic if I really make it a priority. It's just 5 pounds a month. I can do that, right? I think I can.
What this looks like: 
Meal planning each month. I'm using the meal plan & recipes included in the Intentional Moms Toolkit, so this part should be a whole lot easier this year, since everything is already done for me! I know my body works best when I'm sugar and white flour free, so I'll be tweaking recipes to fit that way of eating.
Tracking progress each week. My friend recommended this app, and I'm getting it set up this week. It looks pretty cool!
Develop a daily exercise habit. For me, this has to start small because I've gotten out of this habit in the last few months, so I'll be using the workouts in our Simple Start Journal. Since I'll already have it out for my quiet times each morning, it's simple to take an extra 10 minutes and complete the workout! Again, this will be easier to do if I'm actually getting to bed on time.
---
Just three goals, all which line up with my focus for the year: Gentleness.
Are there more things I'd like to do this year? Yes. I'd love to create more resources, and write more often. I'd love to seriously consider buying a home and growing the business so that we can actually do that.
But none of those things are more important than my ability to grow in my faith and be the kind of wife and mom that the Lord calls me to be. My family, especially my anxious kiddo, needs me to be a calm, peaceful, nurturing mom. It's important that I give my best to my family FIRST, and rest in that choice.
So if there's extra time for those extra things this year, great. But I'm not counting on that, because my focus this year is on cultivating gentleness in every area of my life. And that requires walking at a slower pace than I've been used to this year.
So what about you? Have you chosen a word for the year? Do you base your goals off that word? I'd love to hear how the Lord is leading you in 2018! Share in the comments below!
P.S. Need a little help figuring out how to set goals and choose a word for the year? You'll love our FREE course on how to plan a purposeful year in 2018. Sign up below & you'll get the first lesson right away!
You can plan a purposeful year!
Join us for a week-long challenge where you'll get the tools you'll have the tools you need to walk into 2019 in confidence and peace, knowing how to make the important things happen, and let the rest go.
You'll also receive our weekly newsletter, providing you with encouragement and resources to help you make time for what matters most.
*By subscribing, you're agreeing to our privacy policy.
---
Enrollment in the Intentional Moms Toolkit ends SOON!
If you've been considering making your life a whole lot easier by jumping in on the Intentional Moms Toolkit for 2018, now is the time!
Doors are closing on January 2nd, and I don't know when they will open again. Over 600 women have joined us and are using these intentional monthly resources to free up their time. I'll be taking the next few months (at least!) to make sure everything inside the Toolkit is running smoothly, and that every member has exactly what they need. We would LOVE to have you join us before the doors close!
Use the code INTENTIONALYEAR to get the membership at a special discount, this week only!
Join the Toolkit & clear your schedule for the things that really matter! Enroll here: https://intentionalmoms.teachable.com/p/intentional-moms-toolkit/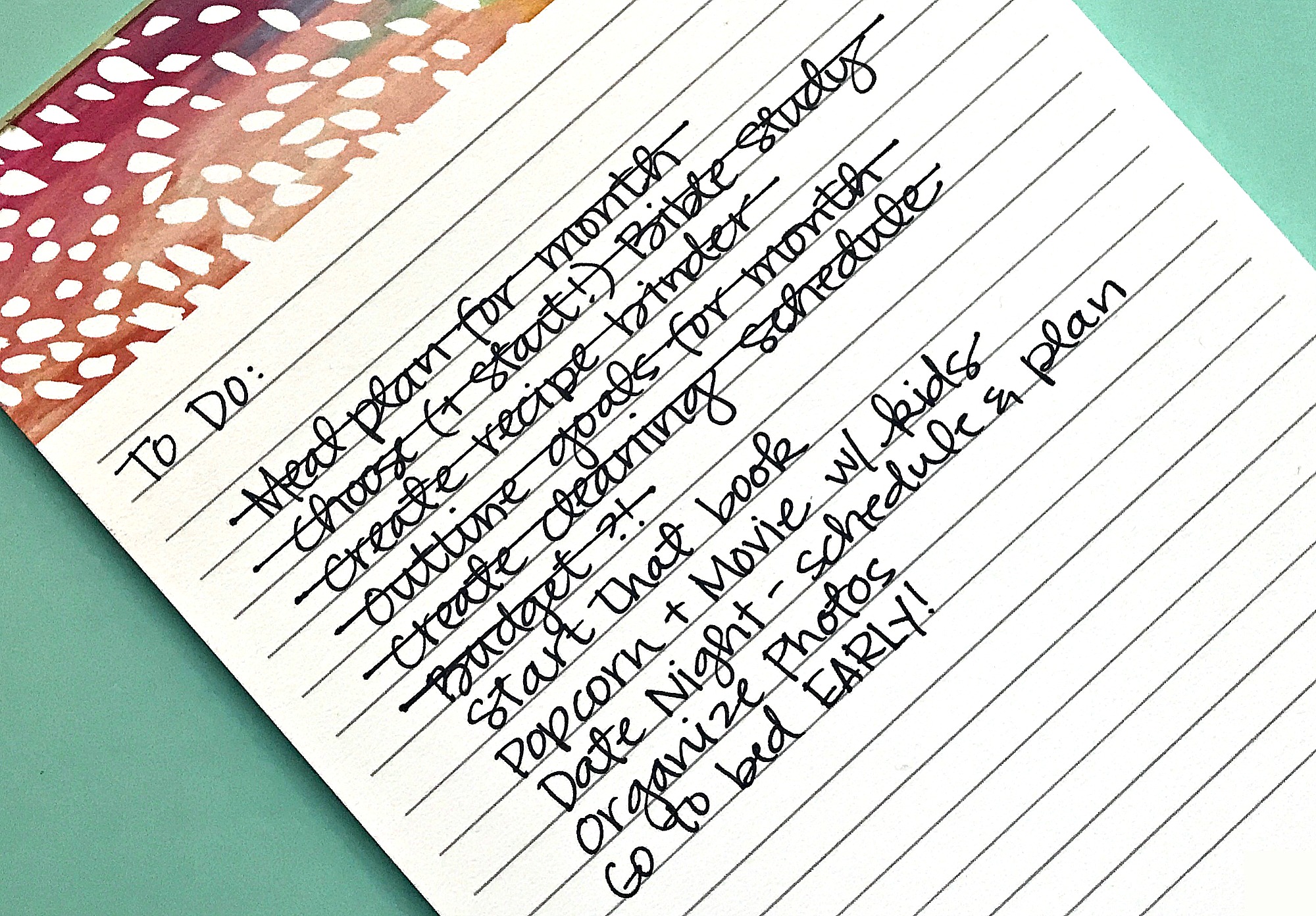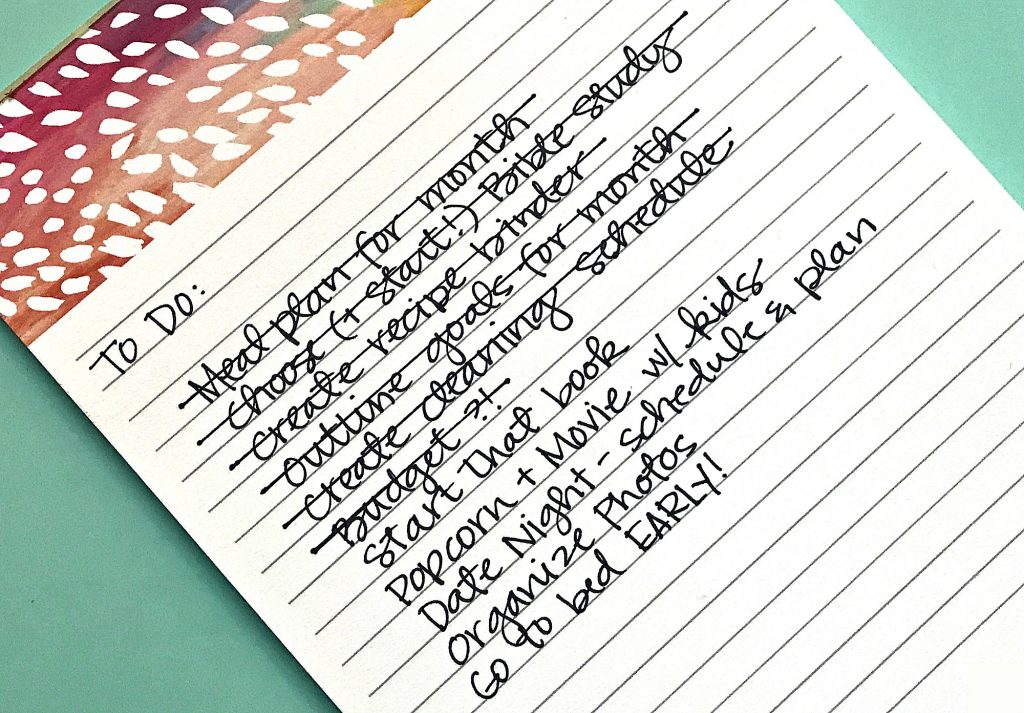 You can plan a purposeful year!
Join us for a week-long challenge where you'll get the tools you'll have the tools you need to walk into 2019 in confidence and peace, knowing how to make the important things happen, and let the rest go.
You'll also receive our weekly newsletter, providing you with encouragement and resources to help you make time for what matters most.
*By subscribing, you're agreeing to our privacy policy.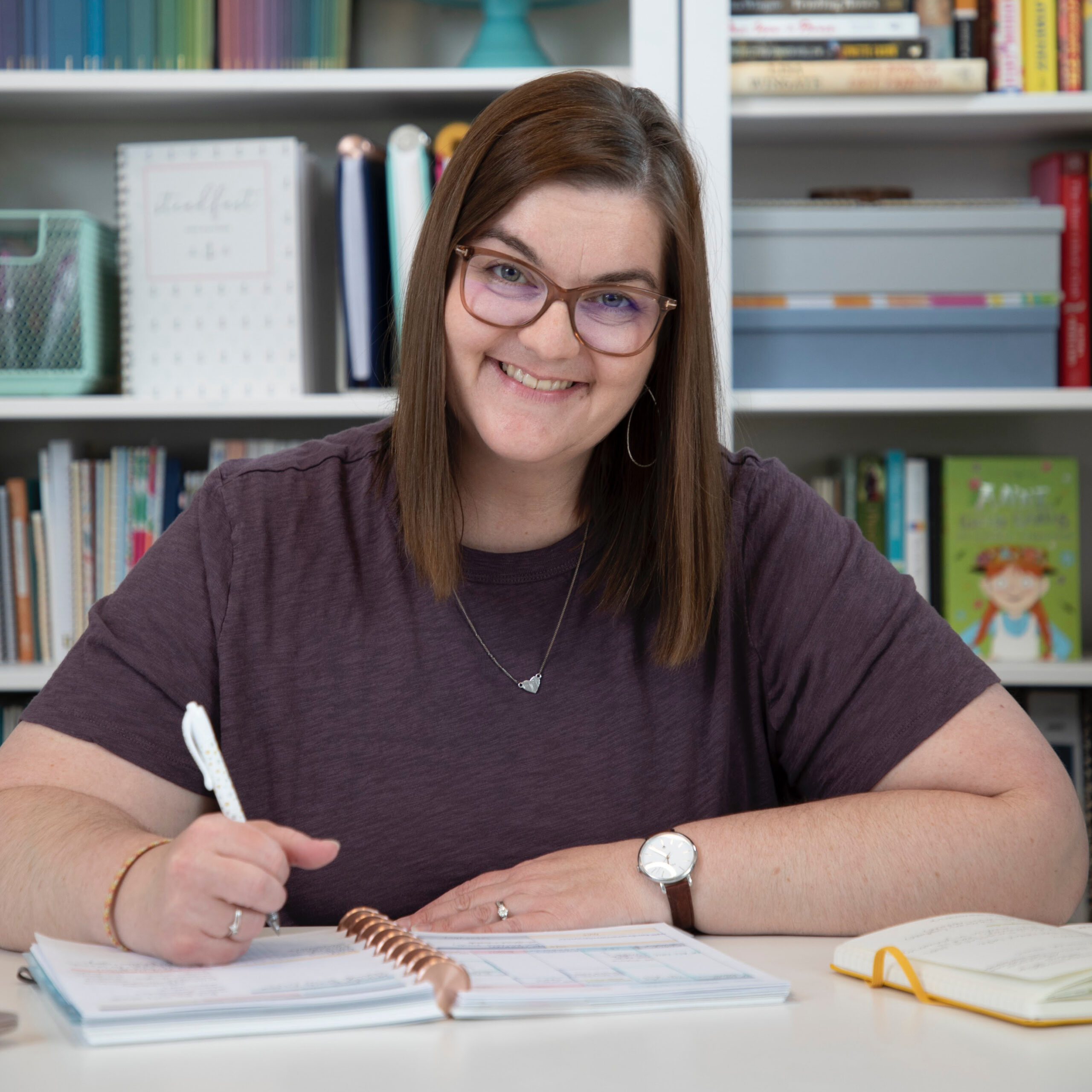 Kayse Pratt serves Christian women as a writer + designer, creating home + life management resources that help those women plan their days around what matters most. She's created the most unique planner on the market, helped over 400 women create custom home management plans, and works with hundreds of women each month inside her membership, teaching them how to plan their days around what matters most. When she's not designing printables or writing essays, you'll find Kayse homeschooling her kids, reading a cheesy novel with a giant cup of tea in hand, or watching an old show from the 90's with her husband, who is her very best friend.